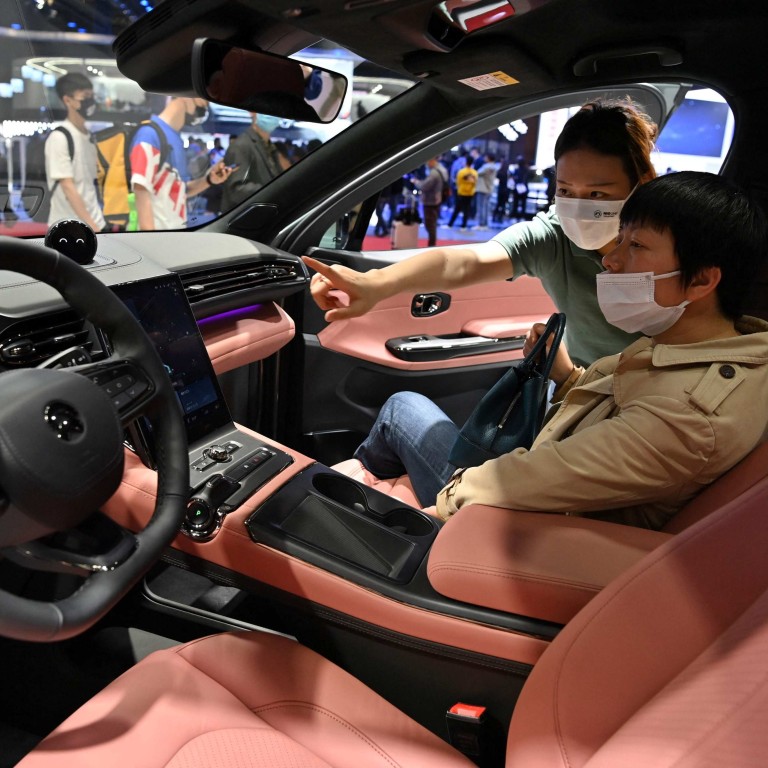 As Tesla puts off new launches, Chinese trio NIO, Xpeng and Li Auto get a chance to close gap with US rival
NIO says it will deliver three new models this year, while Xpeng and Li Auto will introduce one SUV each
Tesla says its focus this year remains on scaling output
Chinese smart
electric vehicle makers
have a chance to catch up with Tesla on the mainland with their ramped up car development plans, after the US carmaker said it does not plan to introduce new models this year, according to analysts.
Tesla
chief executive Elon Musk said in an earnings call on Thursday that the company would rather focus on coping with supply chain constraints this year than attract customers with new models.
Tesla has not provided a timetable for the launch of the Cybertruck, Semi or Roadster revealed over the past few years.
"The new models to be delivered by China's leading smart EV start-ups are set to attract a large volume of eyeballs," said Phate Zhang, founder of Shanghai-based tech portal CnEVpost. "In China, new products that use latest digital technologies can easily click with consumers."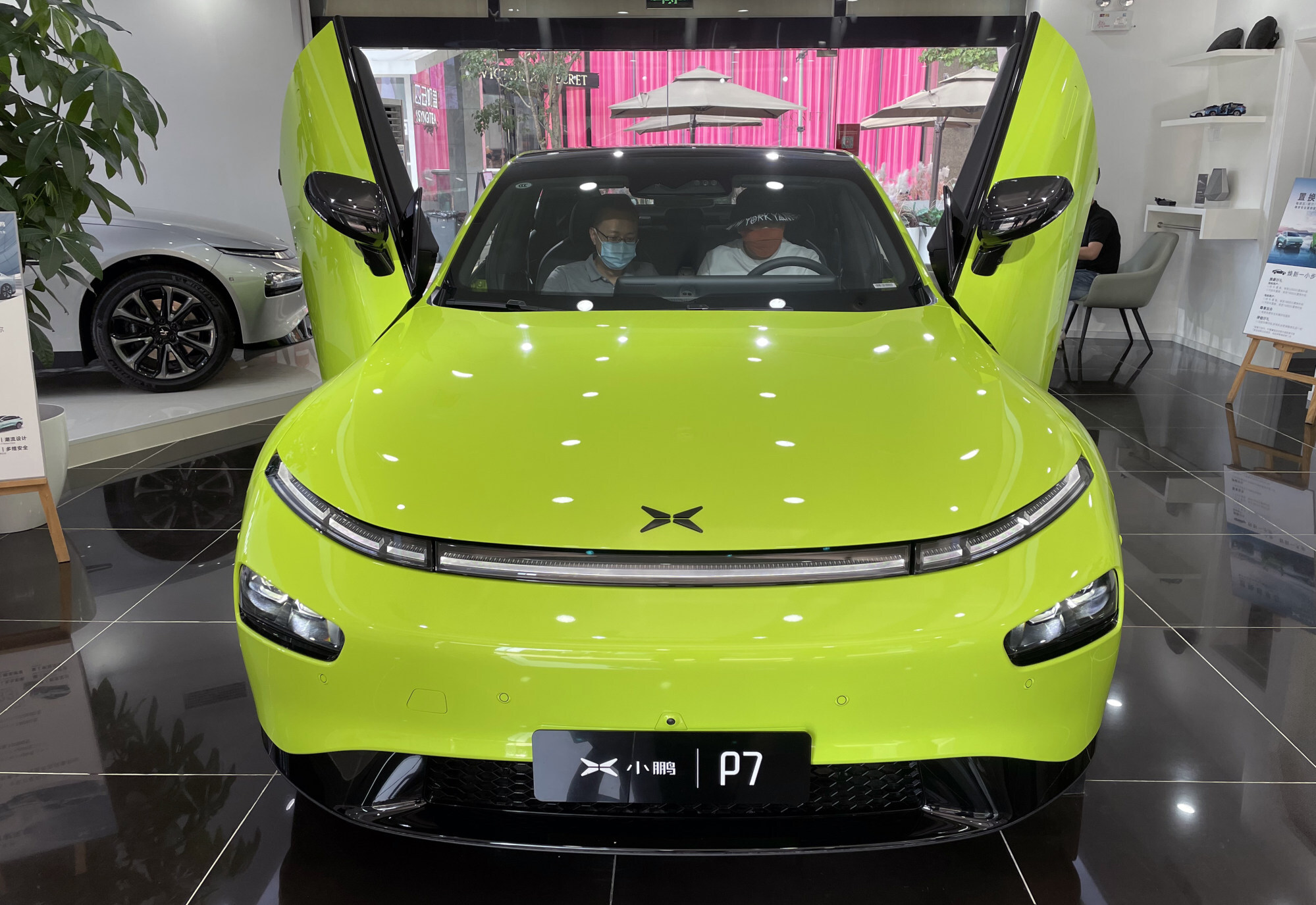 The leading smart EV makers – NIO, Xpeng and Li Auto – have ambitious plans to assemble and deliver new vehicles this year as they look to gain a bigger market share in China, where sales are expanding rapidly.
They have been trying to meld the latest artificial intelligence, mapping and computing technologies into the intelligent vehicles that have become increasingly popular with young Chinese buyers.
Shanghai-based
NIO
plans to deliver three new models to Chinese customers this year – ET7, a luxury sedan that can go up to 1,000km on a single charge, ET5, a mid-size car fitted with a "digital cockpit" boasting augmented reality and virtual reality technology, and one other model whose details have yet to be unveiled.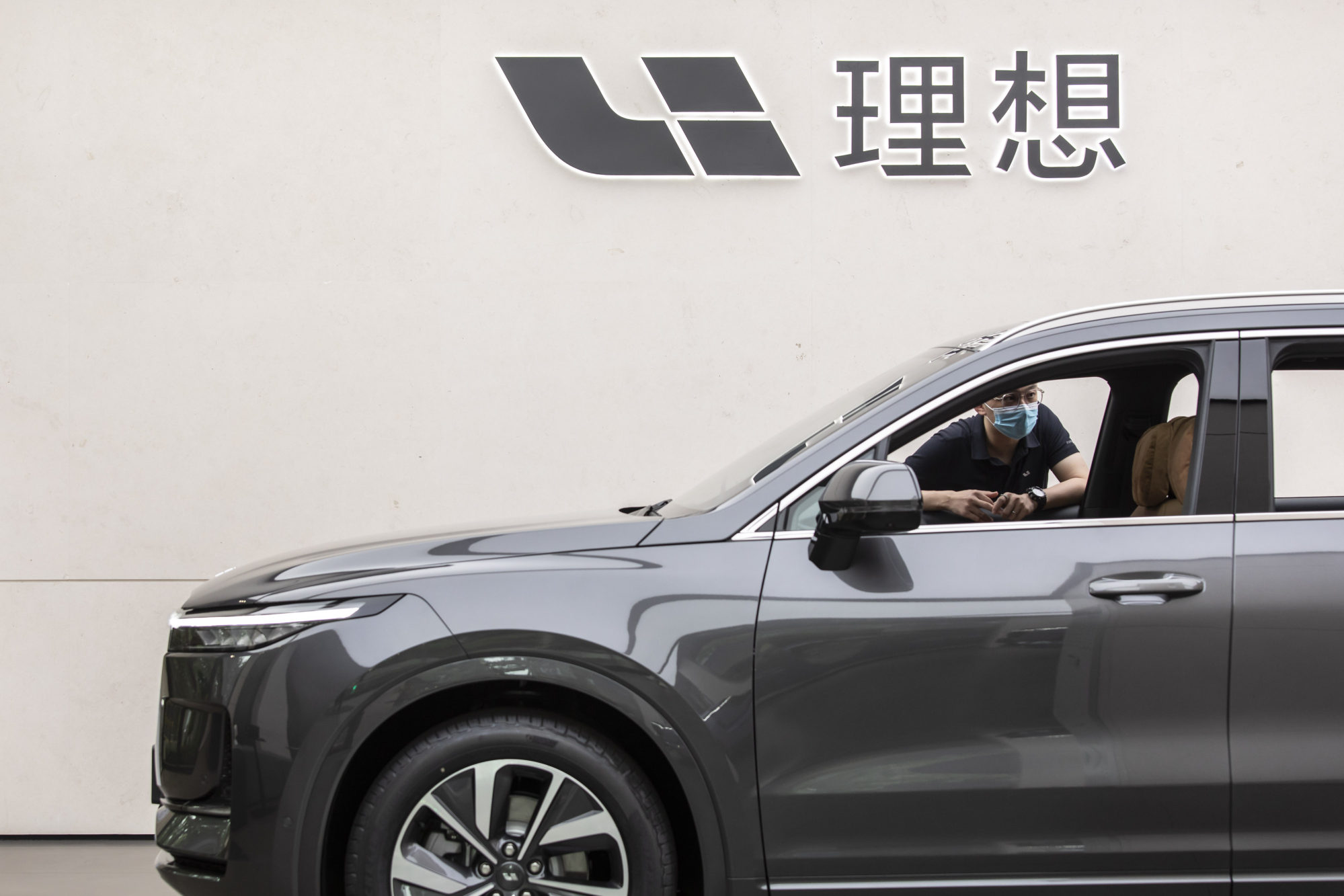 Guangzhou-headquartered
Xpeng
, backed by Alibaba Group Holding, the owner of this newspaper, will offer mainland drivers a new battery-powered SUV equipped with a semi-autonomous driving system this year.
Beijing-headquartered
Li Auto
will start selling its full-size SUV, code named X01, in the second quarter, which will compete directly with Audi's Q7 and BMW's X5 SUVs.
Unlike Tesla, which needs to secure sufficient supplies of chips and other car components to build its Model 3 and Model Y vehicles, sales and production of Chinese smart EV start-ups are still relatively low.
Musk said it would not make any sense for the Austin-based company to introduce new models this year because the carmaker remains "parts constrained".
"The fundamental focus for Tesla this year is scaling output. Both last year and this year, if we were to produce new vehicles, our total output would decrease," he added.
Tesla's ability to design components in-house gave it flexibility to deal with supply chain issues. It made tweaks to some of the car parts to ease supply woes, such as reducing Bluetooth chips and USB ports.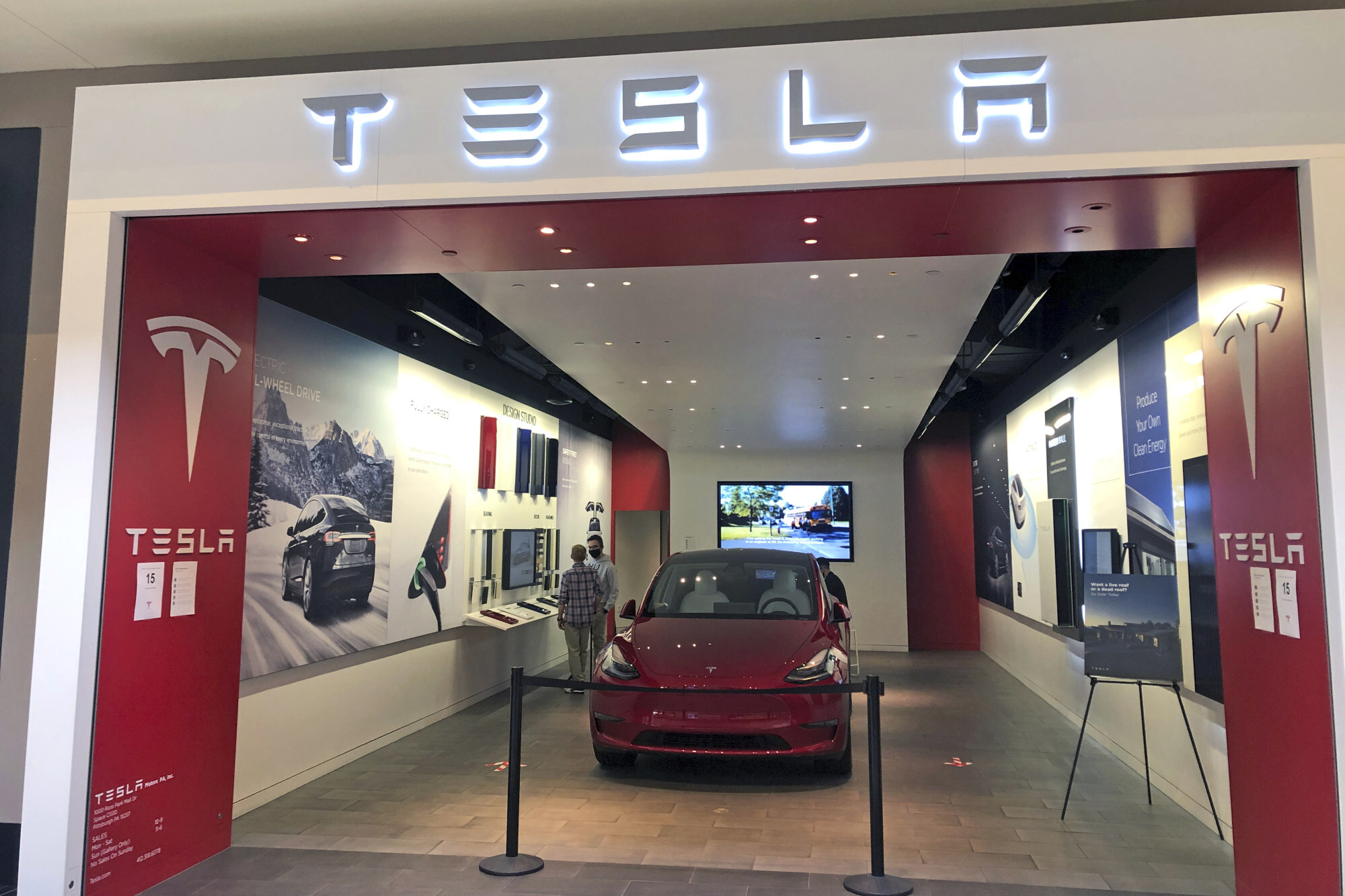 In China, Tesla maintains an overwhelming advantage over its Chinese rivals because of the strong sales of its Shanghai-made Model 3 and Model Y cars.
Tesla's Gigafactory 3 delivered 484,130 Model 3 and Model Y vehicles last year, representing 51.7 per cent of its global total of 936,000 units.
Excluding exports, the Shanghai factory delivered 321,000 units to mainland customers in 2021, 117 per cent higher than the previous year.
The trio of Chinese smart EV makers, despite soaring year-on-year growth, reported combined sales of 280,075 units last year.
"Tesla will remain a leader in China's premium EV segment," said Gao Shen, an independent analyst in Shanghai. "But new models by Chinese start-ups are set to lure some customers away from Tesla. Competition in EV market is escalating."