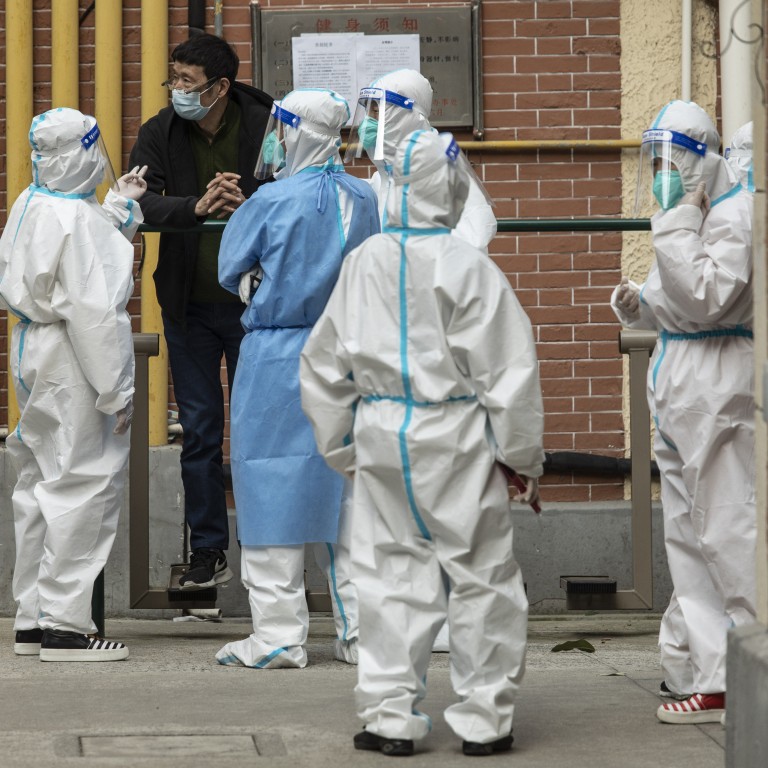 Coronavirus: Shanghai's symptomatic cases more than double to 824 as city rewrites records for the seventh day with 21,222 infections
Symptomatic cases rose to 824 on Friday, more than double the 322 cases that showed symptoms a day earlier
Shanghai, the new epicentre of China's latest coronavirus outbreak, has recorded more than 131,000 cases since the flare-up started on March 1
Shanghai's Covid-19 cases with symptoms more than doubled to 824 on Friday, after citywide tests found 21,222 new infections over 24 hours, rewriting the daily record for the seventh consecutive day.
China's financial hub is converting conference centres and public facilities into temporary quarantine and treatment facilities with tens of thousands of bunks, adding to the 77,000 hospital beds already set aside in the city of 25 million residents.
The city remained locked down after more than a week of what began as a rolling shutdown that was supposed to end on April 5. Flights to and from the city's two airports are
mostly grounded
, and the world's largest port on Shanghai's outskirts is working at half capacity. Still,
stock market trading continued
in the world's second-largest capital market, as the exchange instructed officials and technicians to sleep on premises to observe the lockdowns.
Shanghai, the new epicentre of China's latest coronavirus outbreak, has recorded more than 131,000 cases since the flare-up started on March 1, as the city failed in a series of attempts to contain the highly transmissible Omicron variant. Health authorities are taking no chances, even if the vast majority of the infections – daily symptomatic cases were in triple digits – showed no symptoms, and there had been no fatality in the current wave.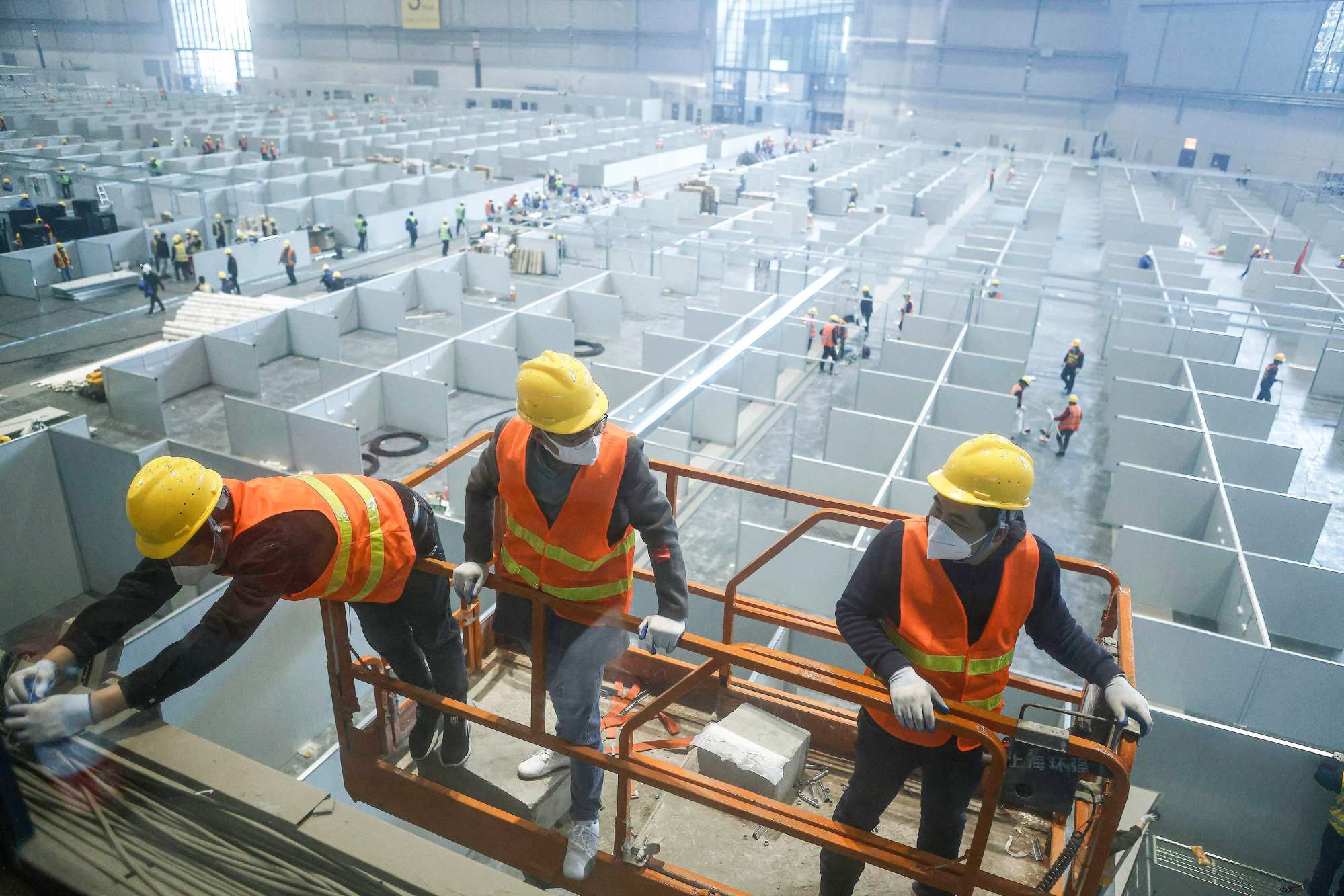 "The battle against the outbreak is still very tough," according to a Thursday speech by Vice-Premier Sun Chunlan, who had been overseeing the anti-pandemic work in Shanghai since last weekend. "Any sign of relaxation or complacency is unacceptable."
The city's Communist Party had twice inveighed party cadres and officials since March 24 to join the anti-pandemic work and help contain the disease's spread. A
notice was issued on Friday
for discharged officers and troops of the People's Liberation Army (PLA) to join in the anti-pandemic work.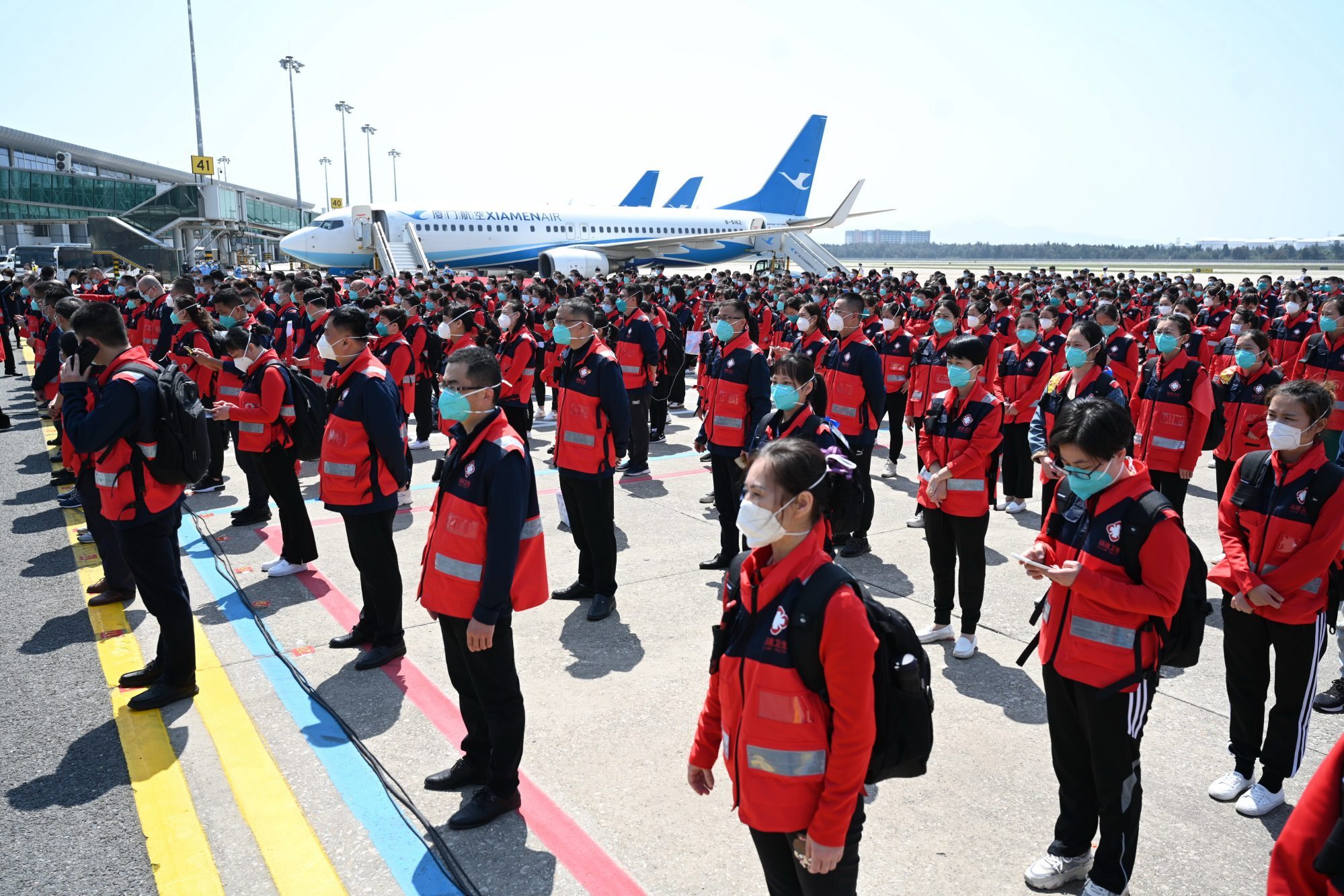 Nationwide, China added 24,101 new cases on Friday, including 2,266 infections spotted in northeastern China's Jilin province, the country's second epicentre for the outbreak.
China's government has requisitioned staff and resources from surrounding provinces and cities to reinforce Shanghai.
About 38,000 medical staff from 15 provincial-level regions have been sent to Shanghai to support its mass-testing exercise. Several Y-20 military aircraft loaded with 2,000 medical staff from the PLA arrived at the Hongqiao airfield on Sunday night, carrying testing equipment and protective gear.
Neighbouring cities are also on alert to guard against the Omicron variant reaching their borders via the numerous highways and rail links from Shanghai in the Yangtze River Delta, one of China's most important economic areas.
Hangzhou, the provincial capital of Zhejiang and the hometown of this newspaper's owner Alibaba Group Holding, had ordered tests in sporadic areas including the city's largest shopping centre.
Yangzhou in Jiangsu province reserved thousands of quarantine sites for accommodating infected patients and their close contacts.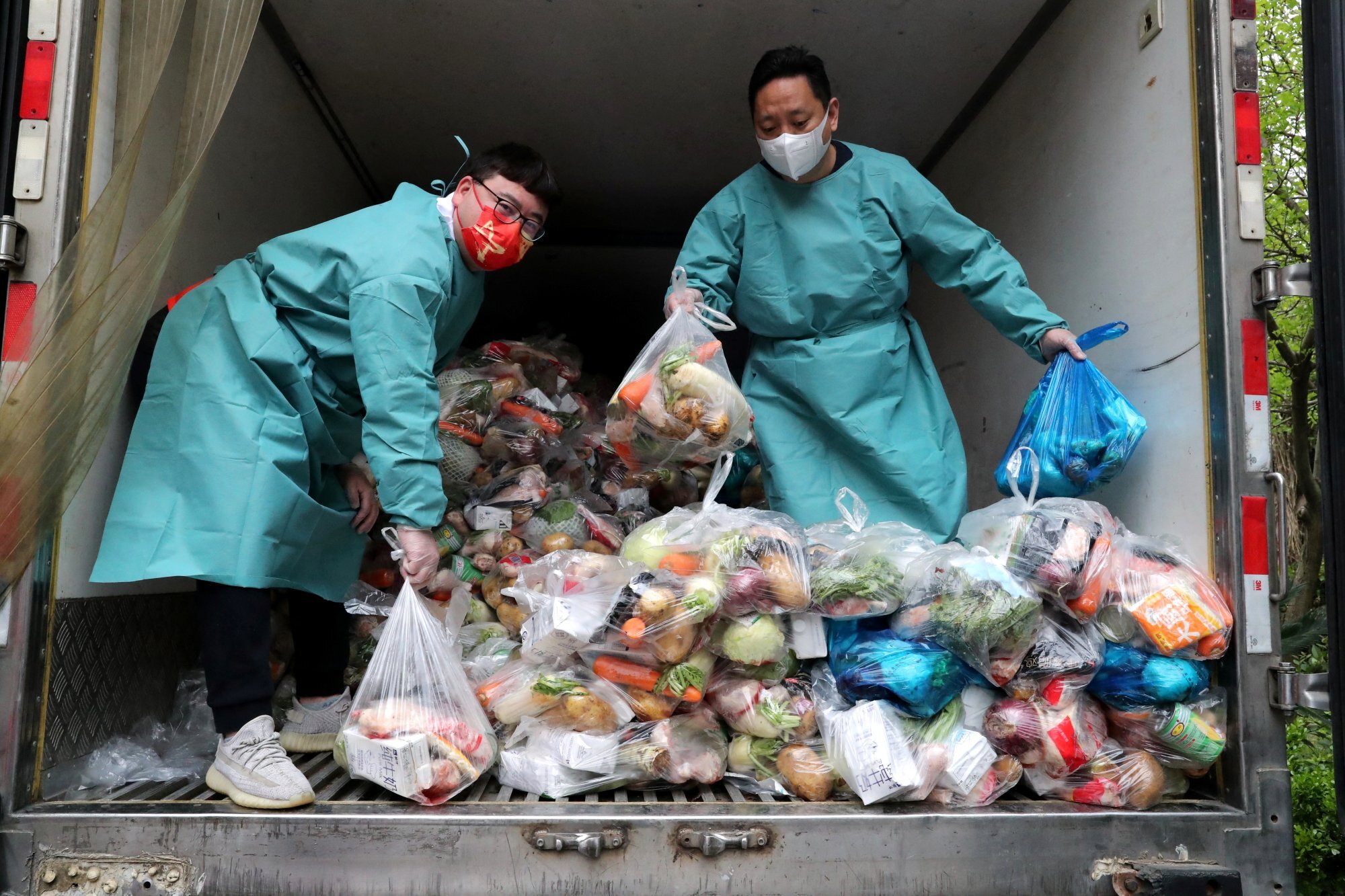 The municipality has started construction work to turn the city's convention centre, the venue of the annual China International Import Expo, into a temporary hospital with 50,000 beds called the fangcang, akin to the makeshift hospital first used during the Covid-19 pandemic in Wuhan two years ago.
Shanghai had already undergone four rounds of tests involving every single resident, from April 3 to 7. On Friday, the fifth round of mass testing began with both antigen and nucleic acid tests to spot infections.
In Pudong, east of Shanghai's Huangpu River, local authorities announced that they had upgraded the health code app used for residents to register and check the results of the tests.
The upgraded system contains information such as the number and time of the tests as well as the location where the throat-swab samples are collected.
Shanghai sacked three low-level officials for dereliction of duty and failure to take swift actions to contain the outbreak, the Communist Party's anti-corruption watchdog in Shanghai announced on Friday. The three were Cai Yongqiang, party secretary at Beicai Town, Pudong, Xu Jianjun, governor of Beicai, and Huang Wei, deputy director of Yangjing Street, Pudong.
The wave of cases has strained Shanghai's containment strategy. The city has witnessed a series of chaotic scenes and complaints about its crisis management during the citywide lockdown that started on April 5.
"The lockdown has provoke ire among city residents who hope higher-level authorities could probe into wrongdoings by government officials responsible for the chaotic scenes," said Gong Zhenhua, a partner with Ronghe Law Firm in Shanghai. "City residents want the anti-corruption watchdog to unveil more details about those officials' wrong acts."
A hawker who spread false news about armed police being deployed to guard communities across Shanghai, describing them as "military control," is under investigation for disturbing public order, Shanghai's police said.