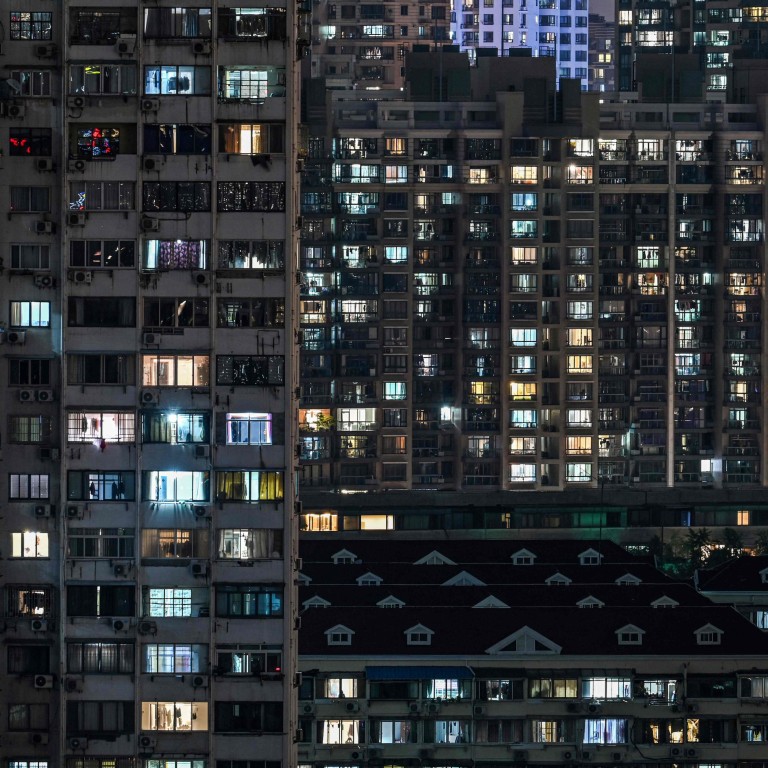 Coronavirus: Shanghai extends standstill order to April 26, doubling down on city's 'societal zero-Covid' pursuit to track every Omicron case
Shanghai added 17,629 new cases in the previous 24 hours, 4.7 per cent fewer than a day earlier, according to data released on Friday
Symptomatic cases fell 26.7 per cent to 1,931, in the biggest one-day decline since March 1, while 11 patients died
Shanghai extended a standstill order throughout the city to April 26, tightening its stranglehold on a lockdown that's
entering its fourth week
to track down every Omicron case in one of China's largest population centres.
City authorities have extended their "static management" measures until next Tuesday to plug the loopholes around unguarded compounds, where infections have flared up again after days of laying dormant. The standstill order curbs the movements of medical staff, health officials, delivery couriers and community volunteers in those areas.
Additional mass tests will be conducted throughout the city in varying frequencies depending on the risks of infection in each area, as Vice-Premier Sun Chunlan pushed local authorities to be "relentless" in tracing, isolating and treating every single case of the disease in China's
new Covid-19 epicentre
, with 25 million residents.
Shanghai
added 17,629 new cases in the previous 24 hours, 4.7 per cent fewer than a day earlier, according to data released on Friday, taking the city's cumulative cases since March 1 to 443,500. Symptomatic cases fell 26.7 per cent to 1,931, in the biggest one-day decline since the outbreak, while 11 patients died.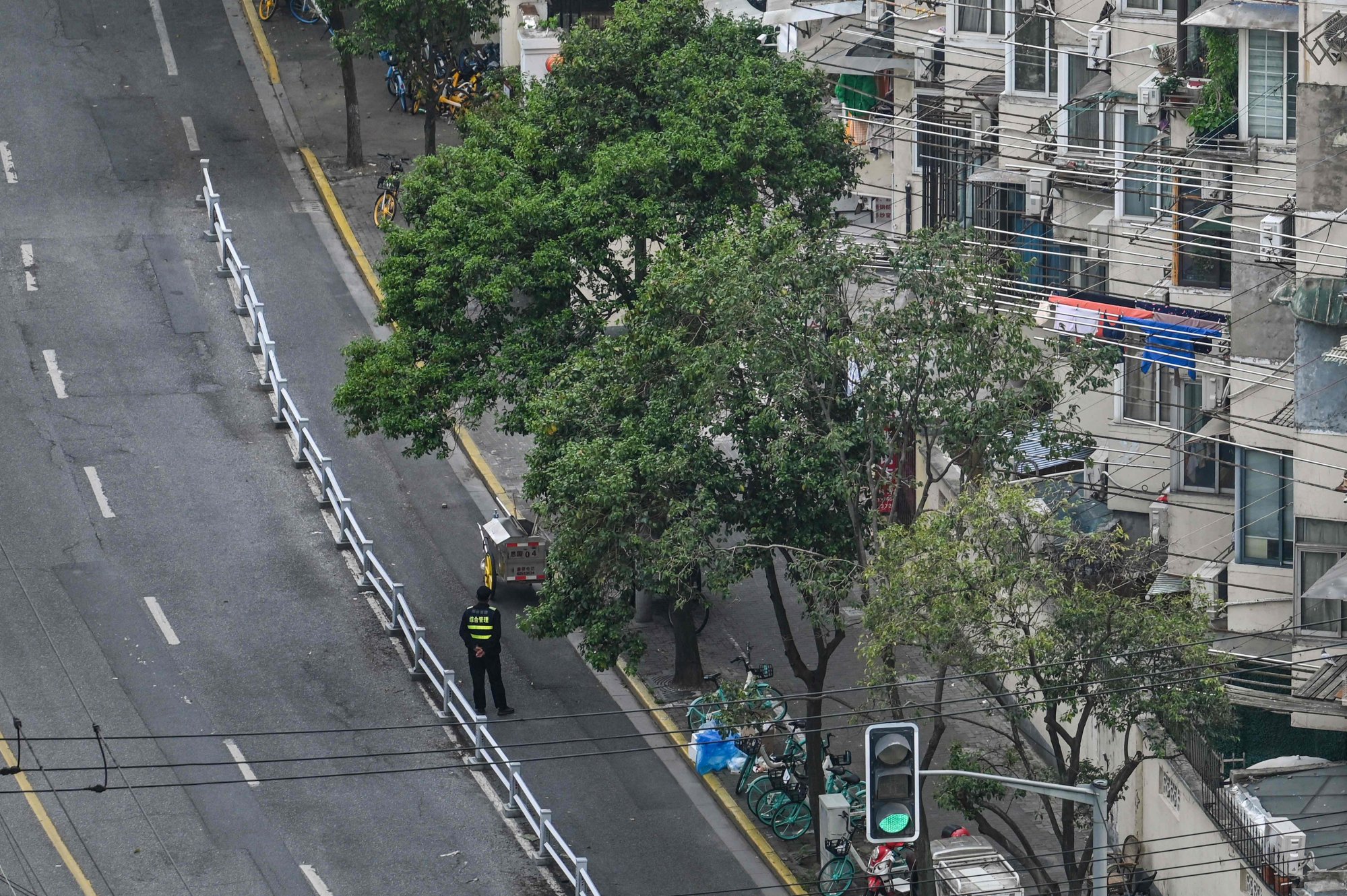 The standstill order was extended from its previous expiry on April 20, as officials realised that infections were spreading in what were considered low-risk areas – those that had not recorded an infection in 14 days – with the movements of medical officers and volunteers. By Thursday, a total 250 cases were detected at the unguarded zones.
"Streets and towns where the outbreak remains severe need to be highlighted with strengthened efforts to eradicate the virus there," Sun told local officials in a work conference on Thursday. "We must accelerate the pace of chasing a societal zero-Covid goal."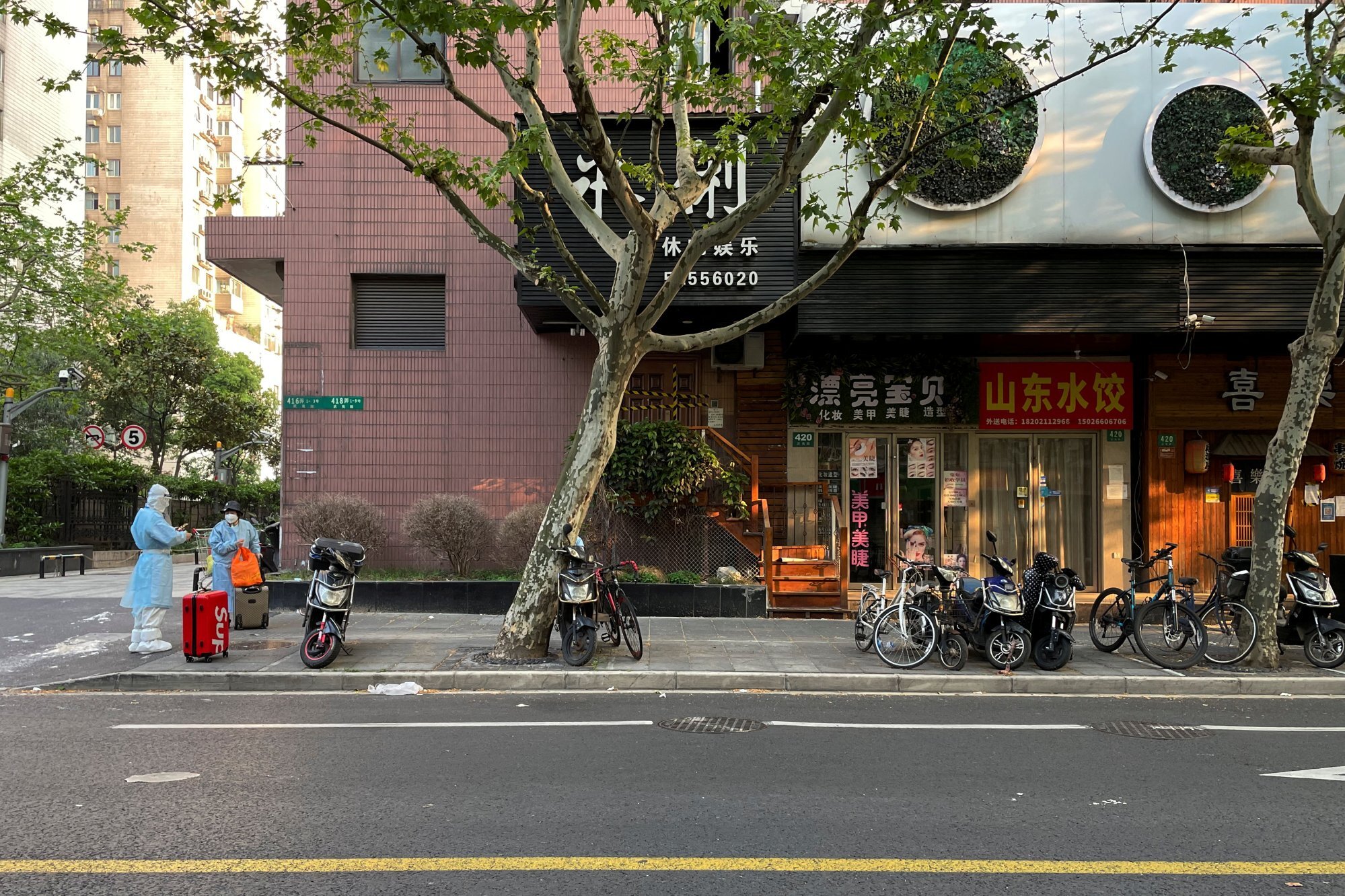 Total infections across China fell 4.5 per cent to 18,502, according to data released on Friday, most of them in Shanghai. Guangdong province in southern China added six cases, five of which showed symptoms. Jilin province in northeast China recorded 307 new infections.
By achieving zero-Covid at the unguarded zones, Shanghai will shift its focus towards preventing the disease from spilling beyond the highest risk areas and hospitals into the community.
On Thursday evening, the municipal government published nine new measures, including the standstill order, mass testing and ramped up "track and trace" efforts, to demonstrate its determinations to eradicate the highly transmissible Omicron variant.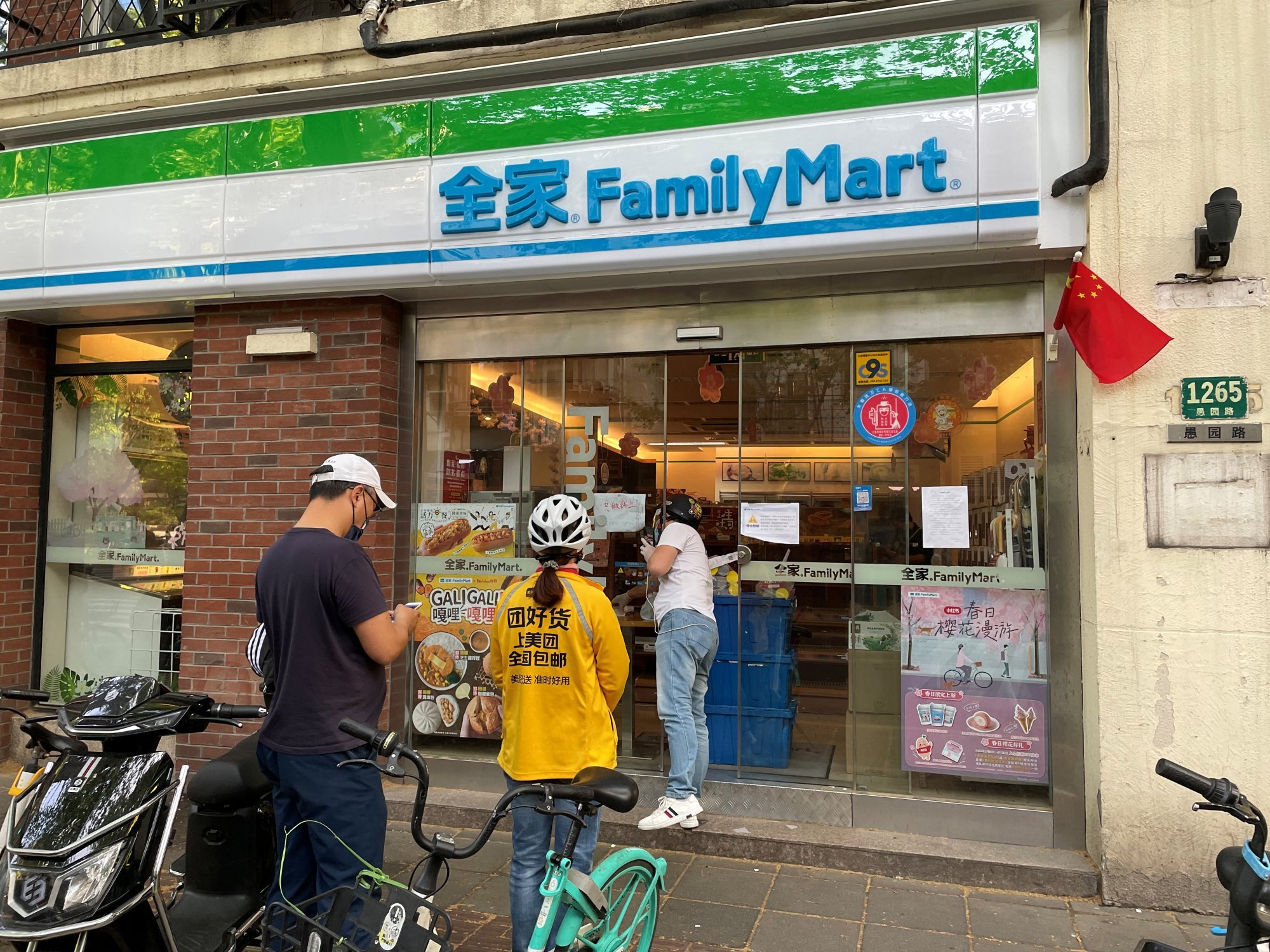 Shanghai's severe cases stood at 160, nearly unchanged from 159 a day earlier, according to Wu Qianyu, a senior official with the local health commission, during a press briefing on Friday. Among them, 24 patients are in critical condition, four more than Thursday.
Total fatalities since March 1 have risen to 36, and Wu said another 26,256 patients were released from hospitals or quarantine sites on Thursday after they were tested negative twice. Altogether, about 186,000 cases have been released, making up 42 per cent of the total infections during the outbreak.
Shanghai Vice-Mayor Zhang Wei told reporters on the press briefing that the city government is making tremendous efforts to restore logistics links to support resumption of manufacturing activities after three-week citywide lockdown since April 1.
The city's major carmakers including
Tesla
, SAIC Motor and its ventures with Volkswagen and General Motors, have restarted assembling vehicles, according to Wu Jincheng, director of the local commission of economy and information technology.
Still, Tesla's
Gigafactory 3
at Shanghai's Lingang free-trade zone is only producing at half its daily capacity of 2,000 Model 3 and Model Y electric cars, due to a shortage of key components and raw material caused by various lockdowns in Shanghai and it surrounding areas.
Production at the bellwether of China's electric vehicle market is not expected to be fully restored to 100 per cent until June, when the entire Yangtze River Delta area resumes business normalcy, said David Zhang, a researcher at the North China University of Technology.