Shanghai
Get more with myNEWS
A personalised news feed of stories that matter to you
Learn more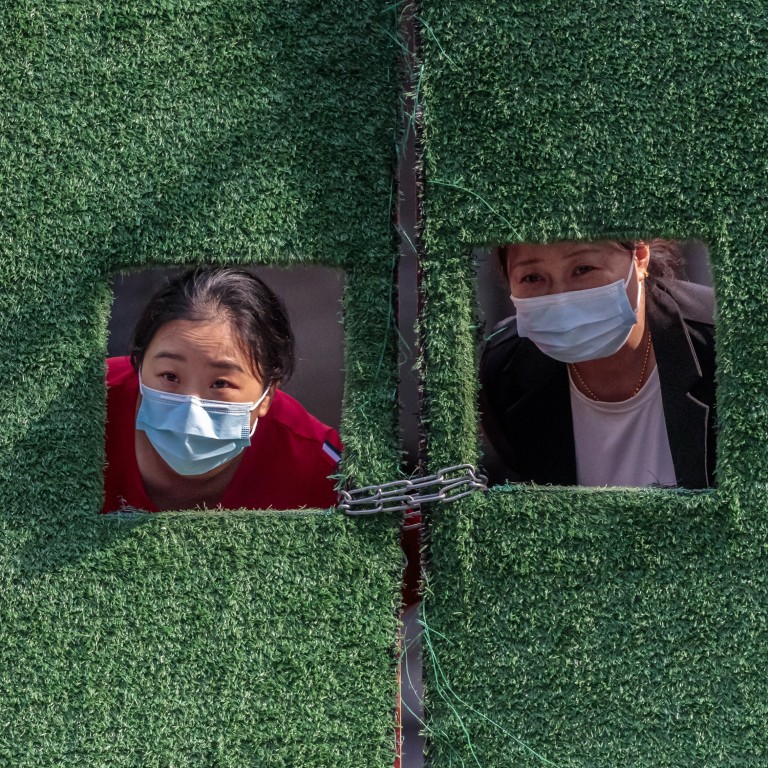 Coronavirus: Shanghai adds 73 new Covid-19 cases outside quarantine zones, putting societal zero-Covid goal further out of reach
The increase in cases, from 58 a day earlier, follows two case-free days that had raised hopes about lockdown curbs
However, overall progress on reducing infections continues, with new cases, symptomatic cases, and deaths all falling for multiple days in a row, according to data released on Tuesday
Shanghai's daily new Covid-19 cases in unguarded zones rose for the second consecutive day, a worrying trend in the presumed low-risk zones that further clouds the outlook for any easing of the restrictions the mainland's commercial capital has been living under since April 1.
Local officials had hoped to confine infections within quarantined areas. Instead, the local health commission detected 73 cases in the "precautionary zones" – those that have not had an infection in the previous 14 days and their neighbouring areas – up from 58 a day earlier.
"Rising infections in the unguarded zones prevented local authorities from announcing that Shanghai had achieved the societal zero-Covid goal," said Meng Tianying, a senior executive at Shanghai-based consultancy Domo Medical. "It will take another few days for Shanghai to drastically ease lockdown although it has lasted for more than a month."
The precautionary zones had recorded zero cases on both Saturday and Sunday, heightening hopes that the municipality would soon announce Shanghai had achieved the societal zero-Covid goal.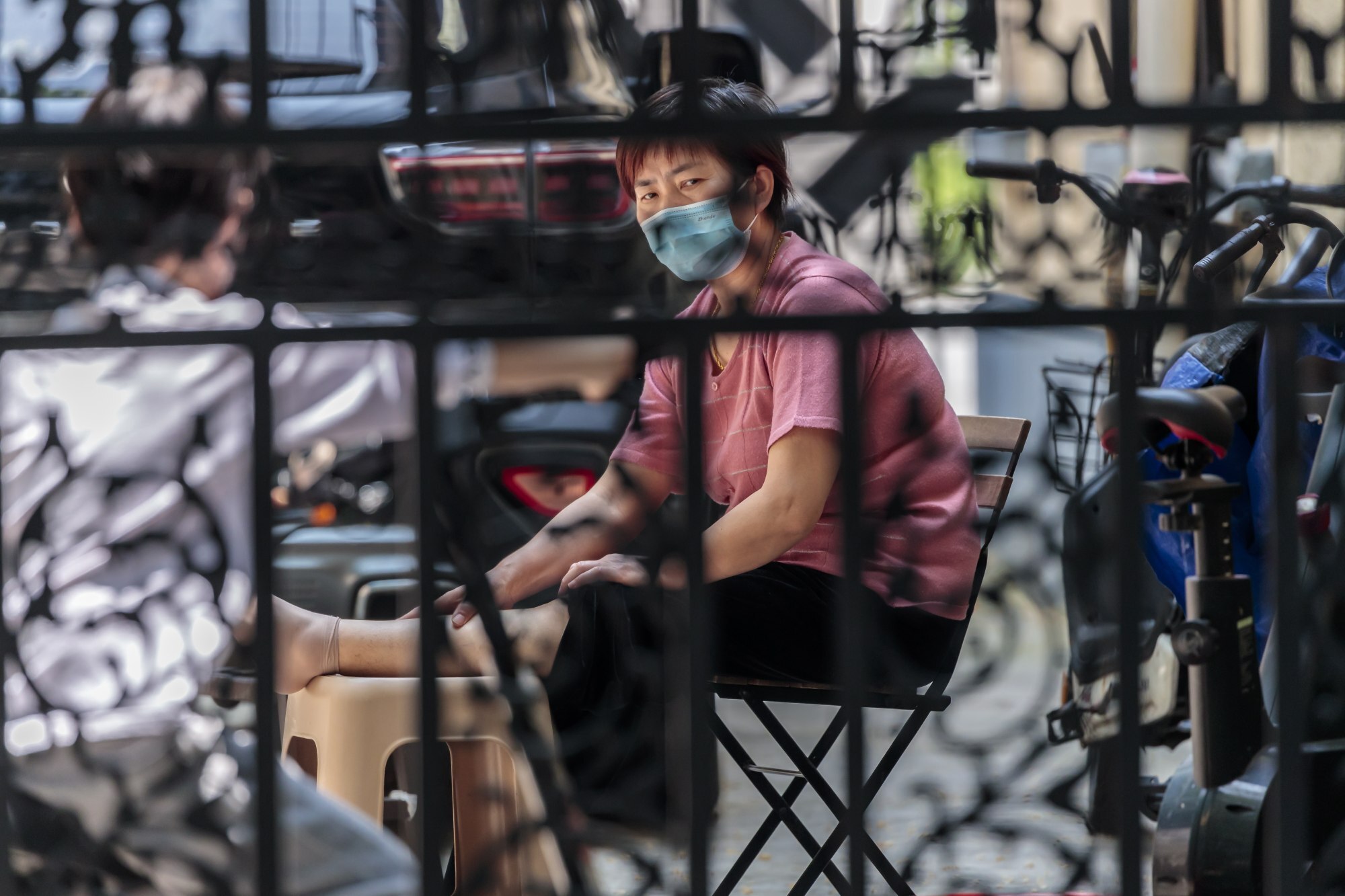 Shanghai has been aiming for that goal, which means reducing new cases in low-risk, unguarded zones to zero, since mid-April.
Despite those hopes now being dashed at least temporarily, overall progress on reducing infections continues. New cases fell for the 10th straight day to 5,669 over the past 24 hours, 22.7 per cent lower than a day earlier, according to data released on Tuesday. Symptomatic cases plunged 62.3 per cent to 274, while 20 patients died.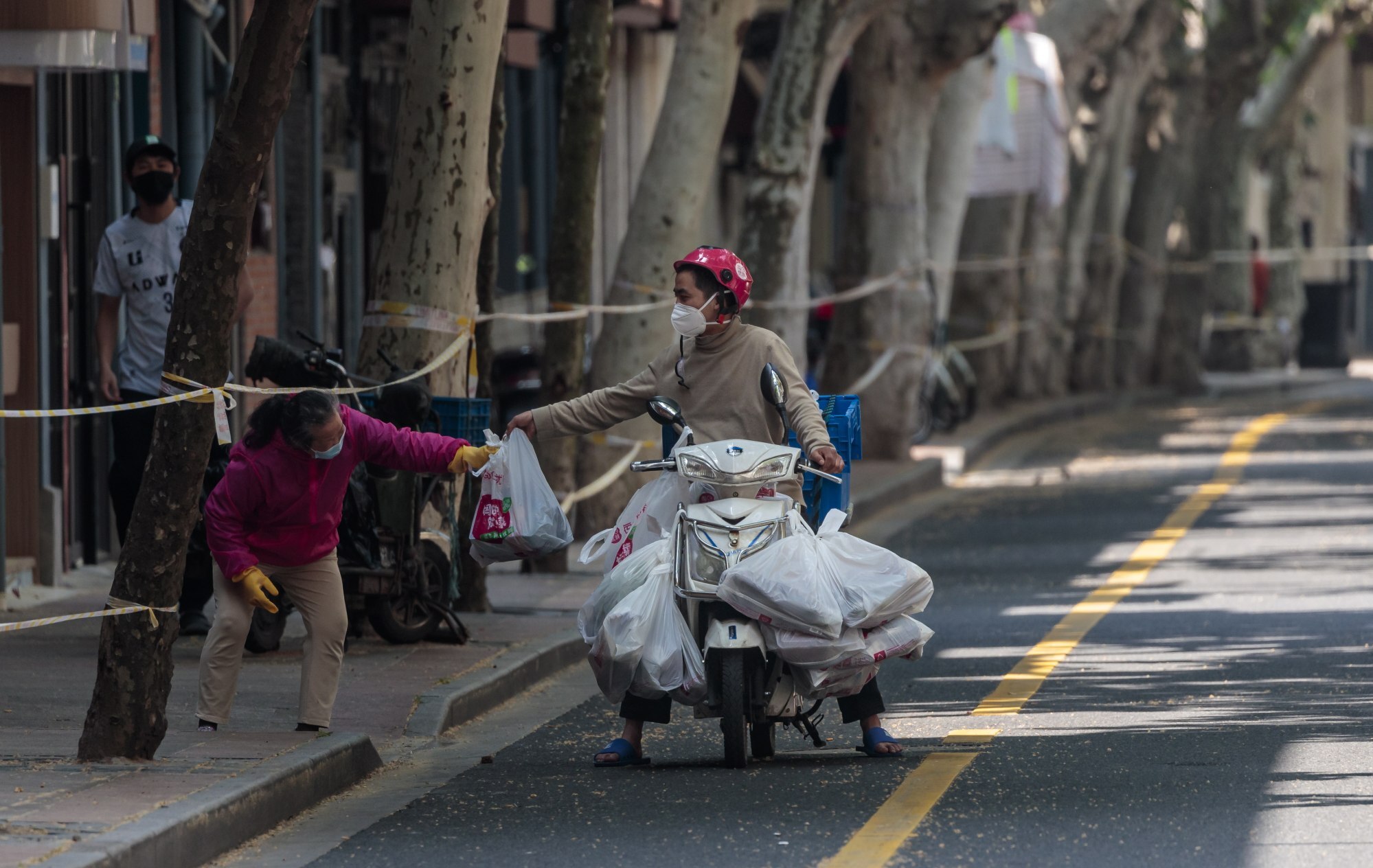 Cumulative infections topped 582,000 since the outbreak began in the mainland's commercial and financial capital on March 1.
Fatalities fell by 37.5 per cent from 32 recorded a day earlier, the biggest drop since the first three deaths were reported on April 18. Nearly all of the deceased had been disqualified from being vaccinated because of underlying ailments such as terminal cancer, diabetes, or heart disease. The total death toll in Shanghai stands at 521, most of whom were aged above 80 years.
The number of severe cases jumped climbed to 488, from the 441 reported on Monday, while the number of patients in critical condition dropped to 88 from 93.
Nationwide, mainland China added 6,015 new cases in the previous 24 hours, 22.3 per cent fewer than a day earlier.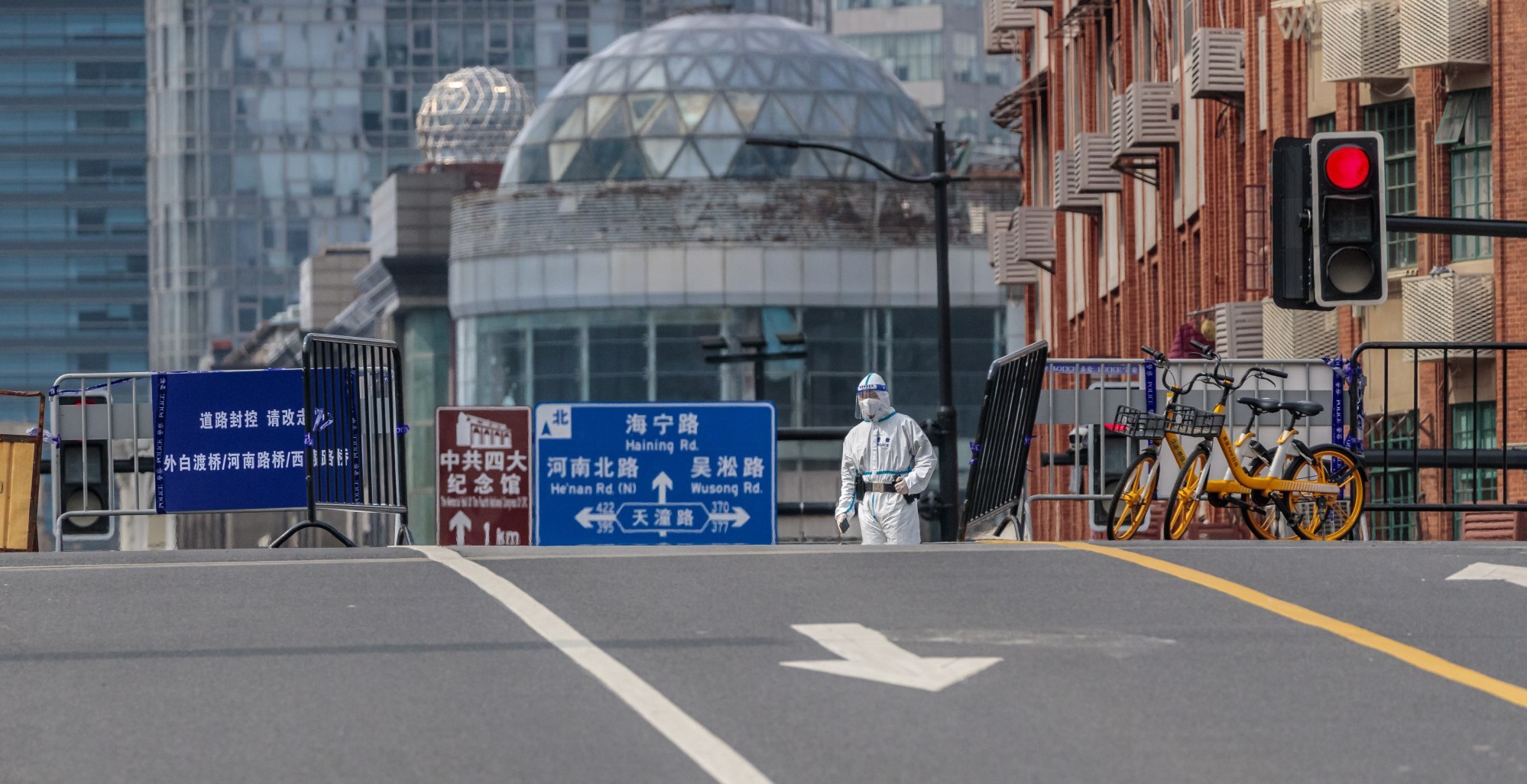 On Tuesday evening, Beijing Centre for Disease Control and Prevention said 32 new infections had been detected, taking the total to 453 since the Omicron variant surfaced in the capital on April 22.
Once they eliminate new cases in the low-risk unguarded zones, the Shanghai government will shift focus to preventing the virus from spreading in the quarantined areas, which include hospitals, quarantine sites and high-risk residential compounds that are already sealed off.
Shanghai has yet to publish a time frame for lifting the citywide lockdown that started on April 1.
Over the weekend, the local government allowed
another 1,188 manufacturers
to resume production under the "closed loop" system, bringing to about 2,000 the number of companies where workers are sleeping on-site or nearby to avoid contact with outsiders.
The local government pledged to allow more shops, restaurants and service providers to reopen their businesses in the coming days, but stressed that stringent virus control and prevention measures would be maintained to stop the spread of the highly transmissible Omicron variant among the city's 25 million people.
"We must increase our tempo to outpace the virus and stop its spread," Li Qiang, Shanghai Communist Party boss told officials in southwestern Songjiang district during an inspection tour on Tuesday, according to a Shanghai government statement. "A victory over the virus can give huge support to businesses and people because they can return to normalcy quickly."