Shanghai
Get more with myNEWS
A personalised news feed of stories that matter to you
Learn more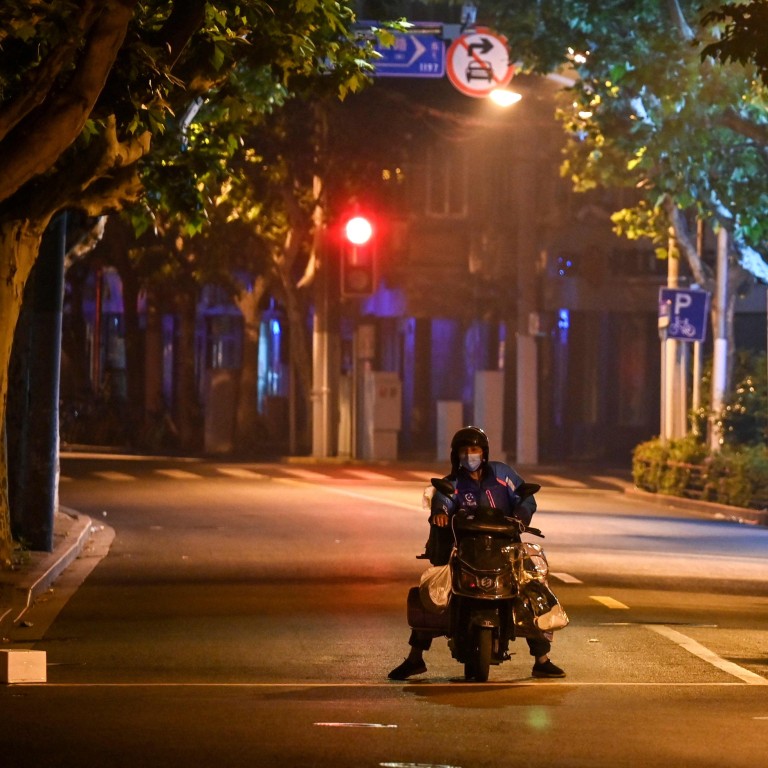 Coronavirus: Shanghai Covid-19 cases fall for 11th day, prompting officials to greenlight more manufacturers to resume production
The municipal government said it will allow more companies to resume production if they can comply with virus-control rules
Officials remain wary about lifting the overall lockdown as 63 new cases emerged outside the quarantine zones, indicating a continuing risk of resurgence
Shanghai's government will allow more manufacturing businesses to resume production as the city reported the lowest daily addition of new cases since April 2.
On Tuesday night, the municipal government issued revised guidelines asking companies that are ready to comply with virus-control rules to apply to resume production, raising hopes for an end to
crippling supply-chain disturbances
.
New Covid-19 cases in Shanghai fell for the 11th consecutive day, with authorities discovering a total of 4,982 cases over the past 24 hours, according to data released on Wednesday. That is a 12.1 per cent drop from
a day earlier
, and the lowest number since April 2. Symptomatic cases also dropped 5.1 per cent to 260, while 16 patients died.
However, 63 new cases emerged in the low-risk, unguarded zones, indicating that Shanghai has yet to achieve the societal zero-Covid goal – defined as zero new cases in the non-quarantined zones.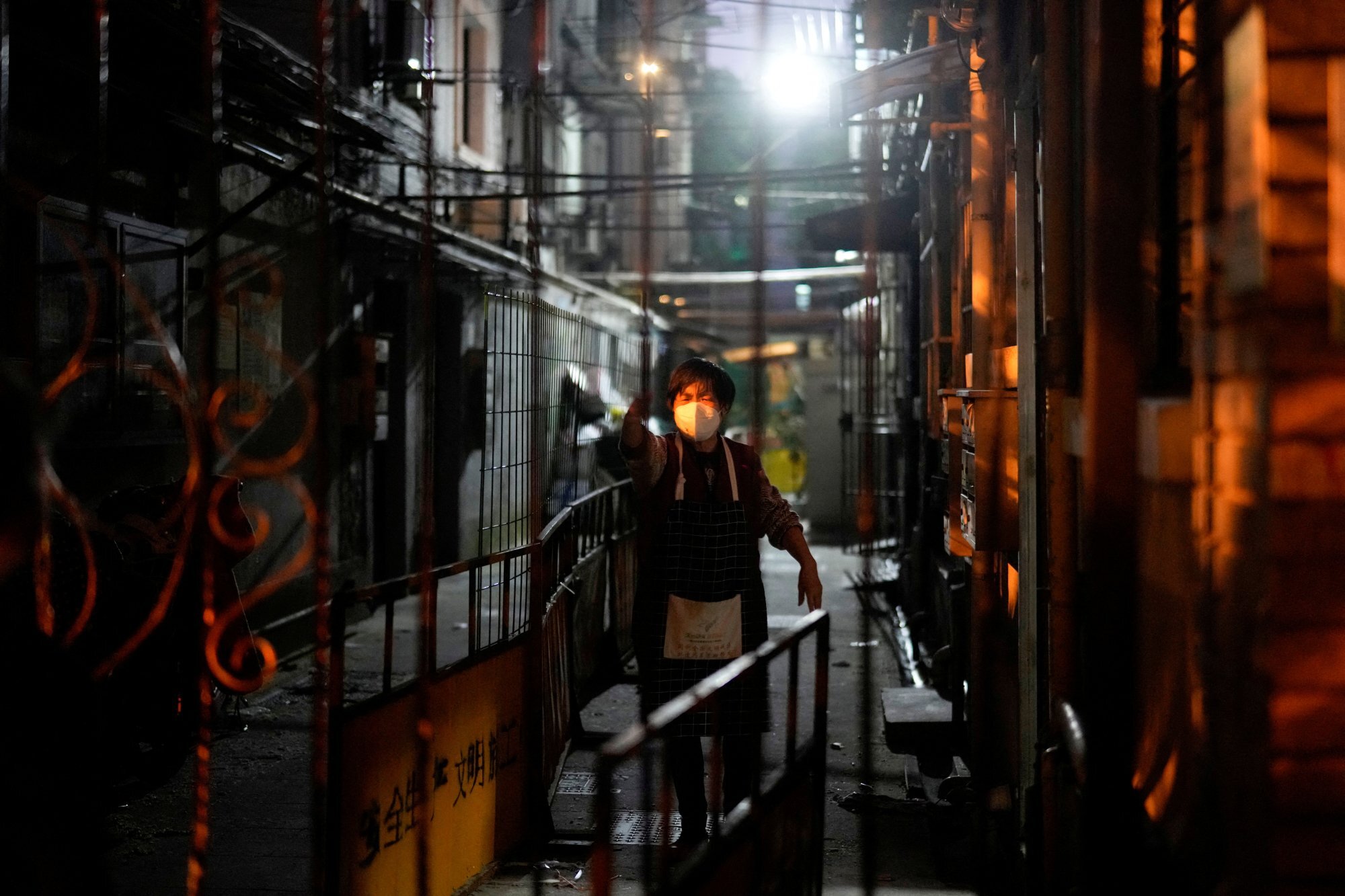 "The data showed that the city was edging closer to containing the outbreak," said Wang Feng, chairman of financial service group Ye Lang Capital in Shanghai. "But the number of cases in unguarded zones was not a good sign with risks of a resurgence remaining."
The Shanghai Commi
ssion of Economy and Information Technology on Tuesday night opened the door for more manufacturing businesses to apply to join about 2,000 companies that have already resumed work. The invitation came in the form of an update to an operating guide, originally published on April 18, concerning the resumption of production. The guide requires white-listed manufacturers to operate under a closed-loop system, where workers
sleep on-site or nearby
to avoid contact with outsiders.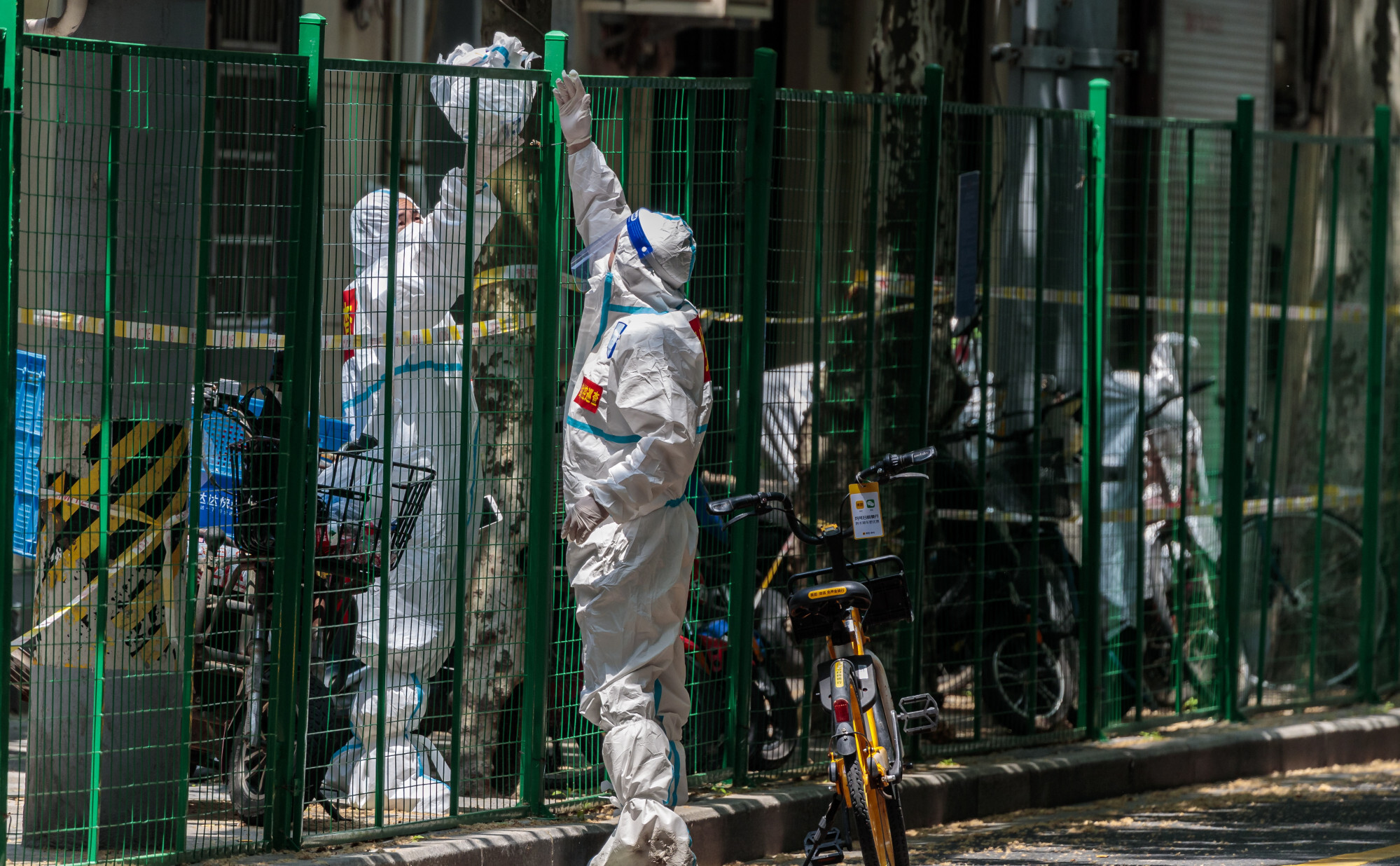 City officials have yet to unveil a time frame for lifting the overall lockdown.
The municipality had hoped to eliminate new infections in the low-risk, precautionary zones – defined as those without an infection for 14 days and their surrounding areas – before shifting focus to containing the virus in the quarantined areas, which include hospitals, quarantine sites and high-risk residential compounds that are already sealed off.
The number of severe cases dropped slightly to 486 from 488 on Tuesday, while the number of patients in critical condition rose to 95 from 88.
Zhao Dandan, deputy director of the Shanghai health commission, told a press briefing on Wednesday that the companies would need to submit names of employees returning to the production sites to local authorities for review.
Those who are eligible to leave the residential compounds to work in the "closed loops" will be granted "electronic passes" through the city's health code app.
"We urge the companies to strictly implement virus-control measures to comply with relevant rules," Zhao said. "Measures to prevent employees from being infected must be strictly enforced, laying a solid foundation for business and life to return to normalcy."
The rules stipulate that employees must be tested twice a day for Covid-19 – a rapid antigen test in the morning and a nucleic acid test in the evening.
Two local government officials told the Post that city leaders are still wary of a sharp rebound in new cases over the couple of weeks, which could foil Shanghai's attempt to get the economy back on track.
They said only a small portion of the applicants would be given the go-ahead to resume operations before Shanghai achieves its societal zero-Covid goal.
Nationwide, mainland China added 5,489 new cases in the last 24 hours, 8.7 per cent fewer than a day earlier, according to data released on Wednesday.
On Tuesday evening, the Beijing Centre for Disease Control and Prevention said 33 new infections had been detected, taking the total to 505 since the Omicron variant surfaced in the capital on April 22.