Shanghai
Get more with myNEWS
A personalised news feed of stories that matter to you
Learn more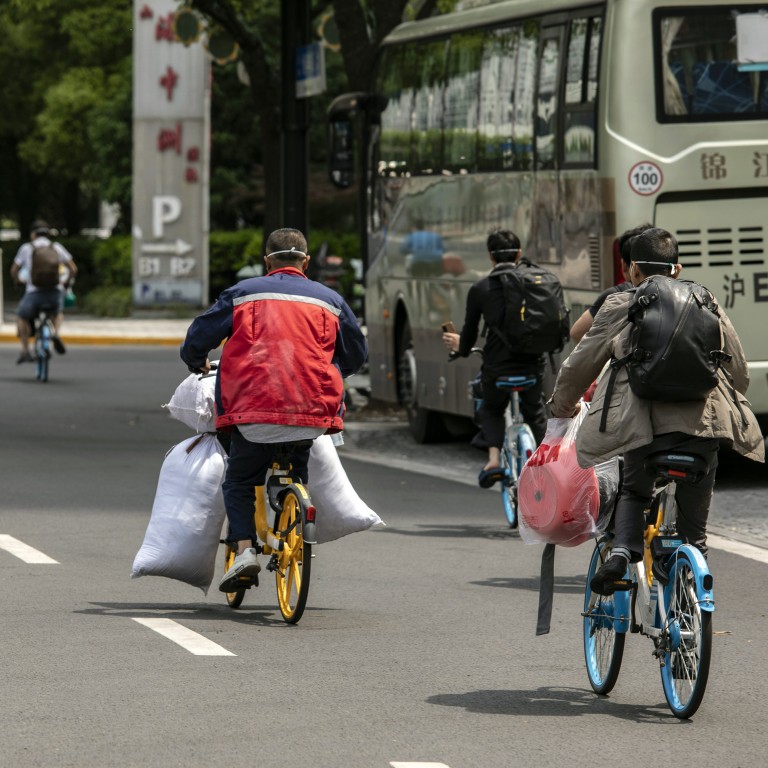 Coronavirus: Shanghai adds Covid-19 test data to transit passes as city prepares for reopening after seven weeks of lockdown
Daily infections declined to their lowest since March 20, with new cases falling 15.8 per cent in the previous 24 hours to 719
Symptomatic cases retraced by 14.6 per cent to 82, while one death was reported
Shanghai's authorities will add Covid-19 test data to the city's transport passes to ease any bottlenecks involved in screening commuters for the virus, as daily infections and fatalities data continued to decline.
Daily infections declined to their lowest since March 20, with new cases falling 15.8 per cent in the previous 24 hours to 719, according to data released on Thursday. Symptomatic cases retraced by 14.6 per cent to 82, while one death was reported.
The tentative steps towards keeping the highly transmissible Omicron variant of Covid-19 at bay boosted the confidence of Shanghai's authorities, as they prepared to allow 273 bus routes and four of the 19 subway lines in the city of 25 million residents to reopen on Sunday.
The government is also allowing more manufacturers and key industries to open for business, taking steps to ease the strain on one of the world's most vital supply chains, which has disrupted global production as far away as Japan, Southeast Asia and Europe.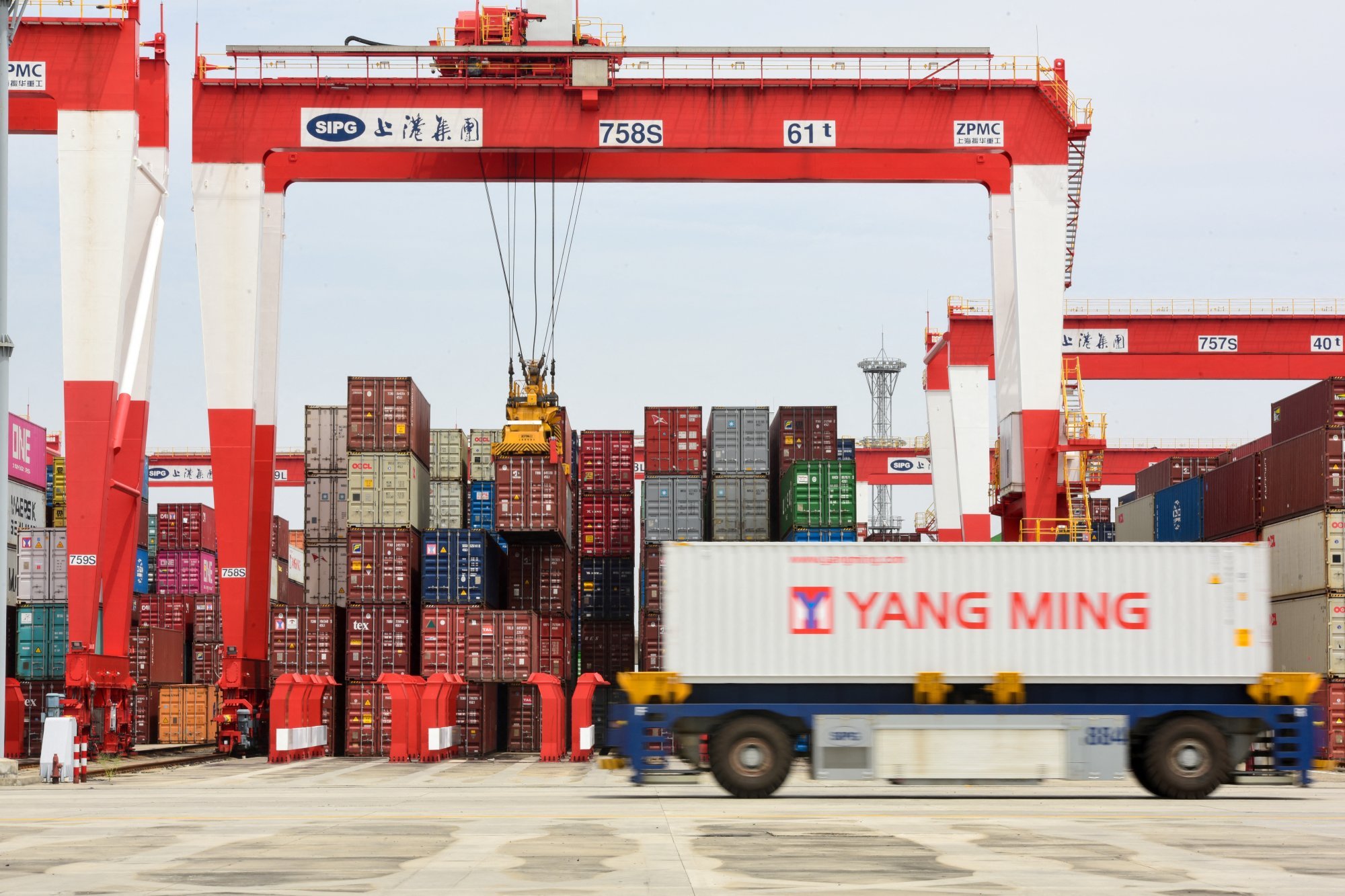 "
Restoring key industries
in Shanghai is of vital importance to the local economy and smooth business operations in the Yangtze River Delta, as well as across the whole country," Vice-Mayor Zhang Wei said at a press conference. "Shanghai, as a global shipping centre and one of the nation's key manufacturing bases, has to play a leading role in bolstering development in the sectors."
The Yangshan and Weigaoqiao ports that serve Shanghai are back up running at 90 per cent capacity, Zhang said. Daily container throughput rose to 119,000 twenty-foot equivalent units (TEUs), just 10 per cent shy of the normal handling volume before the Covid-19 outbreak, Zhang said.
He said the city was prioritising the full restoration of supply chains for the semiconductor, automotive, biomedicine and chemical industries.
In April, Shanghai port lost about 40 per cent of its capacity owing to pandemic curbs that caused a shortage of workers and lorries.
Shanghai's cumulative death toll since April 18 rose to 580, holding steady at 0.09 per cent of the 622,500 people who have caught the disease.
Shanghai will add identity data, a 48-hour record of Covid-19 test data and China's health code to the city's transport passes,
taking a page out of Beijing's
Covid-detection strategy, to ease bottlenecks in one of China's largest population centres.
New cases in low-risk, unguarded zones – "precautionary zones" which have been case-free for 14 days – hit zero for the fifth consecutive day on Wednesday, a situation when infections are limited to people already in quarantine.
"The pandemic is ebbing and Shanghai is accelerating its pace of restoring the economic order," said Gao Shen, an independent analyst in Shanghai. "A smooth operation at the Shanghai Port can pave the way for the free cross-border flow of cargoes in the near future."
The mainland's most developed metropolis has been the world's largest container port in terms of handling volume since 2010.
On Monday, the municipal government announced that it will relax the city's lockdown on June 1, in a phased plan to gradually return the country's commercial hub to normality by late June.
At present, all 5,900 manufacturers and service providers that were allowed to restart operations are required to use a "closed loop" system, which entails workers sleeping on site to avoid contact with outsiders.
The vice-mayor also said the municipal government was soliciting opinions from small businesses, most of which had yet to reopen.
"We will address the issues raised by them and make detailed policies to guide them to resume operations at an orderly pace," he said. "Their business operations will hugely invigorate the local economy."