Shanghai
Get more with myNEWS
A personalised news feed of stories that matter to you
Learn more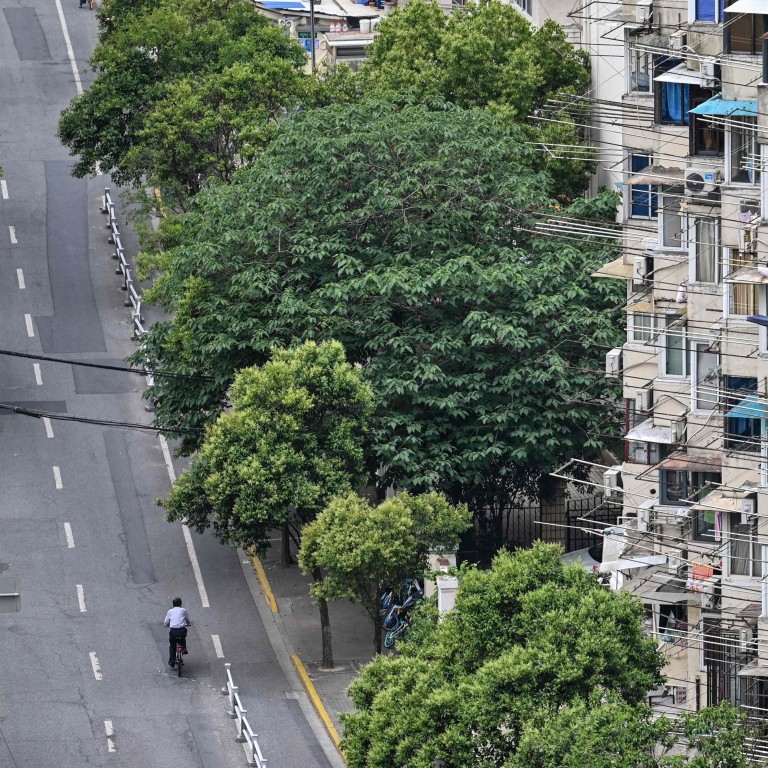 Shanghai lockdown: city finds three new community infections even as death toll falls to zero, as path to reopening is lined with risks
New cases rose 19.3 per cent to 858 in the past 24 hours, according to data released on Friday
Symptomatic cases rose 7.3 per cent to 88, while the death toll fell to zero for the first time in more than a month
Shanghai found three community infections across the city of 25 million residents, even as the death toll fell to zero for the first time since April 18, underscoring how the city's journey towards reopening on June 1 is still paved with risks.
New cases rose 19.3 per cent to 858 in the past 24 hours, according to data released on Friday. Symptomatic cases rose 7.3 per cent to 88, while the death toll fell to zero for the first time in more than a month.
Faced with the mixed results, Shanghai's health authorities are not letting up, even if more manufacturers and public services have been allowed to resume operations.
"We still face a tough task of curbing the pandemic and preventing a resurgence of the outbreak," Zhao Dandan, deputy director of Shanghai health commission, told a press briefing on Friday. "Residents must keep up efforts to guard against the virus."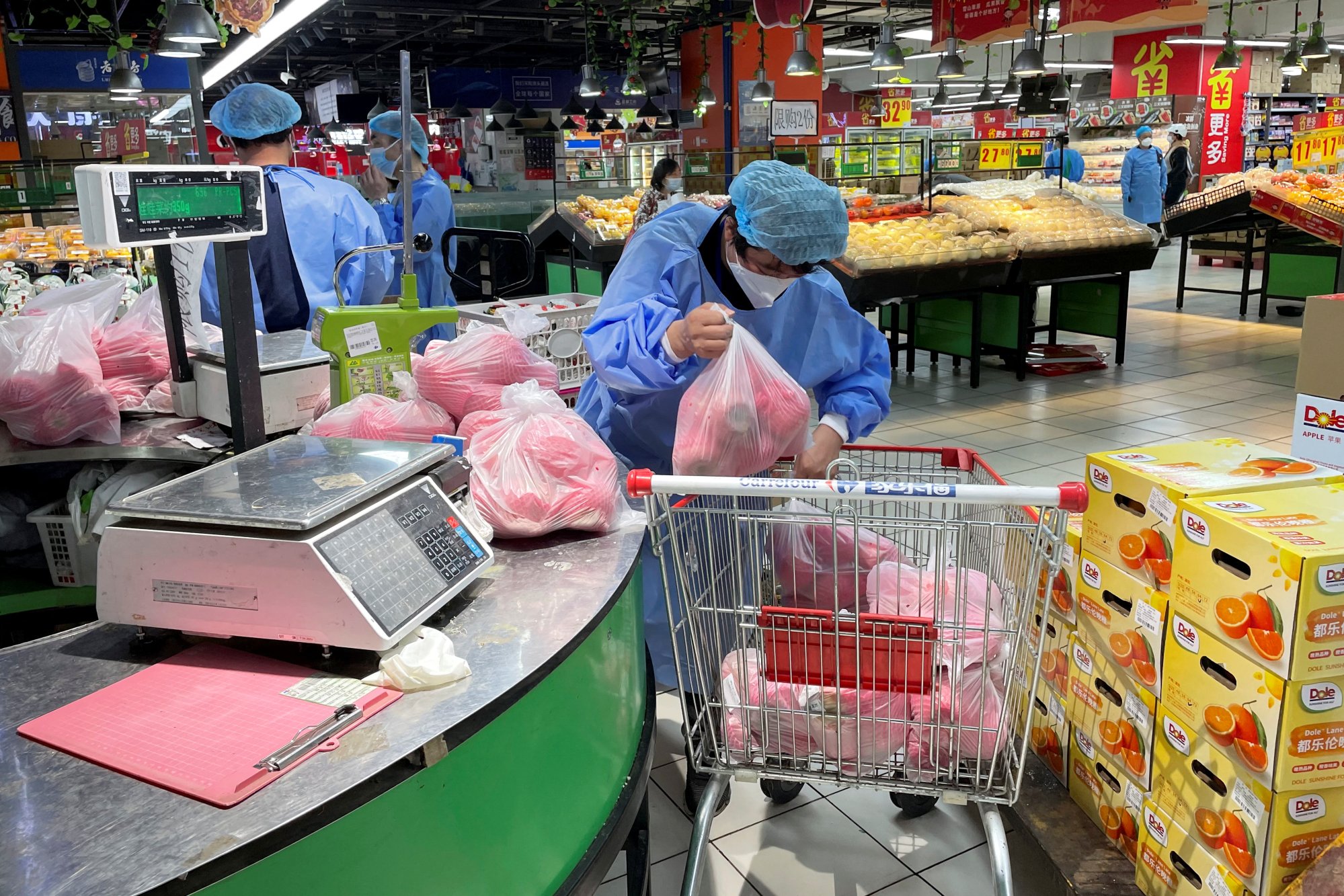 It was the first time in six days that Shanghai discovered new infections in low-risk, unguarded zones, a setback for local officials who aimed to limit new cases to only people in quarantine.
The three new cases, involving members of a family in Xujing, a town in the Qingpu district in southwestern Shanghai, were all detected on Thursday, Zhao said.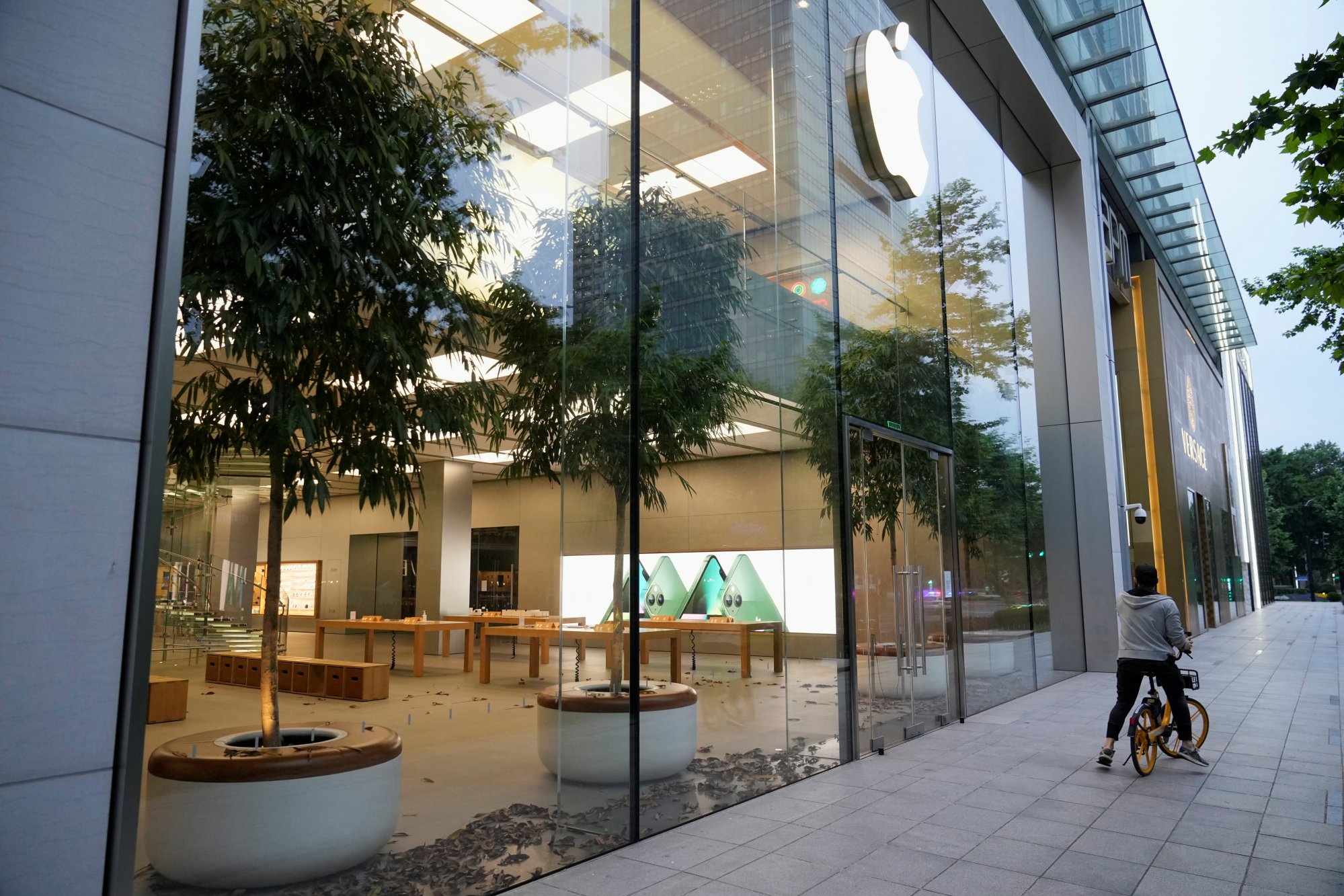 On Tuesday, Shanghai announced that it had achieved the so-called societal zero-Covid goal – bringing new cases in "precautionary zones" which had been case-free for 14 days – to zero in all the 16 districts, reaching a milestone after a seven-week lockdown.
The city had kept new cases in unguarded zones at zero between May 14 and 18 as it was allowing more manufacturers and servicing providers to resume operations under the closed-loop system – workers essentially sleeping on site to avoid contacts with outsiders.
It also plans to let 273 bus routes and four of the 19 subway lines in the city of 25 million residents to reopen on Sunday. To ease the bottleneck required from checking passengers for Covid-19, the government would add test results and identity data to the city's transit passes to enable uninfected passengers to board quicker.
"Shanghai will not reverse its plan for easing the lockdown, but virus prevention measures are likely to be strengthened in the coming days to minimise risks of a resurgence," said Meng Tianying, a senior executive at Shanghai-based consultancy Domo Medical. "The quarantine areas will also be strictly controlled to prevent the virus from leaking to communities."
Shanghai, the ­epicentre of China's latest coronavirus pandemic, went into a citywide lockdown on April 1 amid a flare-up in the outbreak.
Cumulative death toll since April 18 stood at 580, or 0.09 per cent of the 623,000 people who have caught the disease in one of China's largest population centres.
As few as 5,900 businesses are on a "white list," approved to resume operations under strict Covid-prevention conditions, a mere 0.2 per cent of the 2.67 million businesses registered in China's commercial hub, according to data provided by Shanghai's government.
On Friday, Pudong New Area – east of Huangpu River – announced that banks and insurers were allowed to deploy a maximum 40 per cent of their staff to work in the branches from now, subject to approvals by health authorities.
Employees of several state-owned firms have been told to return to work from June 1, as they will be allowed to commute between their homes and offices, according to two company officials.
The city's 16 district governments have also ordered authorities in subdistricts and towns to remove all metal barriers erected on roads and inside residential complexes by Friday to pave the way for further relaxation of lockdown measures.