Shanghai
Get more with myNEWS
A personalised news feed of stories that matter to you
Learn more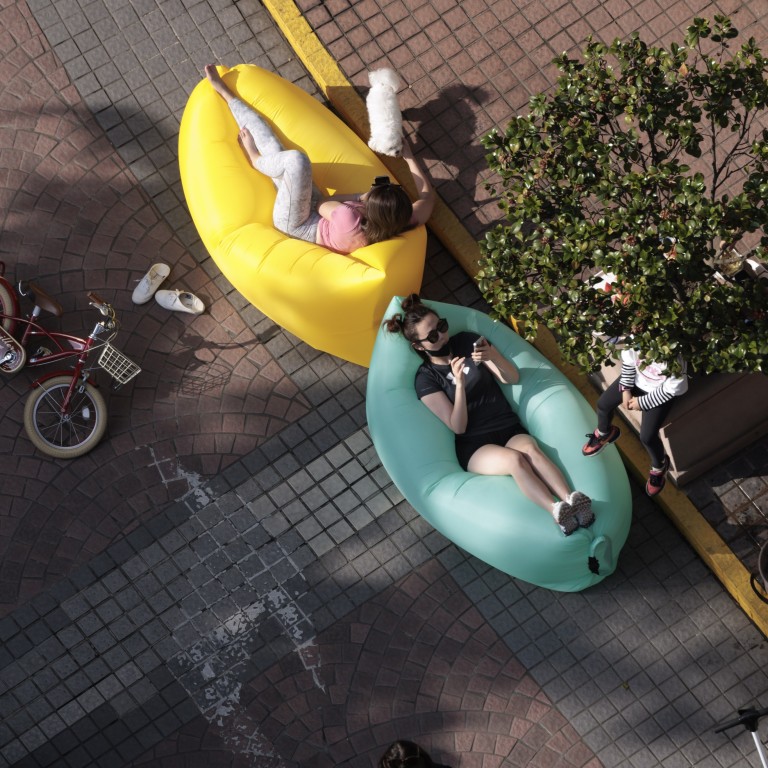 Shanghai's coronavirus cases fall to the lowest since March 20 as city keeps community infections at zero
New coronavirus cases fell 28.3 per cent to 622 in the past 24 hours, the lowest since 758 on March 20
Shanghai's public transport reopens partially, but few residents were seen using buses and subways due to restrictions
Coronavirus cases in Shanghai fell to a two-month low, while no new community infections were recorded for a second day, putting China's financial and manufacturing hub of 25 million on course for a return to normality by the end of June.
New infections, which were discovered only among people in quarantine, declined after rising for two days. They fell 28.3 per cent to 622 in the past 24 hours, the lowest since 758 on March 20, according to data released on Sunday. Symptomatic cases eased 38.1 per cent to 52, while three new deaths were recorded, all among elderly patients with existing medical conditions, compared with one fatality a day earlier.
The cumulative death toll since April 18 stood at 584, or 0.09 per cent of the 624,500 people who have been infected since March 1 in one of China's largest population centres.
"As the number of daily new cases continues to decrease throughout May, high-risk "lockdown zones" will also be reduced," Zhao Dandan, deputy director of the Shanghai health commission, said at a press briefing on Sunday.
As of Friday, some 560,000 residents, about 2.2 per cent of the city's 25 million residents, were still living in high-risk "lockdown zones" – areas which have reported new cases over the past two weeks.
In the "second phase" starting in June, if a district has no areas classified as high-risk "lockdown zones", the whole district can be downgraded to a low-risk area, allowing restrictions to be eased further, Zhao said.
Meanwhile, a total of 273 bus routes and four of Shanghai's 19 subway lines reopened on Sunday, as part of the government's plan this week to relax the seven-week citywide lockdown in a phased manner to return businesses and life to normal by late June.
The four subway lines will operate for 13 hours a day, compared with nearly 17 hours during normal times. Bus services have been given priority to serve airports, railway stations and hospitals in Shanghai, according to the authorities.
To travel, residents are required to present their health code, negative nucleic acid test result within 48 hours and a transit pass.
Few people, however, were seen using public transport, as residents are still largely confined to their homes under varying degrees of restrictions.
In Putuo district, the first among Shanghai's central districts to declare a societal zero-Covid status, residents in the so-called low-risk "precautionary zones" are allowed to step out of the residential compound for only two hours per household a day, but cross-district movements are strictly restricted.
A few residents carrying suitcases were seen heading for railway stations and intercity bus terminals in a bid to leave the city.
At Hongqiao railway station, passengers have to queue up for hours before they can access the terminal. Apart from that, they also need to show train tickets and approval letters from subdistrict authorities.
Employees of state-owned firms and key manufacturers in Shanghai are also gradually returning to work.
Bright Diary & Food, a major state-owned food supplier in Shanghai, has seen more than 10,000 employees resume work, president Xu Ziying said on Sunday.
The company has restarted operations at 139 manufacturing plants and reopened more than 776 outlets in the city, while providing at least 2,000 tons of vegetables and 500 tons of meat on a daily basis, Xu added.
Since mid-April, thousands of key manufacturers, including Tesla and China's biggest chip maker Semiconductor Manufacturing International Corp, have received the green light to resume production under a "closed-loop" system that lets workers sleep on site to avoid physical contact with outsiders.