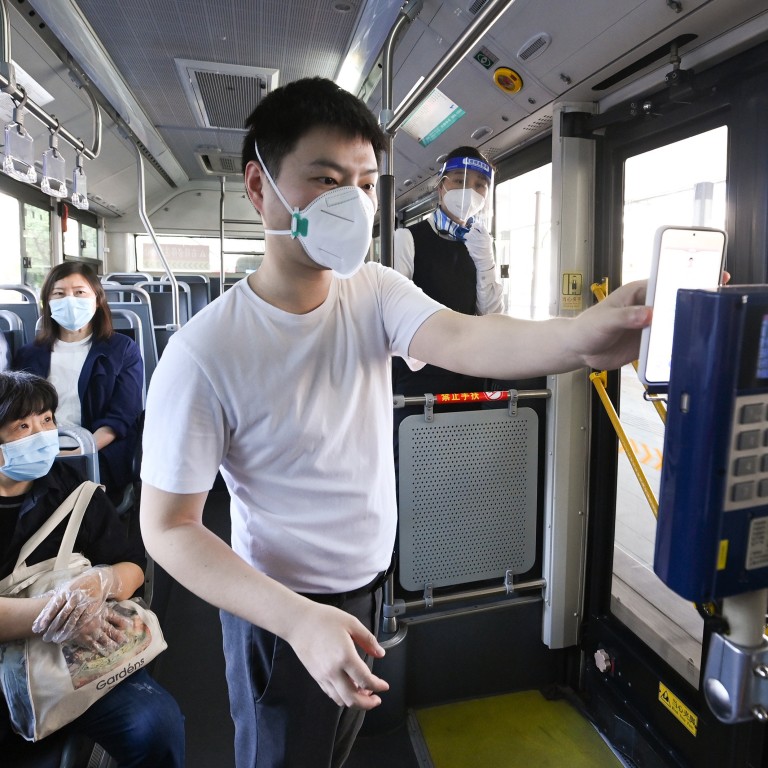 Coronavirus: Shanghai to expand app tracking to guard against Covid-19 resurgence, as city marks third day without community spread
Schools, parks, office buildings and residential compounds will require health-app scans for entry when the city's lockdown starts to ease on June 1
Shanghai recorded a 10 per cent drop in new cases in the last 24 hours, and found no infections outside quarantined zones for the third straight day
As Shanghai marks its third straight day without community infections and its lowest new-case total since March 20, city officials underlined their determination to avoid a resurgence of
Covid-19
cases by announcing that it will require citizens to use a health-code app to gain access to all public venues when relaxation of a citywide lockdown begins on June 1.
Individuals will be barred from entering schools, parks, office buildings and residential compounds without scanning a QR code in the local health app to gain access, the municipal government announced on Monday.
Zhu Junwei, deputy director of the Shanghai Big Data Centre, told a press briefing on Monday that public venues and residents failing to abide by the rules governing the digital health-code system will face punishment. He did not elaborate.
"Schools, companies and residential complexes that do not use the digital pass system are not allowed to reopen," he said.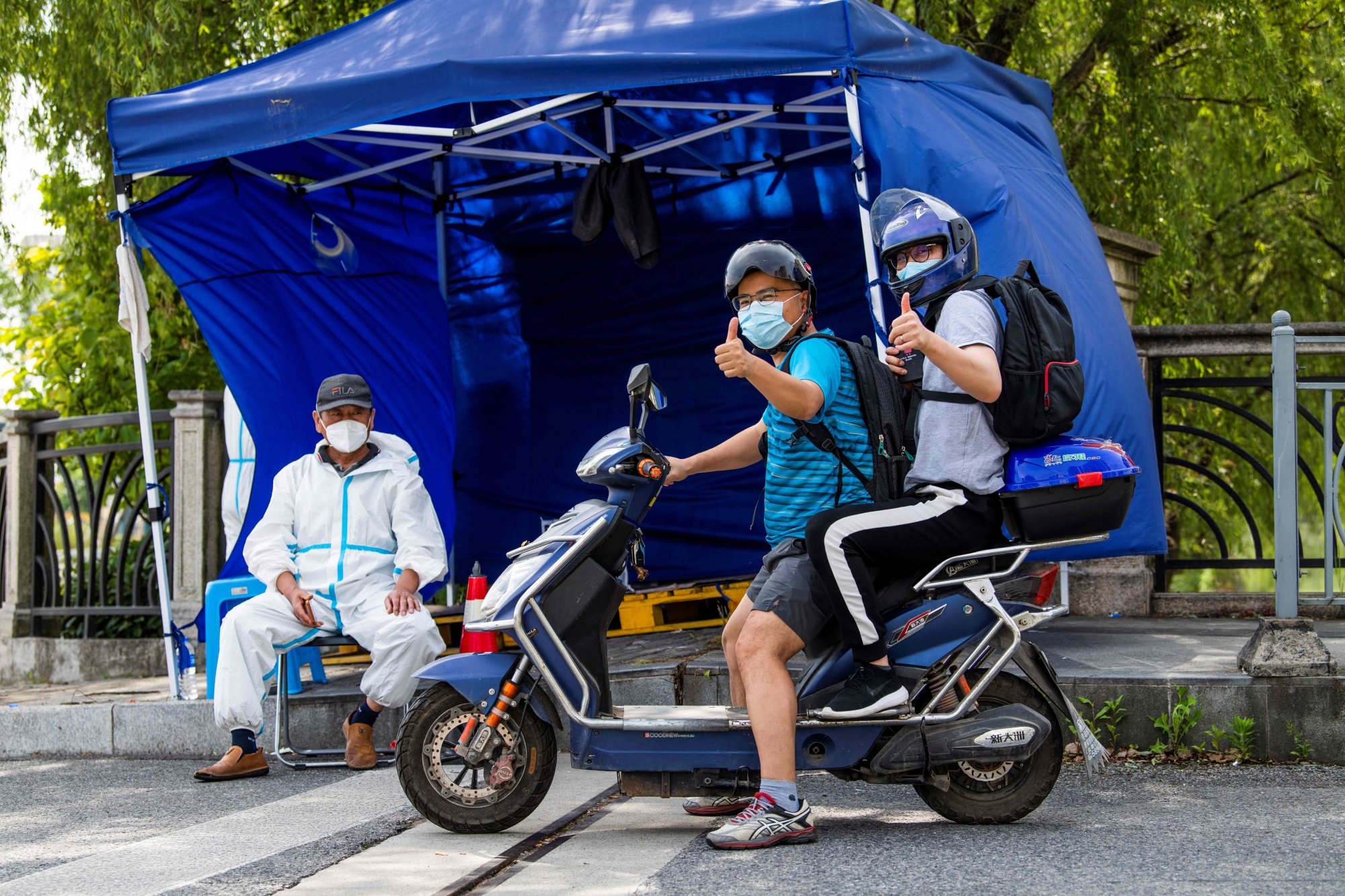 The city discovered 558 infections over the past 24 hours, 10.3 per cent fewer than a day earlier, according to data released on Monday. No infections were recorded outside quarantined zones for the third consecutive day, while symptomatic cases rose 5.8 per cent to 55. One patient died, taking the total death toll to 585, or 0.09 per cent of the 625,000 people who have been infected since March 1 in one of China's largest population centres.
The local health-code app contains information about Covid-19 vaccination status, nucleic-acid tests, and recent movements around the city, including venues visited.
"It is payback time after Shanghai made heavy investment in digital technology over the past few years," said Cao Hua, a partner at private-equity firm Unity Asset Management. "Local authorities hope the health-code app can effectively spot any Covid-19 carrier swiftly when life and businesses return to normalcy."
Shanghai plans to begin easing the nearly eight-week citywide lockdown starting on June 1, in a phased plan to gradually return the mainland's most developed metropolis to normality by late June.
Since mid-April, city leaders have been aiming to achieve the so-called societal zero-Covid goal – eliminating virus in low-risk unguarded zones while limiting new cases to people only in quarantine – before relaxing pandemic curbs to let businesses resume operations.
Zero community infection for three days in a row could bolster officials' confidence in keeping the city on a path towards a lifting of the lockdown that began on April 1.
In the southwestern district of Minhang, the government announced on Sunday that a testing exercise covering all its 2.5 million residents is slated for Wednesday before the district takes any drastic steps in easing virus-prevention measures.
On Monday, Pudong and Yangpu district governments implemented standstill orders in some low-risk "precautionary zones" – where no new cases had been recorded for 14 days – confining nearly all residents to their homes and curbing movements by medical workers, food-delivery staff and volunteers.
"Some officials have been overreacting to the plan for easing the lockdown," said Jane Xiang, a resident in northeastern district of Yangpu. "They are squeamish and tend to believe that any movement by people will cause new infections before June 1."
Small businesses from grocery stores and restaurants to barber shops are eagerly awaiting the green light to reopen businesses.
"We are more vulnerable to the lockdown and need more relief from the government to keep jobs and businesses alive," said Zhang Yixiang, a restaurant owner in Pudong. "It seems that small restaurants will not be allowed to open on June 1 because the officials are still wary of a [possible] resurgence."