Shanghai
Get more with myNEWS
A personalised news feed of stories that matter to you
Learn more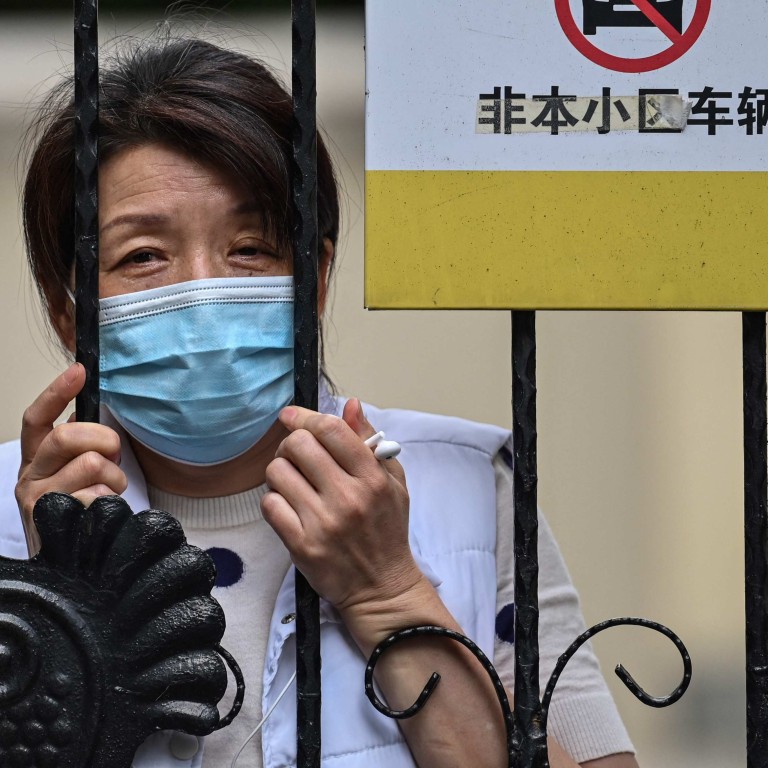 Shanghai's lockdown will end 'as scripted', city's Commissar says, as fewer than 50 Covid-19 cases show symptoms for second day
New Covid-19 cases dropped 12.7 per cent to 338 over the past 24 hours, according to data released on Thursday, the lowest daily tally since March 18
Symptomatic cases rose by 9 per cent to 48, the second day that the infections remained below 50, while one patient died
Shanghai's daily Covid-19 cases stayed below 500 for the third consecutive day, in a positive sign that prompted the city's Communist Party chief to promise an end next week to the citywide lockdown "according to script".
New cases dropped 12.7 per cent to 338 over the past 24 hours from the previous day, according to data released on Thursday. That's the lowest daily tally since March 18, and the third day that the number had stayed below 500. Symptomatic cases rose 9 per cent to 48, the second day that the infections held below 50, while one patient died.
The positive turn gave the city's Commissar Li Qiang enough confidence to begin loosening some of the government's stranglehold on movement, work and daily lives in the city of 25 million residents. A government statement quoted him as putting the emphasis on city residents being "self-disciplined and responsible for their own health".
"Shanghai's full return to normalcy can be guaranteed because of our hard work," the statement quoted Li as saying, after an inspection tour on Wednesday in Jinshan district, the first of the city's 16 administrative regions to fully restore public transport.
His remarks were aimed at calming public concerns about any possibility that Shanghai would backtrack from its plan to
lift a citywide lockdown on June 1
. City authorities reversed their phased lockdown plan in late March to enforce a citywide clampdown, which has strained worldwide supply chains and driven many small businesses to the brink of collapse.
Thousands of people have left the mainland's commercial and financial hub since early last week, amid concerns that any spikes in daily infections could drive health authorities into a policy U-turn, and return the city to its lockdown.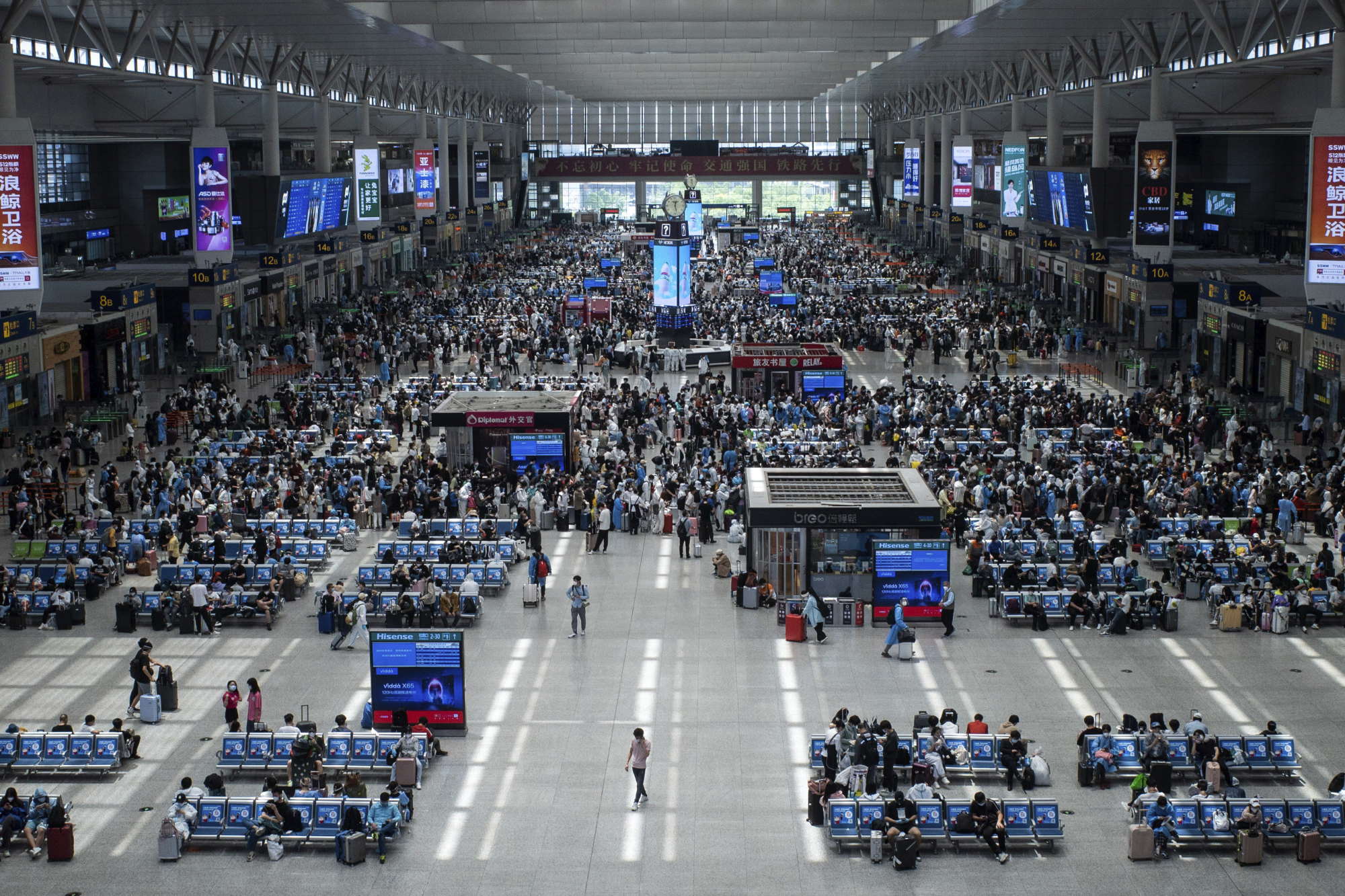 For now, the plan is to lift the city's lockdown on June 1 in a gradual and phased manner that aims to restore business activity, production and daily livelihoods to full normality by the end of June.
Already, several thousand manufacturers and businesses have been given the green light to resume work under "closed loops", subject to stringent Covid-19 prevention measures and daily tests, while workers are required to
sleep on site
to ensure zero contact with outsiders.
Public transport has resumed in several areas, after local authorities added identification and
Covid-19 test data to transit cards
to ensure speedy boarding for uninfected passengers.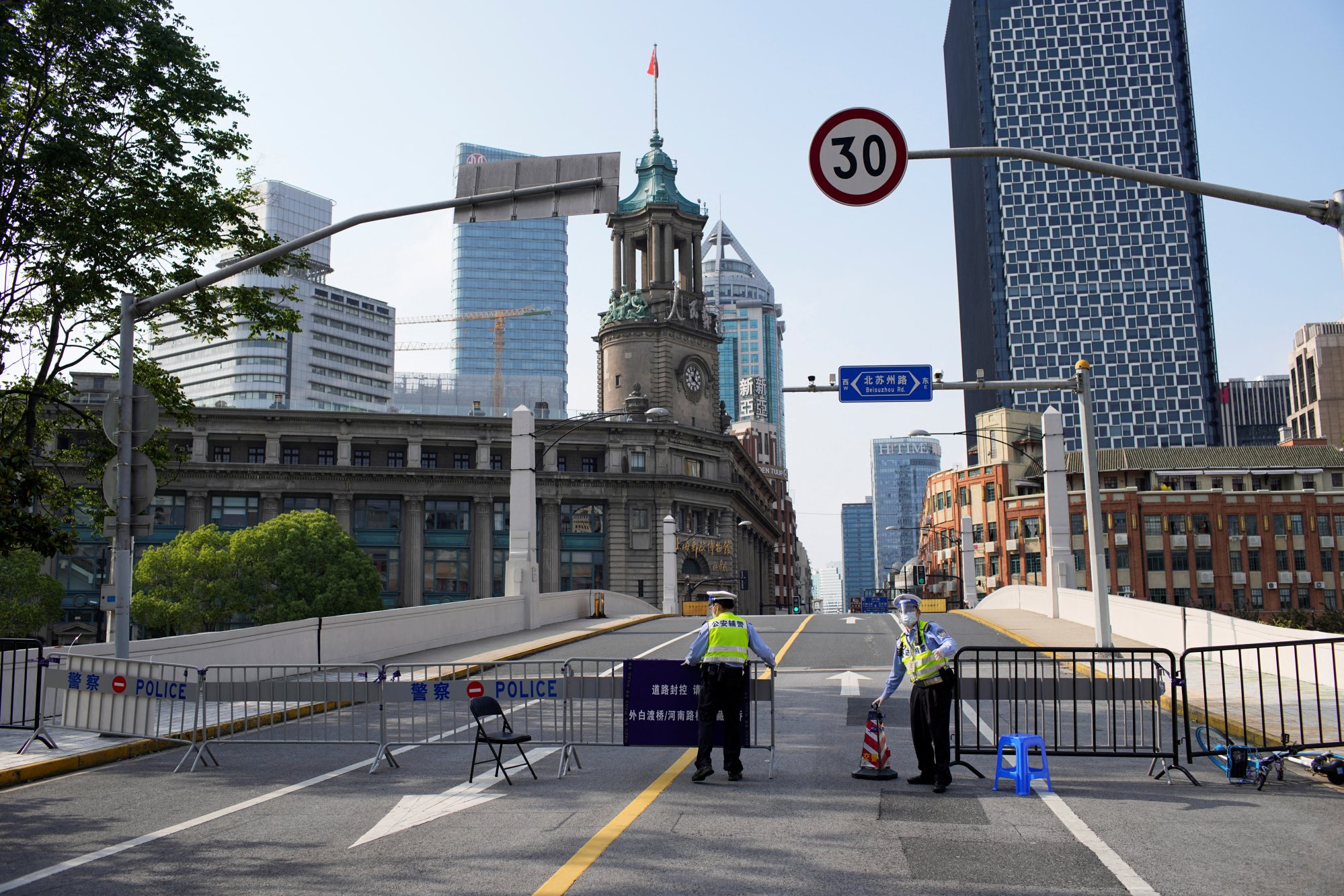 Nearly 93 per cent of Shanghai's population live in areas that have already been declared virus-free for at least 14 days, according to a tally released by local authorities. That translates to 23 million people in low-risk "precautionary zones" with the least restrictions, where residents are theoretically allowed to leave their compounds and walk about.
Some district authorities have
kept their stringent anti-pandemic curbs
, with community volunteers – fearful of punishments if residents return with infections after their walkabout – taking matters into their own hands and enforcing arbitrary curbs.
All 1 million residents of Jingan district have to undergo three rounds of nucleic acid tests starting on Thursday through May 30, according to announcements.
The over-the-top curbs prompted the state-owned newspaper Jiefang Daily to publish a commentary, urging local authorities to fully comply with the city's guide on easing the lockdown without implementing unnecessary virus control measures.
"The city government will definitely stick to the plan to end the lockdown, but local officials are set to keep strict antivirus measures for the coming weeks, while most companies still face hurdles in fully reopening their businesses," Li said.
Officials on Thursday also announced that some students will be allowed to return to schools in June as they prepare for exams. Schools have been closed since March 12, requiring students to shift to online learning, and most students will continue with online classes for now.
However, high school students in grades 11 and 12 will be allowed to return to campus from June 6, as will middle school students in grade nine on June 13, Yang Zhenfeng, deputy director of the Shanghai education commission, told a press briefing on Thursday.
"We will still give priority to safety of the students when they return to campuses," Yang said, adding that the students will be required to test for Covid-19 twice a day, using a rapid-antigen test in the morning and a nucleic-acid test in the evening.
On May 7, the education authorities announced that the annual college entrance examination, known as gaokao, would be postponed by a month to July 7 to 9, and entrance exams to high schools would also be delayed for a month to July 18 and 19.
In Pudong, east of the Huangpu River, which has been locked down since March 28, hundreds of residential compounds began allowing people to venture out on Thursday, in a fresh sign that further relaxations of pandemic curbs were being enforced in the mainland's most developed metropolis.
Officials at at least two state-owned companies said that they could travel between their offices and homes every day from June 1 without having to comply with closed-loop requirements.