Shanghai
Get more with myNEWS
A personalised news feed of stories that matter to you
Learn more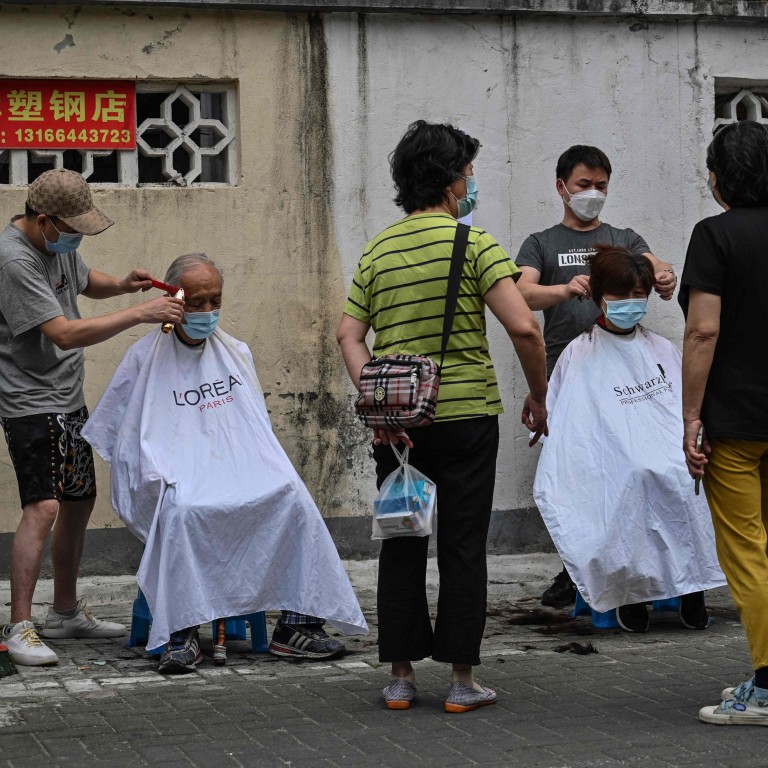 Coronavirus: Shanghai finds three community infections two days after lockdown, raising concerns of resurgence and U-turn
All 85 close contacts of the three Covid-19 carriers found in Huangpu, Baoshan and Xuhui districts have been quarantined, where 70 of them tested negative
Shanghai reported 16 new Covid-19 infections – including the seven community cases – on Friday, reversing the declining trend for the first time in 13 days
Shanghai spotted another three community infections, two days after it lifted a citywide lockdown, fuelling fears of a resurgence of the Covid-19 outbreak among the city's 25 million residents.
The local health authorities have stepped up tracking and tracing to cut transmission chains after 10 cases were spotted in communities over the past three days, Shanghai's health commissioner Wu Jinglei said during a press briefing on Friday evening.
"Facing a complicated situation, we will double down on efforts to reduce the number of new infections and prevent a resurgence of the outbreak from taking place," he said.
All 85 close contacts of the three Covid-19 carriers found in Huangpu, Baoshan and Xuhui districts have been put under quarantine, where 70 had tested negative for the Omicron variant of Covid-19, Wu said.
Three residential compounds where the infected residents lived have now been classified as "medium-risk" areas, requiring residents to be confined to their homes for 14 days.
The flare up of new cases underscores how challenging it is to combat the highly transmissible Omicron variant in one of China's largest population centres. Commuters, shoppers and jubilant revellers had filled Shanghai's streets for two days since local authorities formally ended a two-month long citywide lockdown on June 1.
Shanghai reported 16 new Covid-19 infections – including the seven community cases – on Friday, reversing the declining trend for the first time in 13 days. Symptomatic cases rose to eight, while no fatality was reported.
City authorities have sealed off seven residential compounds in five administrative regions since lockdowns officially ended on June 1, giving the city's 25 million residents a rude reminder that the outbreak had yet to be entirely contained.
"The battle against the Omicron is not over yet," said Meng Tianying, a senior ­executive at Shanghai-based ­consultancy Domo Medical. "Now the success [of keeping the virus at bay] hinges on the local government's swift tracking and tracing tactics."
Shanghai freed 90 per cent of the city's 25 million residents who live in "low-risk zones" – areas that had been infection-free for 14 days – to move around freely on Wednesday.
With the lifting of lockdowns, shoppers returned to the city's malls, forming long queues at designer brands such as Hermes and Dior in bouts of "revenge spending". As many as 800 shops across a dozen shopping centres owned by Hong Kong developers rolled out vouchers, discounts and free parking to attract customers.
The shoppers at the IFC, Iapm and ITC shopping centres on the first three days of June approached 70 per cent of pre-lockdown levels, according to Sun Hung Kai Properties (SHKP), the owner of all three malls.
"As there is no easing on dine-in yet and cinemas remain closed, we expect these number will further increase when the epidemic restriction is eased," SHKP said in a statement to the Post.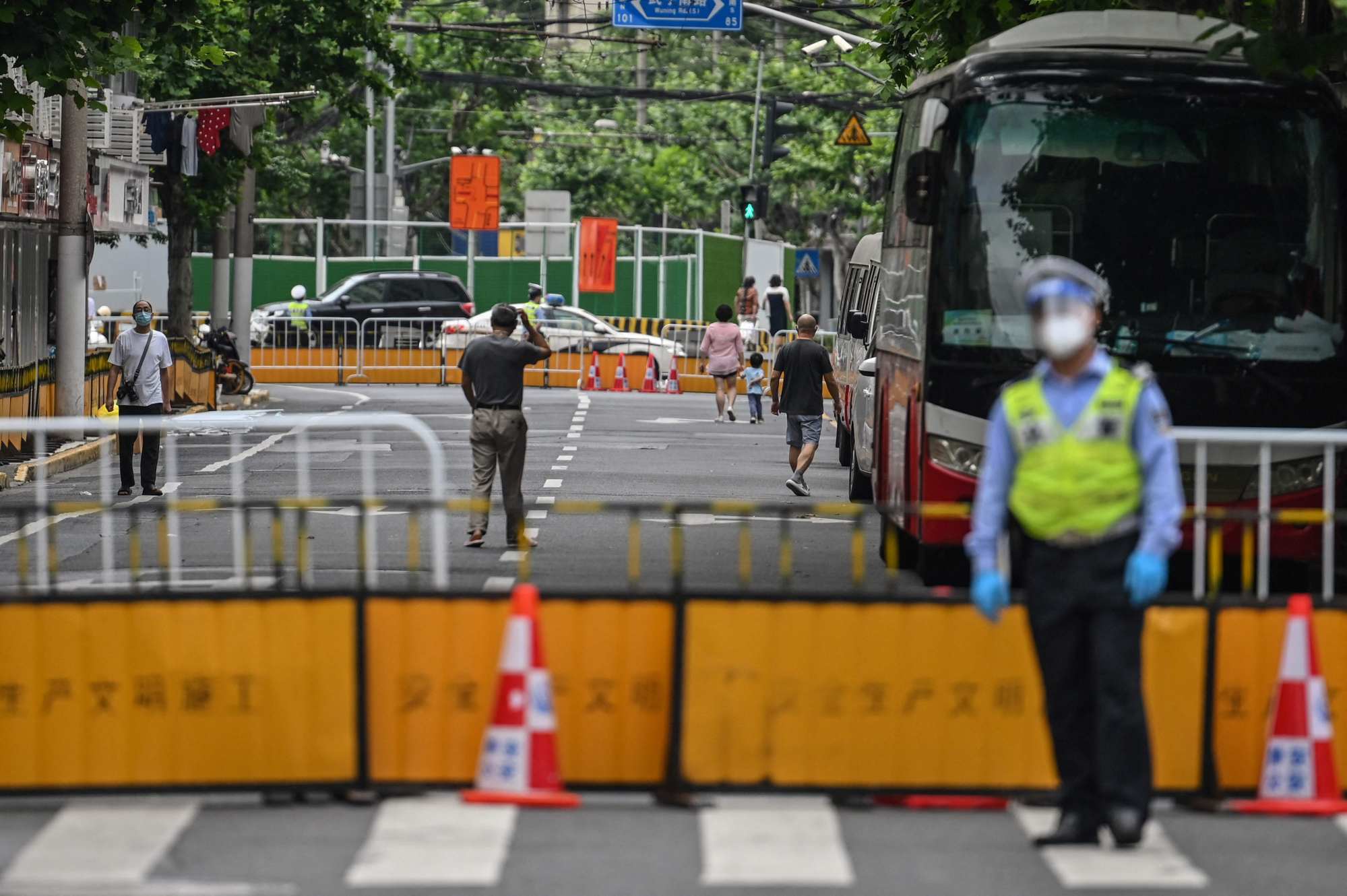 At night, crowds thronged the city's pubs, restaurant and night spots to catch up. The crowding raised concerns among health authorities, as they gird for the inevitable resurgence of Covid-19 from the widespread mingling of people.
Local residents should avoid crowding, particularly during family gatherings on the Duanwu festival, otherwise known as the Dragon Boat Festival, because there are still risks of a resurgence of the outbreak, Wu said. Duanwu falls on June 3 this year.
City officials aim to return life and work in China's commercial hub to normality at the end of the month in what they describe as a "gradual" and "phased" process.
Local authorities have installed 15,000 mobile testing booths across all 16 districts in Shanghai, requiring community administrators and subdistricts to enforce frequent tests for Covid-19.
Authorities also tightened the enforcement of tests. On Thursday, Shanghai police said a company executive was detained for hiding an infected employee to dodge tracing by health authorities.
Fearing that the infected employee could affect the company's operations, an executive surnamed Zhang allegedly hid the employee under the ramp of an elevated road, the Shanghai Public Security Bureau said in a statement.