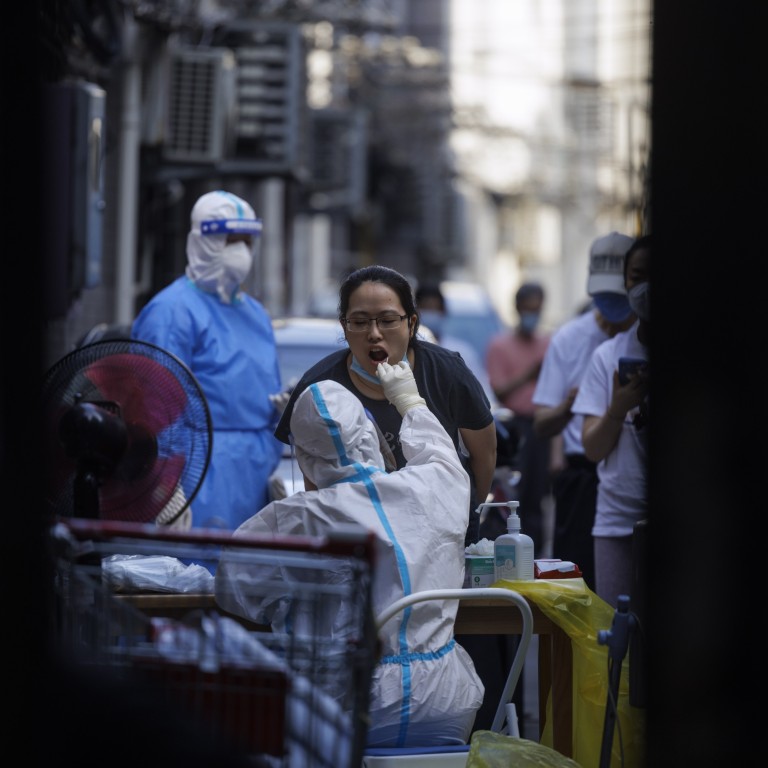 Shanghai reopening: 3 new community infections found as city officials warn residents of risk of Omicron resurgence
Total community infections since Shanghai formally relaxed a citywide lockdown on June 1 rose to 13, six being from the Dragon Boat Festival
City officials aim to return life and work to normal by the end of the month, in what they describe as a 'gradual' and 'phased' process
Shanghai detected another three community infections as local health authorities issued a warning to the city's 25 million residents that a resurgence of the Covid-19 Omicron variant could upend livelihoods and disrupt business again after a two-month lockdown was lifted on June 1.
The city's health commissioner Wu Jinglei told a press briefing on Sunday night that scattered cases in the mainland's commercial capital could spread quickly if immediate actions were not taken to cut the transmission chains.
"The community infections we spotted in the recent days were scattered across the city, likely to trigger a resurgence of the outbreak," he said. "We must be highly alert to [virus transmission] risk."
Total community infections since Shanghai formally relaxed a citywide lockdown on June 1 rose to 13, six of which were identified during the Dragon Boat Festival from Friday to Sunday.
A total of 22 new cases were discovered in quarantine areas on Saturday, 57.1 per cent higher than a day earlier, local health authorities said in a statement on Sunday morning.
Wu said that all 176 close contacts of the three Covid-19 carriers found in the city's northern Hongkou and Baoshan districts had been put under quarantine, where 106 had tested negative for the virus.
Two residential compounds in Hongkou and one in Baoshan, where the infected residents lived, have been classified as "medium-risk" areas, requiring residents to be confined to their homes for 14 days.
"The virus control measures must be carried out at a pace quicker than the spread of the disease to keep the virus at bay," Wu said. "Due diligence must be exercised to minimise Covid-19's impact on the local economy."
The citywide lockdown that started April 1 wreaked havoc on the mainland Chinese economy, straining supply chains from Europe to Japan, and driving thousands of the city's businesses to the brink of collapse.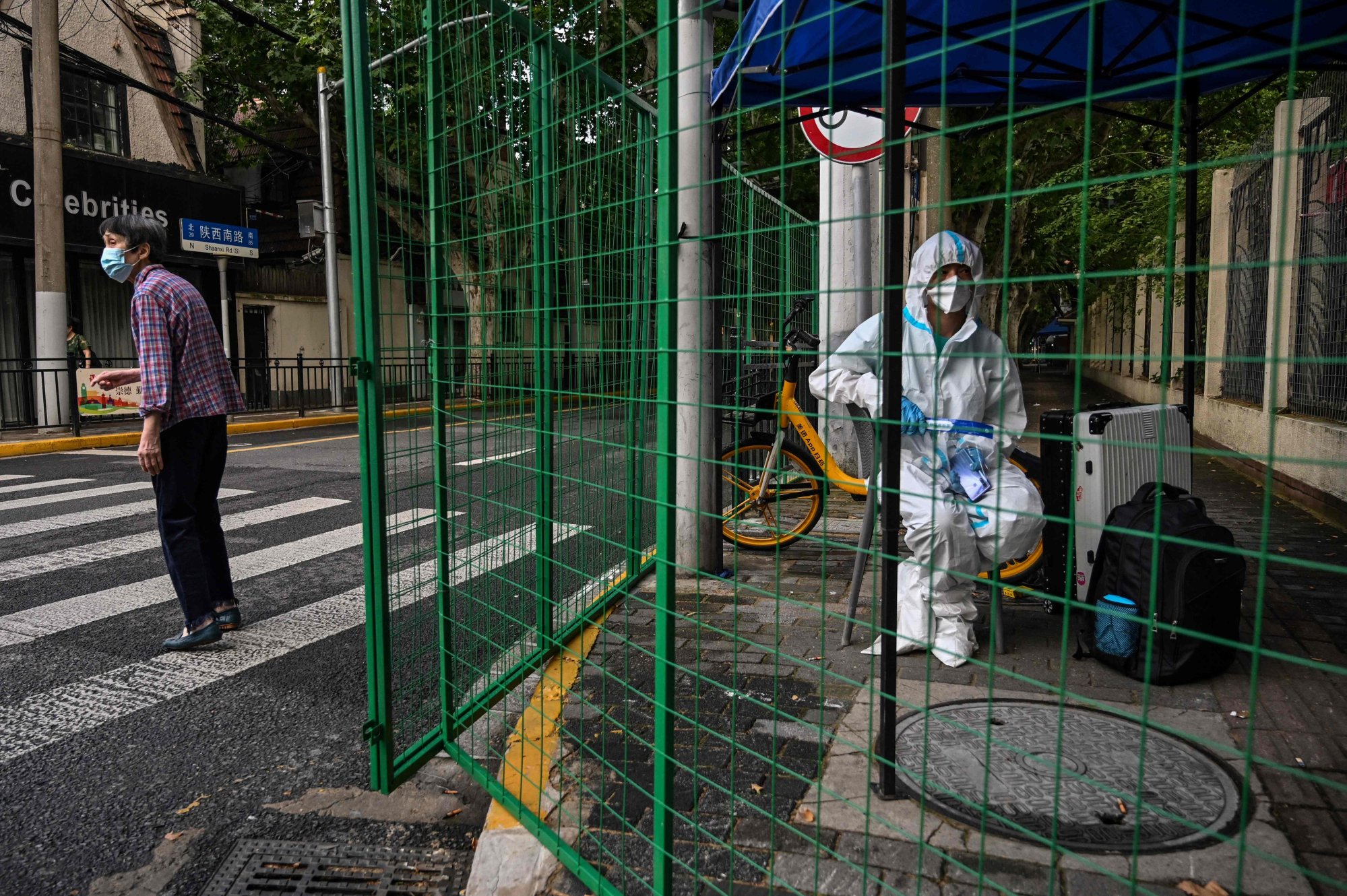 Shanghai, the gateway for foreign businesses and capital to enter the mainland, is of vital importance to the world's second-largest economy. The two-month shutdown slowed down cross-border flows of passengers, cargo and funds.
"Shanghai cannot afford a second round of citywide lockdown since thousands of local companies have already been hard hit [by the outbreak] and could slash jobs to avoid big losses," said Ding Haifeng, a consultant at Shanghai-based financial advisory firm Integrity. "City officials will try their best to put the pandemic under full control over the next two weeks."
City officials aim to return life and work to normal by the end of the month, in what they describe as a "gradual" and "phased" process.
On Wednesday, Shanghai allowed 90 per cent of residents in "low-risk zones" – areas that had been infection-free for 14 days – to move around freely.
With the lifting of the lockdown, shoppers returned to the city's malls, forming long queues at designer brands such as Hermes and Dior, in bouts of "revenge spending".
But local health authorities spotted seven cases in communities on June 2, just one day after reopening what is considered one of the most congested cities on the planet.