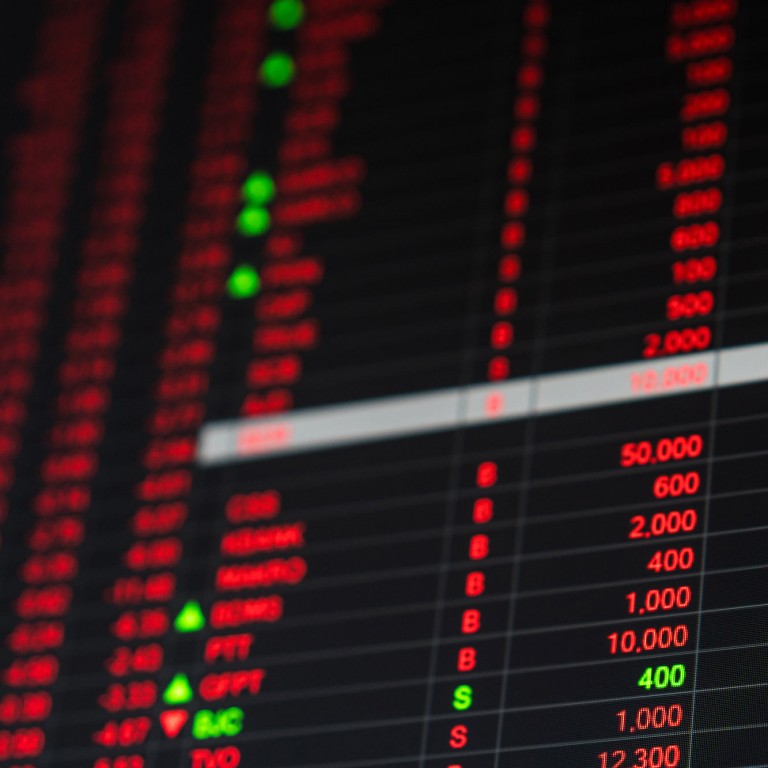 Hong Kong stocks slip from two-month high as Covid-19 cases rebound while Chinese tech firms surrender gains
Stocks ended lower as officials took a cautious with new Covid-19 cases in Shanghai and Hong Kong
A rally in tech stocks fizzled out even as concerns about policy backlash waned following a late Monday speculation on Didi Global probe
Hong Kong
stocks
retreated from a two-month high as retailers pared recent gains amid a rebound in Covid-19 cases in the city and in Shanghai. Tech stocks were mixed as a rally, built on policy speculation, stalled.
The Hang Seng Index fell 0.6 per cent to 21,531.67 at the close of Tuesday trading. The Tech Index was little changed, surrendering an earlier 1.5 per cent amid speculation on sector crackdown. The Shanghai Composite Index rose 0.2 per cent.
Anta Sports lost 1.5 per cent to HK$90.90 and water-bottling group Nongfu Spring slumped 2.4 per cent to HK$42.84, while Sunny Optical slid 5.1 per cent to HK$120.10. Gains in Alibaba Group and JD.com overshadowed volatile swings in other tech peers.
"The bottom [in Chinese stocks] is basically clear and there is no need for pessimism in strategy," analysts at Guosheng Securities wrote in a report. Still, the rebound might not happen "in a hurry."
Shanghai
found 10 new infections, officials said on Tuesday, bringing the total to 98 since the city began a gradual reopening on June 1 after two months of lockdown. Local government officials are cautious of a resurgence, requiring large manufacturers to keep operating in "safe bubbles."
Traders remained wary amid media speculation late Monday that China was finishing a cybersecurity probe into ride-hailing group Didi Global, which helped fan an overnight rally in US-listed Chinese technology stocks.
The tech crackdown over the past year has created confusion and uncertainty, exposing tech companies to unquantifiable risk, one of the reasons that prompted analysts at JPMorgan Chase to describe the
m as "uninvestable" be
fore the market plunged in mid-March. Vice premier Liu He has since pledged to assure investors of policy uniformity among state agencies to help restore market confidence.
Major equity markets in Asia-Pacific were also mixed in early trading. The benchmark in Australia slipped 1.6 per cent after the central bank raised its cash rate by 50 basis points, the biggest hike in 22 years. Gauges in Japan advanced 0.4 per cent, while South Korea's market slipped by 1.7 per cent.