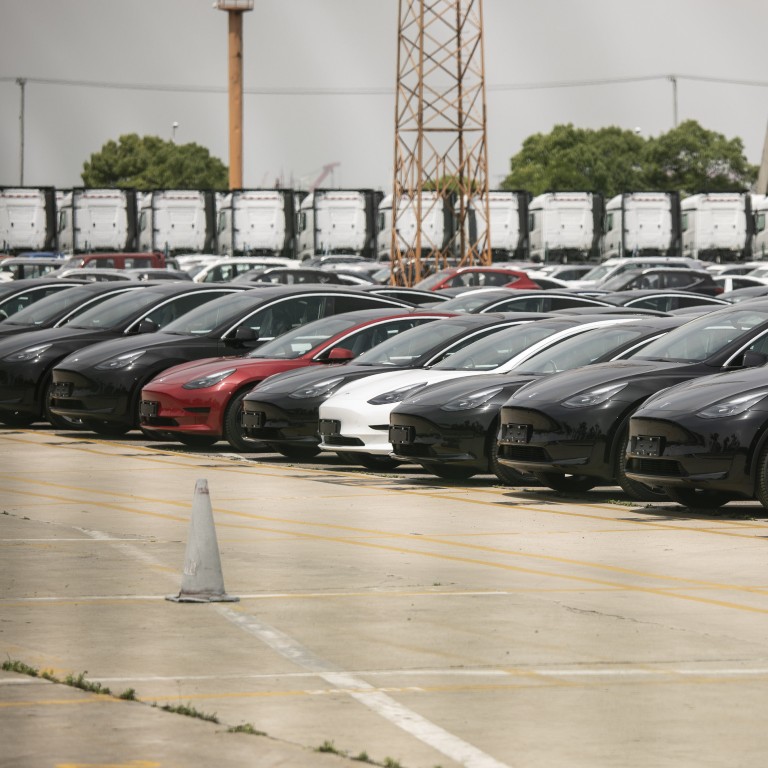 Shanghai reopening: Tesla's Gigafactory 3 to exit 'closed loop' on June 11 as Covid-19 fears ease
Thousands of Tesla employees can resume commuting between their homes and the plant from Saturday
The carmaker's workers have been in a bubble since April 19, moving between the plant and their dormitories after production resumed following a three-week halt
Tesla
plans to exit the so-called "closed loop" system at its
Shanghai
factory on Saturday after nearly eight weeks, said two executives with the electric carmaker's suppliers.
Exiting the
closed loop
will allow thousands of employees to freely commute between their homes and work, who had been confined to working and living in the plant since April 19 as the city battled to contain its worst-ever Covid-19 outbreak.
As production at the Gigafactory 3, or Giga Shanghai, fully returns to normal, the bellwether of China's electric vehicle (EV) sector is set to start work on doubling capacity in the world's largest automotive market.
Tesla said last month that it had identified land for the new assembly line, with construction likely to begin after the lockdown. It also said it could add more shifts at its existing plant to make up for lost production.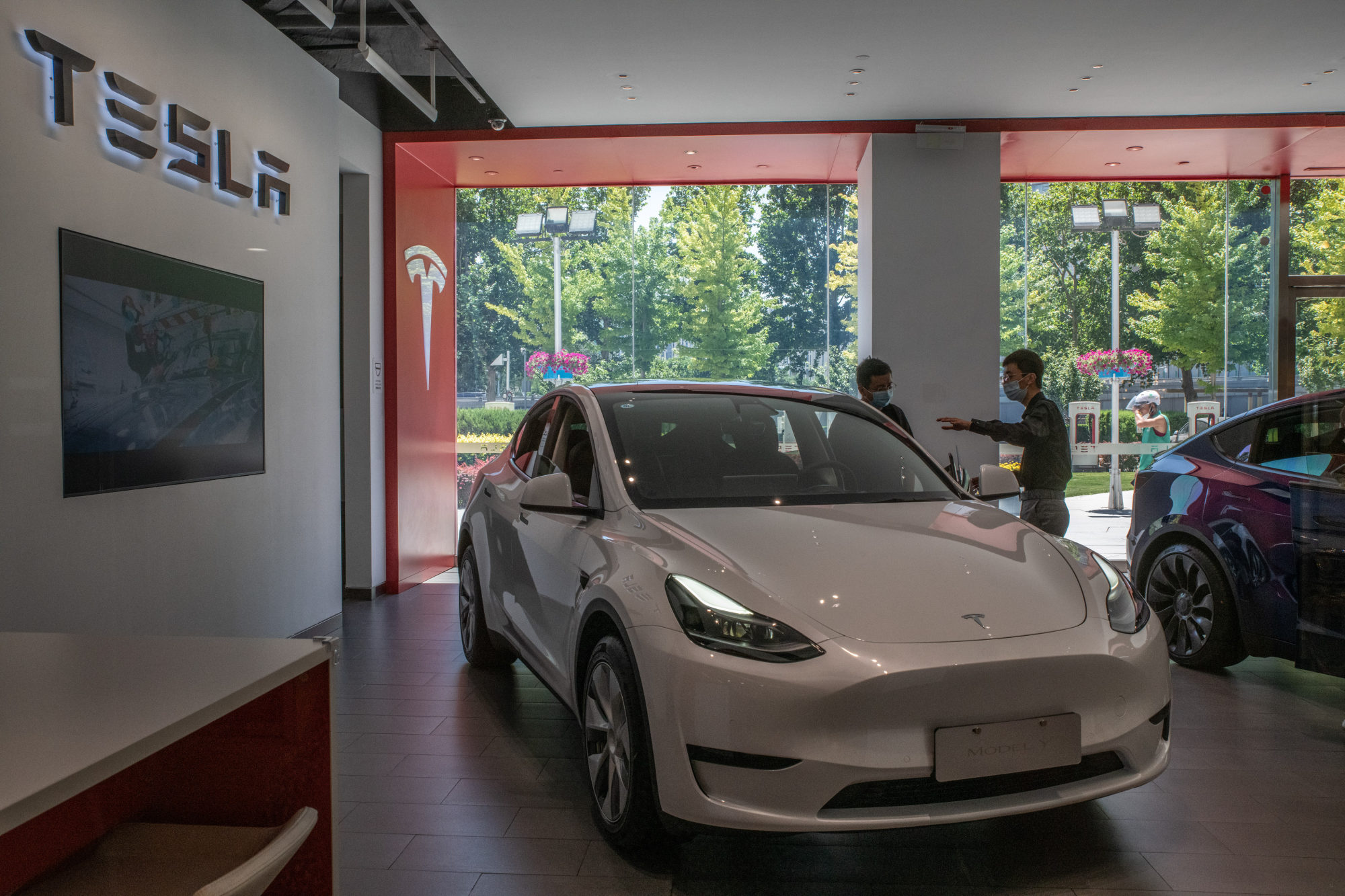 Tesla did not comment on Wednesday.
"All automotive industry officials knew that the [closed loop] system could not last for long because it does harm to workers' health and causes lots of trouble in communication and logistics," said David Zhang, a researcher at the North China University of Technology. "It could only be used as a temporary solution."
Thousands of Tesla employees entered the closed loop bubble on April 19 that restricted their movements to the assembly line and the dormitories nearby following a three-week production halt amid a citywide lockdown caused by a flare-up in the coronavirus pandemic.
The factory was able to churn out 2,600 Model 3 and Model Y vehicles a day in late May, on par with the level before it idled assembly on March 28.
"The closed loop system had to be terminated as soon as possible," said Peter Chen, an engineer with car-parts maker ZF TRW in Shanghai, who worked from home during the city's lockdown but continued to oversee design and manufacturing work. "Employees working in the bubble felt frustrated and distressed."
About 250 Shanghai-based carmakers and automotive supply chain firms were among the first batch of the 666 companies on the "white list" allowed by the local government to restart operations in closed loops – workers essentially sleeping on-site or near the factories to avoid contact with outsiders.
Tan Renke, administration manager at Songz Automobile Air Conditioning, said the government's approval to resume production helped partially as only half of its capacity was utilised due to logistics issues.
"Supply chain bottlenecks prevented us from churning out enough air conditioning units for the car assemblers," said the manager who has been working in the closed loop. "The inventory of components and materials had been almost used up by late April."
The supplier to Chinese EV start-up Nio had initially deployed more than 200 workers to the closed loop system at its factory in Shanghai's southwestern district of Minhang.
It was only this week that Songz could call back nearly all of its 1,100 employees to return to its Minhang plant. The workers are still required to provide negative nucleic acid test results within 72 hours of entering the plant.
"To comply with the requirement, the company has to organise at least two mass testing per week even though it is time consuming and affects production," Tan said. "We hope the entire automotive industry can fully recover soon."
Shanghai went into a citywide lockdown on April 1 and formally relaxed the draconian pandemic curbs from June 1 as city officials aimed to return business and life to normality by the end of this month.
The car industry is one of the backbone sectors of the mainland's commercial hub, also known as the country's "Motown".
Last month, Tesla said that the addition of a second assembly line near Giga Shanghai will increase its annual capacity by 450,000 units. Its existing plant has an annual capacity of about 500,000 units.
The Shanghai Gigafactory, dubbed as Tesla's global export hub, shipped more than 163,000 vehicles to major markets like Japan and Germany in 2021, accounting for a third of its total output of 484,130 units.
Chinese Vice-Commerce Minister Wang Shouwen told a press briefing on Wednesday that Beijing will roll out incentives to encourage exports of domestic-made EVs, but he did not elaborate.