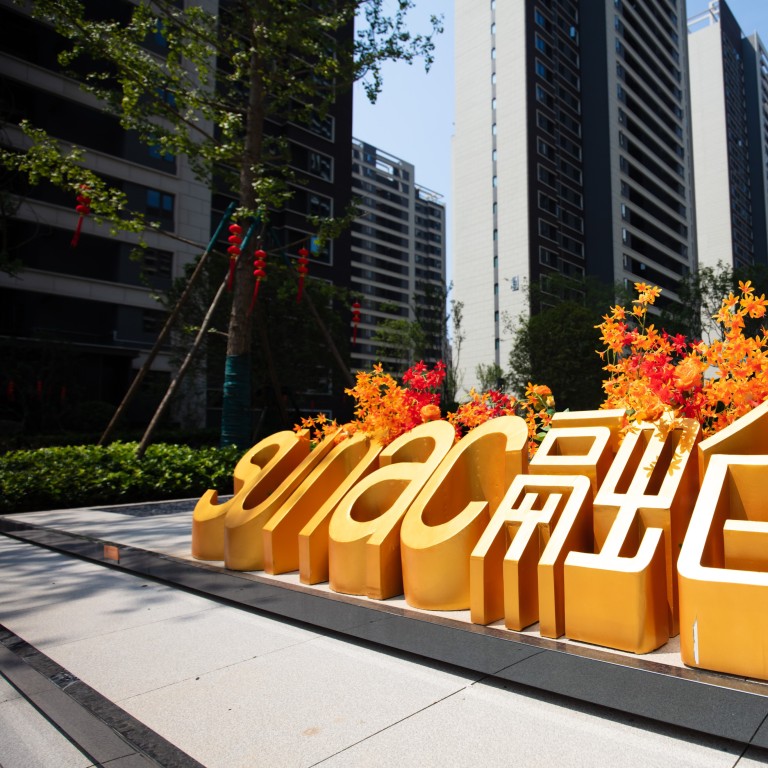 Sunac, China's fourth-largest developer by sales, to delay payment of US$345 million onshore bond due on Monday, sources say
It wants to repay the principal in four instalments over the next two years, sources say
Sunac sold only 12.85 billion yuan worth of homes in May, a 82 per cent drop compared with a year ago and a 6 per cent drop since April
Heavily-indebted Chinese property developer Sunac China hopes to extend the deadline of an onshore bond maturing soon.
China's fourth-largest developer by sales, Sunac plans to meet creditors this week and propose a delay in the payment of a 2.3 billion yuan (USS$345 million) bond due on next Monday, sources said late on Wednesday.
It wants to repay the principal in four instalments over the next two years, they added. It will repay 10 per cent, 15 per cent, 20 per cent and 55 per cent of the principal of the yuan-denominated bond every six months through June 13, 2024.
As far as interest is concerned, the firm chaired by Chinese property mogul Sun Hongbin will offer to pay only the interest on maturity on June 13. The interest, at an unchanged 7 per cent coupon rate, will be delivered semi-annually over the two years as well.
China's "three red lines", measures put in place since August 2020 to control systemic risk posed by weak property developers, have sent the industry into a slump not seen since the 2015 stock market crash.
As a result, more developers are joining China Evergrande Group and Kaisa Group Holdings on a list of firms failing to repay debt. Jinke Property Group
extended the payment deadline
of its 1.24 billion yuan onshore bond on May 30 and averted a default, while Shanghai government-backed property company Greenland Holdings has also sought to extend a bond by a year this month.
In recent months, China's central government has rolled out a number of policies to buoy the sector, while more than 100 municipal governments have eased restrictions on property sales and purchases, lowering the down payment ratio and increasing the quota of loans for home purchases.
However, market observers are not expecting a sharp recovery in the bruised property sector in China any time soon.
"These measures will support property demand and help narrow the nationwide sales decline … Nevertheless, it is likely to take time for these policies to take effect," said Moody's analyst Daniel Zhou.
One of the country's top developers, with a strong presence in major cities such as Beijing, Shanghai and Shenzhen, Sunac sold only 12.85 billion yuan worth of homes in May. This represents a 82 per cent drop compared with a year ago and a 6 per cent drop compared with the 13.6 billion yuan worth of homes sold in April.
Trading in the
company's shares
has been suspended since April 1, after Sunac did not deliver its annual results before March 31, as required by the Hong Kong exchange.