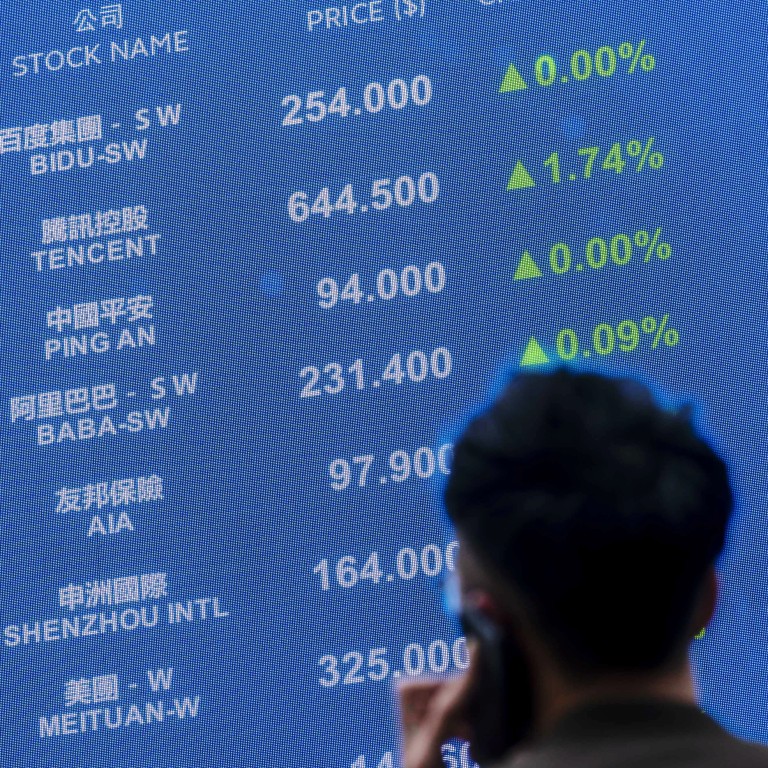 Hang Seng Index: winning admirers and detractors alike as Corporate China holds sway over benchmark, returns
Once anchored by colonial-era stalwarts like China Light & Power, TVB and Swire, the city's benchmark is now dominated by mainland Chinese tech champions
Global money managers overseeing 112 exchange-traded funds with more than US$50 billion of assets are using its menu of indices as benchmarks
Before the 1997 handover, the index was anchored by the city's colonial-era household favourites like broadcaster TVB and flag-carrier Cathay Pacific Airways. Even SCMP Holdings, the publisher of this newspaper whose history dates back to 1903, was a cherished index constituent.
Today, China's new economy leaders, from Alibaba Group Holding to Meituan, and state-controlled industry giants like oil producer CNOOC and China Mobile, are the dominant force among the index's 69 constituents, claiming about two-thirds of the weighting.
While making up only 53 per cent of the number of listed companies, Corporate China made up 78 per cent of the HK$37.9 trillion (US$4.8 billion) of market capitalisation at the end of May. For every HK$1 of daily stock transactions in the city, 87 cents involve mainland Chinese stocks.
Since 1997, the number of indices has increased from a handful to more than 1,400, she added in an email comment. Asset managers overseeing some 112 exchange-traded funds with US$50.5 billion of assets have been licensed to use its benchmarks as of May-end, Mo added.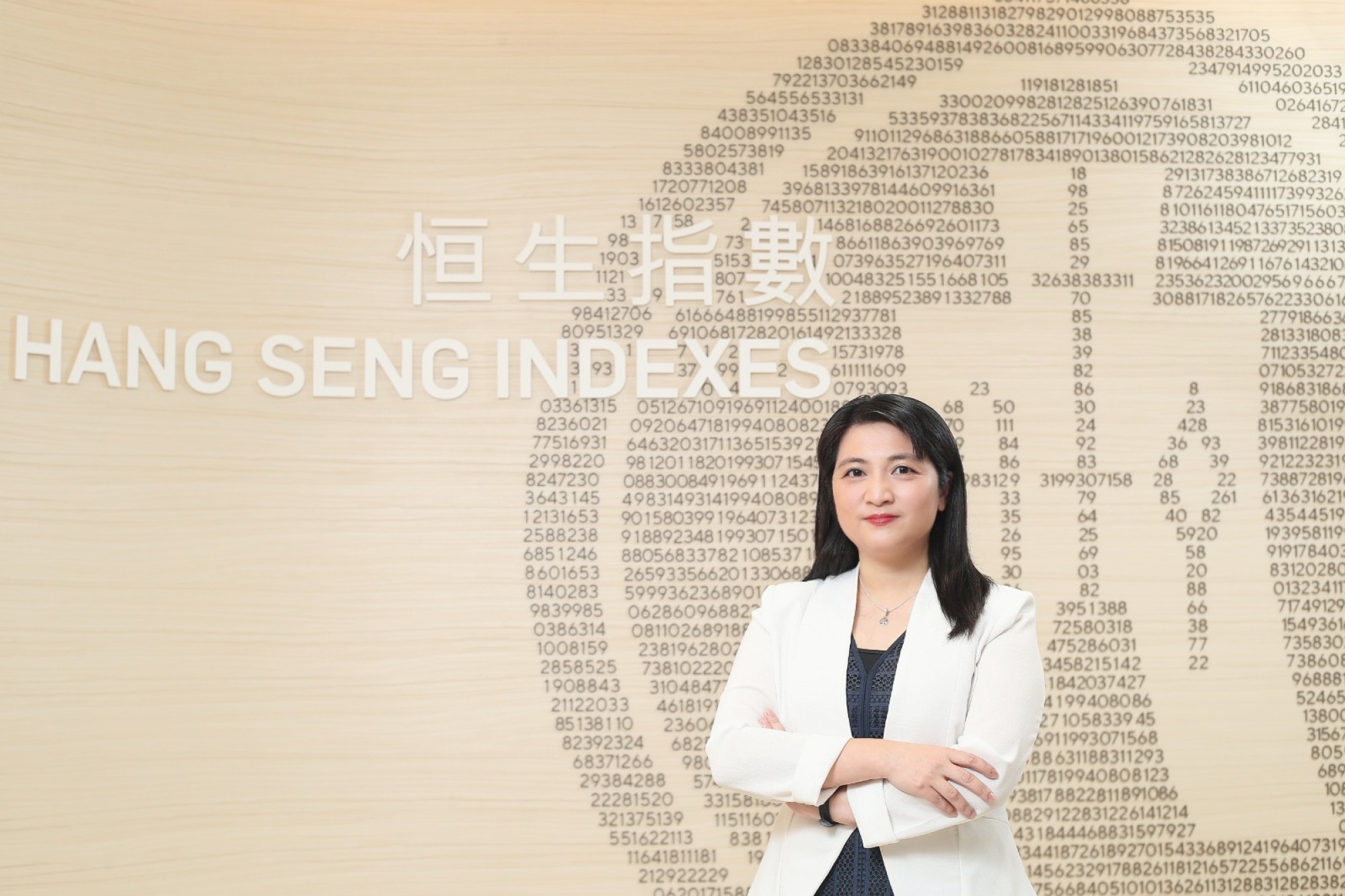 Backed by the emergence of world-beating banks, e-commerce groups and exporters, Hong Kong has entrenched itself as the top venue for stock listings seven times in the past 13 years. Its proximity and connection to China is a magnet for global investors seeking outsize returns from the vast consumer market.
China's influence over the Hong Kong market has been particularly conspicuous since November 2014, after the start of the Stock Connect scheme. The trading link with mainland bourses facilitated an influx of capital, first from Shanghai and later from Shenzhen in December 2016.
"That is a result of China's rapid economic growth and more listings of Chinese companies and those trading in the US," said Cliff Zhao, a strategist in Hong Kong at CCB International, a unit of China Construction Bank. "The purpose of the Hang Seng Index is mainly to objectively reflect the diversity and latest trends in the Hong Kong market."
The Hang Seng Index was launched in 1969, initially with 33 members. The compiler added so-called H shares, or Chinese mainland companies trading in Hong Kong, in 2007. The 69 index members today cover about 60 per cent of the market capitalisation, a more than five-fold expansion over the past 15 years.
Seven of the top 10 heavyweights are mainland companies, while the city is represented by only Hong Kong Exchanges and Clearing, the bourse operator. The other two are HSBC Holdings and AIA Group.
There is also a far-reaching impact on industry representation in the Hang Seng Index. Chinese technology companies have become the leading group, usurping the financial services group, the pillar of Hong Kong's economy.
This may be too much for its own good. China's sway on the city's market has won admirers and detractors alike. Reduced to "China's offshore financial market," Hong Kong's ambitions of becoming a global financial hub that truly rivals New York and London have suffered.
To some extent, the pain has already been felt. Local stocks have missed out on a global rally over the past two years, roiled by market-unfriendly events from the US-China trade war, China-imposed national security law in the city, delisting pressure on US-listed Chinese companies, and China's zero-Covid policy.
Meanwhile, Hong Kong's approach on testing and quarantining, a copy of Beijing's stringent measures, has largely isolated the city from the rest of the world, deterring travellers and slowing business activities that will eventually chip away at its competitiveness. The city's economy contracted 4 per cent in the first quarter.
The Hang Seng Index has retreated so far in 2022, sliding about 10 per cent to add to two consecutive years of annual losses.
Still, the benchmark is regarded as "the most representative benchmark" of the Hong Kong stock market, Gary Chiu, head of index strategic research at Hang Seng Indexes Co. It is being enhanced to provide "a balanced representation" of the market and the local economy, he added.
A restructuring of the benchmark index has been put in place as the index compiler looks to expand its constituents, first to 80 and later to 100 without a defined time frame. It also seeks to provide greater diversity to its industry representation, according to Chiu.
"The Hang Seng Index constituents will be selected from seven industry groups," Chiu said. "The target is to achieve a market capitalisation coverage of not less than 50 per cent for each industry group" with 20 to 25 constituents classified as Hong Kong companies to give it a local flavour, he added.
The Hang Seng Index is not meant to be a regional or a global index, said Bruce Pang, a former strategist at China Renaissance Securities in Hong Kong. Being China-dominant is simply a big picture of the Hong Kong market now, he added.
"Representation will continue to be a crucial factor in the review of the Hang Seng Index," said Pang, who left China Renaissance this week to take up a new opportunity elsewhere.
For the Hang Seng Index to be embraced by more global investors, the key is to have a healthy and thriving capital market that can better play its role as an international financial centre, according to Zhao at CCB International.
"On the index level, there is a need to roll out a wider range of index-linked products, strengthen the communication with the market and keep the index's diversity," he said.
Additional reporting by Enoch Yiu