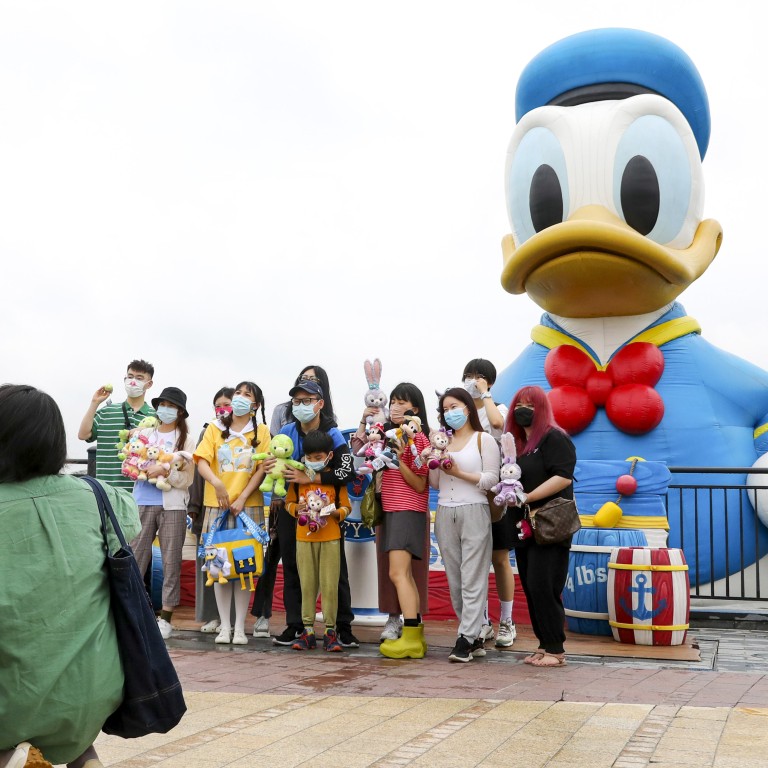 Shanghai reopening: Disneyland ready for visitors once more as theme park awaits green light after Covid-19 lockdown
A partial reopening of Shanghai Disney Resort attracted hundreds of local visitors on Thursday as it celebrated its sixth anniversary
Sources said the US$5.5 billion Disneyland looks likely to get the nod from the authorities in the next couple of weeks
Shanghai Disneyland
is ready to receive visitors as it awaits the nod from local authorities to restart attractions such as the Pirates of the Caribbean Battle for the Sunken Treasure and Peter Pan's Flight, according to government and company sources with knowledge of the matter.
The theme park, one of the world's largest, has already called back a proportion of staff to get ready to reopen after shutting the gates for almost three months owing to
Shanghai's Covid-19 pandemic curbs
.
A partial reopening of Shanghai Disney Resort, which comprises Disneyland, Disneytown, two themed hotels, Wishing Star Park and the Blue Sky Boulevard, attracted hundreds of local visitors on Thursday as it celebrated its sixth anniversary.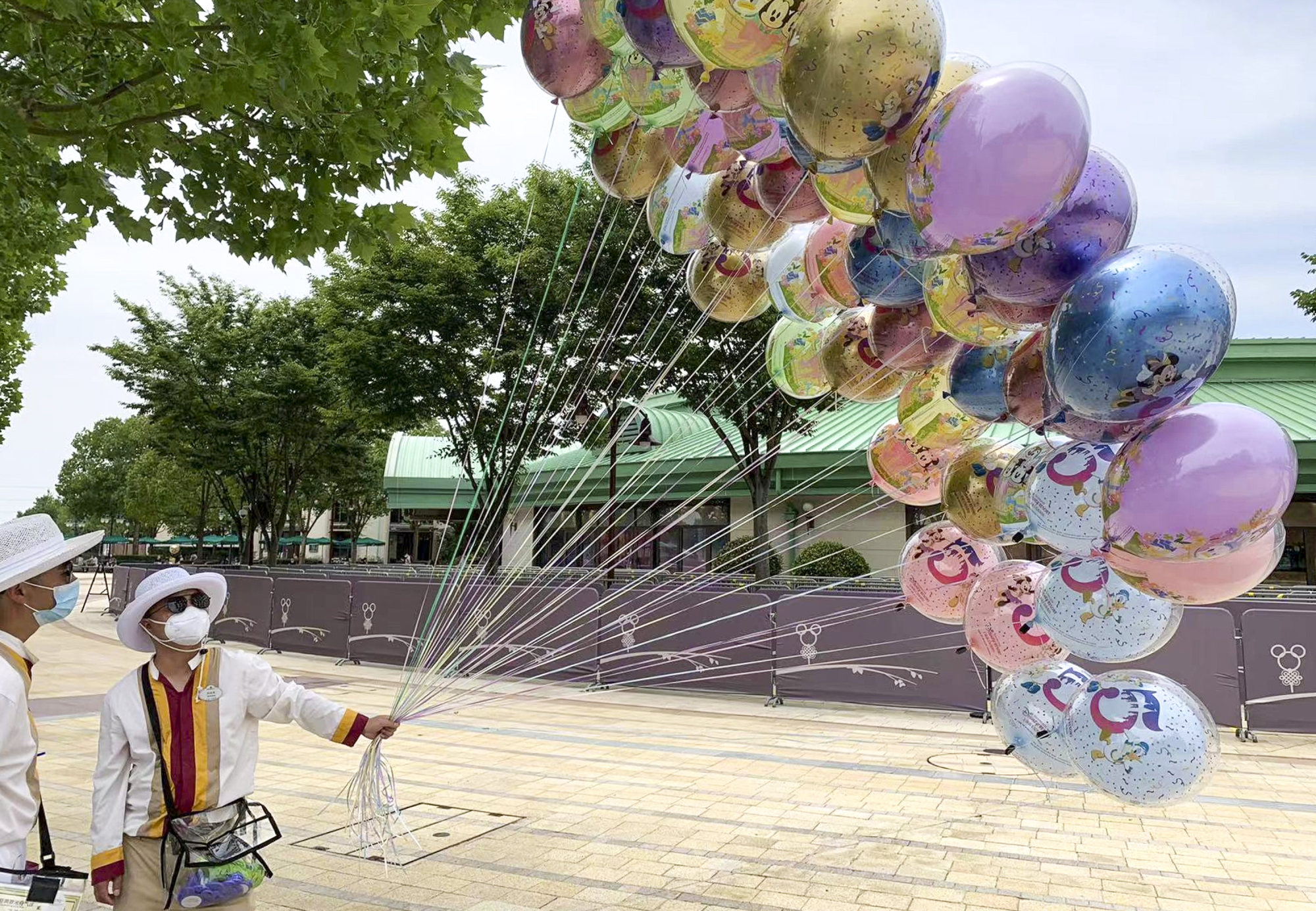 Shoppers visited stores in Disneytown while other visitors snapped photos with an 11-meter tall, floating Donald Duck on the Wishing Star Lake.
"No other tourist destinations can beat Disneyland in marking the rebirth of the city," said Pinky Yu, a local college student who bought several items at the World of Disney Store. "We believe a [full] reopening of the theme park is around the corner."
She may well get her wish.
"We will continue to implement a phased reopening of Shanghai Disney Resort and look forward to sharing more good news in the future," a spokesperson said in a statement to the Post on Thursday.
Sources said the Shanghai municipal government had yet to make a final decision on when to reopen the US$5.5 billion Disneyland, but it is quite likely the theme park will get the green light in the next couple of weeks.
Shanghai formally ended a two-month citywide lockdown on June 1 and announced it would implement a "phased plan" to gradually
return to full normality
in late June.
Shanghai Disney Resort was temporarily closed on March 21 because of the flare-up in coronavirus cases in Shanghai.
Last week, the resort reopened Wishing Star Park, World of Disney and Blue Sky Boulevard with limited capacity and a string of
virus prevention measures
such as presentation of negative Covid-19 test results and temperature checks.
On Thursday, Shanghai Disneyland Hotel and Disneytown began taking visitors, a fresh sign that a full reopening is drawing near.
A total of 47 community infections were found across the city of 25 million residents in the two weeks from June 1, but no cases in communities were reported on Thursday.
Shanghai Disneyland is able to serve a maximum 80,000 visitors a day, and it is certain that local authorities will require it to operate with limited capacity and reduced hours after reopening.
Though online pictures showed the park was overgrown with grass during lockdown, gardeners and cleaners at the resort said preparatory work had been thoroughly carried out ahead of an official reopening.
This is Shanghai Disney Resort's second extended closure. It was shut for four months from January to May in 2020, when the Covid-19 outbreak was first reported in Wuhan, in China's central Hubei province.
A Disney employee surnamed Shi told the Post that staff were eagerly awaiting an announcement about the reopening.
"We are ready," she said. "When Disneyland is back, crowds and fanfare will return."