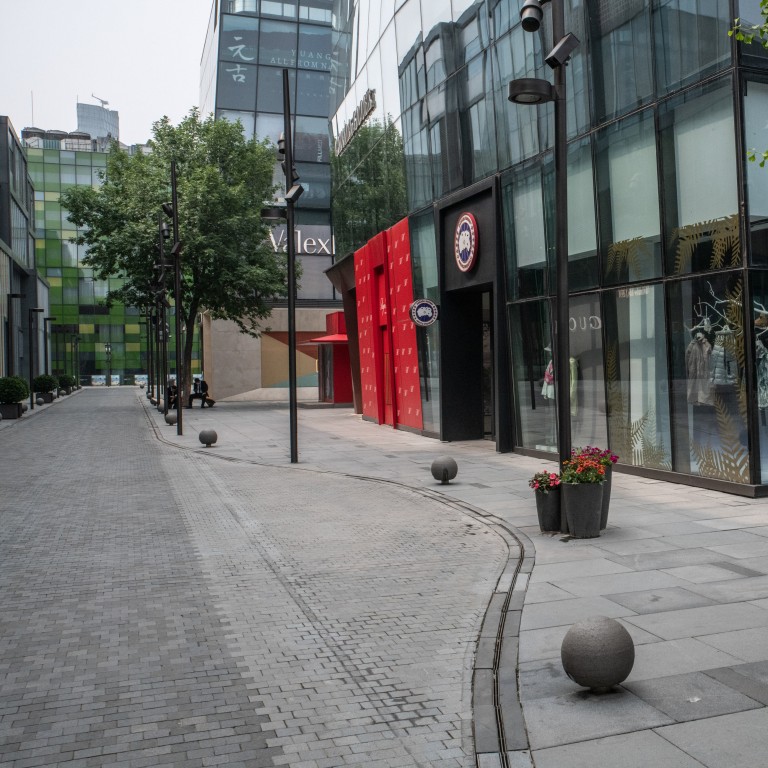 Chinese consumers exhibit more caution and price sensitivity as zero-Covid strategy fans jobs and income uncertainty: survey
Report from Bain & Co and Kantar Worldpanel finds that Chinese consumers are now more prone to bargain-hunting amid uncertainties
The survey findings come after sales growth in China hit an all-time low during this year's June 18 shopping festival
Chinese consumers are becoming more cautious and price sensitive as the country's zero-Covid strategy and gloomy economic outlook exacerbate concerns over job prospects and income.
Panic buying between March and April when residential compounds in major cities like Shanghai and Beijing were sealed off to guard against the Omicron variant of Covid-19 failed to drive up prices of fast-moving consumer goods (FMCG), according to a joint survey by global consultancy Bain & Co and market research firm Kantar Worldpanel.
"Chinese consumers are showing us new ways of thinking in a volatile environment, as they return to shopping with different behaviours, and brands should take notice of [this]," said Bruno Lannes, a partner at Bain. "Brands must work even harder to connect with their consumers."
Sales volume of FMCG, which includes packaged foods, beverages, skincare products, shampoos and over-the-counter drugs, grew 5.6 per cent year on year in the four weeks ending April 22, the survey showed. But average selling prices dropped 5.7 per cent, indicating enhanced price sensitivity among consumers, said Jason Yu, general manager of Kantar Worldpanel China.
"The zero-Covid policy has had a huge psychological impact on consumers," he said. "They are [now] prone to bargain-hunting amid uncertainties about their job security and wage income."
Beijing's zero-Covid policy, which involves stamping out infections with strict mitigation measures, has seen millions of residents stock up on food and home care products in larger pack sizes and spend less on higher-priced products, such as skincare and make-up, Bain and Kantar said in the China Shopper Report, which was published on Tuesday.
Their findings come after sales growth in China hit an all-time low during this year's June 18 shopping festival, one of the largest sales events in the country and initiated by e-commerce giant JD.com in 2004.
JD.com reported GMV (gross merchandise volume) of 379.3 billion yuan (US$56.7 billion) for the online shopping extravaganza this year, up 10.3 per cent from a year ago but down from year-on-year growth of 27.7 per cent in 2021.
In May, retail sales across the mainland dropped 6.7 per cent on year, following a decline of 11.1 per cent in April, according to official data. In 2021, FMCG sales value increased by 3.1 per cent from a year earlier, the China Shopper Report said, which lagged the country's gross domestic product growth of 8.1 per cent.
The report also found that e-commerce was the only channel to maintain solid growth in 2021, although that growth slowed to 15 per cent from about 30 per cent in previous years.
The European Union Chamber of Commerce in China said on Monday after concluding a business confidence survey that the country's Covid-19 pandemic curbs were the top issue for its members. About 49 per cent of survey respondents picked Covid-19 as the biggest challenge in doing business in the world's second-largest economy.
Bettina Schoen-Behanzin, chair of the chamber's Shanghai chapter, said the stringent virus control and prevention measures had exacerbated uncertainty, and urged Chinese authorities to work out an effective strategy to exit the zero-Covid policy.
"China is an important market for us and we are here to stay," she said. "But the world does not wait for China."