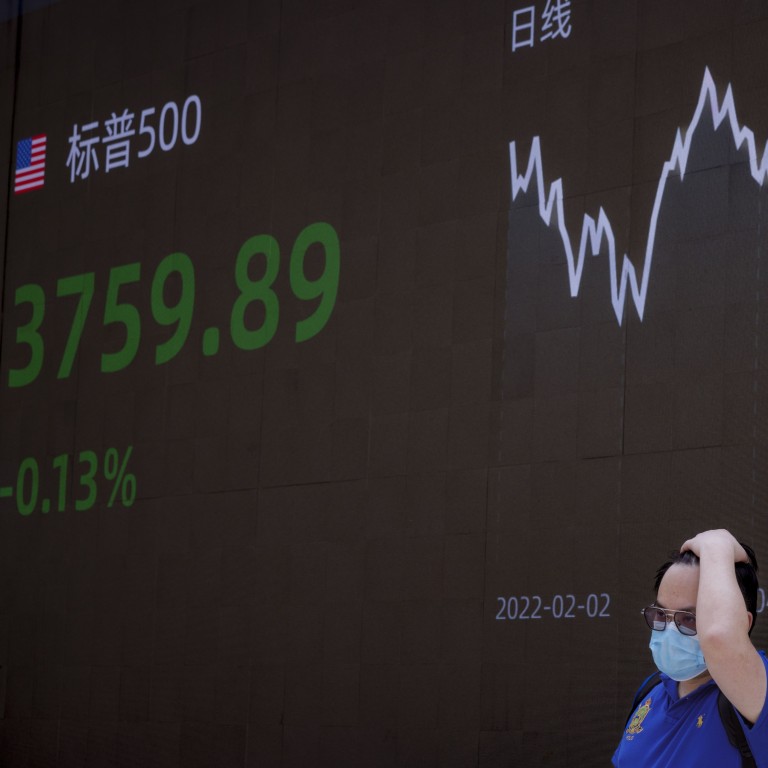 Alibaba, Haidilao lead Hong Kong stocks to near three-month high on China recovery signals as Beijing eases lockdown
The Hang Seng Index hit its highest close since April 4 with reports this week suggesting an expansion in Chinese manufacturing after a three-month slump
Alibaba Group surged amid speculation about Ant Group's restructuring and potential resumption of mega stock offering
Hong Kong
stocks
closed at the highest level since April 4 on optimism that reports this week will show China's recovery from the Covid-19 pandemic is strengthening while authorities further eased lockdown measures.
The Hang Seng Index rallied 2.4 per cent to 22,229.52 at the close. The Hang Seng Tech Index surged 4.7 per cent, while the Shanghai Composite Index added 0.9 per cent.
Hotpot restaurant chain Haidilao added 9.3 per cent to HK$17.56 after Shanghai said it will resume dine-in service starting Wednesday. Macau casino concessionaire Sands China rose 8 per cent to HK$16.30. Alibaba Group Holding jumped 3.7 per cent to HK$118.10 amid speculation around Ant Group's business.
Mainland investors have been snapping up local shares via the Stock Connect links. They spent HK$36.2 billion (US$4.6 billion) in 13 straight days through Monday, according to exchange data. Foreign investors have also returned to the onshore market, with net buying totalling 29 billion yuan (US$4.3 billion) in three days.
China's manufacturing likely expanded in June, reversing contraction in the three preceding months, according to consensus forecasts on the Purchasing Managers' Index by economists tracked by Bloomberg. The statistics bureau will report on Thursday.
"The key to market sentiment now is the strength of the economic recovery and the magnitude of the stimulus measures," said Shen Chao, a strategist at HSBC Jintrust Fund Management in Shanghai. "Looking forward to the second half, earnings, valuations and liquidity will be more friendly than the first half."
China's industrial profits shrank 7.5 per cent in May from a year earlier, Monday's report showed, while revenue grew 6.8 per cent. In sequential terms, they increased at an annual pace of 2.8 per cent and 5.2 per cent from April, reflecting the easing of supply chain disruptions in manufacturing hubs, Goldman Sachs said.
Alibaba Group continued to scale higher. Its associated unit Ant Group hired a risk-control veteran in its new consumer lending business unit, as the company moves through a lengthy state-guided restructuring process that started after its initial public offering was abruptly called off in 2020.
Shares of car producers extended a rally from last week. Geely Auto added 3.9 per cent to HK$18.64 while XPeng added 1.3 per cent to HK$138. BYD Co jumped 2.5 per cent to HK$318.
Tencent Holdings dropped 1.6 per cent to HK$378.20, reversing an intraday gain of 4.2 per cent. Its largest shareholder Prosus, which is traded in Johannesburg and Amsterdam, plans to trim some of its holdings in the Chinese tech giant to fund its stock buyback programme, according to filings.
Gains in US equities last week also boosted sentiment, with the S&P 500 logging the biggest gain in two years on Friday. Federal Reserve officials signalled that the US central bank will consider the probability of a recession while moving to rein in inflation.