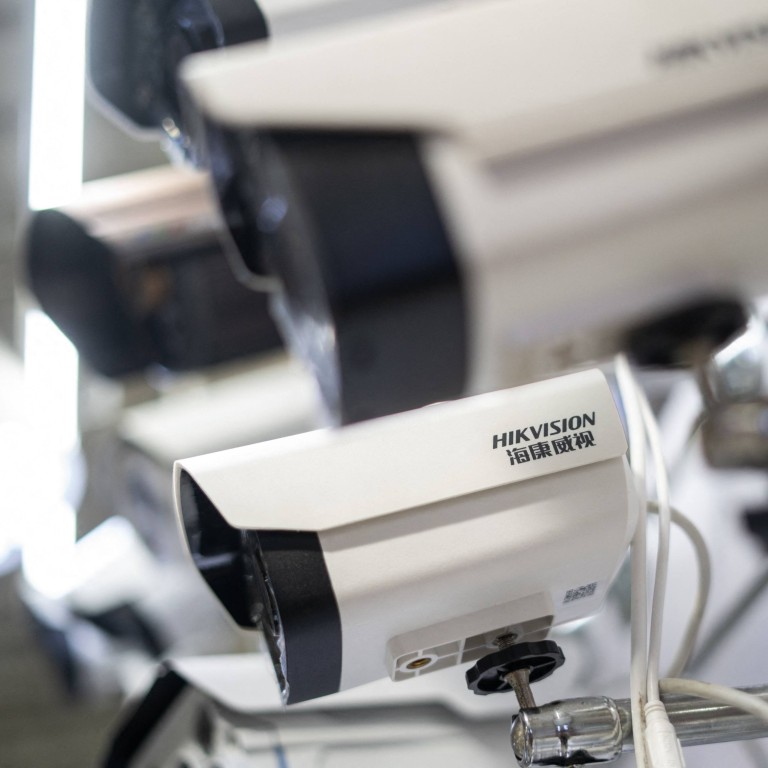 Britain's pensions agency to remove Chinese-made security cameras, ban new purchases
Department of Work and Pensions is second government agency to ban new purchases of Chinese-made cameras
Conservative MPs have called for an outright ban on cameras made by China's Hikvision, Dahua
Britain's pensions department will remove Chinese-made surveillance cameras from its buildings amid growing concerns over equipment manufactured by China's
Hangzhou Hikvision Digital Technology
and other Chinese camera makers, according to a civil liberties group.
In a letter to Big Brother Watch, the Department for Work and Pensions (DWP) said it would remove Chinese-made cameras and ban new purchases as part of a three-year programme to upgrade its security systems. Big Brother Watch has been actively campaigning to ban Hikvision-made cameras in the United Kingdom.
"The Department will not be using any security camera equipment manufactured in China as part of this programme," the agency said in the letter.
The Telegraph reported the ban on Chinese-made cameras earlier.
"The decision to strip out Chinese state-owned CCTV from the Department for Work and Pensions is an enormously welcome development that could not come soon enough, given the role Hikvision plays in the ongoing brutal repression of Uygurs in Xinjinag," said Madeleine Stone, Big Brother Watch's legal and policy officer. "These surveillance companies have no place in the UK and it is an outrage that taxpayers' money is funding companies so closely linked to genocide."
Conservative members of Parliament have called for an outright ban of their equipment, citing concerns ranging from their purported involvement in China's surveillance of ethnic Uygurs in the
Xinjiang Uygur autonomous region
in northwest China to national security issues.
Britain's Department of Health and Social Care reportedly banned new purchases of Hikvision equipment earlier this year, but has not forced the removal of existing cameras.
And, a long anticipated public procurement bill that is making its way through parliament would give the UK greater powers to block companies tied to human-rights abuses from bidding for local and national government contracts.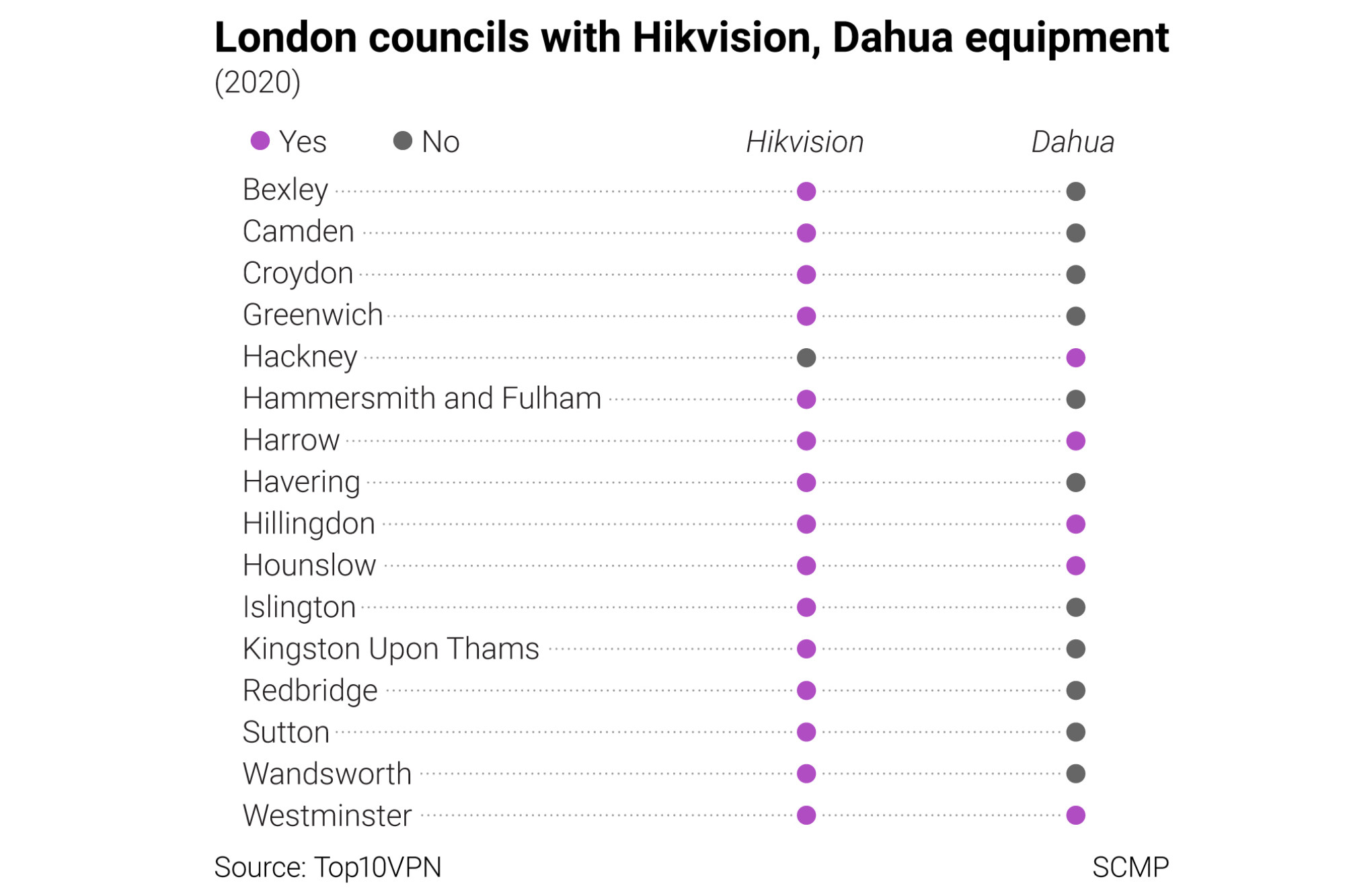 It comes nearly three years after the US
blacklisted
both Hikvision and Dahua and American officials are reportedly considering additional harsh sanctions against Hikvison.
Hikvision's shares have fallen more than 15 per cent since media reports emerged in early May that the US was considering additional sanctions.
Both Hikvision and Dahua have denied being involved in human-rights abuses, with Hikvision recently saying it was "engaging with governments globally to clarify misunderstandings about the company".
However, ending the UK's relationship with Chinese-made closed circuit television cameras (CCTV) will not be easy.
An estimated 1.3 million Hikvision cameras are in operation in the UK, or just over one camera per 50 persons in the nation.
Plus, two-thirds of borough councils in London and the UK's 20 largest cities used technology manufactured by either Hikvision or Dahua for their public surveillance in 2020, according to a report by the Thomson Reuters Foundation.
Officials at both the health and the pensions departments have declined to confirm the bans, citing in part an unwillingness to discuss security arrangements.
On Monday, Hikvision confirmed that a distributor had recently lost a bid to provide cameras to the pensions department, noting it does not directly sell to end users, but through partners.
"On this occasion they came in second in a very competitive tendering process. This was carried out in the same way as any other bid for a public tender, Hikvision was not disqualified on the basis of nationality," a company spokesman said.
"It is important to note that this is not a sudden rip and replace – all tenders take time to adhere to due process, the DWP tender in question is no exception. Although our partner did not win this particular project they have since been awarded some smaller installations," the spokesman added.