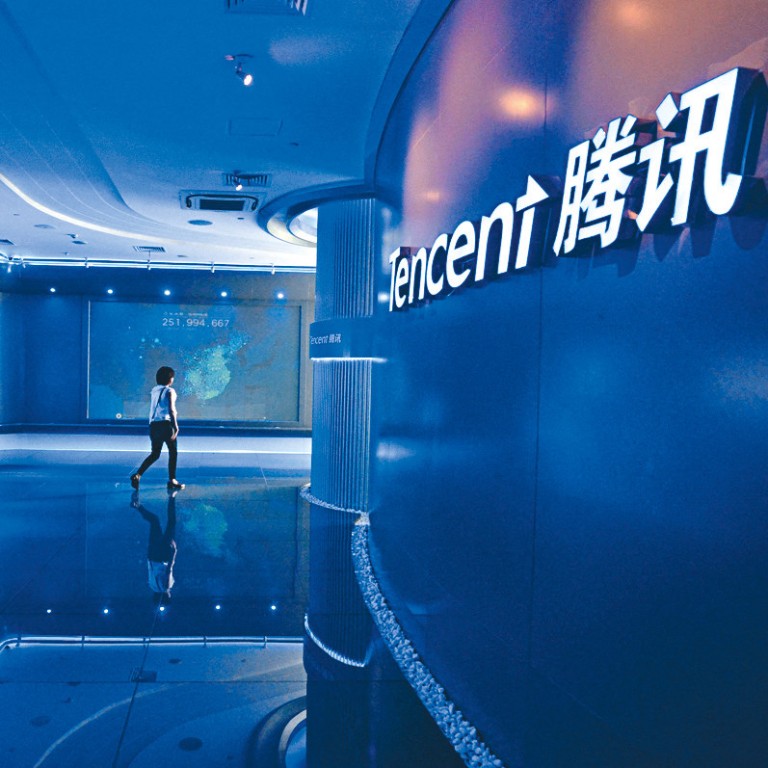 Tencent takes a US$7.4 billion market knock as Prosus prepares to cut stake to fund stock buy-back, sells JD.com as non-strategic asset
Amsterdam-listed Prosus owns almost 2.77 billion shares, or 28.8 per cent stake in Tencent worth US$133.4 billion at today's market price
Prosus separately completed the sale of 131 million shares in JD.com, which it obtained from Tencent as a special dividend payout earlier this year
Tencent Holdings
lost US$7.4 billion of market value in Hong Kong trading after its Dutch-listed major shareholder Prosus announced a plan to trim its stake in the WeChat operator to fund a stock repurchase programme.
Prosus will gradually sell an undisclosed number of Tencent shares in the open market to pay for an open-ended buy-back plan by the company and its majority owner Naspers, according to stock exchange filings. Prosus, a tech investment group also listed in Johannesburg, owns 28.8 per cent of Tencent, valued at HK$1.05 trillion (US$133.4 billion) according to the latest market price.
The expected daily sale will represent "a small percentage" of average daily traded volume, Tencent said. Assuming Prosus and its parent Naspers had bought back their shares within European regulatory limits, the sale of Tencent stake would only amount to
3 to 5 per cent of its average daily
trading volume, it added.
Tencent slipped 1.6 per cent to HK$378.20 in the Hong Kong stock market, erasing HK$57.7 billion of capitalisation. The broader market rallied, with the Hang Seng Tech Index advancing 4.7 per cent. Tencent has slipped 15 per cent this year, in addition to a 19 per cent drop in 2021.
Tencent's revenue growth stalled in the three months ending March 31, while earnings slumped 51 per cent decline amid regulatory challenges, such as the suspension of approval for new mobile games.
Prosus received US$3.7 billion of proceeds from the sale of JD.com shares, which were transacted over time in the open market through June 24, according to its announcement. JD.com "does not form part of the group's core strategic focus," Prosus said in a statement.
JD.com rose 6.2 per cent to HK$265.40 in Hong Kong, after rising as much as 10 per cent.