IPO
Get more with myNEWS
A personalised news feed of stories that matter to you
Learn more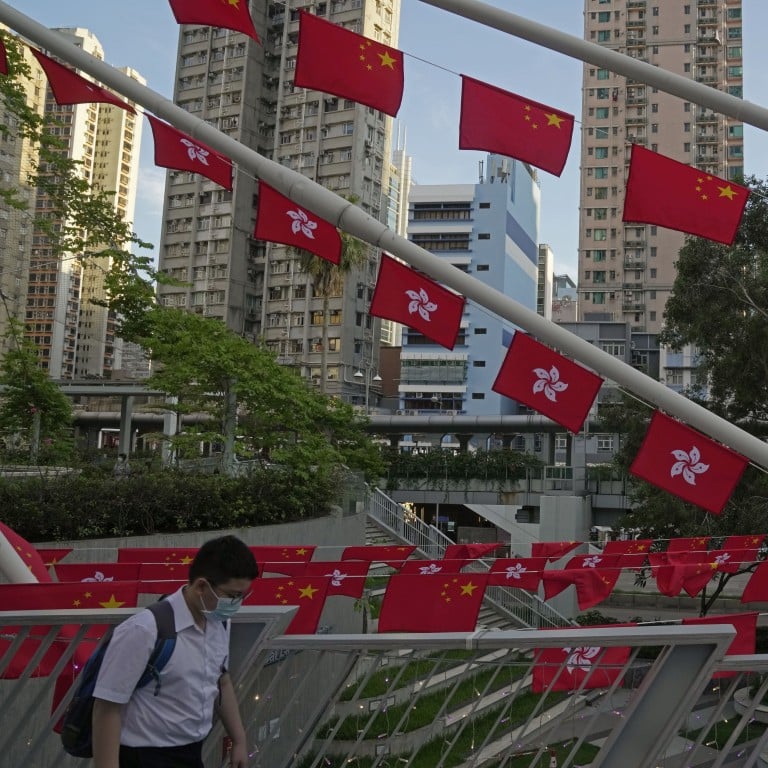 Explainer
What are 'red chips', and why are China's state-owned companies such a big deal in Hong Kong's stock market?
There were 175 red-chip stocks on the Hong Kong stock exchange at the end of May, unchanged since the end of 2020
The SOEs manage several popular names and brands in the city, though their ownership is less well-known
China's state-owned enterprises (SOEs) have made their presence felt in Hong Kong over the years. Some of their major businesses and brands are household names to the locals, but the owners behind them are less well-known.
For example, supermarket chain City'super is controlled by a unit of China Resources (Holdings) following
its purchase in August 2020
. Disneyland's Fantasyland on Lantau Island was built by China Overseas Holdings' construction arm.
Many of these SOEs have also tapped into the city's capital market for funds and stock listings.
Here are five of the biggest so-called Chinese red-chip stocks, or Hong Kong-listed, government-owned or controlled entities incorporated outside the mainland. There were
175 of them
on the Hong Kong stock exchange at the end of May 2022.
BOC Hong Kong (Holdings)
The entity is a holding company for Bank of China's commercial banking business in the city. The lender has a long history of serving local customers ever since China's third-largest banking group established its roots in 1917 and started to issue Hong Kong dollar notes in May 1994.
The bank has a network of more than 190 branches and 14,000 staff offering services from personal home mortgages to corporate loans.
BOC Hong Kong (Holdings) was listed on July 25, 2002, and the global offering was priced at HK$8.50. The stock last traded at HK$31.55 on June 28, giving it a market value of HK$333.57 billion (US$42.48 billion).
China Resources Land
The company is the property development arm of China Resources (Holdings).
The parent was first established as Liow & Co in Hong Kong in 1938 by Yang Lianan, with the backing of Communist Party leaders Zhou Enlai and Chen Yun, to raise funds to support anti-Japanese resistance during the Second World War. The company was renamed China Resources in 1948.
China Resources Land, formerly known as China Resources Beijing Land, was established through internal restructuring in 1996 and was listed in the same year.
An iconic development project of the company, a mixed complex of office, mall and upscale residential homes known as Mixc City in Shenzhen, was opened in 2004.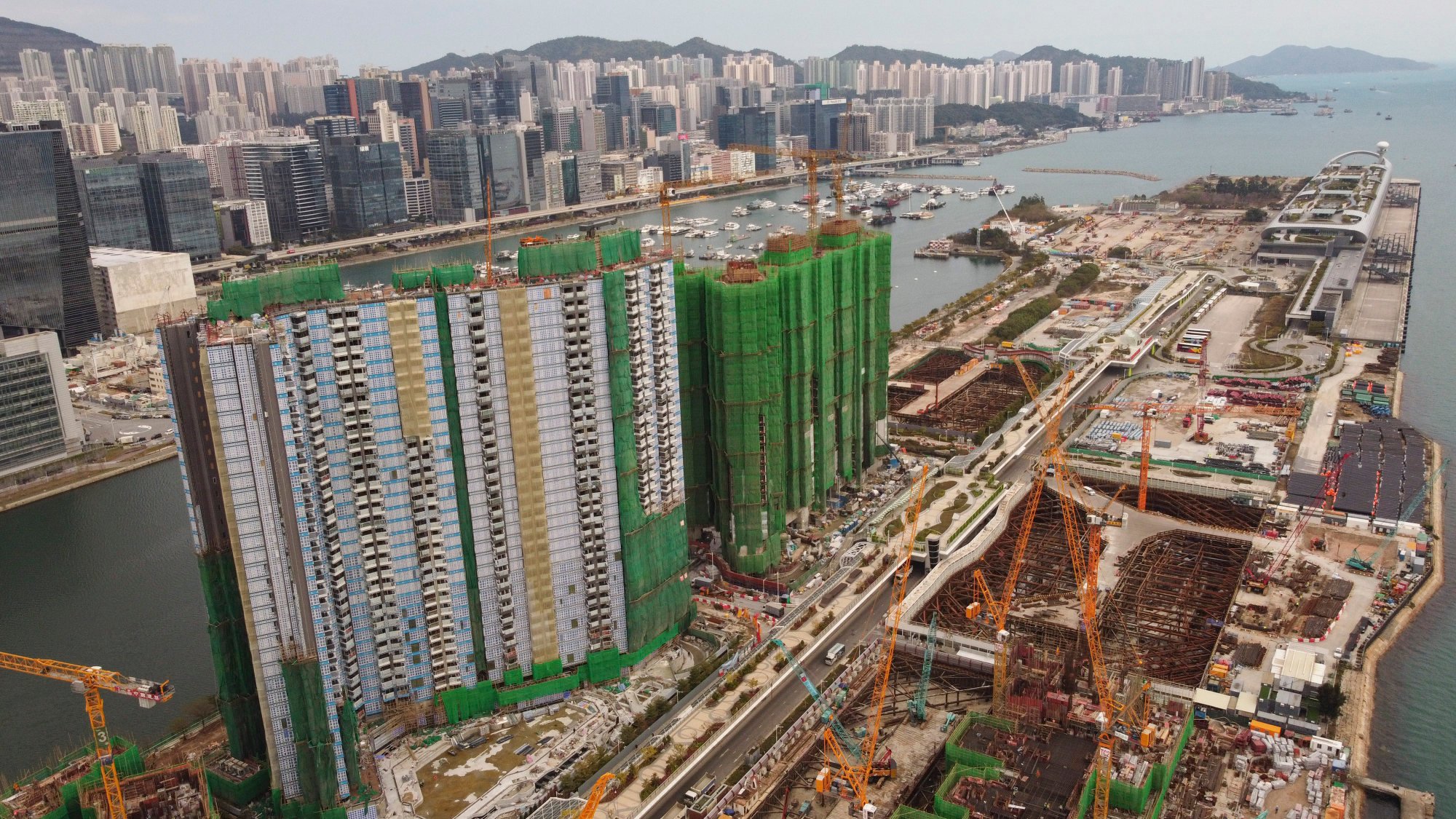 The developer went on a land-buying binge in Hong Kong in the late 2010s, forking out HK$1.1 billion for 1-4 Chancery Lane in Central in 2017 and HK$5.9 billion for 39 Shouson Hill Road on The Peak. It also partnered with Poly Development to win a parcel of land in Kai Tak for HK$12.9 billion in 2019.
China Resources Land last traded at HK$36.15 on June 28, giving it HK$257.78 billion of market capitalisation.
China Overseas Land & Investment
China Overseas Land & Investment (COLI) is the listed property arm of China Overseas Holdings, which was set up in Hong Kong in 1979 by the China State Construction Engineering Corporation.
China Overseas Holdings carried out its first large-scale government project in 1982, constructing a water pipeline from Muk Wu to Tai Lam Chung. It later built other iconic projects in the city, including three sites in Hong Kong Disneyland and Hong Kong International Airport.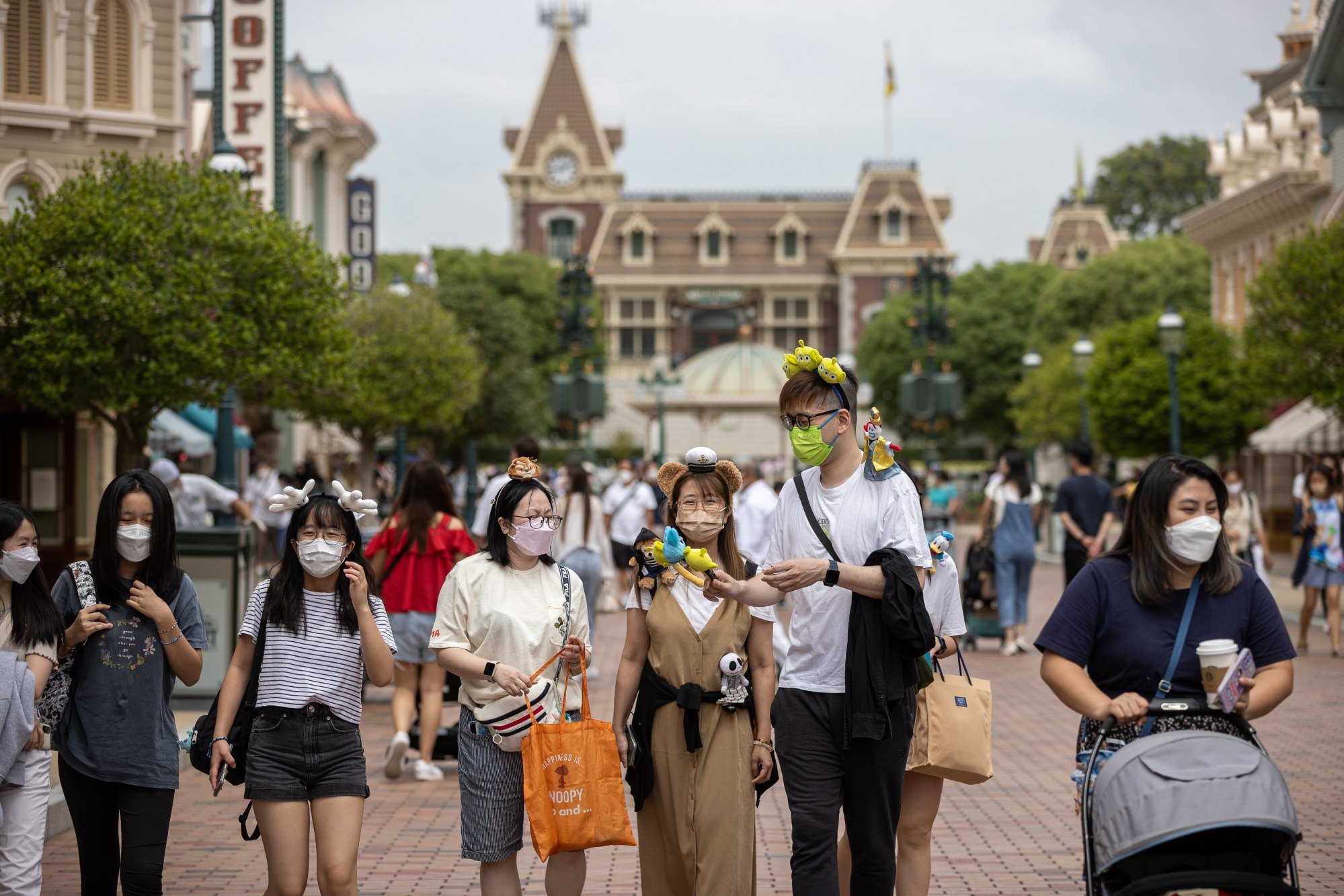 In 1985, it stepped into residential development in Hong Kong with its maiden project in Tai Po, New Territories, known as Treasure Garden.
COLI was listed in August 1992, banking first on the mainland housing market that was about to take off big time. Today, it is still actively acquiring land in Hong Kong, with four projects in Kai Tak, the site of the city's former international airport.
COLI last traded at HK$24.25 on June 28, commanding a market value of HK$265.41 billion.
Citic
Vice-president Rong Yiren established China International Trust and Investment Corporation, the forerunner to Citic, in the 1970s as a key platform for foreign and domestic investment, and to spearhead state investment overseas.
It established Citic Hong Kong (Holdings) in 1987 as the conglomerate's Hong Kong operation, and got it listed through the acquisition of Tylfull, a company which itself went public on the Hong Kong stock exchange in 1986. Citic is now the holding company of all the Hong Kong assets of the Beijing-based conglomerate.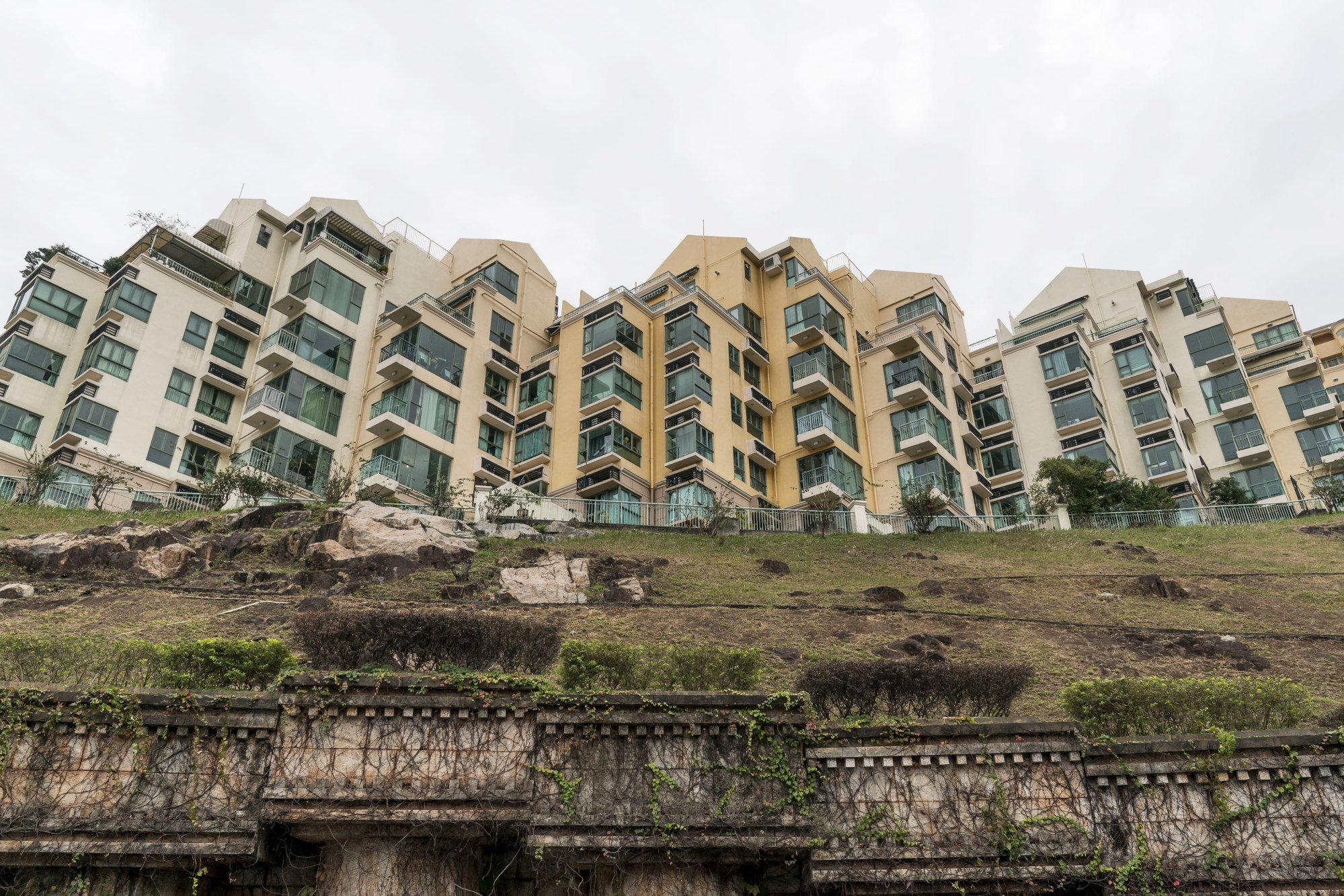 The group jointly developed Discovery Bay, a wealthy enclave, with local partner HKR International. It also owns Dah Chong Hong, a consumer goods distributor and retailer that has since expanded into motor dealerships and logistics warehouses.
The group's financial services arm, Citic Securities, also took full control of CLSA, a Hong Kong investment bank, in 2013.
Shares of Citic traded at HK$8.15 on June 28, giving it a market value of HK$237.08 billion.
China Resources Beer
China Resources Beer (CR Beer) is also a Hong Kong-listed unit of the state-owned conglomerate China Resources (Holdings).
The brewer assumed the listing status China Resources Enterprises in 1992. Its predecessor first ventured into the brewery business by teaming up with state-owned Shenyang Beer Company in 1993.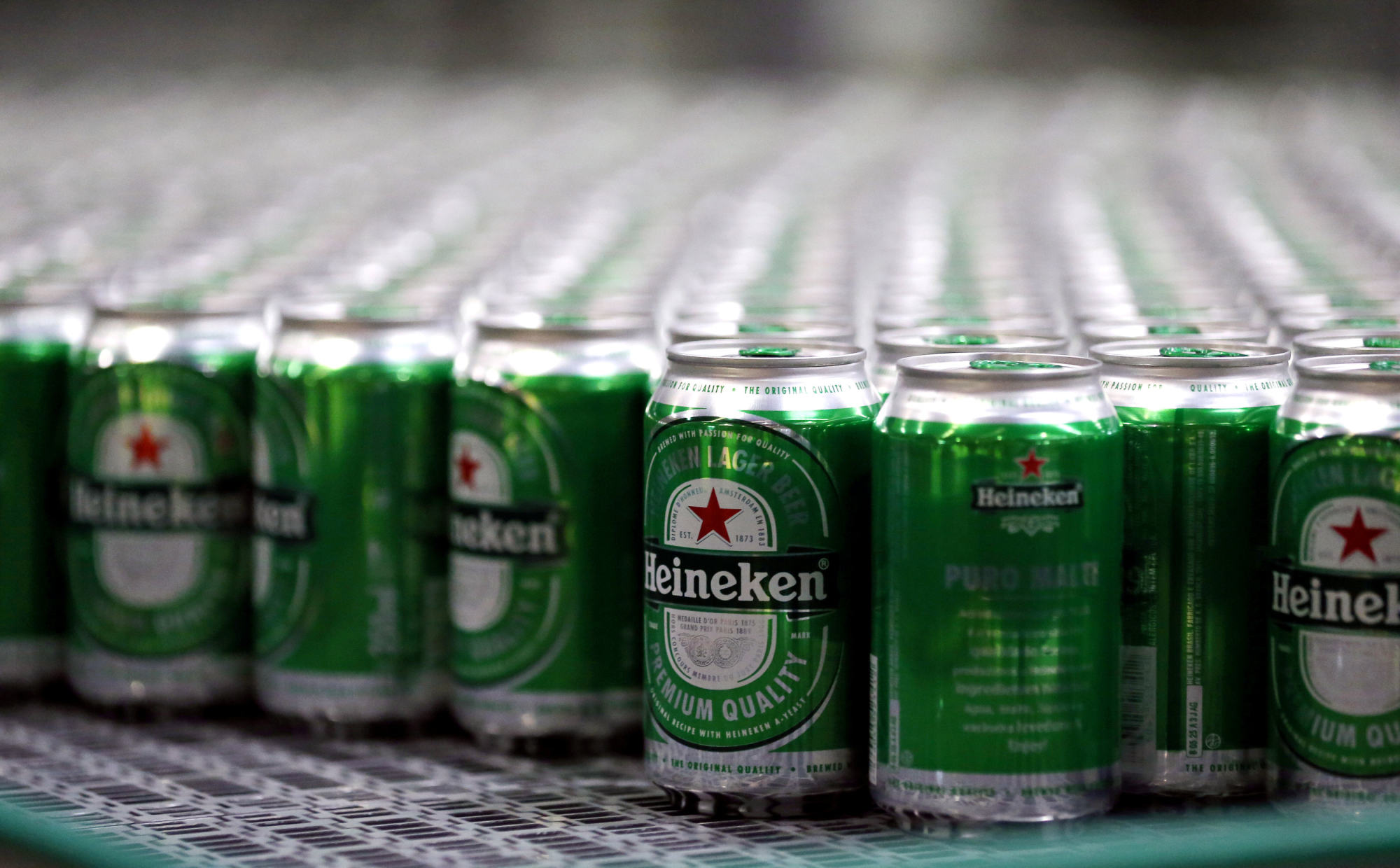 It later expanded into other businesses including concrete, supermarket chains, and retail. The joint-venture Shenyang brewery known as Snowflake Brewery, meanwhile, kept growing and became the bestselling beer in China by sales in 2005 and worldwide in 2008.
In 2015, the group sold off its non-beer assets to concentrate on its brewery business. Three years later, CR Beer partnered with the world's second-largest brewer, Heineken Group, absorbing six of the Dutch group's breweries in mainland China. It was also licensed to produce Heineken for the mainland, Hong Kong and Macau markets.
CR Beer last traded at HK$56.35 on June 28, giving it a market value of HK$182.80 billion.