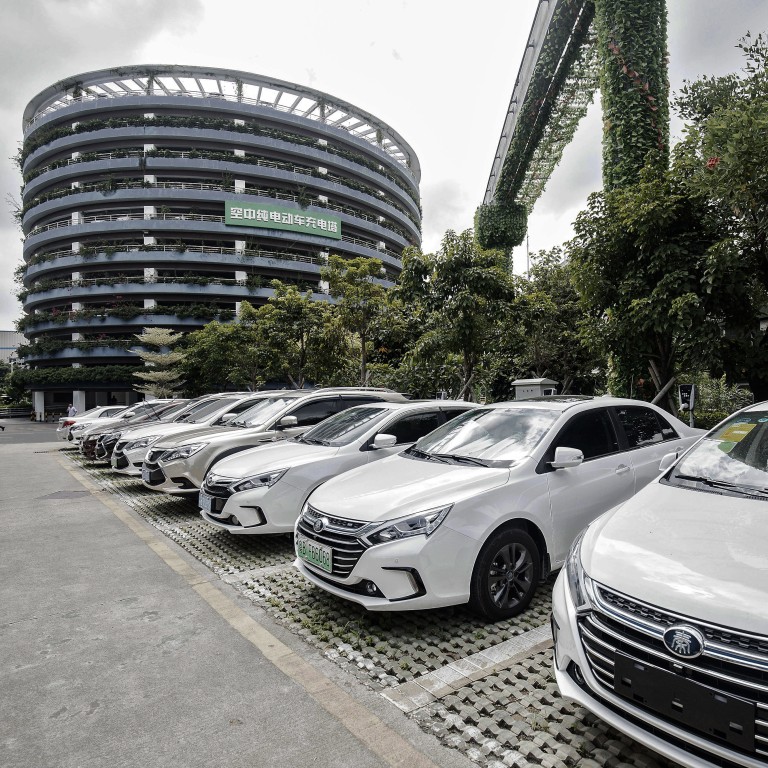 BYD stock logs best rally since March after Tesla rival flags potential tripling in earnings as sales defy economic gloom
BYD shares have risen almost 10 per cent over two days, the best rally since mid-March, after profit alert
Chinese carmaker overtook Tesla as the biggest EV maker by unit sales in June
BYD Co, China's biggest electric-car maker backed by Warren Buffett's Berkshire Hathaway, logged the biggest winning streak in four months in Hong Kong after telling investors earnings could triple as sales defied a slowdown in the economy.
The stock jumped as much as 6.7 per cent to HK$302 before closing at HK$294.20. An almost 10 per cent rebound over two days is the best since mid-March. The stock has risen 10 per cent this year in Hong Kong and 26 per cent in Shenzhen.
Net profit could jump to between 2.8 billion yuan (US$414 million) and 3.6 billion yuan for the six months to June 30, versus 1.17 billion yuan in the same period a year earlier, the Shenzhen-based carmaker said in an exchange filing. Sales showed strong momentum, among other reasons, it added.
"Despite various adverse factors such as macroeconomic downturn, spread of the pandemic, shortage of chips and continuous increase in raw material prices, the new energy vehicle industry performed well," BYD said. Sales volume repeatedly hit record highs and market share was far ahead of rivals, it added.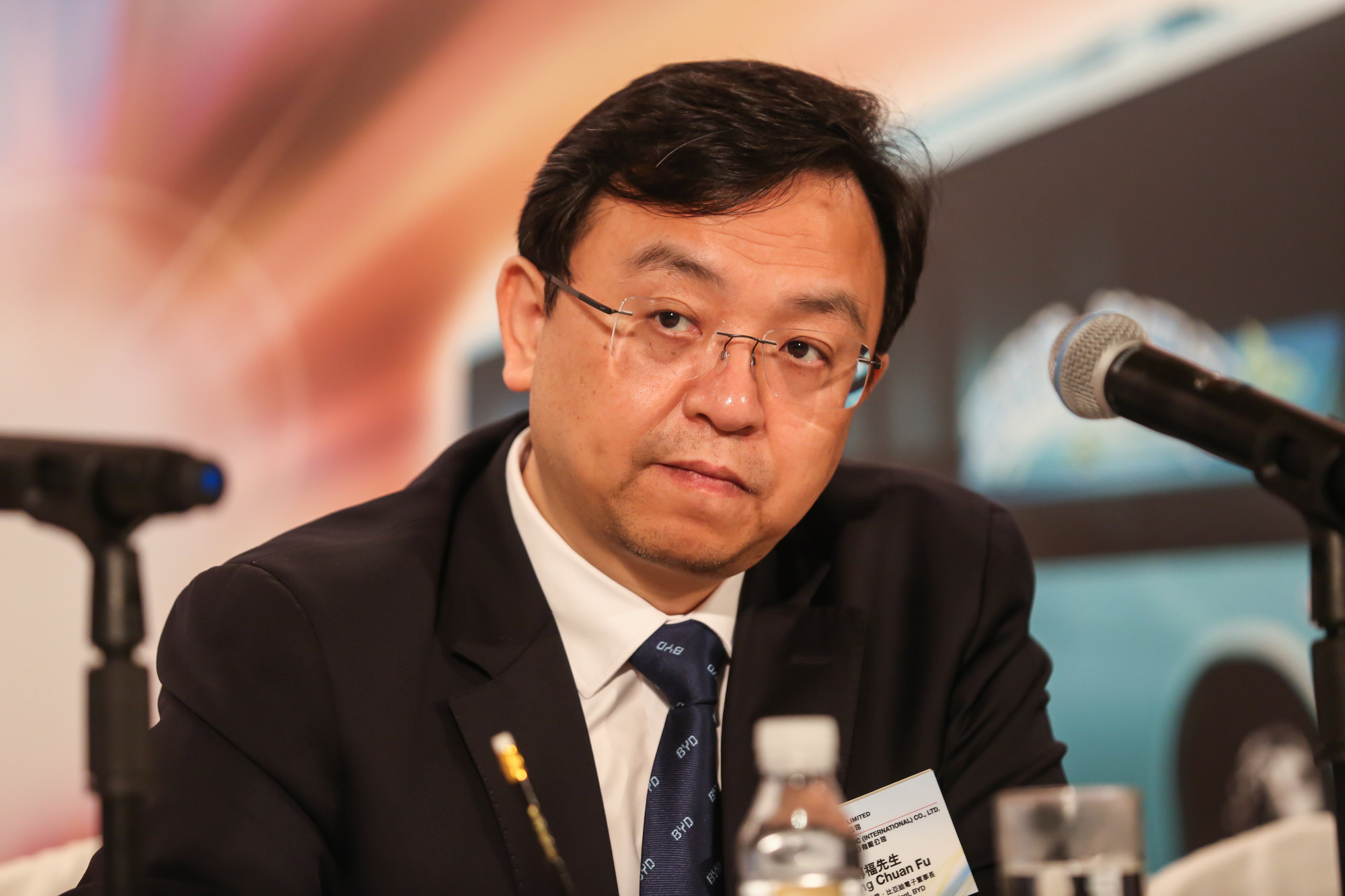 The resilience helped BYD overtake Tesla as the world's biggest electric vehicle producer. It sold about 641,000 new energy vehicles in the first six months of this year, an increase of more than 300 per cent from a year earlier, according to a July 5 filing by the company. Tesla delivered about 564,000 units in the same period.
BYD was able to escape some of the adverse effects of China's lockdowns in Beijing, Shanghai and some 40-odd other cities earlier this year as a substantial number of its factories are not located in the regions that were subjected to the most stringent anti-pandemic curbs.
Those lockdowns crimped China's economic recovery momentum last quarter, with growth coming in below consensus at 0.4 per cent versus 4.8 per cent in the first three months of 2022. The economy actually shrank 2.6 per cent sequentially, a government report on Friday showed.
The stock's relief rally followed a sell-off earlier this week amid speculation in foreign media reports that Berkshire could be planning to cut its stake in the carmaker. The reports cited the appearance of 225 million shares in the local stock exchange's clearing and settlement system.
The shares match the stake held by Berkshire, which amounts to 20.5 per cent of BYD's H-shares or 7.7 per cent of its enlarged capital base. The stake was first acquired in 2008 during the depth of the global financial crisis.
Elsewhere, BYD said while demand in the consumer electronics industry remained weak, its profitability recovered due to cost control capability and adjustments to its product structure. The car maker owns a 65.8 per cent stake in BYD Electronics.