Baidu
Get more with myNEWS
A personalised news feed of stories that matter to you
Learn more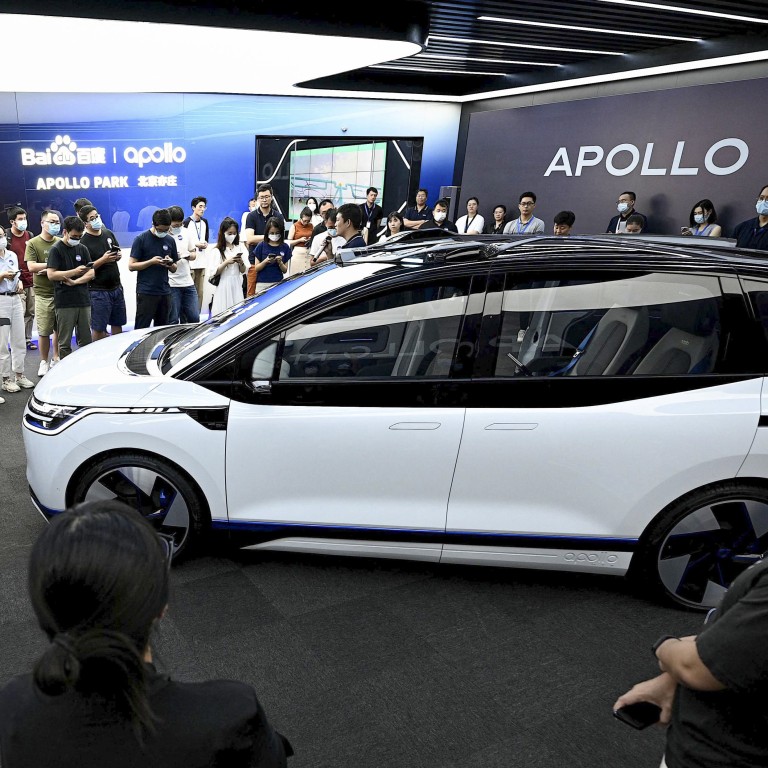 Baidu to put next-generation RT6 robocar into ride-hailing service in 2023, potentially slashing fares by half
The Apollo RT6 robocar is fitted with Level 4 autonomous driving system, which does not require human intervention in most circumstances
Baidu unveiled the robobar at the Baidu World 2022 conference this week and aims to put as many as 100,000 into its Apollo Go ride-hailing service from 2023
Baidu, China's leading internet search engine and artificial intelligence group, plans to deploy as many as 100,000 next-generation
autonomous taxis
from next year, helping passengers trim half of their ride-hailing costs.
The Apollo RT6 robocar, fitted with Level 4 (L4) autonomous driving system, has a production cost of 250,000 yuan (US$36,967) per unit, or about half the cost of existing vehicles used in the country's driverless cab services sector.
"This massive cost reduction will enable us to deploy tens of thousands of autonomous vehicles across China," said Robin Li, co-founder and CEO of Baidu. "We are moving towards a future where taking a robotaxi will be half the cost of taking a taxi today."
Baidu aims to expand its ride-hailing service to 65 cities by 2025 and 100 cities by 2030. The company and autonomous driving technology company Pony.ai in November became the first two operators to receive the green light to charge passengers using their driverless cabs in China. They can collect fees on robotaxis in a designated area covering 60 square kilometres in the capital Beijing.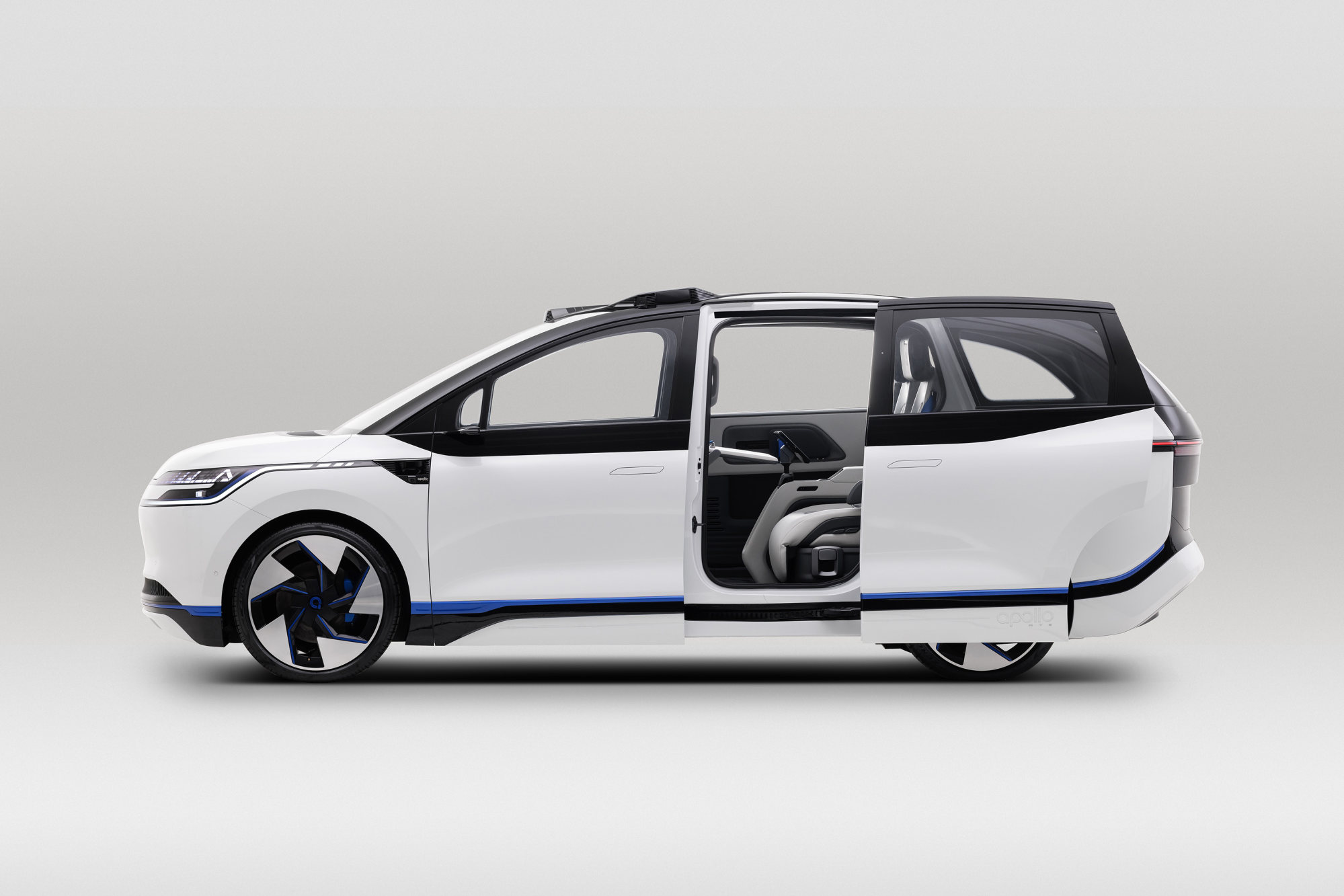 A passenger taking a Apollo Go taxi pays just several yuan per ride as Baidu offers huge discounts to promote its driverless ride-hailing service. A conventional taxi in major cities like Beijing and Shanghai costs more than 2 yuan per km on average.
L4 autonomous driving does not require human intervention in most circumstances, but the driver still has the option to manually take over control of the car, according to global standardisation body SAE International. L5, or full driving automation, does not need any human intervention under any circumstances.
Most autonomous driving technologies in current use are classified as L2 or L2+. Sensors are used to give a vehicle "environment detection" capability. The technology still requires human override and the driver must be alert and ready to take control in the face of challenges.
Baidu said the size of the RT6 fleet would be increased "at a consistent pace" from 2023, which would eventually hit 100,000 units, without giving an exact time frame. The fleet will be put into service on Apollo Go, the firm's open-source autonomous ride-hailing service launched in 2017.
Baidu unveiled the robocar, its sixth-generation autonomous vehicle, at the Baidu World 2022 conference on Thursday. Jidu Automotive, its electric-car making unit, unveiled a virtual model of its first concept robocar for household use last month and plans to enter mass production in 2023.
"Mass production and increasing commercial application are the two decisive factors for the industry to achieve full automation of vehicles," said Chen Jinzhu, chief executive of Shanghai Mingliang Auto Service, a consultancy. "A fleet of 100,000 cabs will be a good start as the auto industry moves towards the future of mobility."