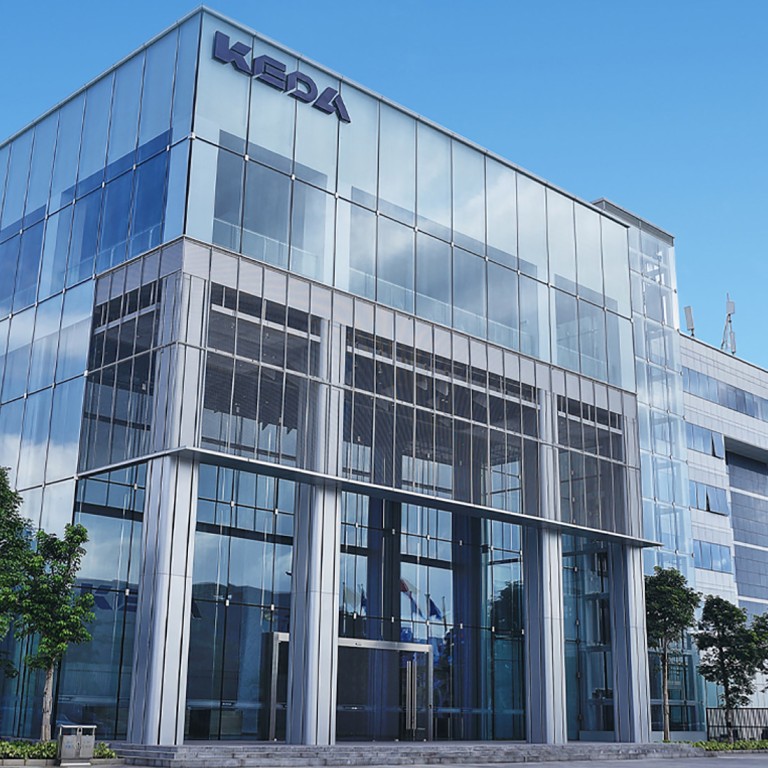 Chinese companies to kick off global depositary receipt sales on SIX Swiss Exchange as regulator grants conditional approval for Keda Industrial
Shanghai-listed machinery maker Keda Industrial says it has received conditional green light from Swiss regulator to issue GDRs
At least 10 A share companies have disclosed fundraising plans via the GDR route, with two getting ready to take investors orders
The first sale of global depositary receipts (GDRs) on the SIX Swiss Exchange issued by a Chinese A share company will kick off as early as Friday, after Keda Industrial Group said it had received conditional approval from Swiss regulators for a listing.
GDR offerings by Chinese companies have been enabled via a stock exchange scheme established between China and Switzerland, after Swiss regulators recently finalised rules for investors to trade GDRs that can be swapped into A shares on the mainland, said a person familiar with the situation who declined to be identified as the information is not public yet.
According to a report by Bloomberg on Thursday, two Shanghai-listed companies, industrial machinery maker Keda Industrial Group and lithium battery maker Ningbo Shanshan, will begin taking orders for the share sale from investors as soon as Friday. Keda Industrial said in a Shanghai Stock Exchange filing on Thursday that its prospectus is still pending approval.
"We believe that there will be more A share companies that will consider refinancing through GDR issuance," said Mandy Zhu, head of China, global banking at UBS. "The GDR market has opened an additional door for A share companies to raise funds."
GDRs, which are certificates issued by custodian banks to represent China's yuan-denominated A-shares, can be swapped into the underlying A shares and sold on the exchanges of Shanghai and Shenzhen after a 120-day lock up period.
The link between the two Chinese bourses and the SIX Swiss Exchange is the latest connect mechanism to go live after its predecessor, the Shanghai-London Stock Connect, was launched in 2018. It already lists GDRs by five Chinese companies. Until now there has been no GDR on the SIX Swiss Exchange.
Beijing has extended such connect mechanisms to three European countries, with Germany in the pipeline, as it pushes further opening of its capital markets and helps Chinese companies to raise foreign capital beyond Hong Kong and the US.
The American depositary receipt (ADR) market for Chinese issuers has been largely closed this year due to delisting fears stemming from a
failure between regulators
in the two countries to establish an audit agreement. The GDR option is only open to companies that are already listed.
At least 10 A share companies have already disclosed plans to issue GDRs on the SIX Swiss Exchange. Lithium battery maker Gotion High-tech, which counts Volkswagen as a shareholder, is hoping to raise 10 billion yuan (US$1.47 billion) with the help of CICC and Haitong International, according to media reports.
Fangda Carbon New Material, Lepu Medical Tech,
Sanyi Heavy Industry
, Will Semiconductor, Eastroc Beverage (Group) are also in the Swiss GDR pipeline.
CLSA is the sole global coordinator for a Swiss GDR listing for two other firms, Joincare Pharmaceutical Group and recycled product operator GEM.
Earlier this month, strong demand for a GDR sale by wind turbine maker Mingyang Smart Energy – which raised US$707 million on the London Stock Connect – has prompted discussions about the potential competition posed by exchanges in London and Switzerland to Hong Kong.
Chinese regulators have stipulated that issuers can price their offer prices at a maximum 10 per cent discount to their past 20-day average closing price, bankers say. Mingyang, which has UBS and CLSA as its joint bookrunners, managed to price at a 6.5 per cent discount, the lowest among all five Chinese GDRs in London.
Still "some market participants are hoping for a bigger, more market-driven discount for GDR issuers. As a reference, it's not unusual for A share companies to price at a 30-40 per cent discount when they seek a second listing in Hong Kong," said Li Hang, head of equity capital markets at CLSA.
However, unlike GDRs, A share companies listed as H shares in Hong Kong are not fungible, or interchangeable.
Issuers in China's green sector, mining and new materials-related industries will likely appeal more to European investors than those in Hong Kong, said Li. Still, the final decision on which market to tap also depends on whether the issuer has funding needs in Euros or US dollars.
"I'd expect that more companies may choose to tap the GDR market once the London and Swiss Connects show that they have stable trading liquidity," he said.