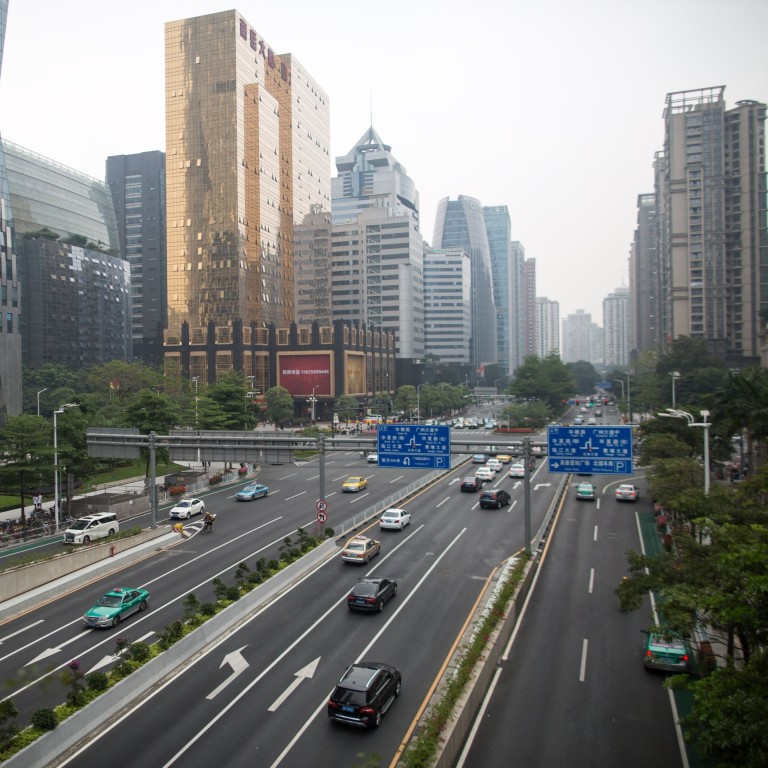 Greater Bay Area: region set to drive efforts toward China's net-zero goal as carbon exchange thrives
The Greater Bay Area offers various scenarios for carbon reduction amid its higher carbon emissions compared with major bay areas in the world, expert said
How to adapt the goal to serve supply chains, enhance cooperation among different industries to avoid repetitive efforts are some key issues to be tackled
The
Greater Bay Area
is well positioned to lead carbon reduction efforts in China, as the government mulls the details of a carbon emissions exchange planned for the vast economic zone, industry experts said.
The room for improvement is large considering the proportion of coal in the overall energy mix in the bay area is around 30 per cent, said Meng Meng, general manager at the Guangzhou-based China Emissions Exchange (CEEX). That compares with about 20 per cent or lower in key bay areas in the US and Japan.
"The overall green development of the Greater Bay Area will face a complex situation" due to different social and tax systems in mainland China, Hong Kong and Macau, said Meng at the Synergise GBA Forum on Thursday. This complexity, however, will bring more opportunities for enhancing green finance, she added.
CEEX was set up in 2012 by Guangzhou Exchange Group and is the designated platform for the issuance and trading of carbon emissions allowances and credits. As one of seven regional pilot carbon emissions trading markets, CEEX recorded 27.5 million tonnes of allowance trading in 2021, ahead of its six peers.
Experts at the forum – from Hong Kong and the mainland – foresee a lot of potential in the development of the green finance sector in the 11-city economic region. They believe it can be used in local supply chains, because the Guangdong province is a major manufacturing hub in the country.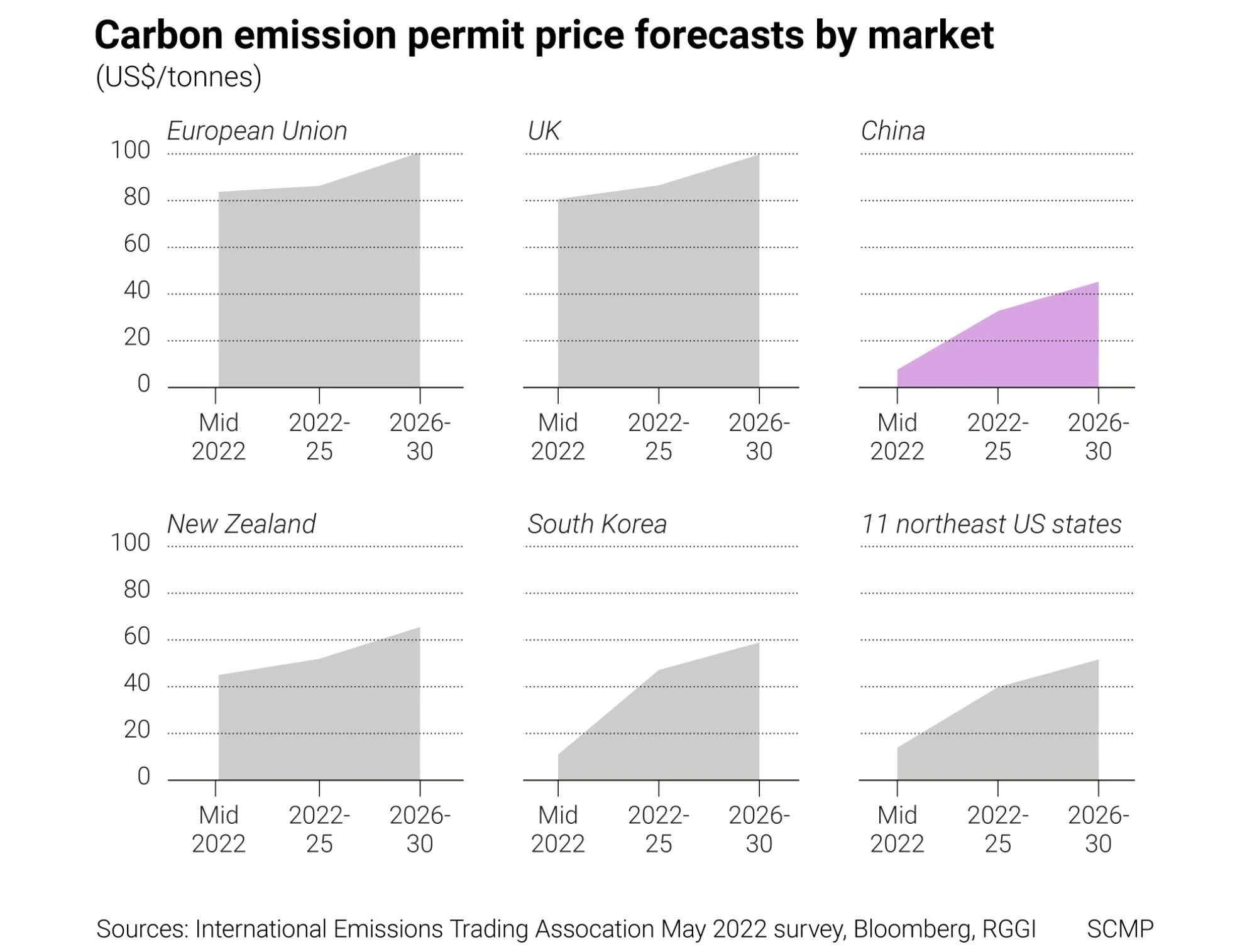 The government of Guangzhou is studying the details of a carbon emissions exchange planned for the area that encompasses Hong Kong, Macau and nine cities in the southern province of Guangdong. The exchange could help China achieve its goal of reaching peak
carbon emissions by 2030
and carbon neutrality by 2060.
Guangzhou, the provincial capital, has pledged to accelerate the innovation of carbon-related financial products, and develop leadership in the field of carbon reduction. Green loan disbursements have more than tripled in the past five years to 647.2 billion yuan (US$95.4 billion) as of March 2022, the Guangzhou Daily reported, citing a central bank official.
The 11 cities have enhanced their cooperation in the development of green initiatives. Hong Kong Stock Exchanges and Clearing, operator of the city's bourse, signed an agreement with CEEX in March to promote sustainability through "carbon finance." Guangdong, Shenzhen, Hong Kong, and Macau have separately formed the GBA Green Finance Alliance in 2020 toward the cause.
Green finance and development need to serve industries, Joy Gao, deputy secretary general at Shenzhen Supply Chain Finance Association, said at the forum. It needs to adapt to the characteristics of different sectors, as well as the needs of upstream and downstream companies, she added.
Poor coordination remains "a problem for the government, companies, financial institutions and everyone in the region," Gao said. Different industries are working on their own towards carbon reduction, causing overlapping efforts, while lacking in a common platform to share data and technologies, she added.