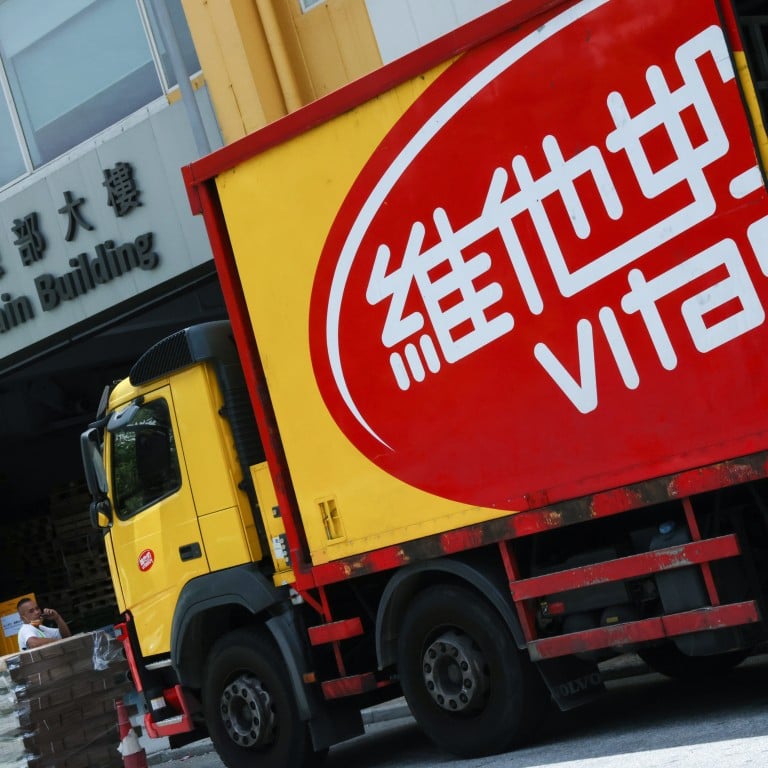 Hong Kong drink maker Vitasoy launches dairy-free yogurt range in Australia as demand booms
The company said the new product came in response to consumer demand for dairy-free food alternatives
Australia is the third-fastest growing market in the world for plant-based foods
Hong Kong drink manufacturer Vitasoy has introduced a dairy-free soy yogurt range in Australia.
The company said in a press release today that the yogurt has already been well received by local consumers.
"Our ambition was to create a delicious
plant-based
yogurt that makes it easier for people to reach their recommended daily intakes," said Rachael Adams, nutrition insights manager at Vitasoy.
"[The recipe] is fortified with calcium, vitamin D and vitamin B12, [micronutrients] that are particularly important in a vegetarian or plant-based diet."
The company said the new product came in response to consumer demand for dairy-free food alternatives.
Australia is the third-fastest growing market in the world for plant-based foods. In 2020, the sector generated A$185 million (US$127 million) in sales, up 32 per cent year on year, according to the Australian Trade and Investment Commission.
Consumer spending on plant-based meats in Australia is projected to reach as much as A$9 billion by 2030, according to local government agency CSIRO.
The number of people buying dairy and meat substitutes also increased in 2021, rising 14 per cent, according to the Australian Bureau of Statistics.
Vitasoy's Greek-style soy yogurt range comes in four flavours: plain, vanilla, strawberry, and mango and passion fruit.
The new range will give the company a much-needed boost after revenue tumbled a year ago when
mainland consumers boycotted
the brand in response to a leaked memo controversy.
The company found itself in a political storm after the memo surfaced on social media, expressing ­condolences to the family of an employee who had stabbed a policeman in Hong Kong before killing himself.
Vitasoy
reported a loss
of HK$159 million for the year ended March, which it attributed to the drop in revenue in mainland China last year. The mainland accounted for three quarters of Vitasoy's revenue in 2020.
Revenue in other markets including Hong Kong, Singapore, Australia and New Zealand saw steady growth in the full financial year.
Despite choppy waters, the company has continued its commitment to sustainability. In its ESG (environment, social and government) report released in July, it said that it would set new environmental targets, including sending zero manufacturing waste to landfill by 2025 and increasing its plant-based product offerings from 87 per cent to 92 per cent.
"This new product has been many years in the making, and it is a great testament to our strong commitment in innovation and sustainable development, bringing to the market a richer variety of tasty, nutritious plant-based products," said Mr. Roberto Guidetti, CEO of Vitasoy.