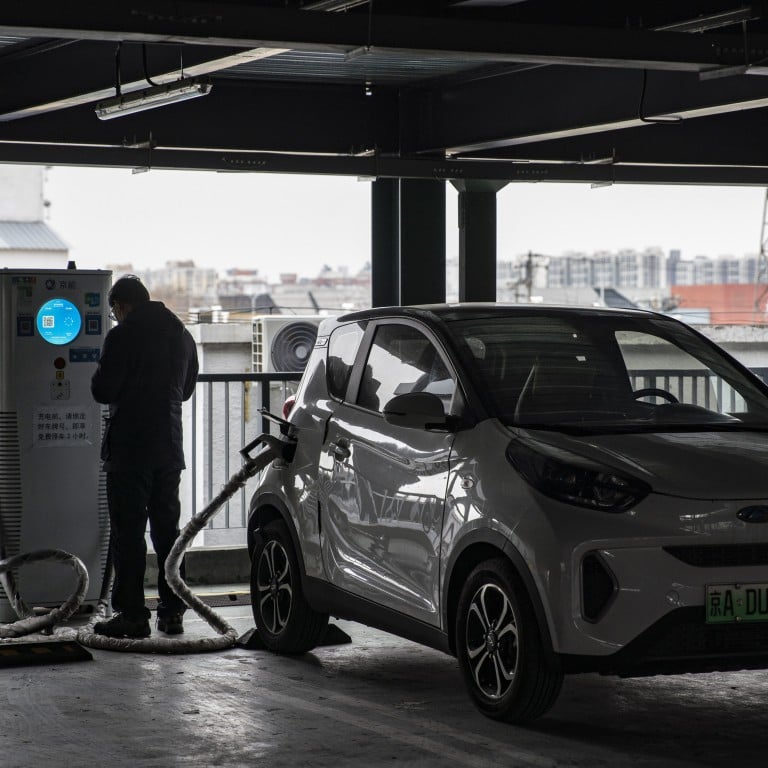 China's power shortage leaves 1 million electric cars, 400,000 stations in search of the jolt to charge their batteries
EV sales will in fact rise in the next three to four months, before Beijing cancels cash subsidies next year, industry watcher says
State Grid has not yet said when power cuts at charging stations will end
China's spreading power shortage is affecting more than 1 million electric vehicles (EVs) because of reduced power supply at about 400,000 public charging facilities, but is not expected to dent demand for battery-powered cars.
State Grid, the country's largest electricity distributor, has since last Thursday reduced power supply between the peak hours of 3pm to 10pm everyday at public facilities in Zhejiang, Hubei, Sichuan and Henan provinces and Chongqing municipality. It also suspended operations at some charging facilities during these hours.
Last year, a power shortage in more than 10 provinces across mainland China kept millions of EV owners from using their cars and sapped appetite for such vehicles. But demand rebounded sharply soon afterwards, as many consumers viewed the power shortage as a Black Swan event.
"Buying interest in EVs remains strong in Shanghai these days and the power shortage does not seem to be a concern at all," said Tian Maowei, a sales manager at Yiyou Auto Service in Shanghai. "EV sales in the next three to four months will shoot up as people hope to enjoy cash subsidies [which will be cancelled next year]."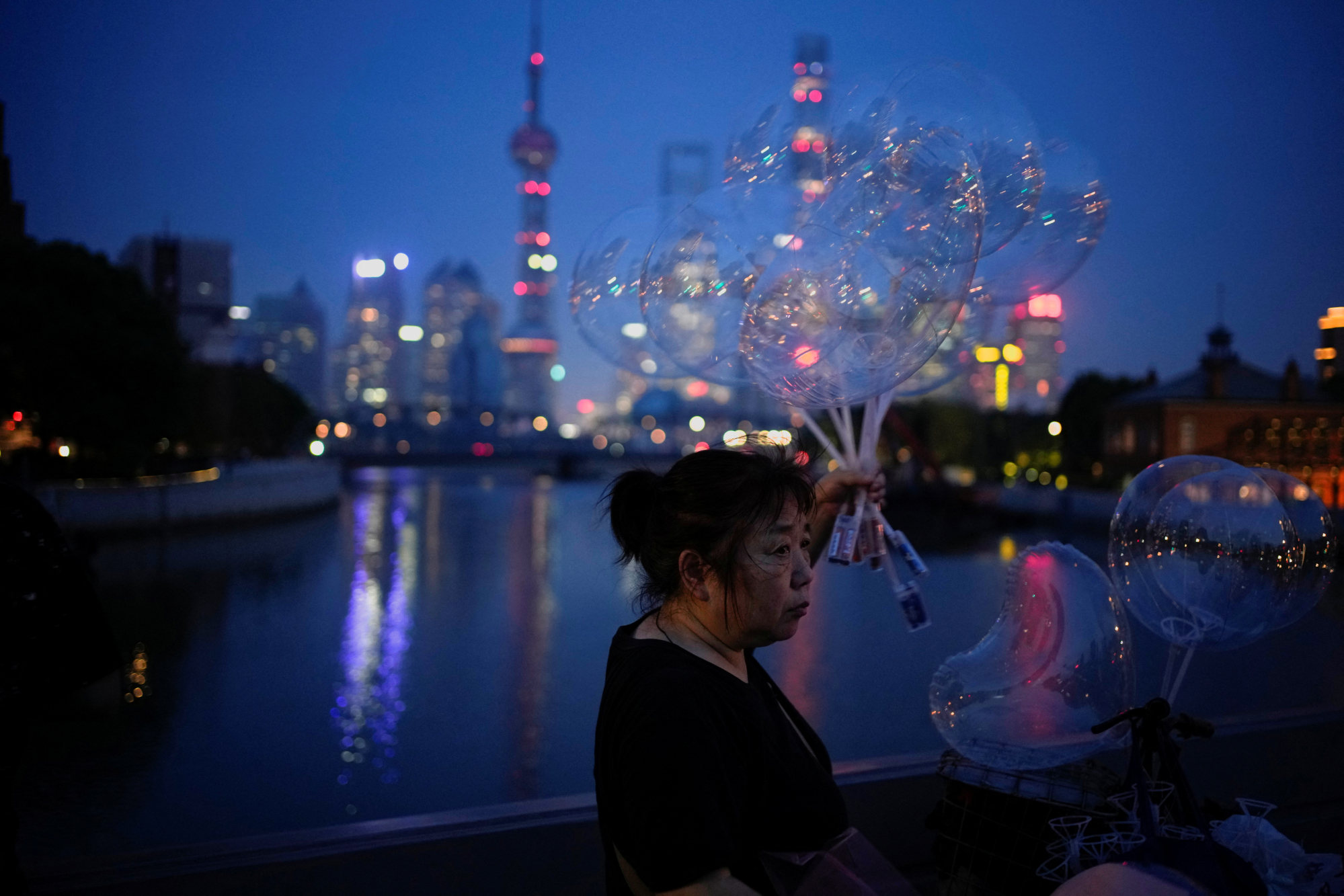 China's EV industry has been growing by leaps and bounds since 2014, bolstered by government subsidies, a rapid expansion in charging infrastructure and people's preference for environment-friendly cars. Over the coming months, EV sales are expected to surge as more people buy such cars before Beijing scraps subsidies, analyst said.
Chinese carmakers are expected to start delivering new models featuring autonomous driving technology and sophisticated in-car entertainment systems in the coming weeks to capture this buying euphoria.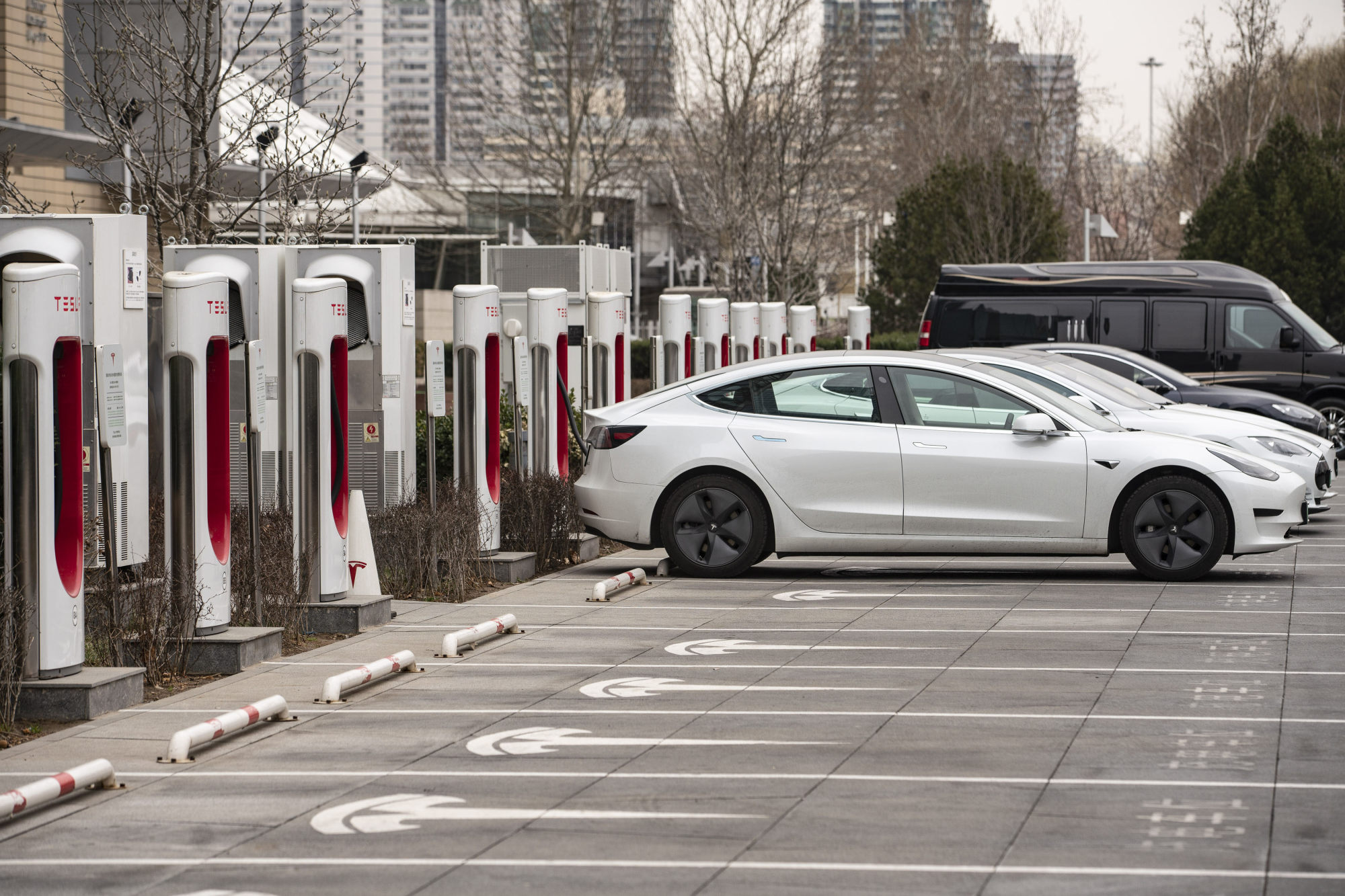 New models
that will be ready for delivery as soon as this month include Nio's ET5 luxury car, Xpeng's G9, Li Auto's L9 full-size SUV, BYD's Model 3 competitor Seal and the Aito M5, which runs on Huawei Technologies' HarmonyOS.
Beijing's scrapping of EV subsidies from 2023 has also forced carmakers to build more affordable vehicles.
EV adoption across the country is likely to top 30 per cent in the coming months, compared with about 26 per cent in May, UBS analyst Paul Gong said this month. Last year, the Swiss bank forecast that three out of every five new cars hitting roads in China in 2030 would be powered by batteries.
The total deliveries of EVs could surpass 6 million units this year, more than doubling last year's total, Gong said.
An
unprecedented heatwave
in the northern hemisphere has reduced the water level in China's catchment areas, crimping the output of hydroelectric power in central Sichuan province. The resulting power shortage in the middle of the summer has forced cities as far away as Shanghai to shut the lights along the famous Bund embankment to conserve electricity.
Shirley Zhao, who lives in Wuhan and drives an EV, said the power shortage had already limited people's movements and business activity, with time spent driving reduced accordingly. "I just drive less during the power shortage," she said, adding that EVs will still be attractive to China's young drivers.
Shanghai-based Nio said last week that the impact on its clients was limited because its battery service business, which allows customers to lease battery packs, has proved helpful during the power crisis.
State Grid has not yet said when the power cuts at charging stations will end.