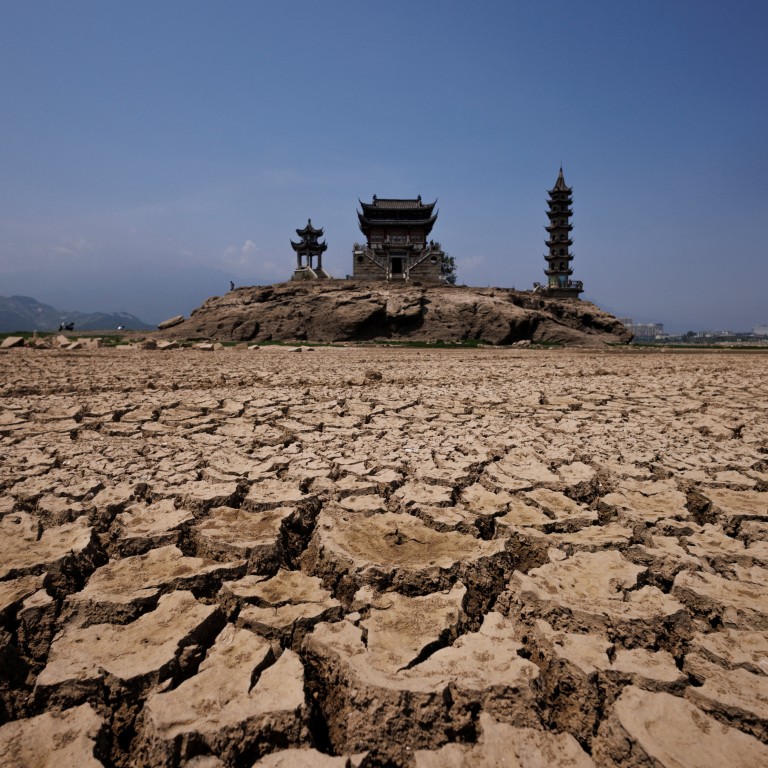 Why power storage and smart-grid investments are key to China's energy transition and climate change adaptation
Extreme climate events, transition to low-carbon energy may spur demand for storage facilities and digital power-grid management systems
Technological advances and industry competition will bring down the high costs of storage and smart-grid solutions, says analyst
The increasing frequency of
extreme climate events
and an accelerating transition to low-carbon energy will spur demand for energy storage facilities and digital power grid management systems in China, according to analysts.
More investment is needed to bring down their costs for mass deployment.
"Energy storage and smart grid facilities will be the main tools for
ensuring supply reliability
in the future," said Dennis Ip, regional head of utilities research at Daiwa Capital Markets.
State Grid Corporation of China aims to boost its spending on distribution infrastructure by 7 per cent this year to 315 billion yuan (US$46 billion), while its budget for smart-grid hardware and software is expected to grow to 91 billion yuan in 2025 from 37 billion yuan last year, Ip noted.
It called on provincial governments to speed up the approval and construction of nuclear, hydro, wind and solar power plants and cross-province transmission lines, to ensure demand-supply balance before the end of 2025.
Premier Li Keqiang announced on Wednesday that Beijing will back the issuance of 200 billion yuan of special bonds by central government-administered power generators, to support projects that bolster power supply reliability.
"However, in the medium to long term, energy storage, hydrogen and smart power grid management solutions must all be ramped up to increase the reliability and flexibility of our power supply system to meet the challenges posed by more frequent extreme climate events and rising reliance on renewable energy."
To fight climate change by achieving carbon neutrality by 2060, the country aims to have 80 per cent of its energy come from renewable sources, up from 25 per cent in 2030 and 16 per cent in 2020.
Coal and natural gas-fired power made up 67.4 per cent of total electricity output last year, down from 70.4 per cent in 2018.
This compared to 16 per cent for hydro, 7.8 per cent for wind, 3.9 per cent for solar and 4.9 per cent for nuclear power, according to the China Electricity Council.
To better manage intermittent output so that it does not cause instability to the distribution networks, solar and wind farm developers have been asked to invest in or lease storage capacity in order to win project approvals.
Utilities-scale storage mainly takes the form of pumped storage hydropower-generating capacity and giant batteries.
The former stores energy by pumping water from a reservoir to another one at a higher elevation, using power generated in excess of demand. The water is later released to generate hydropower when electricity supply is short.
Lithium-ion, sodium sulphur and lead acid batteries are typically used in power grids. China's chemical energy storage capacity more than tripled to 5.73 gigawatts last year from 2019, according to the China Energy Storage Alliance.
Technological advances and industry competition will bring down the high costs of energy storage and smart grid solutions, Lin said.
"Currently, the bulk of the cost comes from the generation side due to fuel costs, while transmission and distribution make up a lesser part," he said. "In the future, the proportions will be reversed as we boost investment to ensure supply reliability."