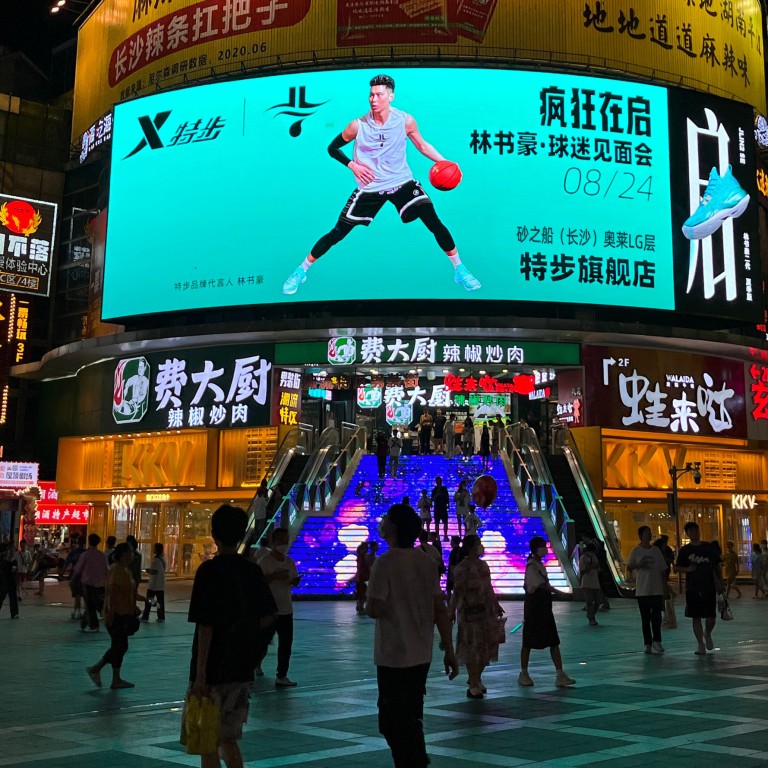 Chinese Nike rival Xtep leverages social media, live-streaming to set record sales, downplays popular digital tokens
Xtep is banking in the influence of social media and live-streaming to help drive the next record in annual sales under its 2021-2025 growth plan
The owner of K-Swiss, Merrell and Saucony brands reported its best interim results since its Hong Kong listing in June 2008
Chinese
sportswear group
Xtep International is leveraging the power of social media and live-streaming to help boost sales under its five-year growth plan, while downplaying the digital-asset approach due to heightened regulatory scrutiny.
The company, whose brands K-Swiss, Merrell and Saucony competes with Nike and Adidas globally, is also seeking to open bigger retail stores to complement its e-commerce efforts and close smaller outlets, chief financial officer Ricky Yeung said during a media briefing last week.
"This method is a solution for [boosting] sales and profitability and expanding the reach of our shops. The number of Xtep-branded stores have not increased by a lot, but sales have been rising" so far, he said in an interview. Xtep has worked with landlord Wanda to lease 300 to 400-square metre stores, he added.
Xtep reported a
record
5.68 billion yuan (US$826.6 million/HK$6.49 billion) sales in the six months ended June 30, a 37.5 per cent jump from a year earlier, according to its stock exchange filing last week. Earnings rose 38 per cent to 590.4 million yuan, the highest interim since its listing in 2008.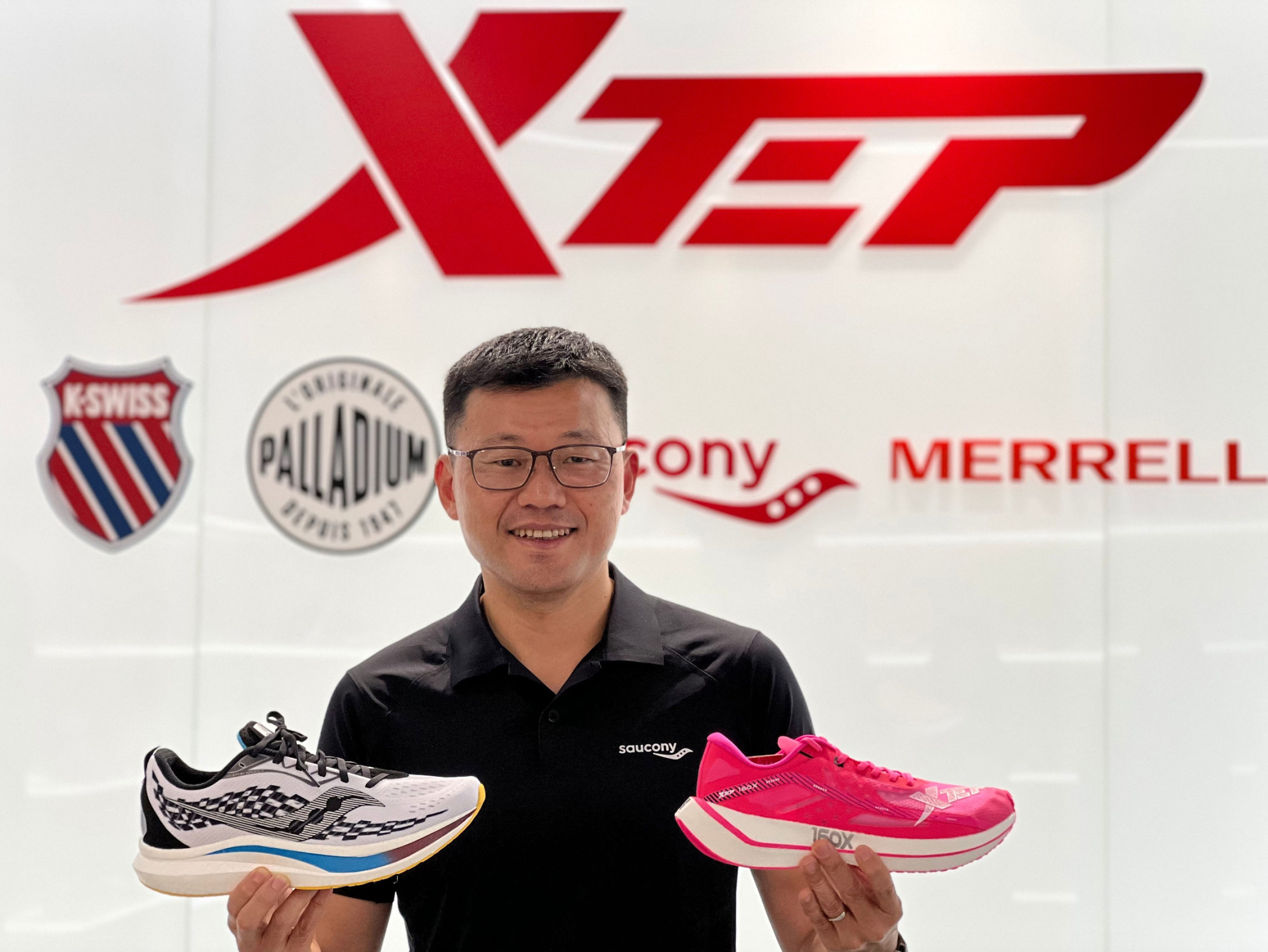 Based in Xiamen in south-eastern Fujian province, Xtep aims to achieve 24 billion yuan of annual sales by 2025 to compete with bigger rivals at home. Li Ning had 12.4 billion yuan of sales in the first half of 2022, while Anta Sports Products booked 26 billion yuan, according to exchange filings.
Sportswear companies have also benefited from buyers switching to local purchases over imports in the last two years, he added. They started to record more than 20 per cent annual growth in sales from 2018, except a stumble in 2020 when the Covid-19 pandemic cut sales by less than 10 per cent.
Sales of the two digital running shoes were encouraging, Yeung noted.
Despite their popularity, Xtep will continue to place its focus on "real and physical products," Ding Shui Po, chairman and chief executive, said last week. NFTs will not be a major development trend in the group's business plan, he added.
"China does not encourage NFTs, but when it comes to digital products, it is rather OK," Ding said "We are following the national policy of course, but digital products will not be our focus. Looking forward, we will focus on offline functional products."
The rapid sell-out in Xtep's NFTs proved the brand's growing popularity, helping it burnish appeal among youngsters at a low cost. Even so, the group will not employ that approach aggressively, Yeung said, because it operates within the traditional footwear and apparel industry.