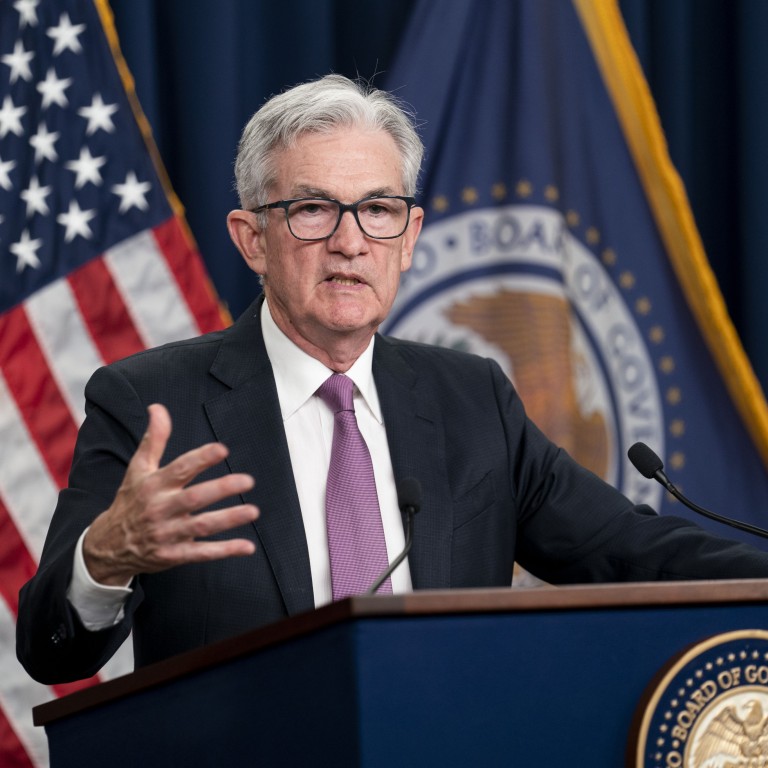 Hong Kong stocks retreat from two-week high as Fed chair Jerome Powell's hawkish comments on rate increases spur regional rout
The Hang Seng Index dropped 0.7 per cent in Monday trading, the Hang Seng Tech Index lost 1.2 per cent, and the Shanghai Composite Index rose 0.1 per cent
Techtronic Industries and laptop maker Lenovo lead the declines in Hong Kong
The Hang Seng Index dropped 0.7 per cent to 20,023.22 at the close, surrendering some of the 2 per cent gain made last week. The Hang Seng Tech Index lost 1.2 per cent, while the Shanghai Composite Index in mainland China added 0.1 per cent.
Of the Hang Seng Index's 69 members, 57 ended lower on Monday. Power tool maker Techtronic Industries and laptop producer Lenovo Group were among the worst performers, falling by at least 4 per cent. Meituan, China's biggest on-demand service provider, rallied 2.6 per cent to HK$186.70 after its second-quarter revenue beat estimates.
In a speech during the Fed's Jackson Hole symposium last week, Powell hinted that interest rate increases were far from over and that borrowing costs might need to stay at elevated levels for some time until US inflation was fully tamped down. While highlighting the risks involved in a premature loosening of monetary policies, he also warned of the potential pain households and businesses would need to bear because of the tightened financial conditions.
His hawkish stance dashed hopes among some traders that the increases in interest rates would slow or even pause – hopes that have underpinned a rebound in US stocks over the past two months.
"What's not being reflected in the fall in equity markets is the impact of the recession on profits and cash flows and, therefore, dividends," said Richard Dunbar, head of multi-asset research at abrdn. "The last earnings season was a strong one. We feel that the potential risks to earnings are not reflected in many equity markets."
With a risk-off mood prevailing, traders looked past the agreement reached by Beijing and Washington on Friday granting American auditors permission to review the audit documents of Chinese companies trading in the US. The resolution removed a delisting risk for about 200 companies listed on the New York Stock Exchange and the Nasdaq.
All major markets fell in Asia, with declines in Japan, South Korea and Australia reaching at least 2 per cent. The yield on two-year Treasuries rose to its highest since 2007, while the dollar index touched its highest level in two decades, reflecting the fact that haven trade is dominating global asset allocations.
Meanwhile, China's economic data continued to put investors on edge. Profits at the nation's industrial companies fell 1.1 per cent from a year earlier in the first seven months, according to data released by the statistics bureau over the weekend.
Two companies started trading on mainland exchanges on Monday. Xinxiang Tianli Energy, which makes materials for lithium batteries, jumped 21 per cent to 68.69 yuan in Shenzhen, while memory chip maker Zbit Semiconductor slid 25 per cent to 48.86 yuan in Shanghai.