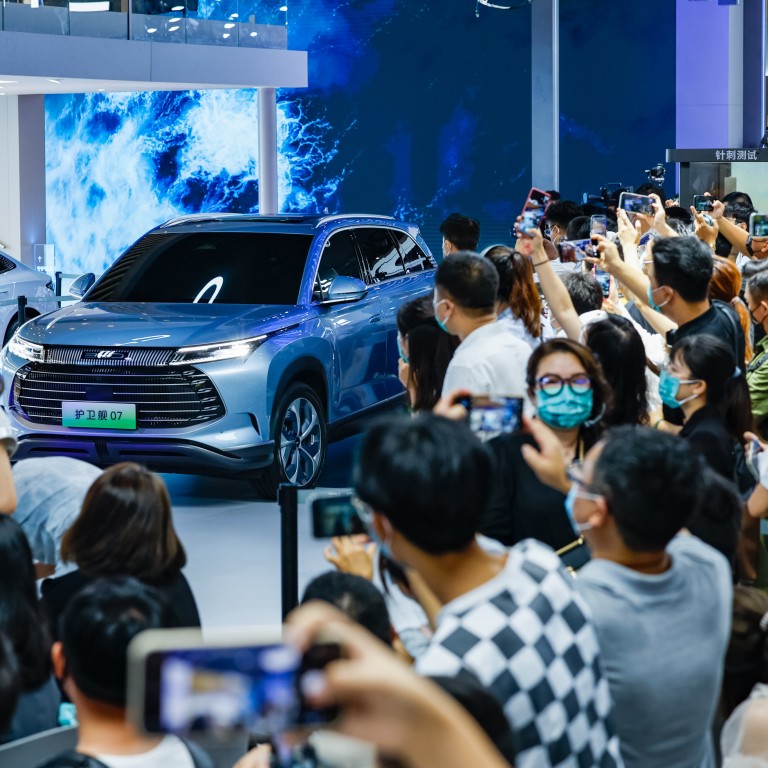 China EV makers including Nio, Xpeng, Li Auto take Covid-19 hit as outbreak closes Chengdu car show five days early
The closing also impacts the marketing plans of emerging EV builders such as WM Motor, Aiways, and Evergrande New Energy Vehicle Group
The industry is struggling to regain traction after losing 1 million vehicles worth of production to supply-chain disruptions earlier this year
One of the mainland's largest car exhibitions has dropped its curtain five days ahead of schedule due to a Covid-19 outbreak, adding to the list of pandemic-related disruptions that have made this year difficult for
electric-vehicle (EV) makers
.
The 10-day Chengdu Motor Show, originally expected to run through September 4, ended on Tuesday as local authorities banned all kinds of events to avoid crowding amid a flare-up in coronavirus cases. The show had drawn 128 brands, which were exhibiting 1,600 models.
"A shortened auto show represents another setback for China's carmakers this year since their marketing and sales activities will be disrupted," said Eric Han, senior manager at business advisory firm Suolei in Shanghai. "Smart EV start-ups that plan to lure more customers with their fancy new models appear to be the main victims."
Chengdu, capital of southwestern China's Sichuan province, recorded more than 450 Covid-19 cases between August 25 and 29, prompting the city government to double down on pandemic curbs in accordance with Beijing's zero-Covid strategy.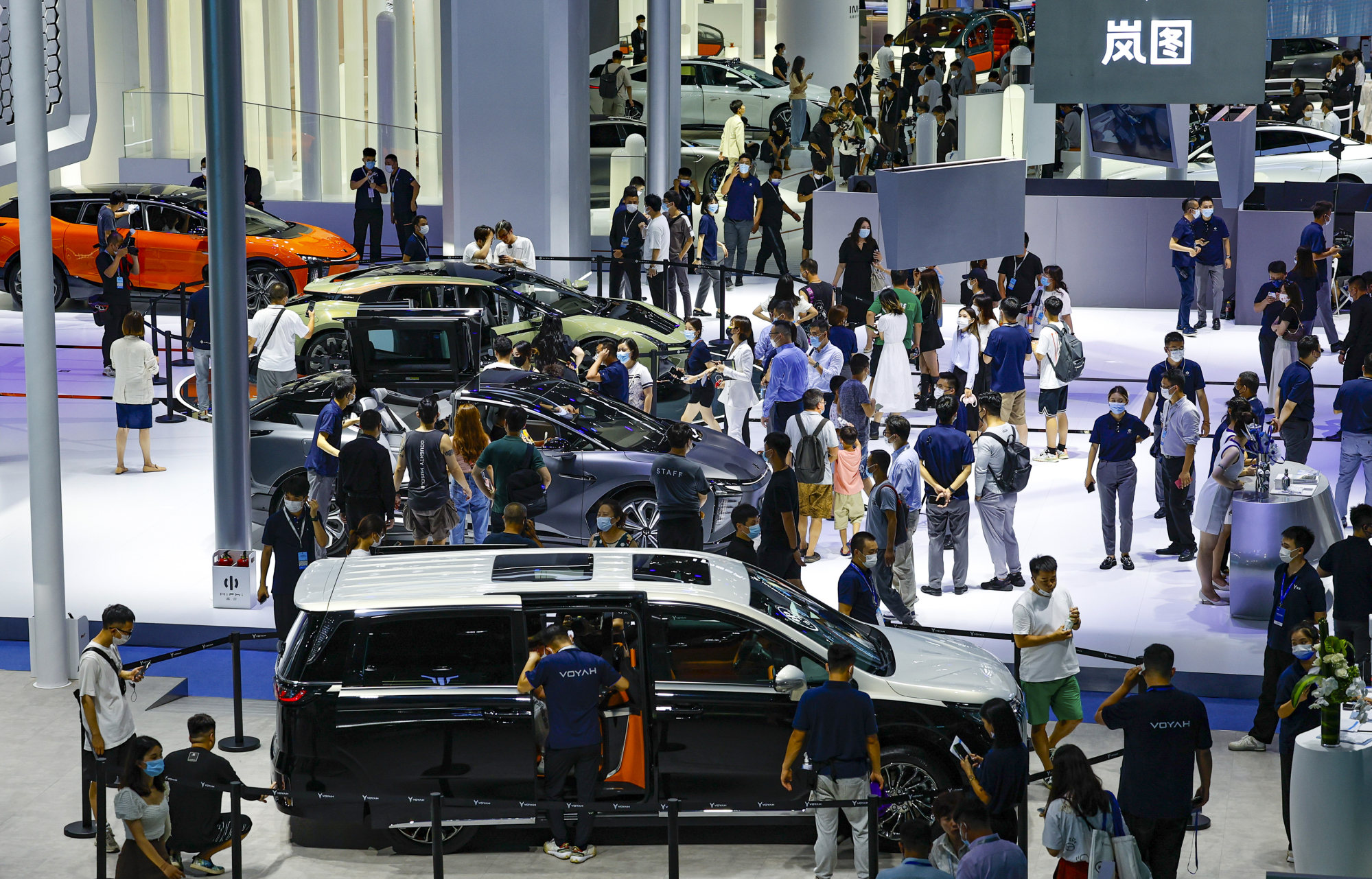 The EV adoption rate in China, the world's largest automotive and EV market, is likely to top 30 per cent in the coming months, compared to about 26 per cent in May, UBS analyst Paul Gong said this month. Total deliveries could surpass 6 million units this year, more than doubling last year's total, Gong said.
However, the industry took a beating from Covid-19 lockdowns in Shanghai, known as China's "Motown", and Changchun, a major manufacturing base in northeastern Jinlin province, between March and May. Those disruptions strained supply chains as they forced thousands of assemblers and component makers to at least partially suspend production.
The industry
lost 1 million vehicles
worth of production in April, as production declined 46.2 per cent from the previous month to 1.2 million units, according to the China Association of Automobile Manufacturers.
Auto China 2022, which was slated to start on April 21 in Beijing, also fell victim to the Covid-19 situation.
Under the "Made in China 2025" industrial strategy, Beijing hopes its major EV companies can grasp core technologies in the sector and secure a leading ­position worldwide.