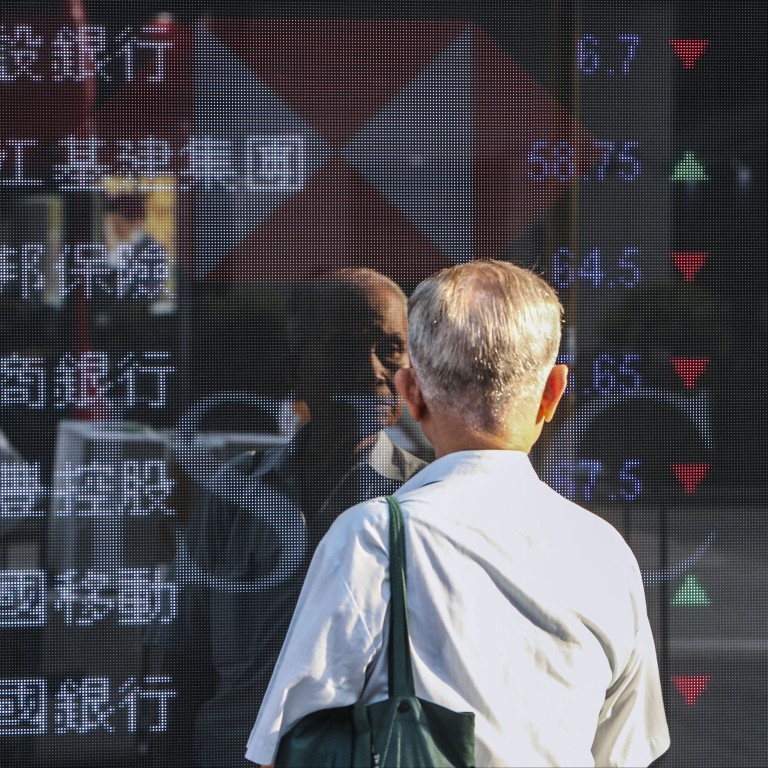 Stocks log monthly loss on BYD sell-off, tech setback as weak China data, housing slump damage earnings
China's manufacturing industry contracted for the second month in August amid snap lockdowns, official report shows
Buffett's Berkshire Hathaway sold 1.33 million BYD shares for US$47 million, reducing its holdings in China's biggest EV maker by unit sales
The Hang Seng Index fell 1 per cent this month to 19,954.39, and was little change in Wednesday trading. The Hang Seng Tech Index advanced on Wednesday 1.1 per cent but failed to overturn a 1.3 per cent setback for the month. The Shanghai Composite Index lost 0.8 per cent.
"The major concern is the economy, which is not likely to pick up with the zero-Covid in place," said Wang Zheng, chief investment officer at Jingxi Investment Management in Shanghai. "The negative impact has already been reflected in the interim results." Buffett is taking profit and the sale will not blemish the broader new-energy sector, he added.
China's zero-Covid policy, power shortages and the housing market crisis almost stalled growth last quarter. The Hang Seng Index has retreated 11 per cent from a high in June, and valuations have fallen to 7.6 times earnings, the cheapest among major markets after Brazil, according to Bloomberg data.
Poor earnings infected Country Garden, one of China's biggest developers, which tanked 23 per cent this month as home sales dwindled. A report saying Tencent Holdings was planning to sell its stake in Meituan hurt its other investee stocks, including Kuaishou which crashed 13 per cent.
Some 63 per cent of all China listed universe had released interim results by August 27, averaging a 7 per cent earnings growth, according to Goldman Sachs. That compares with the consensus estimate of 17 per cent growth for CSI 300 Index and 6 per cent for MSCI China Index.
Sentiment improved a bit after the Xinhua News Agency said that the Communist Party will hold its Congress on October 16. The meeting will see a reshuffling of top leaders, with President Xi Jinping likely to win an unprecedented third term.
Five companies started trading on the mainland's exchanges, with three rising and two sliding below their IPO prices.
Beijing Hanyi Innovation Technology surged 54 per cent to 39.51 yuan in Shenzhen, while medical equipment maker Shanghai MicroPor EP MedTech tumbled 20 per cent to 13.15 yuan.
Major markets in the Asia-Pacific region were mixed as concerns about the US policy tightening impetus unnerved traders. Japan's Nikkei 225 slipped 0.4 per cent and Australia's benchmark equity gauge dropped 0.2 per cent. South Korea's Kospi rose 0.9 per cent.