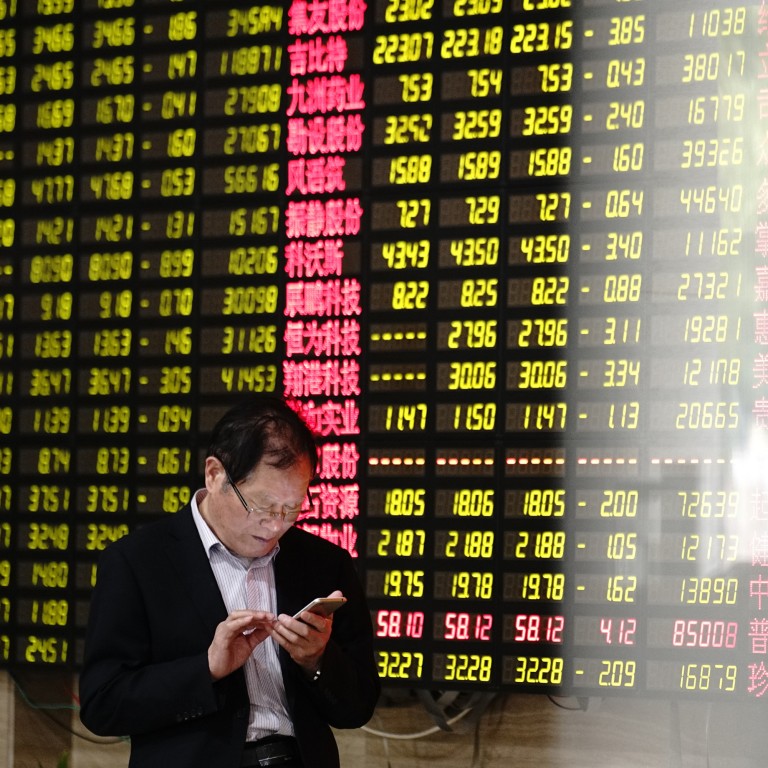 Hong Kong stocks slide by most in 3 weeks as Taiwan risk, China manufacturing data hobble markets, BYD sell-off persists
A private sector report showed manufacturing shrank in August, while report of drone shooting heightened cross-strait tensions
BYD slipped again while Bosideng suffered a 8.4 per cent beating as major shareholders cut stakes
The Hang Seng Index retreated 1.8 per cent to 19,597.31 at the close, the biggest decline since August 10. The benchmark fell 1 per cent in August, a second month of retreat. The Hang Seng Tech Index sank 1.6 per cent while the Shanghai composite Index slipped 0.5 per cent.
"The economic recovery momentum seems to be fading," said Zhou Jianhua, an analyst at Central China Securities. "The issue is that aggregate demand is weak, with weakening consumption and a slumping property market. Even if the growth-stabilising measures are stepped up, the recovery will still be weak this quarter."
The past month proved to be turbulent for traders eyeing a reversal in sentiment. Cross-strait tensions, power shortages and the flare-up in Covid-19 outbreaks in Hainan island and Shenzhen have combined to dent risk appetite.
In the latest move, China will lock down Chengdu, the capital of southwestern Sichuan province, from 6pm local time on Thursday, where there has been a spike in new infections and a series of power cuts.
Elsewhere, China's biggest down apparel maker Bosideng sank 8.4 per cent to HK$4.05 after New Surplus International Investment, a company controlled by
founder and CEO Gao Dekang
, plans to sell 230 million shares or a 2.1 per cent stake at HK$3.94 each.
Biocytogen Pharmaceutical Beijing rose 3.1 per cent to HK$26 on its first day of trading in Hong Kong. Hangzhou Langhong Technology dropped 0.2 per cent to 16.97 yuan in Beijing, while fellow debutant Kunming Hendera Science and Technology surged 51 per cent to 8.77 yuan.
Other major benchmarks in Asia-Pacific slid before a US job report on Friday that is likely to show strong growth and reinforce rate-hike expectations. Japan's Nikkei 225 fell 1.5 per cent, and South Korea's Kospi and Australia's equity gauge tumbled at least 2 per cent.