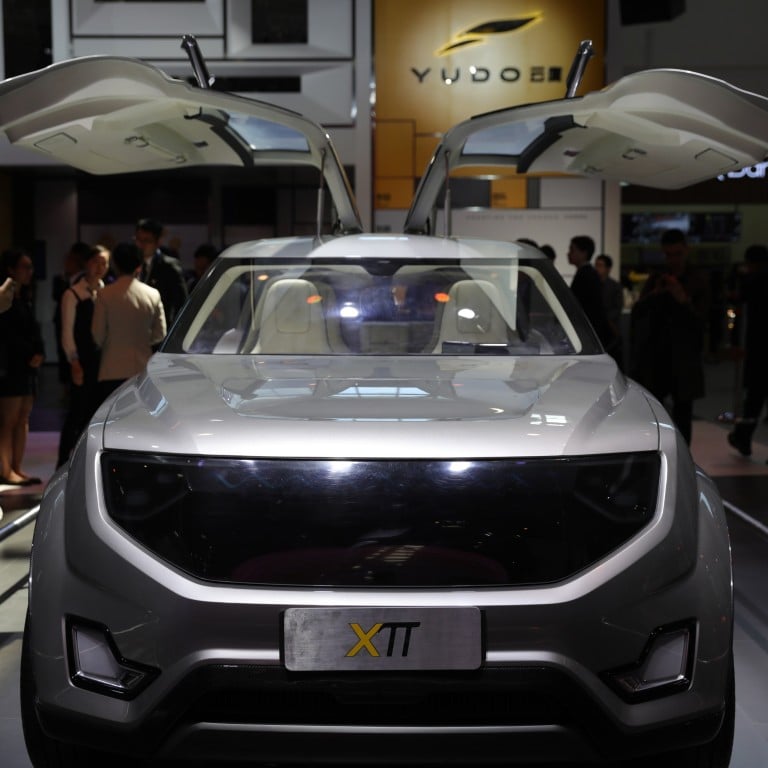 Tesla, Xpeng, Nio and other EV makers to face another rival as parent of Juneyao Airlines joins China electric-car fray
Juneyao Group's acquisition of EV start-up Yudo Auto signals its intent to enter an increasingly crowded market
The company appears set to join an eclectic list of electric-car hopefuls that includes Baidu, Xiaomi, Huawei and China Evergrande
Shanghai-based Juneyao Group, the parent company of Juneyao Airlines, plans to enter the increasingly crowded mainland China market for electric cars after it took control of start-up Yudo Auto.
It becomes the latest Chinese company to diversify into the fast-growing electric vehicle (EV) sector, where established home-grown companies Xpeng, Nio and Li Auto, along with US-based market leader Tesla, are already facing a parade of newer rivals.
Two sources with knowledge of Juneyao's business strategy said it had been preparing to build battery-powered vehicles for several years, and the recent acquisition of Yudo, a Fujian province-based EV start-up, represents a leap forward for the privately-owned firm.
Juneyao would not comment on the matter, and Yudo was not available for comment on Monday.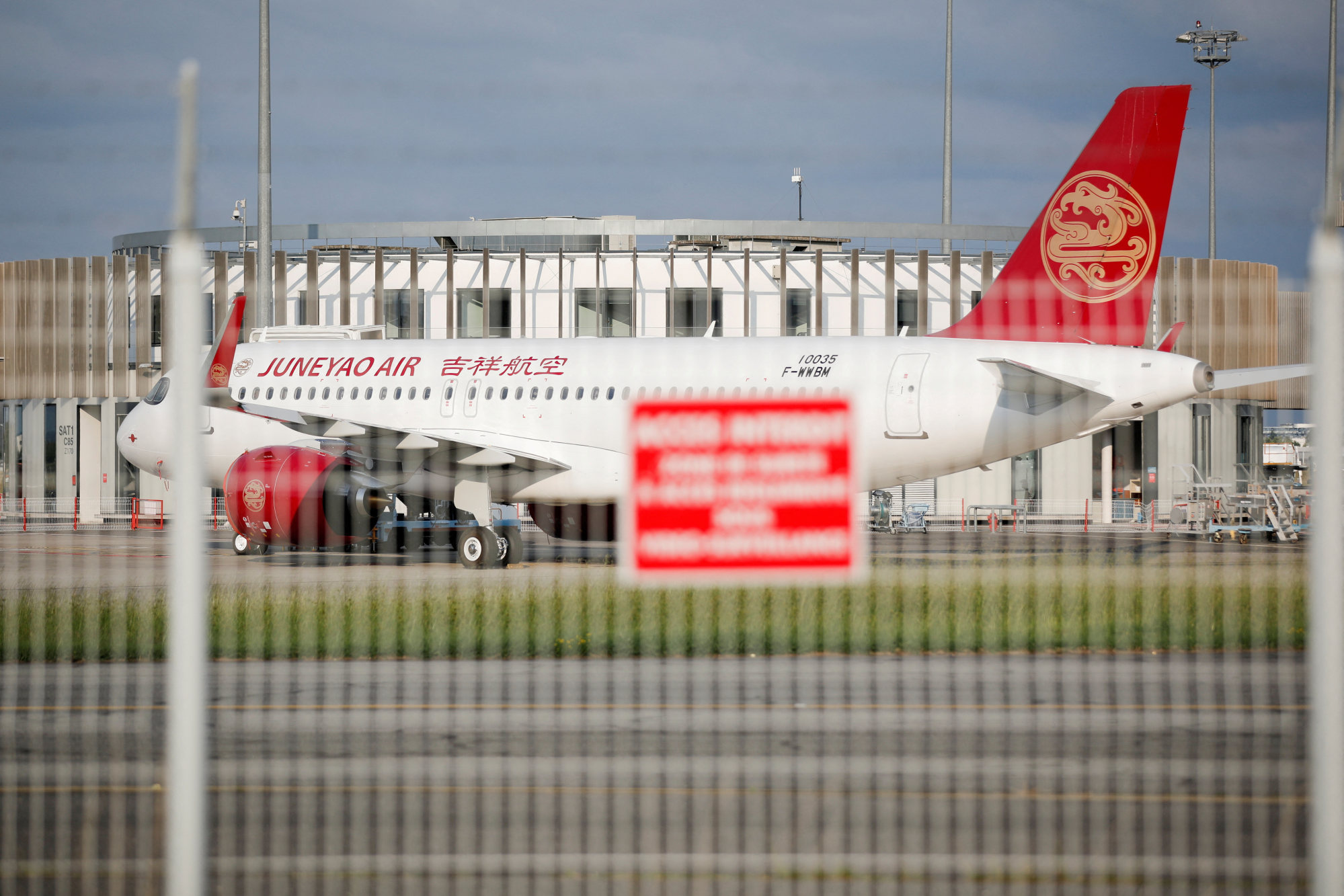 Dozens of Chinese companies, including tech behemoths
Baidu
and
Xiaomi
, telecom equipment giant
Huawei Technologies Cos
and debt-ridden property developer
China Evergrande
, have already started developing or building electric cars as drivers increasingly replace their petrol-guzzling vehicles with environment-friendly EVs.
"Some big firms, even without car manufacturing capability, believe that they can make big profits by moving into the industry," said Chen Jinzhu, chief executive of Shanghai Mingliang Auto Service, a consultancy firm. "The market potential is huge, but competition will be cutthroat over the coming years."
However, even the top Chinese competitors have yet to turn a profit.
The size of the stake Juneyao now holds in Yudo is unknown, but the sources said the conglomerate, which is involved in aviation, retail, education and finance, would face an uphill task in building EVs that can grab market share.
The EV adoption rate in China is likely to top 30 per cent in the coming months, compared to 26 per cent in May, said Paul Gong, a UBS analyst. Total deliveries could surpass 6 million units this year, more than doubling last year's total, he added.
The Swiss bank forecasts that about 60 per cent of new vehicles taking to China's roads in 2030 will be battery powered, as Beijing pursues its
twin climate goals
of peak carbon emissions by 2030 and carbon neutrality by 2060.
Juneyao Group plans to create a new brand for its EVs, the sources said, but it is not known which group of customers it would target.
Juneyao Airlines, the core business of the group, reported a net loss of 1.89 billion yuan (US$273 million) for the first half of this year, when its main hub Shanghai suffered from a two-month citywide Covid-19 lockdown. It had a profit of 102 million yuan in the same period in 2021.
Tesla
and Chinese rivals
Xpeng
,
Nio
and
Li Auto
dominate the premium EV segment in China, appealing to wealthy drivers with models that offer preliminary autonomous driving technologies and high-performance batteries.
Battery-powered cars priced between 100,000 and 200,000 yuan are affordable to millions of Chinese young drivers, and the segment will see fierce competition in the coming years. In the emerging lower-cost segment of the market, General Motors has
just started selling a two-seater convertible
, made in partnership with China's SAIC Motor and Wuling Motors, that starts at 40,000 yuan.
Yudo, founded in 2015 with the support of the southeastern Chinese province of Fujian, has yet to post a profit. The company has a manufacturing facility with annual capacity of 80,000 units in Fujian province's Putian city.
In July, Juneyao set up a company with registered capital of 1 billion yuan and a business scope including EV sales, car parts research and development and EV charging infrastructure operations, according to Qichacha, a data provider that tracks official company registrations.