IPO
Get more with myNEWS
A personalised news feed of stories that matter to you
Learn more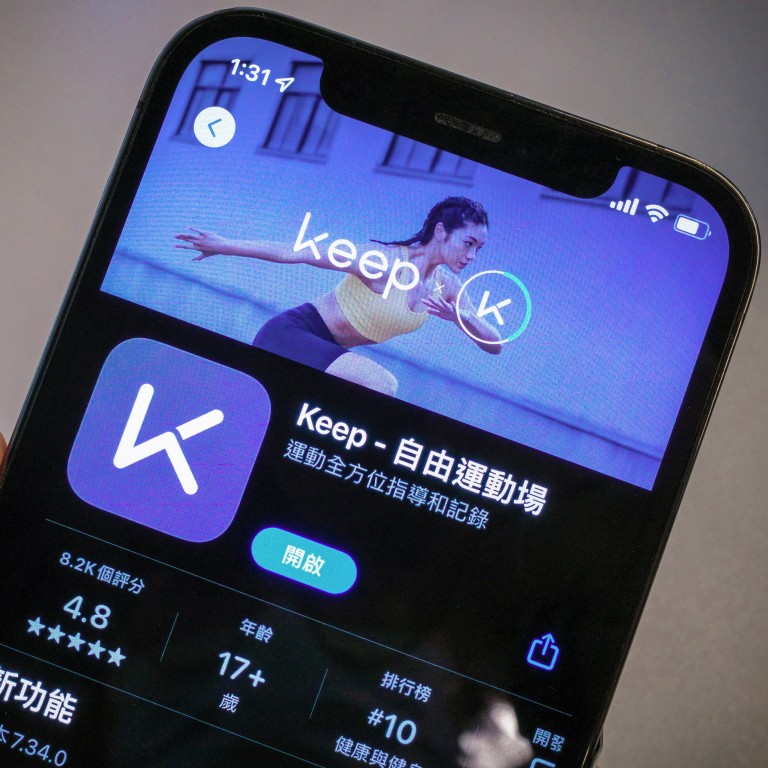 Tencent-backed Keep Inc, China's largest online fitness company, renews Hong Kong IPO application
The poor market sentiment has forced many companies to put their IPO plans on hold
Keep initially wanted to list in the US last year but decided on Hong Kong because of the tense relationship between Beijing and Washington, market sources said
China's most popular fitness app Keep Inc has renewed its listing application in Hong Kong after letting the first one lapse last month.
The company, which is backed by
SoftBank
's Vision Fund and
Tencent Holdings
, had filed a listing application in February, but it did not proceed further during the six- month window that ended in August.
Keep initially wanted to list in the US last year but shifted to Hong Kong because of the strained ties between Beijing and Washington, market sources said.
Keep is the largest online
fitness
platform in China with 37.7 million monthly active users as of June, compared with 34.4 million at the end of 2021, according to a report from market consultancy CIC.
The company founded in 2014 by Wang Ning is among the businesses that have benefited from the pandemic as people were forced to work out at home.
"The Covid-19 pandemic led to an increase in people's willingness to work out at home and an increase in online traffic to our platform," Keep said in the filing on Tuesday, adding that its users and membership retention rate had increased since 2020 when the pandemic started.
Wang, 31, controls 30 per cent of the voting rights and will remain the single largest shareholder after the IPO, the filing said. The company, however, did not give a listing timetable or the targeted amount.
The huge membership has not yet translated into profits for the company, according to the updated financial information in the filing. First-quarter revenue rose 37.6 per cent year on year to 417.27 million yuan (US$59.8 million), while operating losses narrowed 26 per cent to 181.96 million yuan.
The company said the losses were due to expenditure on advertising and marketing, investment in research on information technology and products.
"We expect to continue to incur net losses in the foreseeable future, including for the year ended December 31, 2022, due to our continued investments in user growth and vertical skills to capture the substantial opportunities in the industry and strengthen competitive moats," the company said.
Keep, however, pointed to the positive outlook of the fitness market in China. The country had the world's largest fitness population of 303 million last year, which is expected to reach 415.7 million by 2026, according to the CIC report. The online fitness market in China is expected to grow from 370.1 billion yuan to 895.8 billion yuan in the same period, a compound average growth rate of 19.3 per cent, the report said.
While China has requested cybersecurity reviews for companies with over 1 million users seeking to list overseas, Keep indicated that its legal adviser said that the risk of being required to undertake such a review was low as Hong Kong does not fall within the scope of listing abroad.
"Keep belongs to the new economy industry, and the characteristics of this industry is such that in the early stages of development companies need to invest large a amount of resources to strive for a larger market share," said Kenny Ng Lai-yin, a strategist at Everbright Securities International. "Keep, in the current stage, is in this situation."