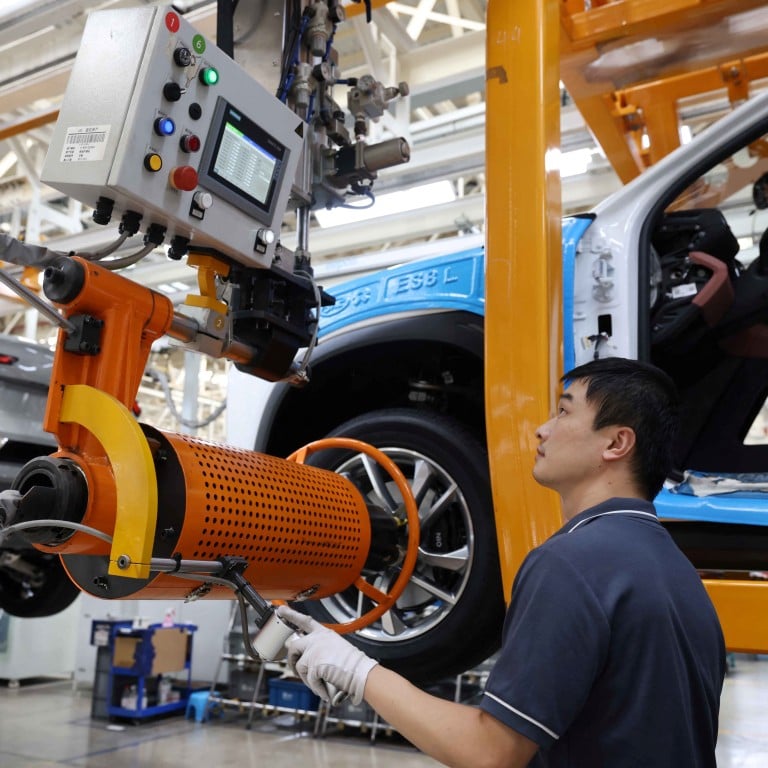 Nio sees silver lining, predicting 32 per cent growth in third-quarter EV deliveries even if China's slowdown deters most buyers
Deliveries may rise to between 31,000 and 33,000 EVs in the three months ending in September, compared with 25,059 in the previous quarter, Nio said
The top end of the forecast means an increase of 7,941 cars from the previous three months, in sharp contrast to rivals Xpeng and Li Auto
Nio said it may deliver up to 32 per cent more electric vehicles (EV) in the third quarter, sounding an optimistic note that defied the declining sales by its fiercest rivals in the world's largest automobile market.
Deliveries may increase to between 31,000 and 33,000 EVs in the three months ending in September, compared with 25,059 units the Shanghai-based carmaker handed to customers in the second quarter, according to Nio.
The top end of the forecast means an increase of 7,941 cars from the previous three months, in sharp contrast to rivals Xpeng and Li Auto and their expectations of declining deliveries, as mounting concerns about job prospects deterred many middle-class drivers from committing to big-ticket items such as smart vehicles.
"Nio's strategy of using multiple models to reach out to more customers proves to be successful," said Eric Han, a senior manager at business ­advisory firm Suolei in Shanghai. "The premium EV segment in China will see fierce competition in the coming months as a raft of new models will hit the market."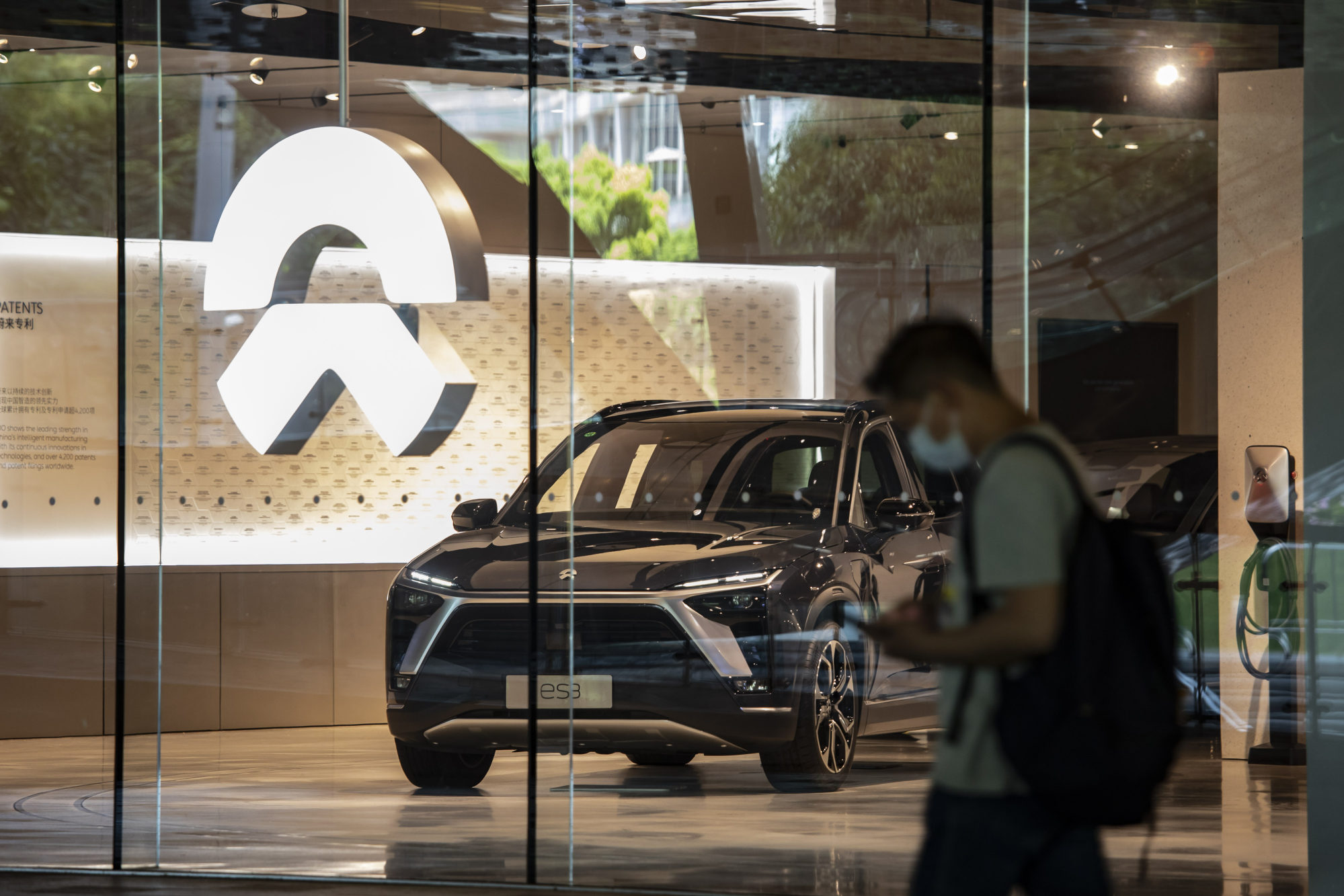 Nio has six different models of EVs in production, including the ET7 luxury sedan, and the ES8 premium sports-utility vehicle (SUV), all of which are aimed at high-income customers.
"We saw robust orders for the ET7 and started its deliveries at scale in August," Nio's co-founder and chief executive William Li said after the company's second-quarter results. "We also look forward to starting the mass production and delivery of the ET5 in late September."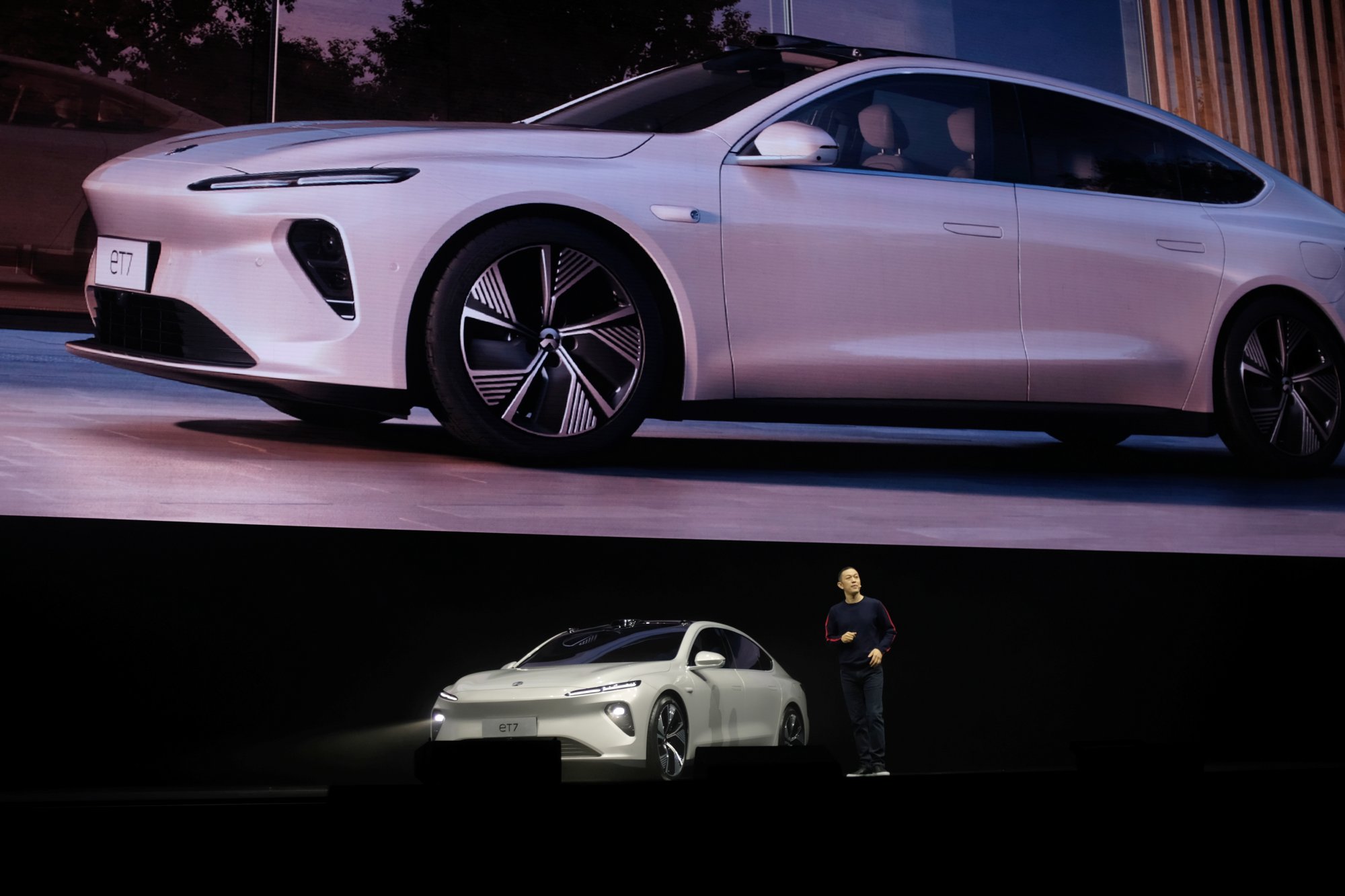 The carmaker is also reaching down to the mass-market price bracket to challenge Volkswagen and Toyota Motor, designing compact EVs that will sell for between 100,000 yuan and 200,000 yuan (US$28,660), two executives at Nio's suppliers said.
"With the compelling product portfolio and well-established brand awareness, Nio will attract a broader user base and embrace robust growth in the coming quarters," Li said.
Nio's second-quarter net loss widened by 54.7 per cent to 2.76 billion yuan, as its gross margin narrowed to 13 per cent from the previous quarter's 14.6 per cent due to increasing costs from research and development, marketing and raw materials.
Revenue rose 3.9 per cent to 10.29 billion yuan, beating a consensus market expectation of 9.8 billion yuan, according to EV news site CnEVpost.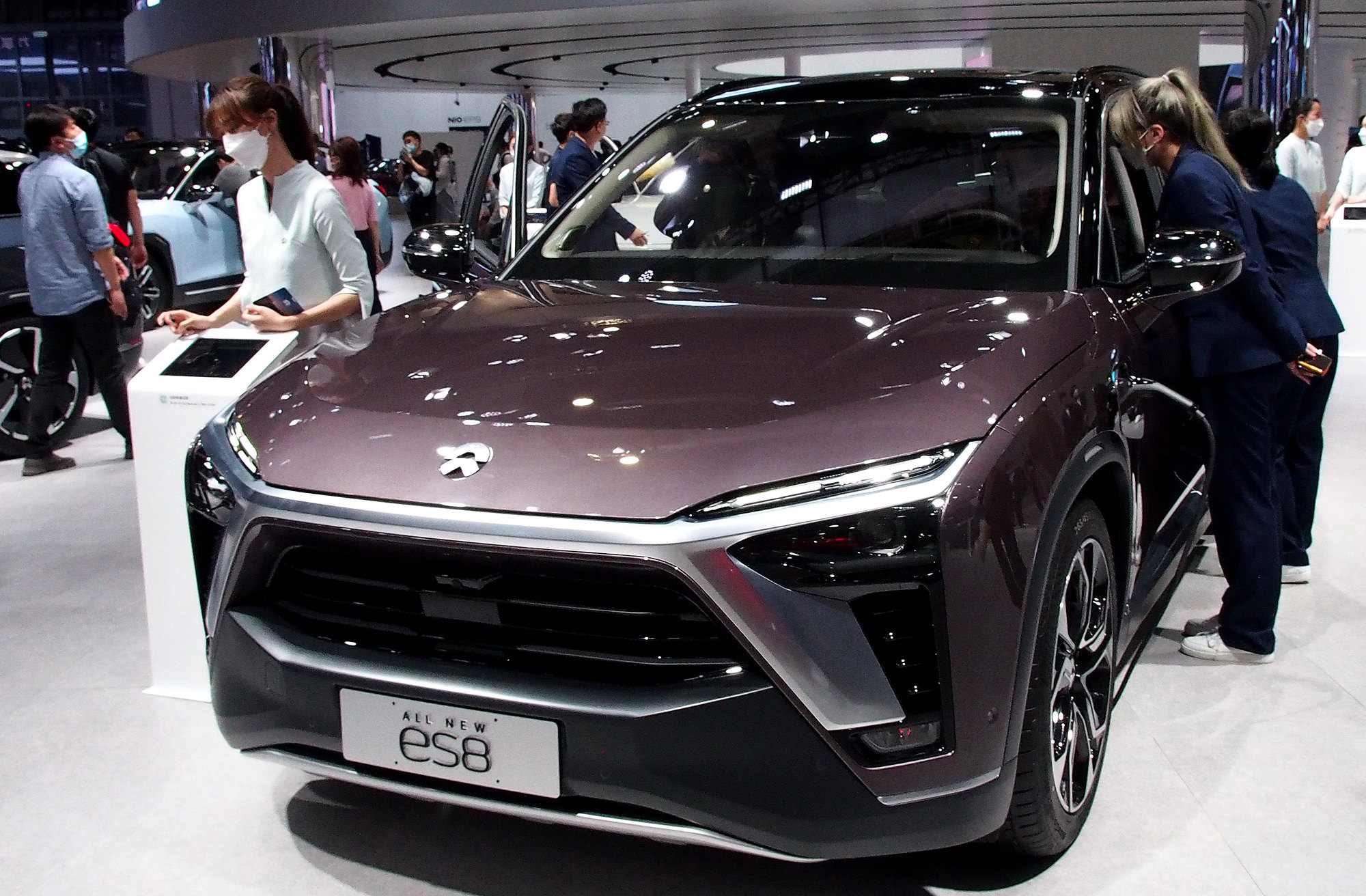 Beijing-based Li Auto, which has only one production model – Li One sport-utility vehicle (SUV) – for sale on the mainland, delivered 4,571 units in August, down 56 per cent from a month earlier because customers shunned the existing vehicle while expecting L8, an upgraded version of the SUV, to be delivered in November.
Most vehicles assembled by China's three Tesla rivals are priced above 300,000 yuan. The premium cars are also luring customers away from global marquees such as BMW and Audi, whose petrol guzzlers powered by internal combustion engines (ICE) have been the top choices among wealthy drivers over the past decade.