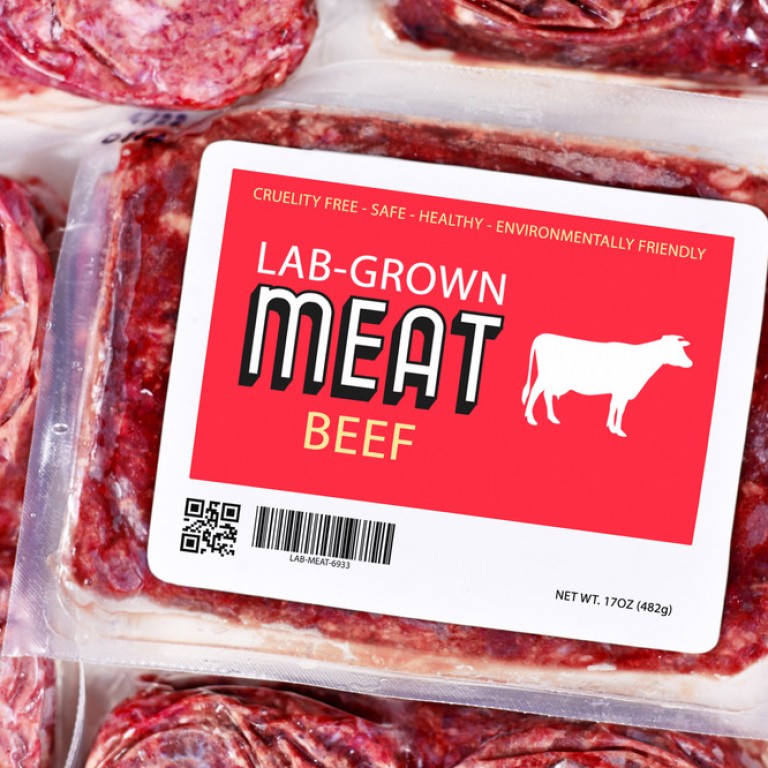 Climate change: Beijing must provide more financial support, guidance to develop China's cultivated protein sector, NGO says
More help is needed from China's government to guide researchers and companies in the cultured meat sector, says non-profit organisation
Synthetic meat companies 'need clear guidelines, well-defined standards' on how to evaluate safety and manufacturing processes
Beijing should provide more financial and policy support to establish an open-access research ecosystem to avoid duplication of efforts by start-ups and accelerate the growth of China's
alternative protein industry
, according to food awareness organisation ProVeg.
But more help is needed from the government to guide the researchers and companies in the cultured meat sector, said Sebastian Joy, president of ProVeg International, a non-profit organisation that raises food awareness.
"Cultured meat companies will need help to launch their products and
thrive in any market
," said Joy. "Companies in this sector have a tendency to work in silos, duplicating efforts and wasting resources so it's very important for governments to fund foundational research."
Synthetic meat technology – which enables the growth of meat by
cultivating animal cells
in a laboratory – is seen as a promising method of producing healthier and more sustainable protein.
In July, a group of researchers from Tsinghua University and Nanjing Agricultural University said they had developed a new "cell factory" to accelerate the expansion of lab-grown animal cells, making it possible to industrialise cultured meat.
In May, China released its latest
five-year plan for bio-economic development
, which included a particular call to expand the production of "synthetic proteins" to "reduce the pressure on environmental resources brought about by conventional animal agriculture" between 2021 and 2025.
The cultured meat companies need clear guidelines, well-defined standards, and detailed information on how to evaluate the safety and manufacturing processes of cultured meat, according to Joy.
"They also need more public-funded, open access research to open up cellular agriculture to various stakeholders and companies of all shapes and sizes," he said.
Joy encouraged China to follow the example of the Netherlands, which in April awarded €60 million (US$60 million) to support the creation of a national cellular agriculture ecosystem as part of the country's National Growth Fund.
China, the world's largest agricultural producer, has urgent need and huge potential to develop plant- and cell-based proteins.
The country is now the world's dominant player in dairy alternative drinks, with a market worth US$10.4 billion, almost five times more than the second biggest market, the US, according to Innova Market Insights.
More than a third of Chinese consumers are already following a flexitarian diet, meaning they are already in transition to a plant-based diet. Sustainability has become a more common reason among Chinese consumers for buying dairy and meat alternatives, second only to health reasons, according to Innova.
China has pledged to reach nationwide carbon neutrality by 2060. In 2019, it produced 1.89 billion tonnes of greenhouse gases from the agri-food sector, 14.36 per cent of total emissions, according to Columbia University's Center on Global Energy Policy.
Plant-based foods produce half the carbon dioxide of animal-based foods, and could therefore play a significant role in decarbonising society, said Joy from ProVeg.
Struggling to keep up with the increasing demand, China is already facing a meat deficit, which is expected to grow to more than 53 million tonnes in the decade to 2030, according to the Good Food Institute, an international non-profit organisation.
By 2040, up to 60 per cent of meat will be in the form of alternative proteins, with cultivated meat comprising 35 per cent and plant-based meat reaching 25 per cent, according to a 2019 report by global consultancy AT Kearney.
"Although food and climate as two separate topics have both begun to get more attention, policy measures still need to be established to bridge these two areas," said Sally Qiu, research associate at the Center on Global Energy Policy.