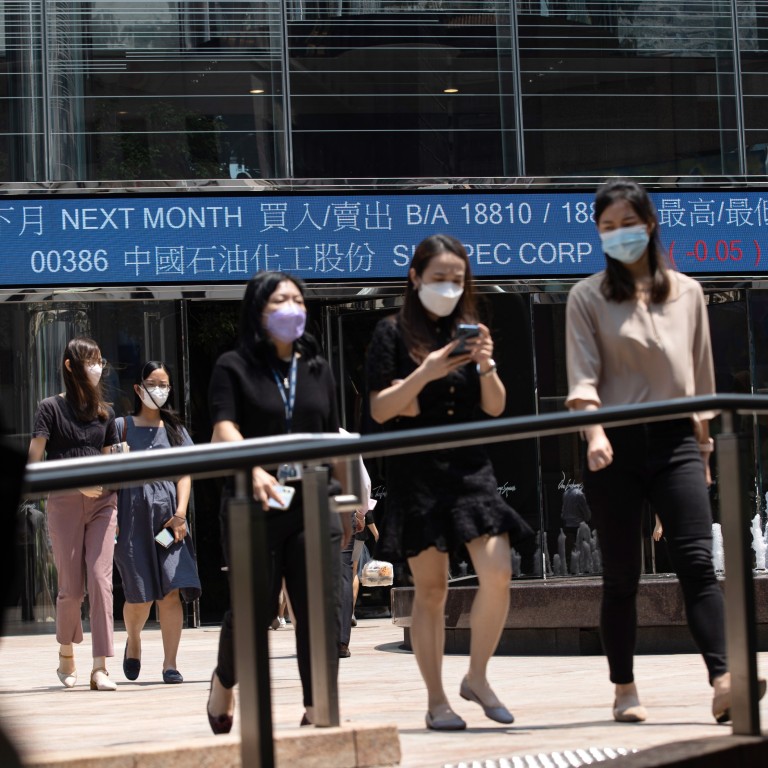 End of Hong Kong quarantines a catalyst for stock rebound after US$1.2 trillion market rout, analysts say
Money manager Invesco and China Construction Bank's investment banking unit predict a 'meaningful' and 'sustainable' recovery
The Hang Seng Index has slumped 21 per cent this year
Hong Kong stocks will stage a "meaningful" and "sustainable" rebound from bouts of sell-offs that have wiped away US$1.2 trillion in market capitalisation this year after a widely expected end to the city's travel restrictions, according to US money manager Invesco and China Construction Bank's investment banking unit.
Chief Executive John Lee Ka-chiu may announce this week that the city will
scrap mandatory hotel quarantines
for inbound travellers, replacing the current three-day hotel quarantine with seven-day home surveillance.
The sweeping change in policy after more than two and a half years will restore investors' confidence in the economy and get the city back on feet as a financial hub, according to CCB International, while Invesco sees a recovery in the tourism-linked sectors that have been battered by the Covid outbreaks.
Lee said in a press briefing on Tuesday that the city would take an orderly approach to easing travelling curbs, without giving a specific timetable.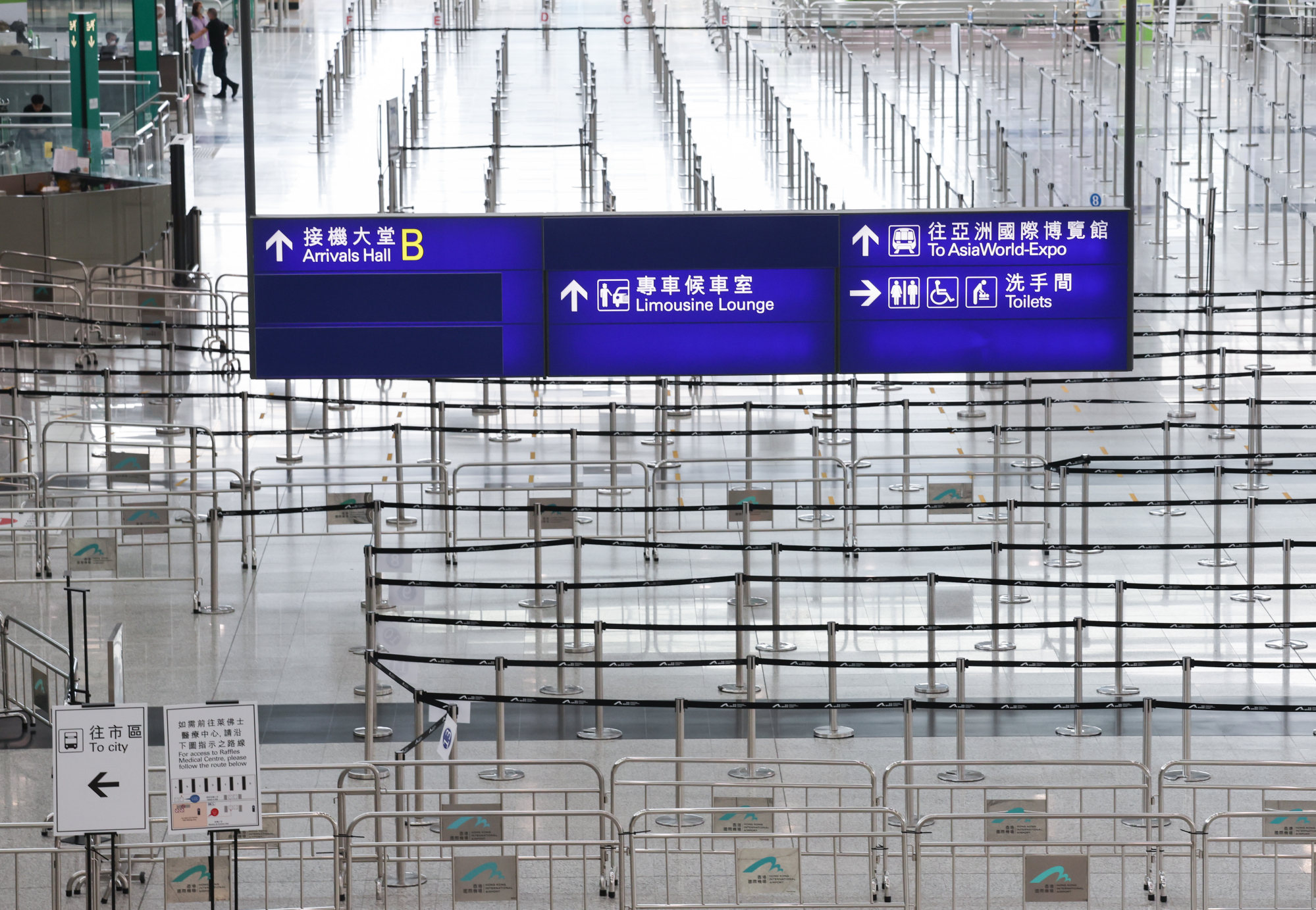 "Hong Kong stocks will have a sustainable rebound, with the improvement on both internal and external environments," Cliff Zhao, a strategist at CCB International in Hong Kong, said in an interview on Wednesday. "The arrangement will be conducive to the recovery in the local economy, solidify Hong Kong's position as a global financial centre and boost confidence in Hong Kong's stocks."
The Hang Seng Index dropped 1.8 per cent on Wednesday as traders braced for a widely expected 75-basis point increase in the US benchmark interest rate later today to tamp down inflation.
The 73-member Hang Seng Index has dropped 21 per cent this year, making it one of the worst performers among the world's major markets. Hong Kong stocks have been grappling with an onslaught of headwinds, including lingering fallout from China's regulatory crackdown on its giant tech companies, escalating geopolitical risks, China's property-market crisis and the policy tightening by the Federal Reserve.
With a loss of US$1.2 trillion in market capitalisation in 2022, Hong Kong's entire market is valued at US$4.9 trillion, the third largest in Asia. The combined value of the constituents on the Hang Seng Index is U$$1.5 trillion, according to Bloomberg data.
"The lifting of the mandatory quarantine will be a meaningful catalyst for Hong Kong investors," said David Chao, a strategist at Invesco in Hong Kong, in a webinar on Tuesday. "That will also boost investors' sentiment on the hardest-hit tourism and travel stocks, which will see a reprieve in these sectors."
Hong Kong has largely been isolated from the rest of the world for more than two years under quarantine requirements that were only recently relaxed to three days from seven days – and stood at 21 days at the beginning of 2022. The requirements prompted increasing complaints from the financial industry and put the city on its back feet versus the likes of New York, London and Singapore.
A rebound sparked by the lifting of Shanghai's lockdown on June 1 turned out to be short-lived, as the Hang Seng Index slid to a six-month low with traders fretting that the zero-Covid approach will induce snap lockdowns and disrupt the economy.
Chao remains cautious about Chinese technology stocks trading in Hong Kong, which account for almost 30 per cent of the weighting on the Hang Seng Index. The tech juggernauts are still in the process of adjusting their business models in the new regulatory landscape, he said.
"They are not through the regulatory woods yet and are still in the consolidation period," Chao said. "But the stocks trade at a substantial discount to their US and other peers. The valuation levels are quite attractive for now."