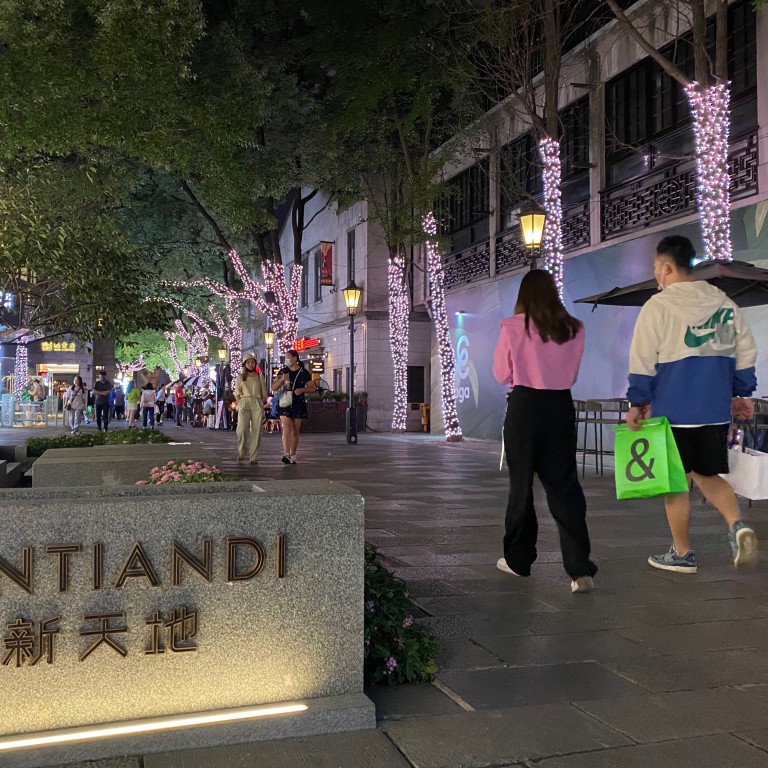 Shanghai's 'night economy' faces uphill struggle four months after emerging from lockdown
Contradictions are everywhere in Shanghai, a commercial hub of 25 million people that emerged from a two-month lockdown in April and May
The city wants to encourage spending at night time, but is also unwavering in its strict zero-Covid policy
Alex Liang stared at the posters and wondered what had happened. The bar in Shanghai he had frequented every month for years was still shut and the windows that used to glint in the candlelight were now covered with posters featuring smiley emojis with crossed out eyes.
"It's been three
months since the lockdown
was lifted, it does not make sense," he said. He was walking his dog with a friend on Thursday night and hoped they could grab a drink on the way. He went home without a plan B.
Bar No. 3, a craft cocktail bar in Shanghai's central Xuhui District, wants to keep its business too. Under the emojis, posters declare "We are closed under the Covid policy, hope to see you soon."
Elsewhere, at Sinan Mansions in Huangpu District, not a customer was in sight at around 8pm on Tuesday night at the
baijiu-infused Maotai ice cream
's new flagship store, which is open until 10pm. The whole courtyard was empty.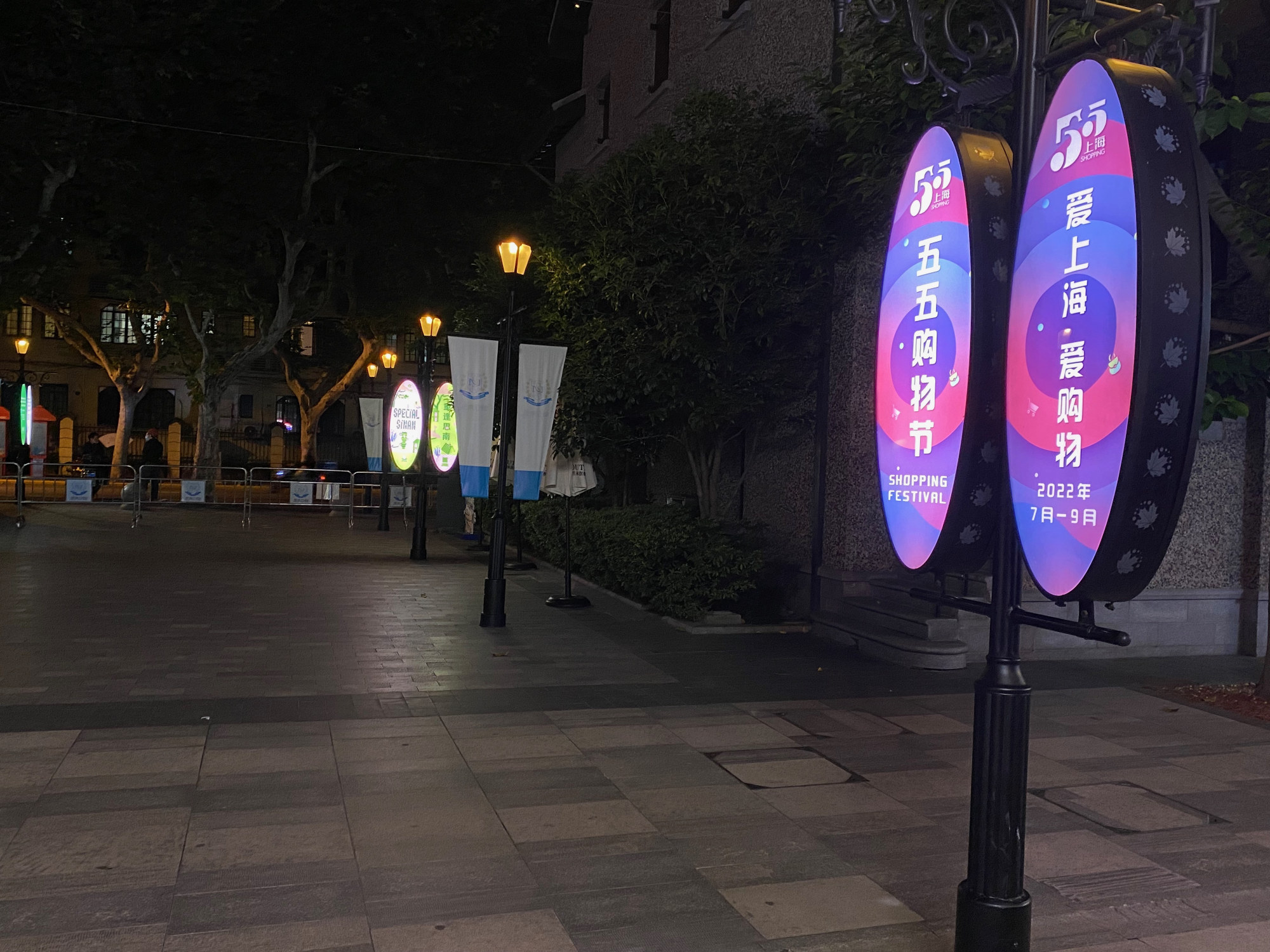 Metal fences erected opposite the storefront as a Covid-19 prevention measure mean customers would have to use one of two other entrances and cross the sprawling five-acre estate to get a scoop.
Contradictions are visible everywhere in Shanghai, a commercial hub of 25 million people that emerged from a two-month lockdown in April and May. The city wants to encourage spending at night time, but it is also unwavering in its strict
zero-Covid policy
.
The government believes the "
night economy
" can help revive the city's consumption. The term encompasses activities such as eating, drinking, entertainment and nightlife from 7pm to 6am.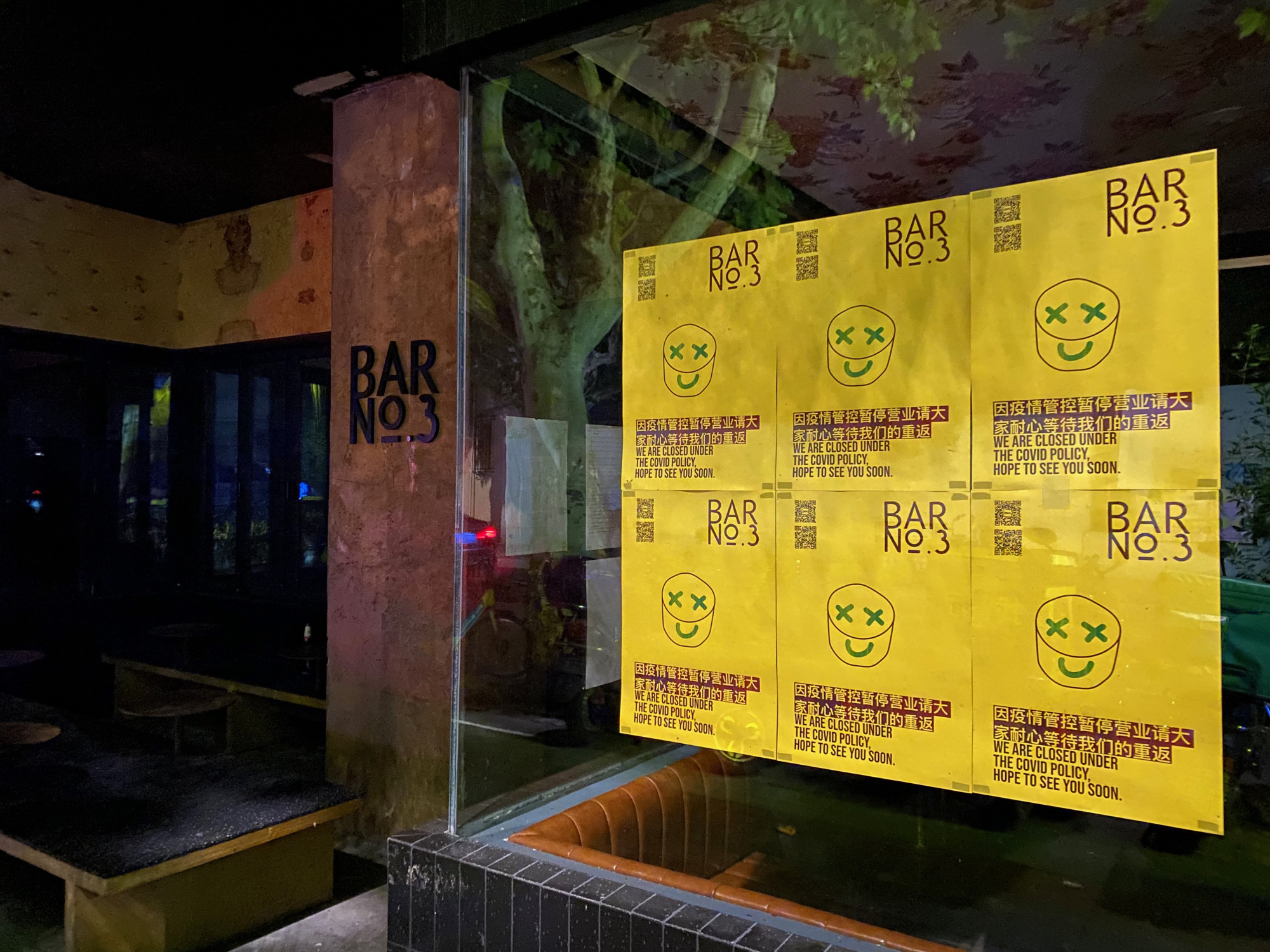 In 2019, the government began to promote night-time consumption, declaring it a way of creating jobs and encouraging spending.
Then the pandemic hit in 2020, and the night economy was brought to its knees in light of strict Covid-19 containment measures.
Two years on, Shanghai has doubled down on promoting the night economy. Basking in the city's position at the top of China's "night economy index" – based on data collected in February, before the lockdown – officials said this month they would set up a Nightlife Chief Executive Council.
The post-lockdown recovery has been uneven for OHA Group, which gears its six food and beverage establishments to Shanghai's young spenders and expats at night. Bar No. 3, part of the OHA Group, has been closed since March.
"Our two more affordable restaurants and bars have pretty much bounced back [from the lockdown], the other three lost around 20 to 30 per cent of business," said Swing Diao, the group's director.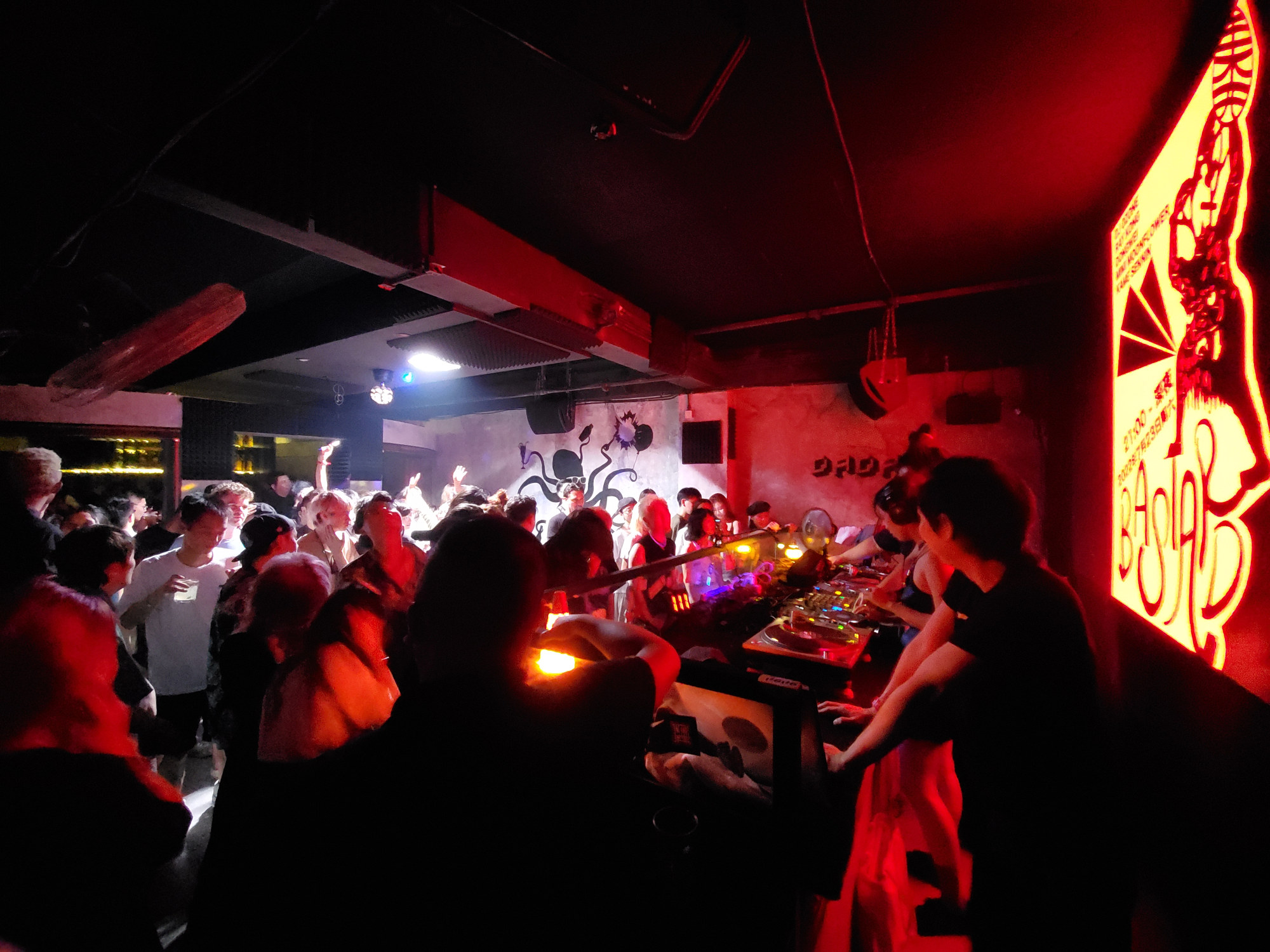 Xuhui District's particularly hardline stance on bars has affected their peers too, she added.
She also felt that people were spending less than in pre-lockdown days. Some of their regular customers are now spending about half what they used to, even during the holidays.
Dada Shanghai, a nightclub that first opened in 2009, was closed for four months this year. Since it reopened in July, management has had to invest in third-party security to screen guests' Covid tests and green health codes.
"July and August were big months for us, but it will still take time to recoup the losses we sustained during lockdown," said Dada's founder, Michael Ohlsson, a San Francisco native who owns two other venues in China.
Since 2020, Dada has not been able to rely on its usual blend of local and international DJs and clientele.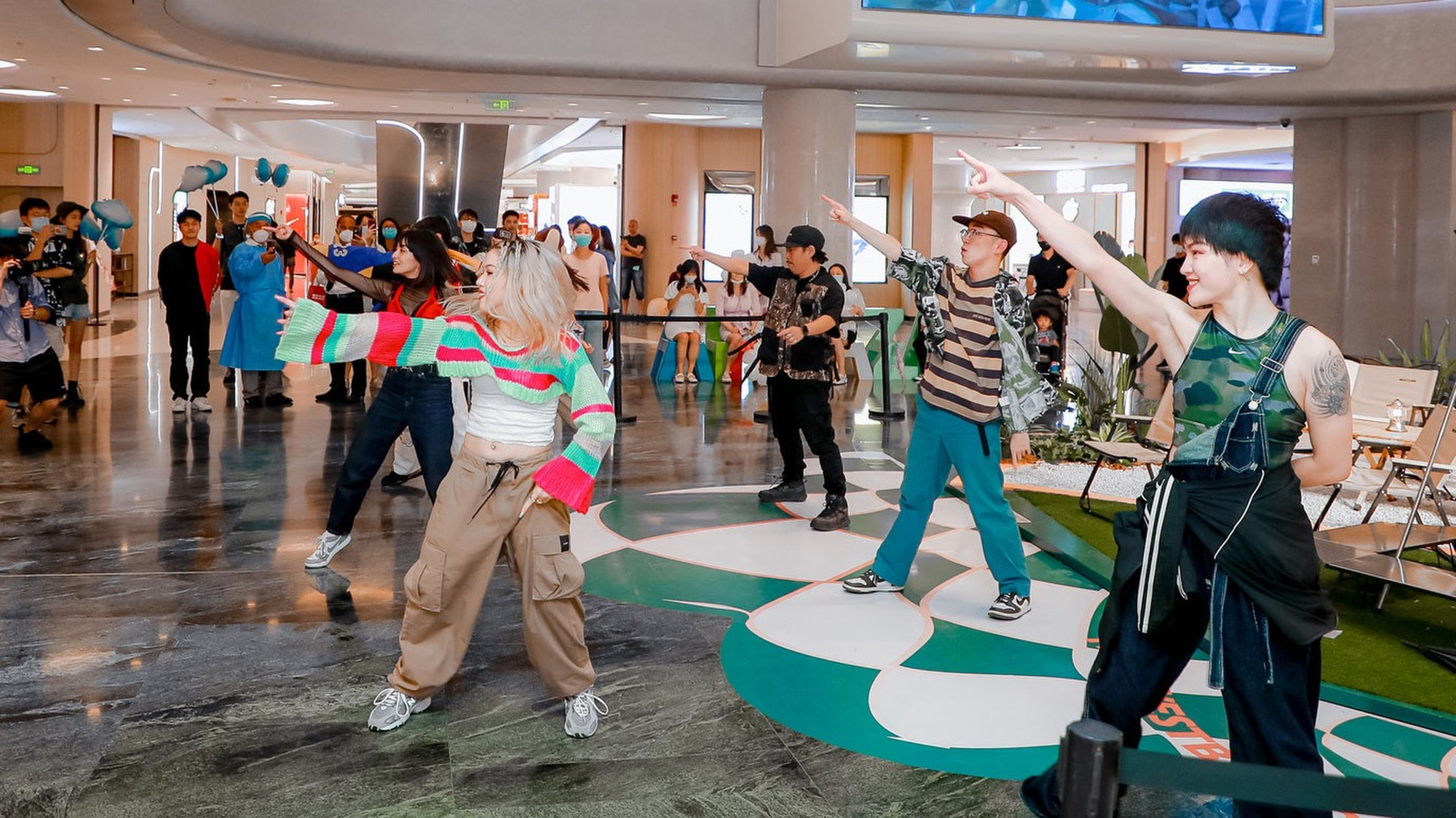 The
exodus
of expats and creative professionals amid the lockdown has affected the city's nightlife, according to business operators and consumers.
Zhi Yin, an advertising professional, used to enjoy the nightlife on offer in Shanghai, but she is not motivated to go out any more.
"What the nightlife attracted me the most was meeting people from my industry and abroad, now they have all left," she said.
However, for businesses that are not normally associated with nightlife, the official push to revitalise the night economy brings a wave of potential new customers.
During the first Nightlife Festival at AI Plaza, a glitzy shopping centre on the West Bund waterfront in Xuhui District, a fresh pet food brand set up a booth alongside Moutai ice cream, Swedish oat milk brand Oatly and skincare brand Kase. The festival runs every weekend from September to the end of the golden week holiday.
"The target consumers here are young residents of first-tier cities, who coincide with our user profile," an employee from the pet food brand said.
Despite the official policy to promote the night economy, it may yet take time for the city to get back on its feet. Over the first eight months of the year, Shanghai's retail sales
declined
12 per cent compared to the same period last year, according to municipal statistics.
Pan Hong, a resident of suburban Minhang District, said she has spent a lot more time at home since the lockdown.
"I don't want to go out no matter how many vouchers the city gives me," she said. "My energy is sapped by Covid measures and work."
Outside Bar No. 3, revellers pass by in the hope that their favourite bar will reopen soon.
"[The lockdown] will become a permanent scar," said Diao.
Additional reporting by Daniel Ren