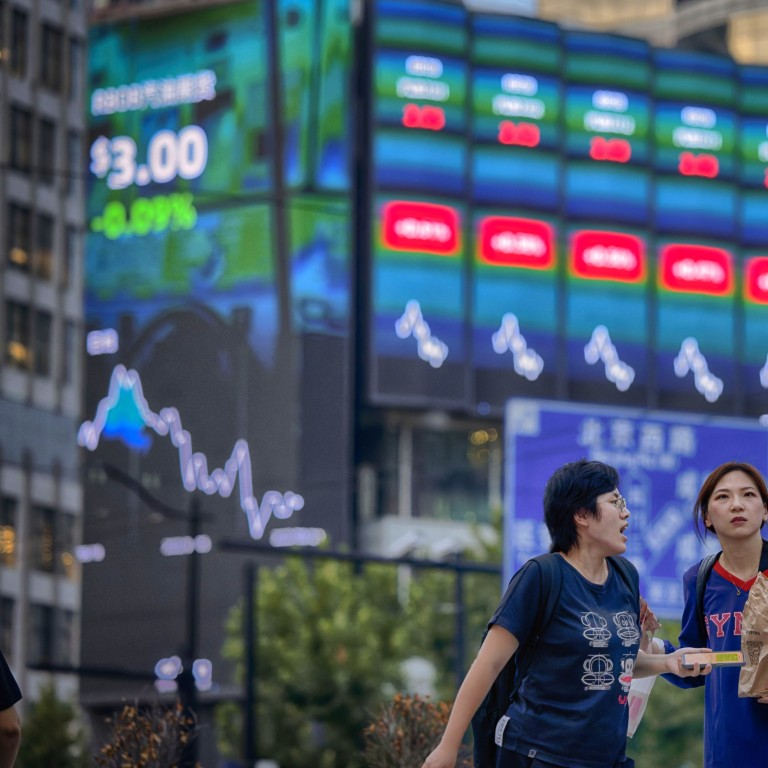 As China's market turnover sinks to two-year low, stock analysts ask if a turnaround or capitulation is imminent
Some analysts argue that selling pressure is close to ending and that stocks have a chance of turning around after a three-month setback
A contrary point of view says fundamentals have not changed and the market still has room to fall
Shrinking turnover on China's stock exchanges has fuelled a debate among analysts over whether it indicates a market that has bottomed out or one that still has room for further downside.
China International Capital Corp (CICC) and Haitong Securities see the low turnover as a sign that selling pressure is easing and a three-month slide is due for an imminent reversal. In contrast, smaller brokerages including Shanxi Securities, Western Securities and Northeast Securities, say that low volume portends more losses in store.
About 619 billion yuan (US$87.2 billion) worth of shares changed hands in Shanghai and Shenzhen trading exchanges on Wednesday, the least since late October 2020, according to Bloomberg data. That was also about one-third below the daily average transaction this year. The CSI 300 Index has almost erased all of the 19 per cent rally since the low in April.
Market bulls have history on their side. When turnover fell to such a level two years ago, the CSI 300 rose 6 per cent in the ensuing month and 16 per cent over a three-month course. On a 12-month horizon, the gain narrowed to 4.2 per cent.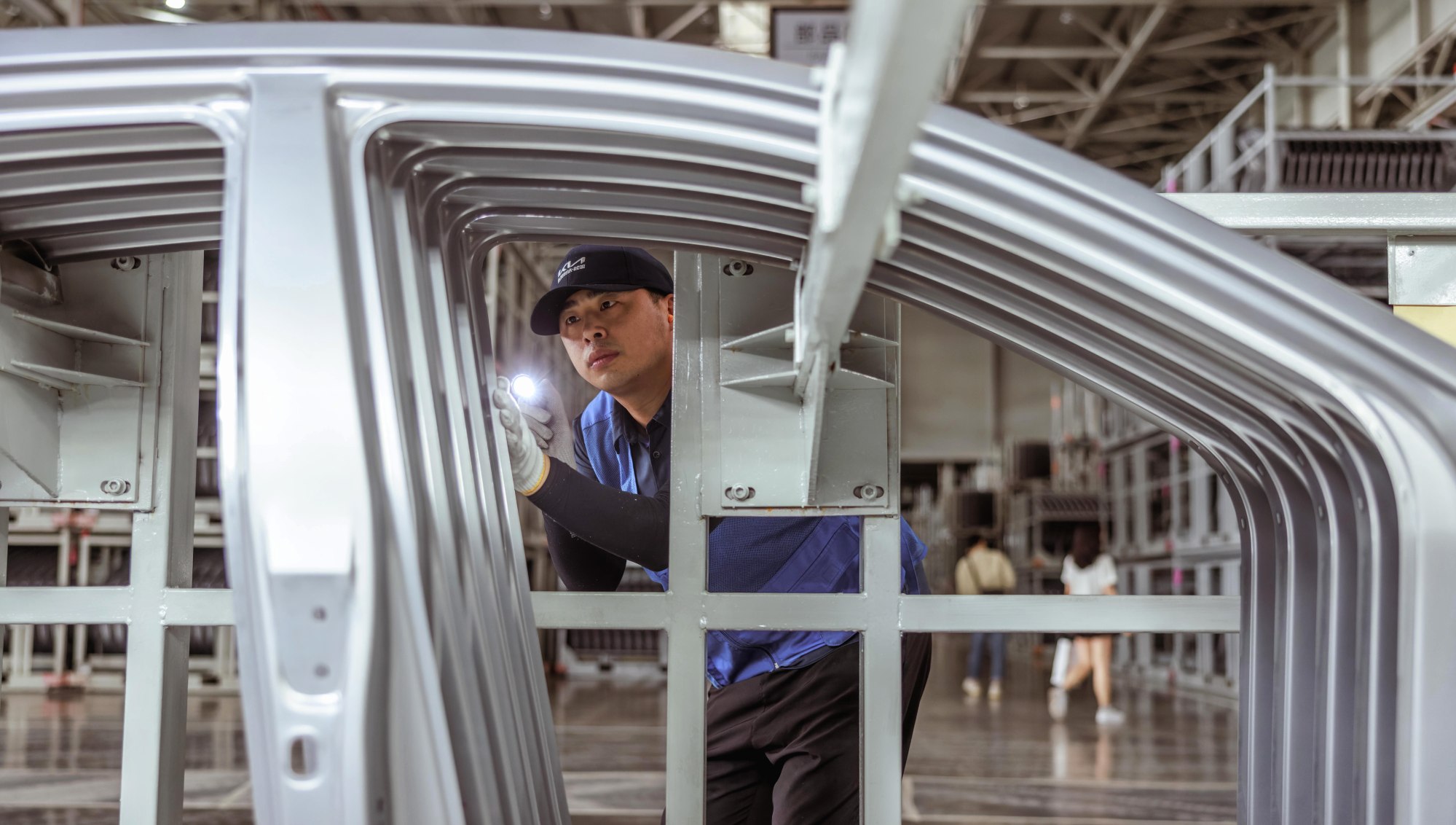 "The current economic scenario is better than the end of April," said Xun Yugen, a strategist at Haitong Securities, the nation's bigger brokerage by revenue. "The risk premium is now close to what it was in April. That means the market has largely digested the risks."
The odds are low that the CSI 300 gauge will fall below current levels, he added as stocks have largely priced in the negatives. Some economic indicators such as car sales are
picking up
, noting that industrial production, retail sales and fixed-asset investment
all beat analysts' estimates in August
.
Still, investment banks including Goldman Sachs remain pessimistic about the growth outlook. The US bank last week lowered its 2023 growth forecast for China to 4.5 per cent from 5.3 per cent, predicting that Beijing will keep its zero-Covid approach until at least the second quarter next year. It now expects corporate earnings to grow by only 9 per cent instead of 14 per cent, having earlier trimmed its 2022 estimate to zero.
"The problem with the bullish argument is that there could be even lower turnover afterwards," said Dai Ming, a fund manager at Huichen Asset Management in Shanghai. "For stocks to be up, you will need buying power that is often accompanied by rising trading volumes. For that to take place, the market will need to see some changes of the fundamentals."
Sentiment on China's yuan-traded stocks has remained fragile over the past three months, as optimism about the lifting of the Shanghai lockdown gave way to renewed concerns about a deceleration in growth amid Beijing's adherence to the rigid zero-Covid policy and the
woes on the property market
.
"There's hardly any chance that stocks will stage a meaningful run-up," said Li Kongyi, an analyst at Shanxi Securities. "Valuations will be held back by the risk of China-US decoupling, rising downside growth pressure in China and less room for policy easing amid global tightening."
Relative resilience on leading gainers such as green-energy stocks is another reason to believe the broader market has not troughed, according to Northeast Securities. Historically, leading sectors or stocks need to fall between 10 per cent and 40 per cent before the market fully capitulates, while the declines on electric-vehicle stocks and other clean-energy companies merely reach 10 per cent, it said.
Falling turnover reflects the cautious mood in the lead-up to the seven-day National Day holiday that starts on October 1, as traders remain on the sidelines to steer clear of uncertainty during the market closure, according to Yi Bin, an analyst at Western Securities.
"Given the historical experience over the past decade, the markets are prone for tight liquidity and the shrinkage in trading volume," Yi said. "The pattern will not change until after the holiday."