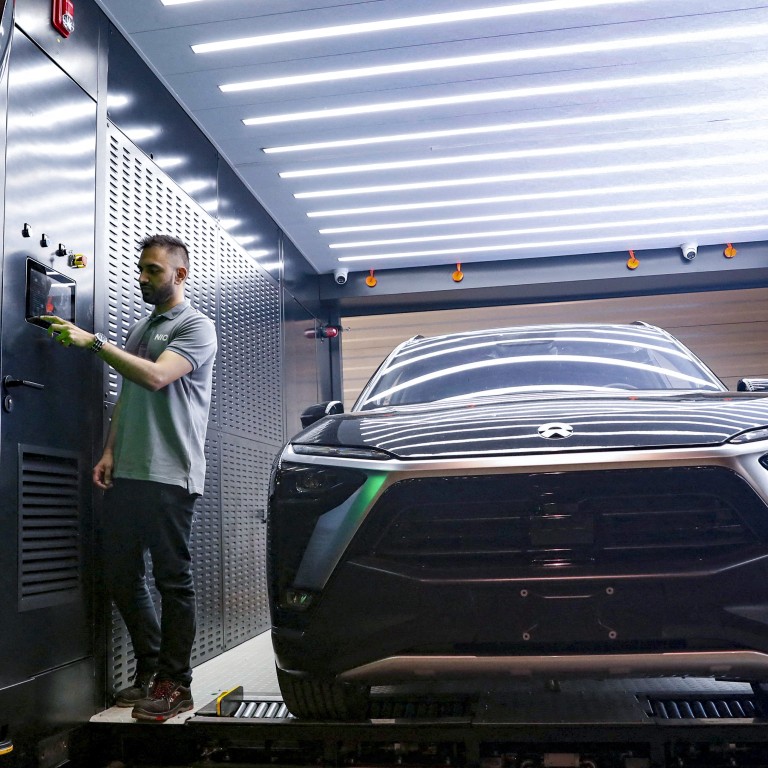 Tesla's China-based EV rivals Nio and Xpeng refuse to tap brakes on European expansion plans amid tough conditions
The two companies are launching new models, signing more sales agencies and building charging facilities despite economic gloom
Nio, for example, will make three of its models available in four European countries on October 16 and is building a network of battery-swapping stations
Neither stubborn inflation nor economic slowdown can deter Chinese electric-car makers from pressing forward with plans to make inroads in European territory.
Shanghai-based
Nio
and Guangzhou-headquartered
Xpeng
, two rivals to
Tesla
in the mainland China market for
electric vehicles (EVs)
, remain adamant about international expansion. They are launching new models, signing more sales agencies and building charging facilities amid increasing adoption of EVs.
"We believe that great opportunities abound in Europe over the next few years, buoyed by consumers' rising demand and government incentives," said Qin Lihong, Nio's co-founder and president. "Our business model will fit well with the market, and we will be able to adapt to the environment."
On Friday, Nio announced that three of its models – the ET7 high-performance sedan, the EL7 sport-utility vehicle (SUV) and the ET5 mid-size sedan – will be available in Germany, the Netherlands, Denmark and Sweden as of October 16.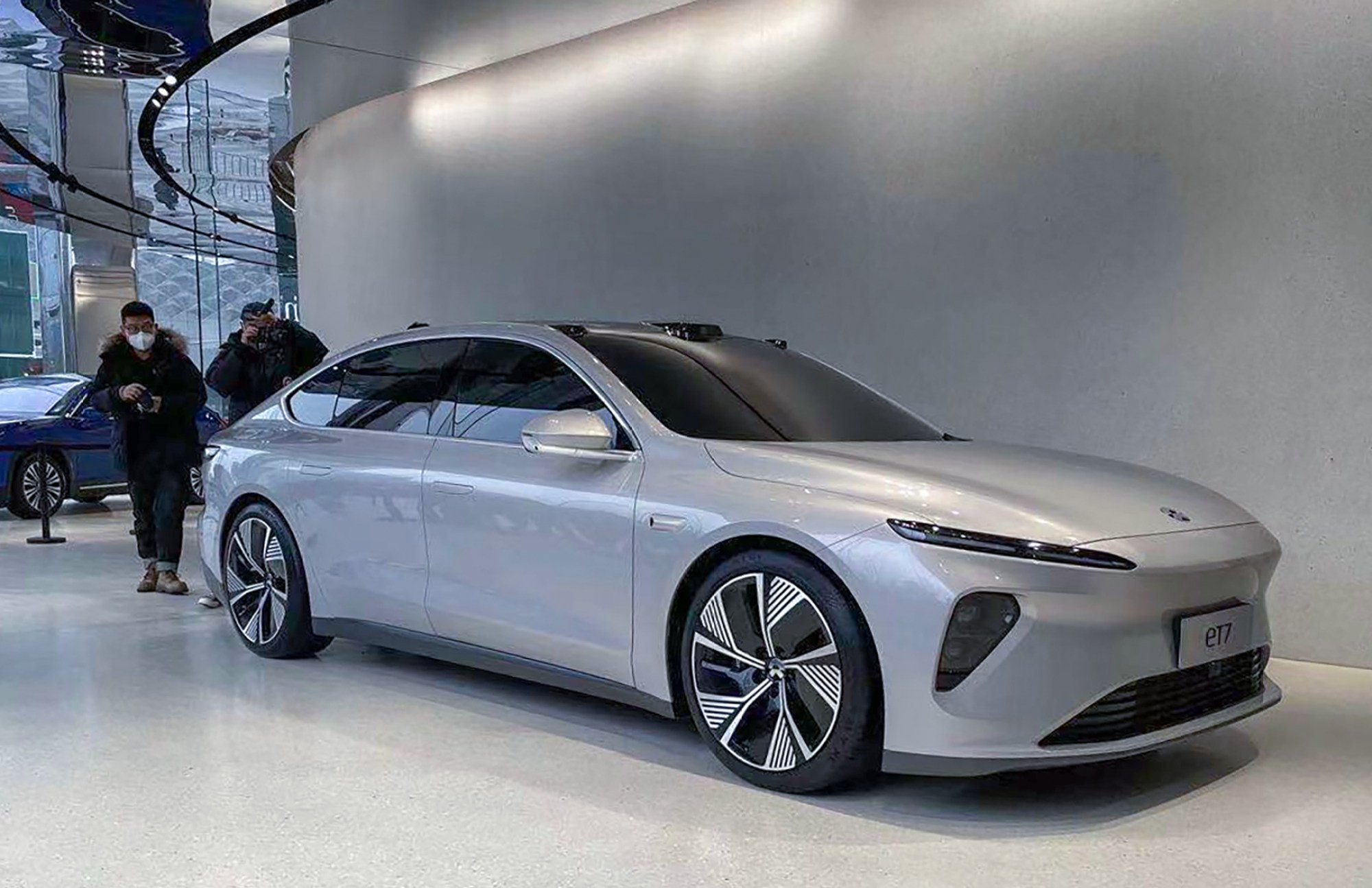 Qin said the company expects to secure thousands of European users of its vehicles via a subscription model in the coming months.
It has a team of 500 employees, most of whom are locals, in place to tap the European markets.
Nio also plans to build 20 power swap stations this year and to increase the number to 120 in 2023.
Under the subscription model, Nio users in the four markets can rent Nio cars for anywhere from one month to 60 months.
"Flexibility is the new premium that we can offer to customers," Qin said. "They do not have to commit a large sum to access a premium smart EV under the subscription model, which we think is a suitable sales tactic echoing the current social sentiment."
The power swap stations support Nio's BaaS (battery as a service) mode, under which users pay a monthly fee to effectively lease a battery. A depleted battery can be swapped for a charged one in minutes, although conventional charging is also possible.
"We have factored in negative impact from the energy crisis before making the expansion plan [for swap stations]," Qin said, adding that charging infrastructure in Europe is well developed to support a boom in EV sales.
Xpeng too is moving ahead in Europe, as it remains an attractive market for global EV assemblers, said Brian Gu, Xpeng president.
"We are currently executing our strategic plan in Europe, and are building our brand and network in the four countries – Norway, Sweden, Denmark and the Netherlands – where we've established retail stores," Gu said. "These countries have supportive EV policies, and consumers are most environmentally conscious. We've been very nimble in our approach to Europe, taking into account the current economic outlook."
Under the Made in China 2025 industrial strategy, Beijing hopes several home-grown EV makers, such as Nio, Xpeng and rival Li Auto, will become global leaders with considerable market share outside the mainland. All three makers
reported upbeat sales in September
amid easing coronavirus restrictions in mainland China, but could face slowing growth amid heightened competition.
Tesla is by far the most popular EV brand in the mainland market, but many motorists and analysts consider the domestic makers' high-performance batteries and sophisticated in-car entertainment systems to be superior.
"China cannot become a global EV leader without having a big share in the international markets," said Davis Zhang, visiting professor at the engineering department of Huanghe Science and Technology University. "Albeit with difficulties in Europe, the vast market cannot be ignored, and expansion needs to be done sooner rather than later."
China is the world's largest EV market, with deliveries expected to more than double to 6 million units this year, according to UBS analyst Paul Gong.