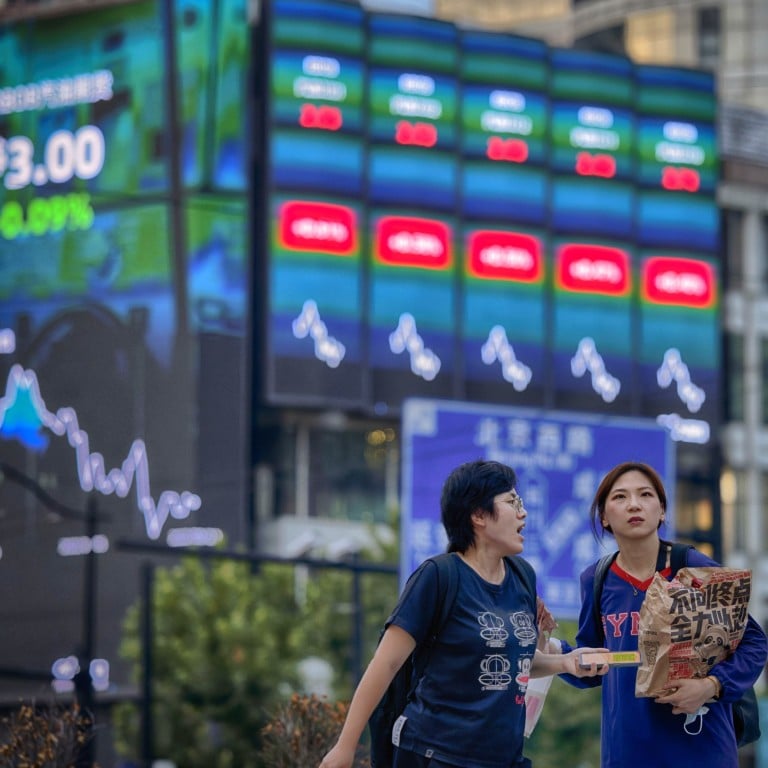 China Inc to outperform S&P 500 in third-quarter profit growth, stem US$3.8 trillion market rout
Shanghai-listed companies are likely to post 8 per cent profit growth in the third quarter and 14 per cent for those in Shenzhen
Companies on the S&P 500 index are likely to see weakest profit growth in two years at 2.4 per cent in the June to September period
Chinese onshore listed companies are likely to post the first quarterly profit growth in a year for the three-month period ended September, which should provide a respite to the
sell-offs
that have wiped out US$3.8 trillion in market capitalisation this year.
Third-quarter net income for the 1,957 companies on the Shanghai Stock Exchange probably increased 8 per cent from a year earlier, while profits for the 2,737 firms on the Shenzhen Stock Exchange may have risen 14 per cent in the span, according to Bloomberg data. If that materialises, it would reverse four quarters of declining earnings.
The projections would see them outperforming the S&P 500 companies. Profit growth for the US companies probably slowed to 2.4 per cent in the third quarter, the weakest pace in two years, because of rising labour costs, a supply chain snarl and a stronger US dollar that hurt companies with international revenue exposure, according to US financial data provider FactSet Research Systems.
Corporate earnings will be in focus as mainland-listed companies are soon due to report their quarterly results, and must do so by the end of the month. Profit growth may restore some confidence among traders, who have been burned by multiple headwinds from flare-ups in Covid-19 cases to escalating geopolitical tensions to the woes in the property market this year. The
Shanghai Composite Index
has slumped 17 per cent so far in 2022, losing 11 per cent alone in the third quarter. Meanwhile the Shenzhen Composite Index has slid 24 per cent year to date.
"Investors don't have high expectations for third-quarter reports," said Zhang Xinyuan, an analyst at Huatai Securities in Shanghai. "If an inflection point of corporate earnings can be confirmed, it'll bring big positive expectations to the market."
Some bright spots in the third-quarter earnings may come from finance and consumer companies that benefit from the government push to stabilise growth, as well as green-energy plays that thrive on the policy tailwinds, according to Huatai Securities and Caitong Securities.
Chinese premium baijiu producers including
Kweichow Moutai
, Wuliangye Yibin and Yanghe Brewery will probably report as much as 20 per cent year-on-year profit growth for the third quarter, thanks to increased operating margins due to upgrades in product mix and a shift to direct-to-customer sales channels, according to US research firm Morningstar. Kweichow's results are due on October 17, while Wuliangye and Yanghe report on October 28.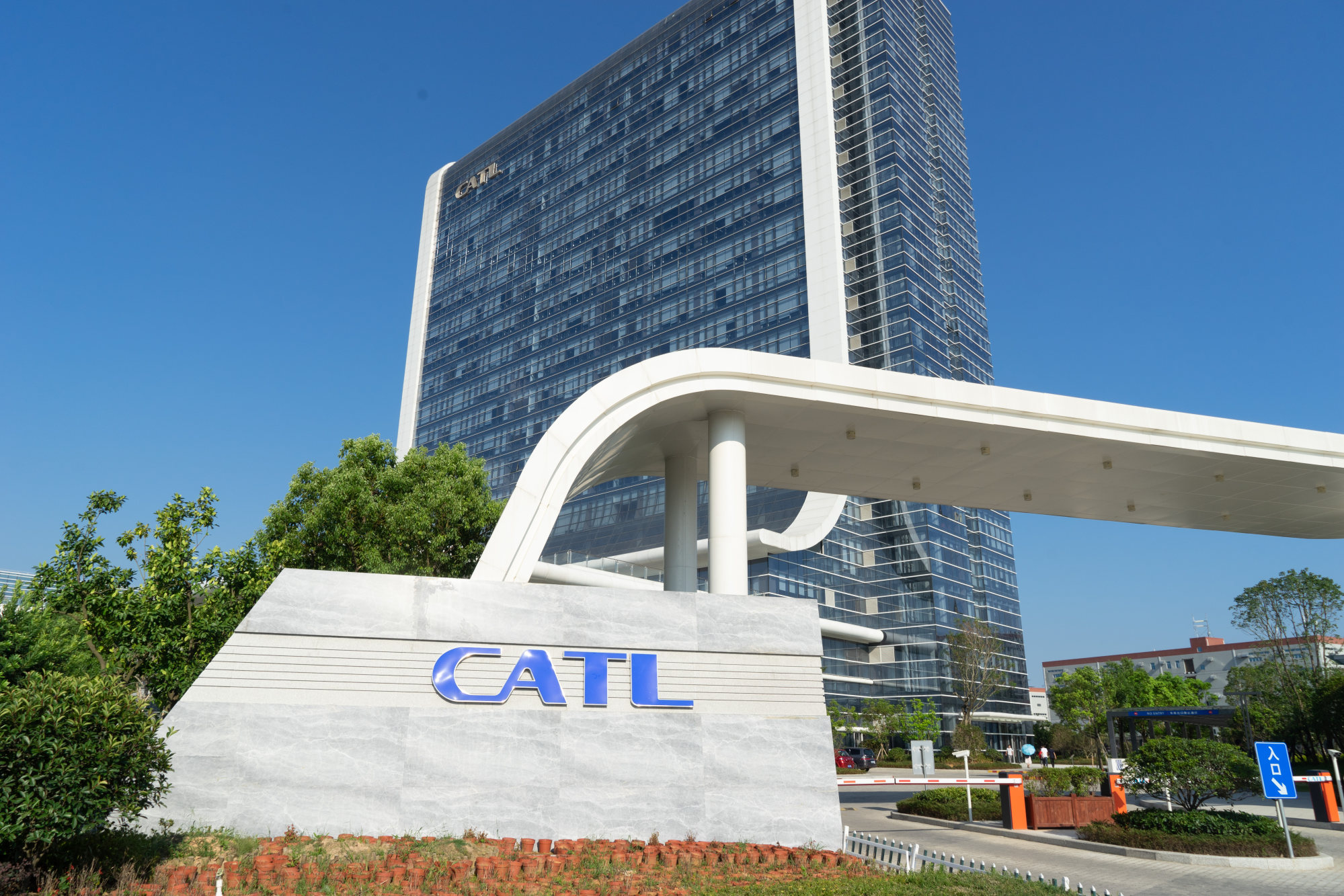 Contemporary Amperex Technology
(CATL), the bellwether green-energy stock, said this week that third-quarter net income may have jumped between 169 and 200 per cent from a year earlier on robust demand for electric-car batteries. CATL's earnings are due on October 22.
The earnings boost is in stark contrast to the second quarter when most companies were reeling from the fallout of a two-month lockdown in Shanghai and surging raw-material costs. Profits of Shanghai-listed companies fell 1.5 per cent for the June quarter, while those in Shenzhen slumped 8.4 per cent, according to Bloomberg data.
Since the last quarter, China has been ramping up measures to shore up growth, including cutting five-year loan prime rates and mortgage loans for first home purchases, and extending the
waiver on purchase tax
for electric cars to the end of 2023.
To be sure, an uptick in corporate earnings does not translate into an immediate reversal of the market downtrend, as some of the overhangs holding back equities still persist. UBS Group said that the improvement in second-half earnings is largely due to a lower base a year ago, while Hua An Securities argued that a tumultuous US market is the major wild card for yuan-traded A shares.
For now, the bets on more policy support have been increasing as more than 2,000 delegates from the Communist Party gather in Beijing over the weekend for the
20th party congress
.
Sinolink Securities says that more policies are likely to be implemented after the congress, which will offset the impact of weak exports in the fourth quarter and fuel expectations for a run-up in stocks. AJ Securities expects some trading opportunities going forward because of battered valuations.
"The A-share market is probably in the late stage of a correction, and stocks have mostly likely fallen to a level that's close to the bottom," said Wei Wei, an analyst at Ping An Securities. "Domestic expectations are expected to improve due to policy support for the property market and China's policy divergence from overseas economies."