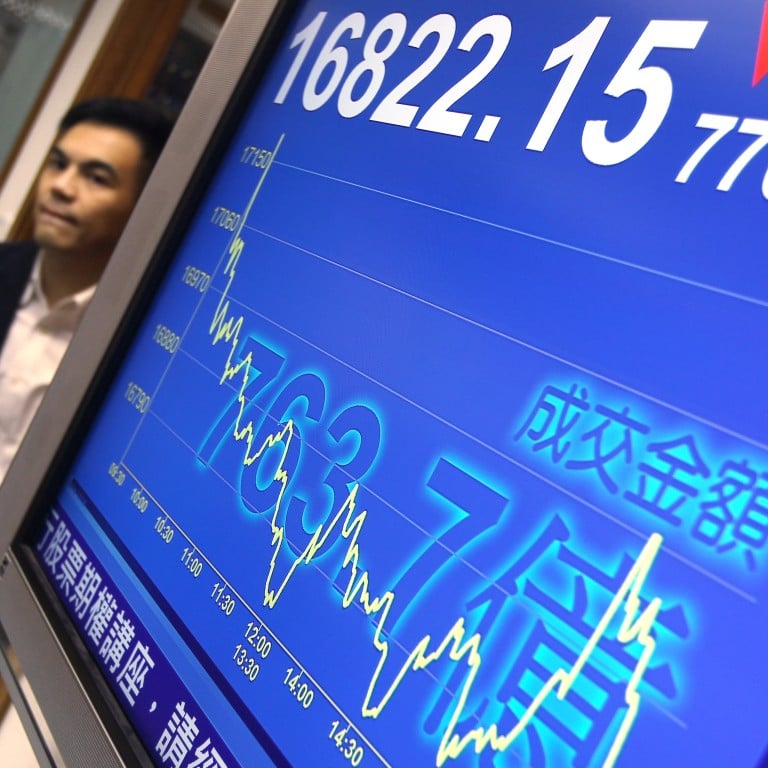 Hong Kong stocks halt six-day slump as HSBC, Alibaba surge, slower-than-expected inflation aids China policy-easing view
Stocks rally with regional markets following overnight gains in US equities as programme-buying said to kick in after a major sell-off this year
Most of the 73 Hang Seng Index members post big gains, paced by HSBC, Alibaba and Tencent
Hong Kong
stocks
jumped, halting a six-day slide, following an overnight rally in US equities, while slower-than-expected inflation data in China aided policy-easing sentiment. Key markets in Asia logged more than 2 per cent gains.
The Hang Seng Index added 1.2 per cent to 16,587.69 at the close of Friday trading, the most since October 5 as technical indicators showed the 9.4 per cent sell-off in the preceding six days was excessive. The Tech Index advanced 1.6 per cent, while the Shanghai Composite Index added 1.8 per cent.
HSBC surged 4.6 per cent to HK$40.55, Tencent Holdings jumped 1.2 per cent to HK$249.20, while Alibaba Group Holding gained 0.7 per cent to HK$73.25. WuXi Biologics jumped 8.6 per cent to HK$51.15, and Country Garden advanced 4.4 per cent to HK$1.44.
Friday's advance trimmed the losses for the week to 6.5 per cent, the worst performance since mid-July.
The S&P 500 index jumped 2.6 per cent on Thursday, overturning a loss stoked by a hotter-than-expected US inflation report. Traders cited technical factors for the reversal, and speculation that programme-buying kicked in after a year-long rout made valuations appealing. Prices rose 8.2 per cent last month, versus consensus projection of 8.1 per cent, after gaining 8.3 per cent in August.
"Some investors are convinced core inflation will soon start trending lower," said Edward Moya, an analyst at Oanda. "Monetary policy is quickly getting restrictive and that will undoubtedly send inflation lower. For some, that is good enough of a reason to get back into stocks."
Separately, China said inflation quickened to 2.8 per cent in September from a year earlier versus 2.5 per cent in August. Economists had projected a 2.9 per cent rate. Meanwhile, producer prices rose 0.9 per cent versus 2.3 per cent in August. Market consensus was for a 1 per cent increase.
Hanon Advanced Technology Group, which makes analysis instruments, dropped 9.4 per cent to 9.86 yuan on its first day of trading in Beijing.
Japan's Nikkei 225 surged 3.3 per cent, South Korea's Kospi soared 2.3 per cent and Australia's S&P/ASX 200 climbed 1.8 per cent.