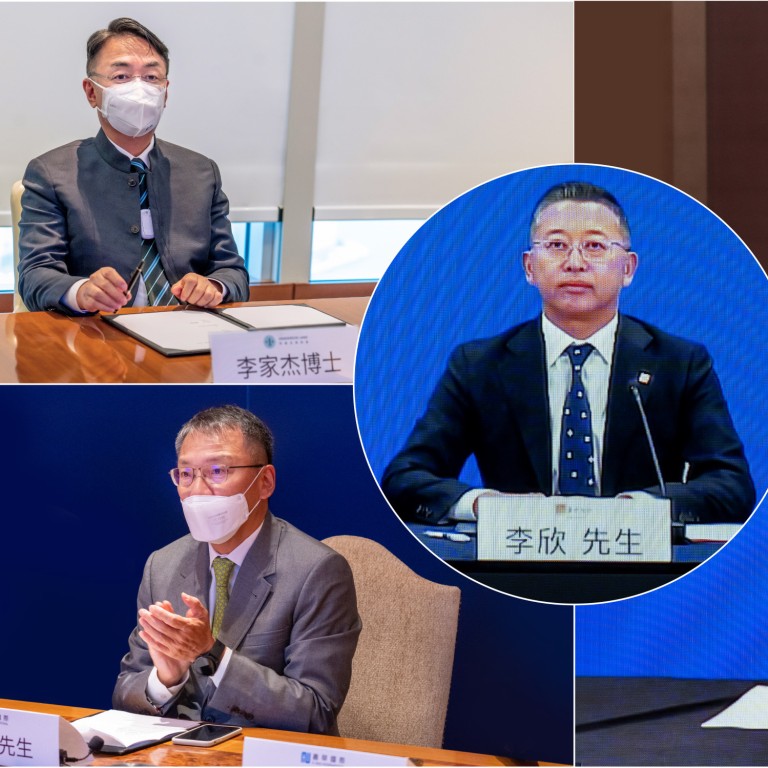 State-backed CR Land joins forces with Hong Kong's top developers in new GBA projects
China Resources Land says it has established strategic partnerships with four Hong Kong developers for projects in the Greater Bay Area
Its partners include Henderson Land Development, New World Development, K Wah International Holdings and Shun Tak Holdings
State-backed real estate giant China Resources Land (CR Land) is teaming up with four of Hong Kong major developers for new projects in the Greater Bay Area (GBA), heeding President Xi Jinping's call for closer ties between the city and its mainland neighbours.
CR Land, the property arm of China Resources (Holdings), said on Thursday that it had signed separate strategic partnership agreements with Henderson Land Development, owned by Hong Kong's second-richest man Lee Shau-kee; New World Development, owned by the city's third-richest man Henry Cheng Kar-shun and his family; K Wah International Holdings, founded by the city's eight-richest man Lui Che-woo; and Shun Tak Holdings, founded by the late gambling tycoon Stanley Ho Hung-sun.
The parties will "discuss and study the feasibility of cooperation and joint development for potential target land resources and real estate projects, especially in the Guangdong-Hong Kong-Macau Greater Bay Area", CR Land said.
The announcement came as the Chinese Communist Party's 20th national congress is under way in Beijing.
During the half-decade conference, which kicked off on Sunday, Xi underscored the critical role of Hong Kong as he mapped out China's direction over the next five years and beyond, and guaranteed full support for Hong Kong to develop its economy, improve people's livelihood and resolve "deep-seated conflicts" in its economic and social development.
"Now Hong Kong is at a new stage of moving from chaos to governance, and then from governance to greater prosperity … The next five years will be crucial for Hong Kong to break new ground and launch a new take-off," Xi told more than 2,000 delegates, pledging support for greater integration of Hong Kong and Macau into national development plans.
"Improving living conditions" was also one of the items on the to-do list handed down by Xi during his visit to Hong Kong on July 1 to mark the 25th anniversary of the former British colony's handover to Chinese rule.
Li Xin, board chairman of CR Land, said the company "will thoroughly implement" directives from party congress.
"We will support Hong Kong, with practical actions, in better integrating into China's overall development and playing a better role in realising national rejuvenation,"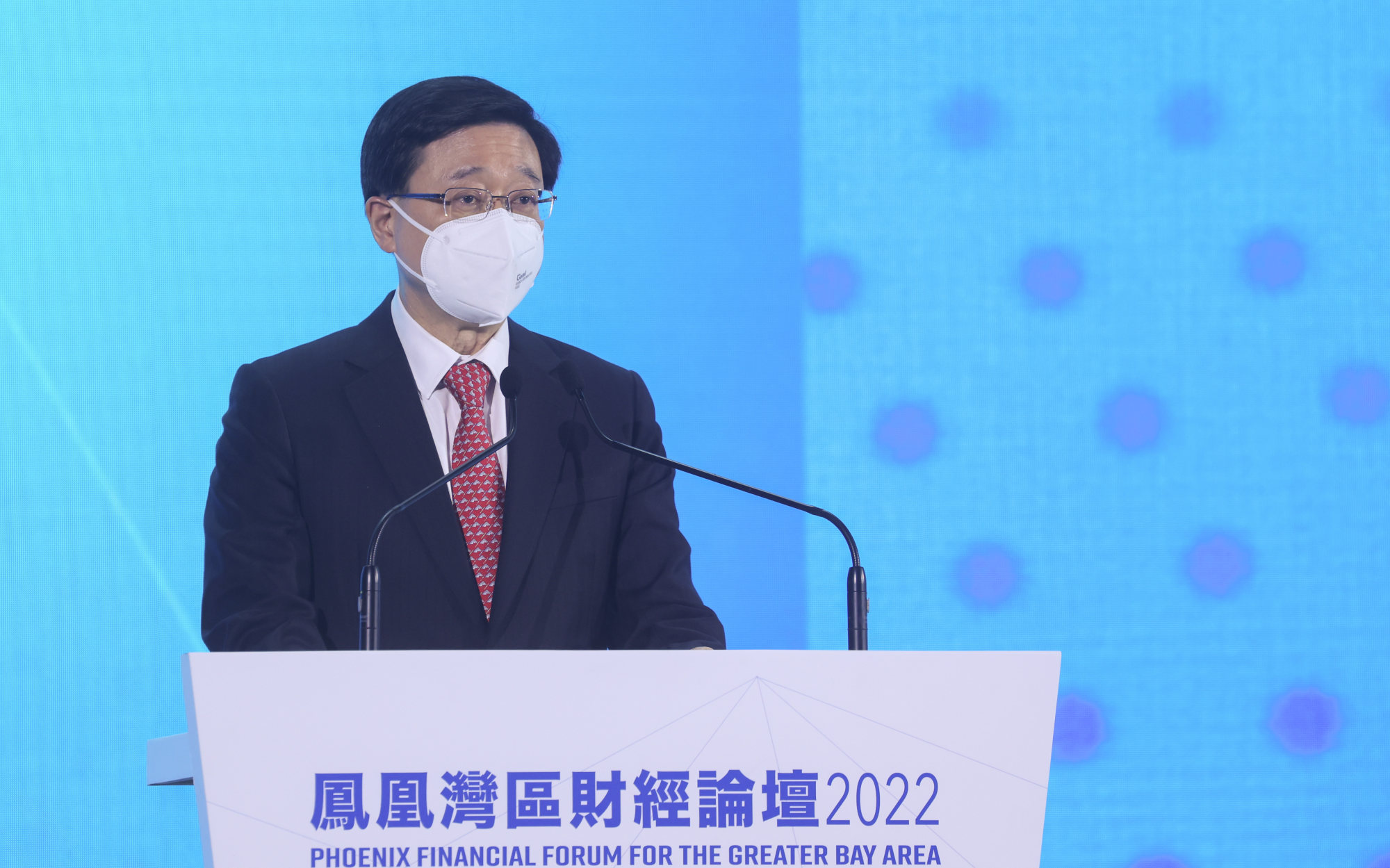 Also this week, Hong Kong Chief Executive John Lee Ka-chiu delivered his first policy address, proposing to build 30,000 new flats in the city in the next five years under a new "Light Public Housing" scheme, while promising to provide land to build no fewer than 72,000 private units in the same period.
CR Land's four local partners all vowed to follow Beijing's blueprint for the city and to actively participate in the integration of Hong Kong, Macau and Guangdong under the new collaborations.
"As the local developer with the largest land bank in the New Territories, we will fully support — and seize every opportunity arising from — the Northern Metropolis, in an effort to facilitate the country's overall development, help realise the integration of the Guangdong-Hong Kong-Macau Greater Bay Area, and contribute to the long-term prosperity and stability of Hong Kong," said Peter Lee Ka-kit, chairman of Henderson Land and the eldest son of Lee Shau-kee.
Adrian Cheng Chi-kong, the third-generation scion of New World Development, said, "[The partnership] can … allow both parties to quickly and more effectively seize development opportunities, and actively promote land development in Hong Kong and the Greater Bay Area, while creating greater value for shareholders and society."
Alexander Lui Yiu-wah, executive director of K Wah and the third son of Lui Che-woo, said the company "will follow the development direction of the 20th national congress."
"[The collaboration] will open up new prospects for the real estate industry, as well as contribute to urban development, therefore ultimately co-creating the 'Chinese Path to Modernisation'," he added.
Pansy Ho Chiu-king, daughter of Stanley Ho and chairwoman of Shun Tak Holdings, said the company is "committed to serving the country and contributing to the economic growth and development of the nation."