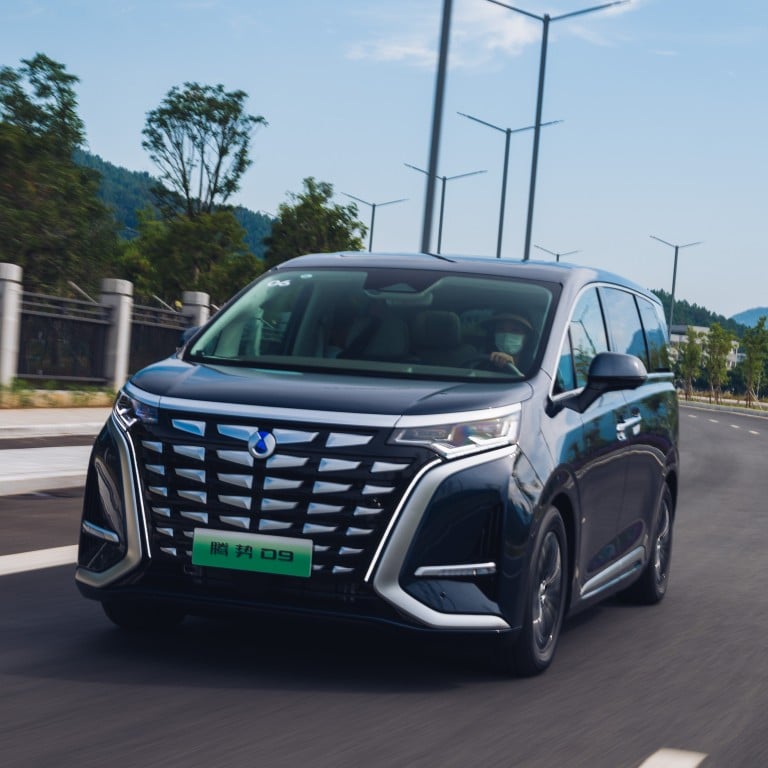 BYD-Mercedes electric-car venture receives 30,000 orders for first model to go on sale in China
Deliveries of the D9 premium multipurpose vehicle start from Sunday, one month later than planned
BYD sold 538,704 pure electric and plug-in hybrid cars in the third quarter, an all-time high and nearly three times more compared with a year ago
The electric vehicle (EV) venture between
BYD
and Mercedes-Benz has received more than 30,000 orders for its first production model, showing that battery-powered vehicles are taking off in the world's largest EV market.
Shenzhen Denza New Energy Automotive, which began selling the D9 premium multipurpose vehicle (MPV) in late August, said the first batch of cars would be delivered to customers from October 23, one month later than planned.
The company blamed the delay on supply-chain bottlenecks caused by Covid-19 pandemic curbs.
"More than 30,000 orders for the D9 have been made," Zhao Changjiang, general manager of Denza, said on Weibo. "We have received strong support and endorsement from our clients."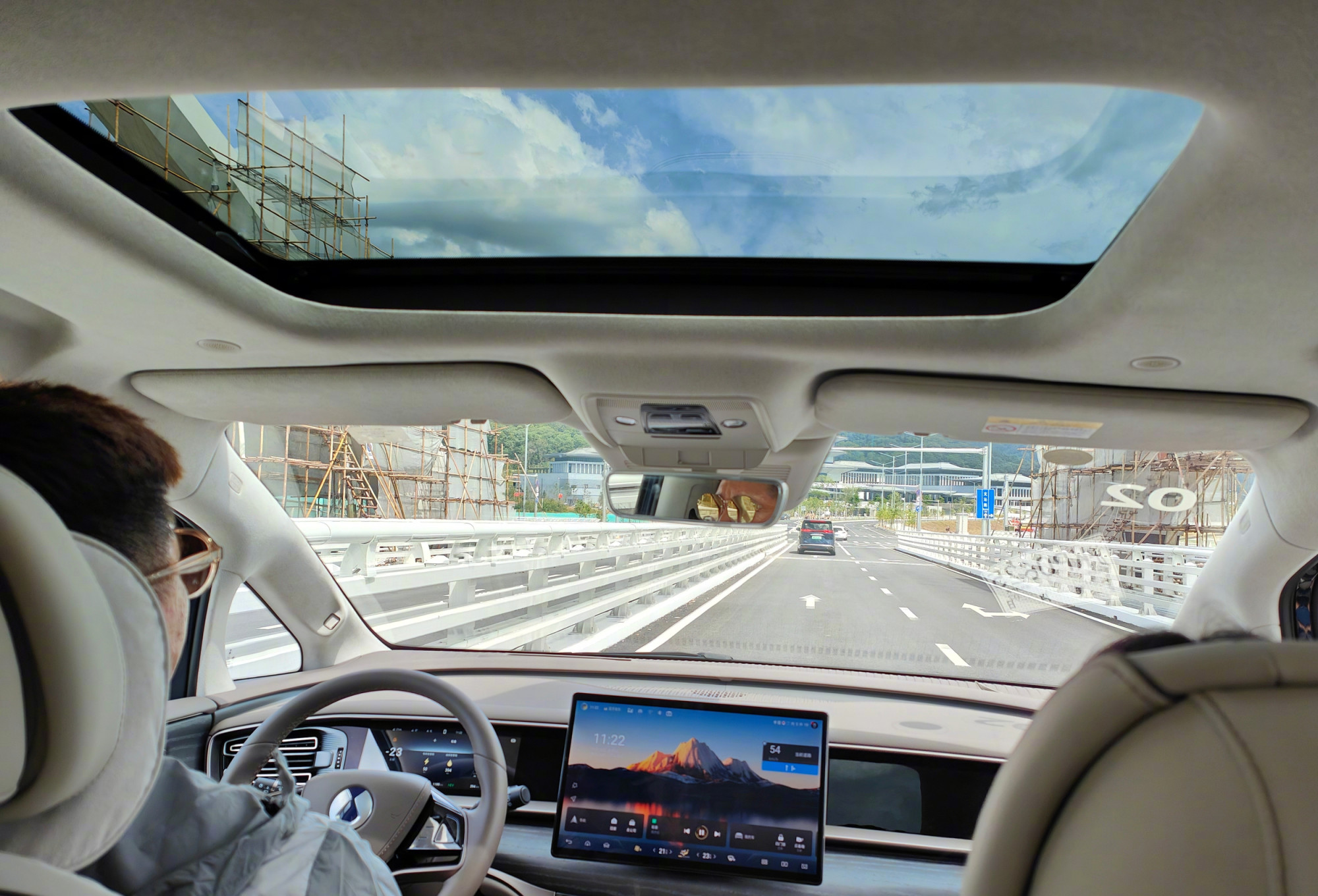 A total 1.08 million MPVs were sold in China last year, down 1 per cent from 2021. The overall automotive sector reported 4.4 per cent growth in sales.
"MPV is not a fast-growing segment in China," said Eric Han, a senior manager at Suolei, a business advisory firm in Shanghai. "But premium MPV models can still attract some wealthy families with two or more children."
D9 will take on General Motors' Buick GL8, the bestselling premium minivan on the mainland, which is powered by an internal combustion engine.
In 2021, GL8 sales rose 2.9 per cent year on year to 161,308 units. The car is priced from 232,900 yuan (US$32,152) to 329,900 yuan.
Denza D9 offers customers two options – a plug-in hybrid that uses BYD's DM-i system and a pure electric version.
The hybrid D9 is priced from 329,800 yuan to 439,800 yuan, while the electric version ranges from 389,800 yuan to 459,800 yuan.
Denza was established as a 50-50 venture in 2011 by BYD and Daimler, which was renamed as Mercedes-Benz Group in February.
BYD bought a 40 per cent stake in Denza from its partner in January, increasing its holding to 90 per cent.
Shenzhen-based BYD, the world's largest EV builder by sales, extended its lead over Tesla in the third quarter, as a growing number of Chinese drivers make the switch to battery-powered vehicles at the lower end of the price spectrum.
The company, backed by Warren Buffett's Berkshire Hathaway, sold 538,704 pure electric and plug-in hybrid cars between July and September, an all-time high and almost triple the figure from a year ago.
BYD's third-quarter sales were 56.7 per cent higher than Tesla's deliveries in the same period, according to the US carmaker's quarterly earnings report released on Wednesday.
BYD had for the first time outsold the American giant to clinch the title of world's biggest electric carmaker in the April to June quarter, delivering 355,021 units, up 255.6 per cent year on year.
That was almost 40 per cent more than Tesla shifted in the same quarter.
Earlier this week, BYD said its earnings between July and September could rise to as much as 5.9 billion yuan, up 365.1 per cent from a year earlier.