HKEX
Get more with myNEWS
A personalised news feed of stories that matter to you
Learn more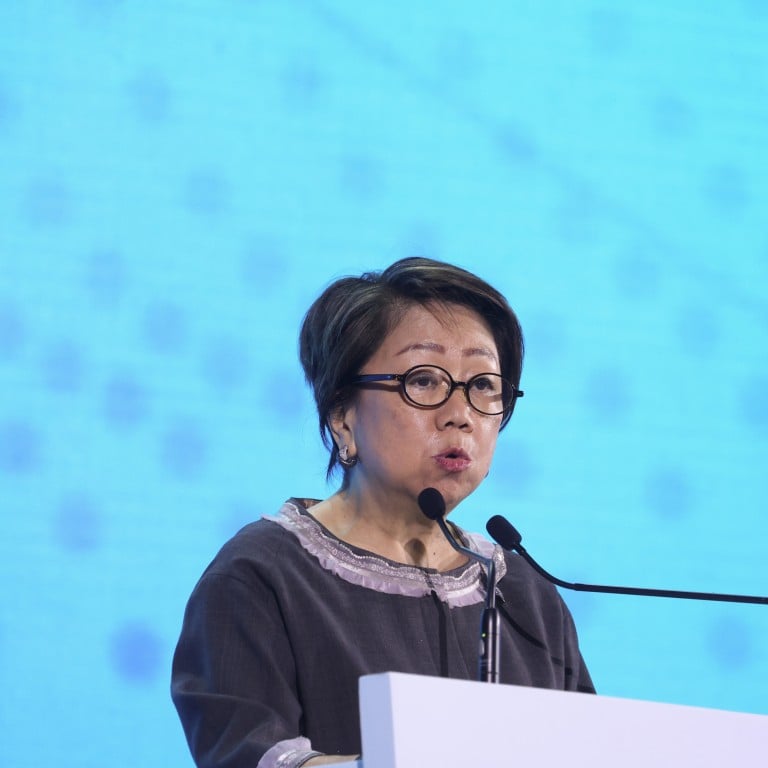 HKEX chairwoman: China economy sure to rebound as reforms continue and markets 'digest' leadership reshuffle
A stock rout that followed the conclusion of the Communist Party's 20th congress will prove an aberration, Laura Cha Shih May-lung said on Wednesday
The important news from the party congress is that opening up and market reforms in China will continue, she said
China's economy will rebound, market reforms will continue and the key position of Hong Kong as an open and independent international financial centre will remain unchanged, according to the chairwoman of bourse operator Hong Kong Exchanges and Clearing (HKEX).
A stock rout that followed the conclusion of the Communist Party's 20th congress will prove to be an aberration, Laura Cha Shih May-lung, chairwoman of HKEX, said during Saudi Arabia's Future Investment Initiative Conference on Wednesday.
"Anytime when there's big news coming out of China, being one of the largest economies in the world, it's got to have an impact on the market," she said. "I'm sure that as people digest the news, the market will recover."
The important news from the party congress, Cha said, is that President Xi Jinping said that opening up and market reforms in China will continue.
"I think that is a message we should focus on," she told an audience of hundreds in Riyadh and online.
China's zero-Covid policy is the biggest factor troubling China's economic growth, which slowed to 3.9 per cent in the third quarter compared with the same period a year earlier, she noted.
But this growth is still respectable given the size of the economy, Cha added.
"I'm sure that as we get out of the pandemic, when things return much more to normal, things will pick up again," she said.
Cha's remarks came after the stock markets in Hong Kong, Shanghai, and Shenzhen plunged on the first trading day after the Communist Party revealed a leadership reshuffle and gave Xi a third five-year term.
Hong Kong's key Hang Seng Index ended Monday 6.4 per cent lower, after plunging by as much as 7 per cent to a 13-year low. Stock benchmarks fell in Shanghai and Shenzhen, defying gains across most markets in the Asia-Pacific region. Hong Kong stocks
halted the slide on Wednesday
.
Despite facing several setbacks in the past few years, including protests over the implementation of a National Security Law and tight Covid-19 quarantine requirements which hindered travel and drove some people to depart, Cha believes that Hong Kong's economy is recovering, and its role as an international financial hub remains unchanged.
She mentioned Xi's speech in Hong Kong this July at the 25th anniversary of Hong Kong's return to China, where he said that Hong Kong must retain its unique status under the "one country, two systems" policy, and that Hong Kong's common law will be preserved.
"These are very strong signals that the underlying factors for what made Hong Kong great as an international financial centre remain unchanged – the transparency, the international level of regulation, a vibrant, liquid market …," she said. "The fundamentals haven't changed."
Concerns about China's focus on economic growth and threats to the policy certainty cherished by the foreign business community increased after the congress, as Chinese Premier Li Keqiang, vice-premier Liu He, banking regulator Guo Shuqing and central bank governor Yi Gang no longer have spots on the Central Committee.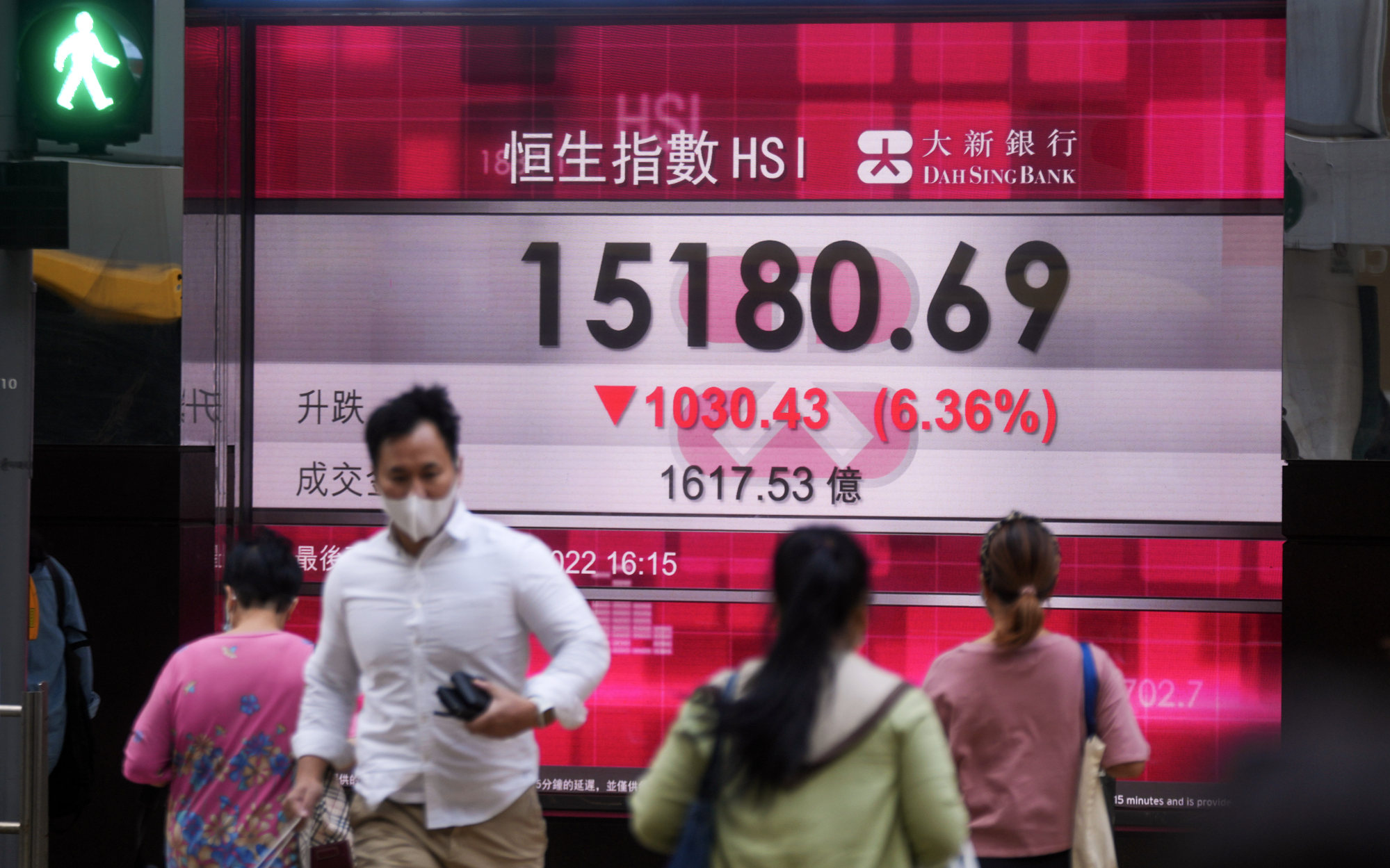 China has set its gross domestic product (GDP) growth target for 2022 at "around 5.5 per cent", but Li earlier admitted China is likely to fall short.
In spite of the market turbulence this week and China's record-low economic growth, China is still targeting economic growth regardless of who fills the leadership roles, according to analysts at investment firm Fidelity International.
"The reality is that when you think about China's leadership and what they are trying to achieve over time, [you should remember that] they need to have the level of economic growth," said Andrew McCaffery, global chief investment officer of asset management at Fidelity.
"Will the growth rates be lower than some of the incredible growth rates? Well, yes, but I think that's being accepted as China is turning to be a more mature economy. And that doesn't mean China isn't going to be very attractive."
The fund house believes that now is a good moment for long-term investors to brave the market as measures more conducive to growth, including changes to the country's Covid-related policies, could be rolled out next year.
"The national policy working committee meeting will be held in December, which will be much more focused on the economy," McCaffery said, adding that the chances for quarantine easing are "fairly high as we go into 2023".
A more constructive economy in 2023 translates into an opportunity to buy into good companies in China, whether it be via debt or equity, he said.
"You don't very often have an opportunity created by a moment in time where the markets are reacting to a fear of something that we feel is not going to materialise in the sense of its immediate impact on the economy," he said. "We think it's completely the opposite."