Shanghai
Get more with myNEWS
A personalised news feed of stories that matter to you
Learn more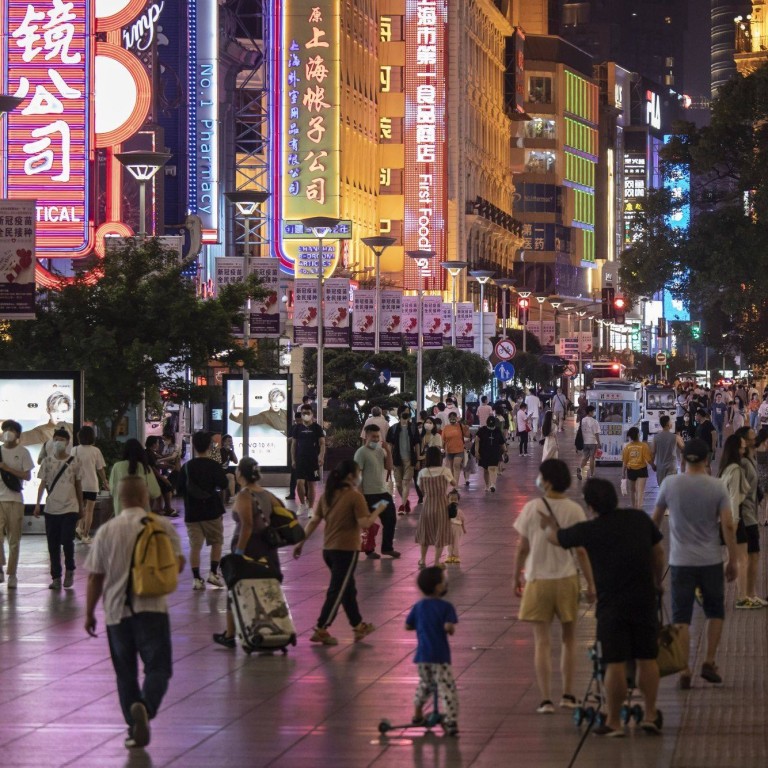 US companies' sales forecasts drop to 10-year low in AmCham Shanghai's 2022 poll, as zero-Covid rules upend operations
The number of companies expecting annual revenue growth plunged by 29 percentage points to 47 per cent this year, from 82.2 per cent in 2021
The annual AmCham Shanghai survey, featuring 307 respondents this year, was a stark contrast to the optimism found in the 2021 poll
China's travel restrictions and quarantine rules to wipe out the Covid-19 disease have hurt business confidence, driving revenue forecasts to the lowest in a decade, hundreds of US businesses said in Shanghai.
"China is becoming less competitive for foreign investments," said Sean Stein, the chairman of the American Chamber of Commerce (AmCham) in Shanghai, during the launch of its China Business Report survey. "It needs to act soon to rebuild confidence from companies. Otherwise, investment can and will go elsewhere."
The annual survey, featuring 307 respondents this year, was a stark contrast to the optimism found in
the 2021 poll
. The number of companies expecting annual revenue growth plunged by 29 percentage points to 47 per cent this year, from 82.2 per cent in 2021, the survey found. One in three respondents said their investments planned for China had been redirected elsewhere in the past year.
The downbeat survey, released as Shanghai still faces sporadic lockdowns even after emerging from two months of a citywide shutdown in June, reflects how the over-the-top restrictions have threatened all aspects of business operations in China's commercial hub. P
roduction
, logistics, office openings and visits by foreign executives have all been adversely affected by the zero-Covid restrictions, the report said.
Most Shanghai businesses – from multibillion dollar manufacturers such as Tesla, to corner grocers and cafes – had to shut down for two months during the city's lockdown. Combined with deteriorating US-China relations and a slowing economy, the optimism among AmCham members have fallen to record lows. Small to medium companies tend to be less resilient than multinational firms, AmCham said.
"The China investment strategies of the big companies with over US$1 billion in sales have not changed much, but smaller companies certainly are faced with different challenges due to the [zero-Covid] measures," said AmCham Shanghai's president Eric Zheng.
Most of the US$173.5 billion of foreign direct investments (FDI) that flowed into China last year – growing 20.2 per cent from 2020 – was around a handful of large multinational companies and certain sectors, according to a study last month by the New York-based Rhodium Group, which
challenged
China's positive depiction of its capability to attract overseas capital.
Although an increasing number of members are looking at the business and investment potential in other markets, the majority of AmCham Shanghai's members are keeping their footprint and operations in China, the report said, adding that 30 per cent had raised their 2022 investments due to the market's growth potential.
On Tuesday, the National Development and Reform Commission (NDRC), China's top state planner,
issued 15 measures
to encourage foreign-invested companies to relocate their research and design centres to China.
China's government will "optimise the structure of foreign investment and implement supporting measures for them," one of the principle directions read.