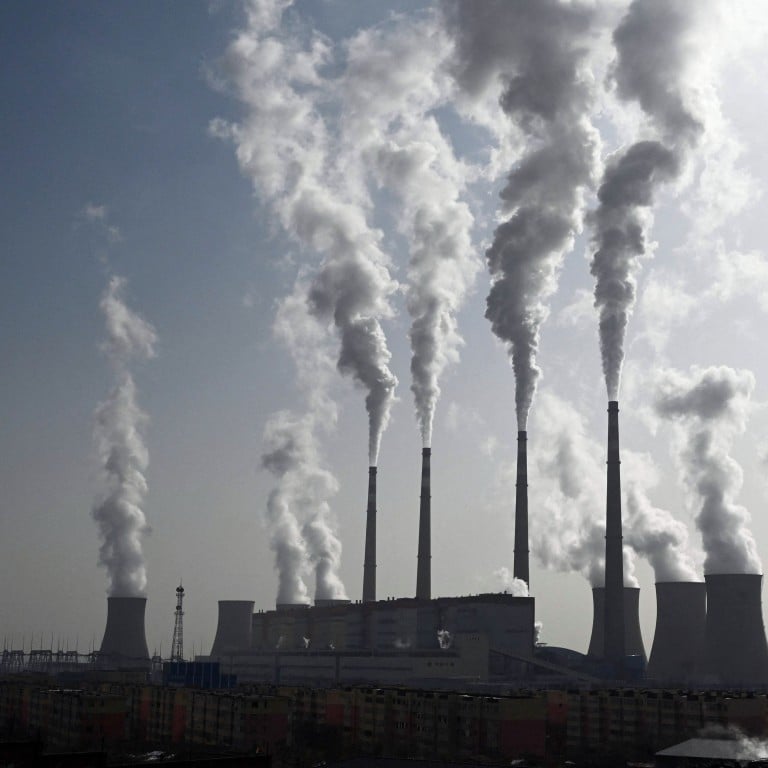 China set to strengthen carbon emissions standard-setting and measurements to ensure hitting 2060 climate goals
Beijing aims to establish a standards and measurement system for cutting greenhouse gas emissions
A lack of good-quality data has been widely blamed for hobbling the country's nascent carbon market
The Chinese government has set out its aim to improve the standard-setting and measurement of environmental efforts to help ensure it can meet its carbon neutrality goals on time.
The State Administration of Market Regulation (SAMR) jointly released an implementation plan with eight other official agencies, including the Ministry of Ecology and Environment and Ministry of Transport on Monday, that aims to establish a standards and measurement system for
cutting greenhouse gas emissions
.
"Measurement and standards are important parts of the national infrastructure, and are an important support for the efficient use of resources, green and
low-carbon development
of energy … they are of great significance to achieving carbon peaking and carbon neutral goals as scheduled," SAMR wrote in a post on its website on Monday designed to interpret the plan.
The state agencies will focus on carbon emissions, carbon reduction, carbon removal and the carbon credits market, with the aim of improving their standard-setting and measurement capabilities, according to the plan.
More specific aims include improving terminology, classification, information disclosure and benchmarks for
monitoring and reporting carbon emissions
. The plan also calls for accelerating the research and deployment of standards in carbon-offsetting technologies such as carbon capture, utilisation and storage (CCUS), and strengthening benchmarks in green finance and carbon trading.
An initial standard and measurement system should be ready by 2025 and include no less than 1,000 national and industry standards and a group of carbon measurement centres, the plan stipulates.
The country will continue to improve its carbon-related standards and measurement system until 2030 in order to achieve "world-leading" levels by 2060, the year in which China aims to become carbon-neutral.
"With further advancement of
the carbon-neutral push
to include more aspects of society, there must be a relatively unified standard system to avoid inconsistency, confusion and even causing problems to carbon trading," said Lin Boqiang, director of the China Centre for Energy Economics Research at Xiamen University.
Standardising and measuring greenhouse gas emissions have been major challenges for China's national carbon exchange, which marked its one-year anniversary in July. Its expansion to more sectors is likely to be delayed because of data quality issues and the complex procedures involved in establishing benchmarks.
In order to overcome that, China needs to quickly
fill a gap in the jobs market
for talent in low-carbon industries, especially those specialising in carbon measurement and accounting, said Lin.
In June, the Ministry of Human Resources and Social Security added three carbon-related jobs to China's nationally recognised occupation list to encourage more universities and higher education institutions to set up courses to cultivate that kind of talent.
"It's also important to utilise smart grids and other internet technologies to support the measurement and monitoring of carbon emissions," said Lin.
Smart grids are electric grids powered by automation and information technology systems.