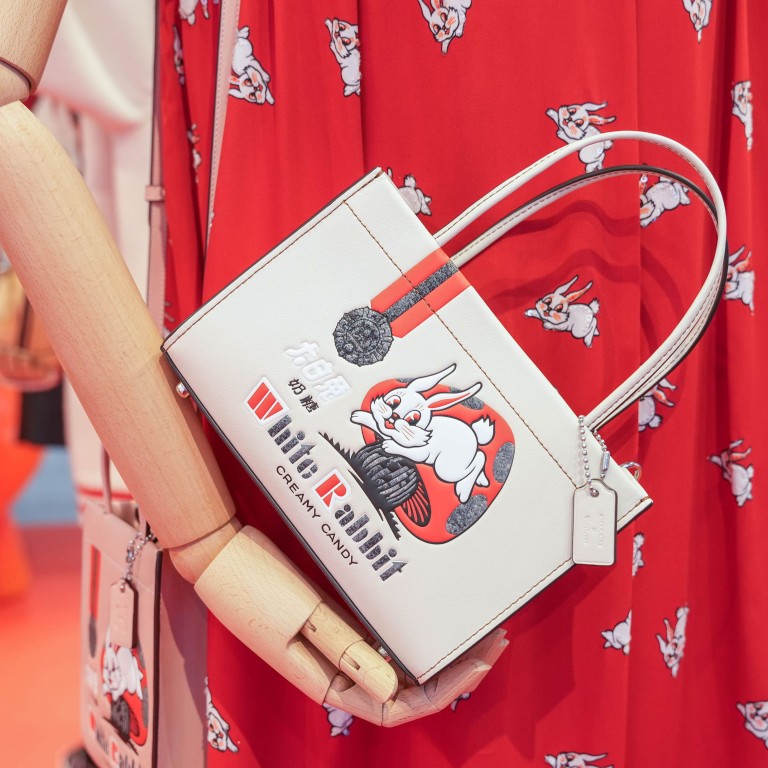 Global brands think local as they tie up with state-owned entities to woo customers with China-centric products
US leather goods maker Coach has tied up with the state-owned Chinese company behind White Rabbit candy to launch a range of products aimed at the local market
Ikea has launched Fossta, a series of 32 products covering porcelain, textiles and home decorations for the Year of the Rabbit in 2023
Foreign companies are increasingly working with Chinese brands and incorporating cultural elements into their products, but some have gone a step further, joining hands with state-owned enterprises to target the nation's 1.4 billion consumers.
At the ongoing China International Import Expo (CIIE) in Shanghai, companies such as US leather goods maker Coach, Swedish furniture brand Ikea, Danish toymaker Lego and Austrian jewellery brand Swarovski showcased their latest or upcoming local collections for visitors.
Coach, owned by New York-listed Tapestry, has partnered with the state-owned Chinese company behind White Rabbit candy. Coach is collaborating with the 63-year-old brand to launch its upcoming collection of apparel, handbags, footwear and children's wear specifically for the mainland. The collection will be launched on November 18 across China.
"Which brand do you know better, White Rabbit or Coach?" Wu Jian, the president and party secretary of state-owned Shanghai Maling Aquarius, rhetorically asked reporters present at Tapestry's CIIE booth during a press conference on Monday.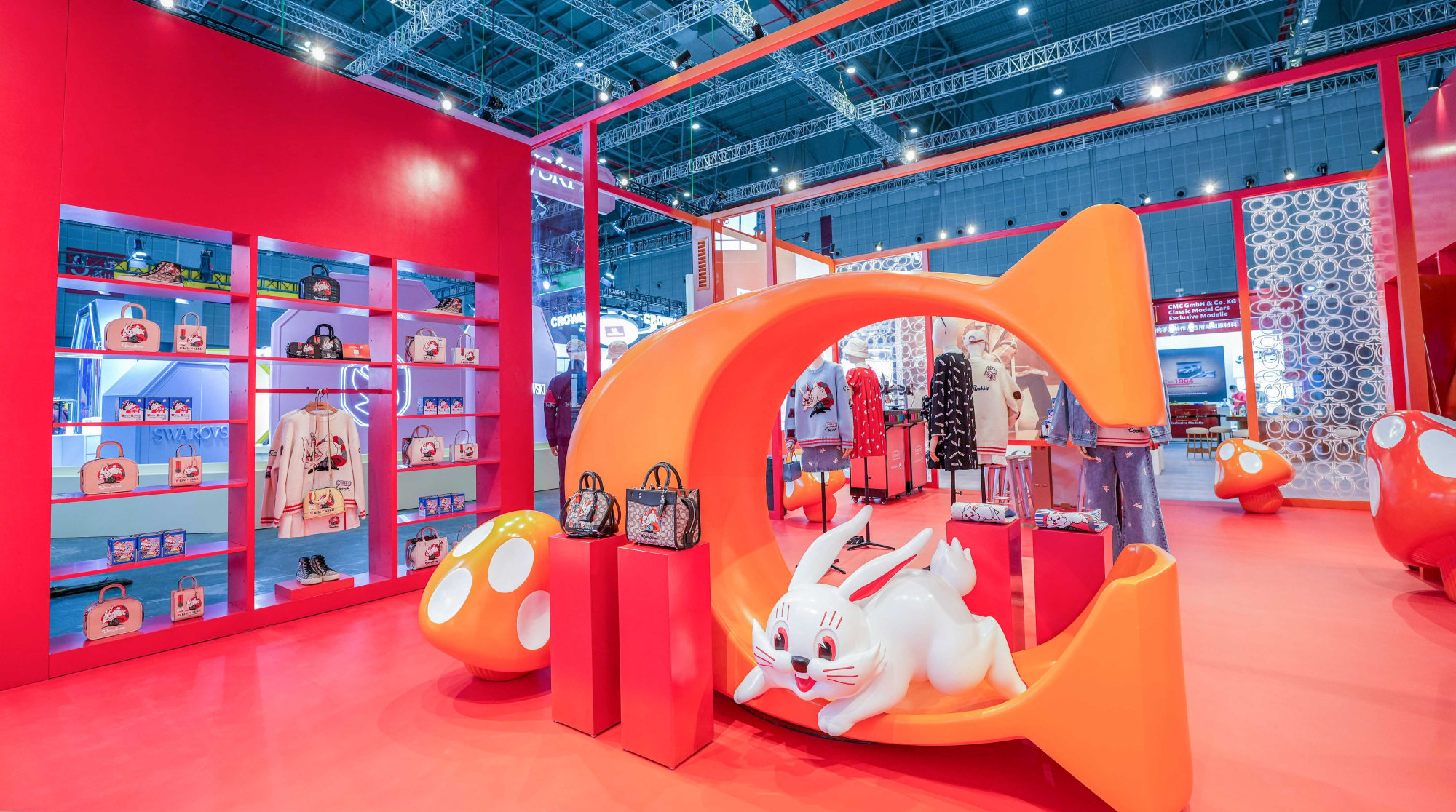 When the reporters, mostly from the Chinese media, chorused White Rabbit in unison, Wu said, "this is because we have the appeal to have them [Coach] approach us despite all difficulties".
"This is the power of Chinese culture and reflects our confidence in our culture," he added.
Shanghai Maling Aquarius owns GSY, the company that makes White Rabbit. The milk candy was given to President Richard Nixon by then Chinese Premier Zhou Enlai during the US leader's history-making meeting in 1972.
"We look at China as a source of inspiration for design and innovation, both in terms of product and experience," said Yann Bozec, president and CEO of Coach China, at the launch event.
Tapestry – which currently runs more than 360 stores in China selling Coach, footwear brand Stuart Weitzman and fashion brand Kate Spade – is looking to further expand its footprint on the mainland, according to the company.
"Like any brand partnership, if executed properly, the results can be lucrative, such as increased exposure on social media, new customer acquisition and added value to the brand's image," said Kadri Karolin Kõuts, the founder of digital marketing agency Project 86, which markets overseas brands in China.
Over the next 10 years or so, China is expected to generate more than one-quarter of all global consumption growth, according to global consultancy McKinsey & Co in a
2021 blog post
. While the pandemic and slowing economy has slowed luxury goods sales, China is likely to become the world's largest luxury goods market by 2025, according to another forecast by consultancy Bain.
Over the years, Western brands have stepped up Chinese collaborations, many of which have debuted at the CIIE.
Danish toymaker Lego launched its China-themed toys during the first CIIE in 2018. Inspired by Chinese fantasy novel
Journey to the West
, it created the popular "
Monkie Kid
" product line, featuring characters and scenarios from the story, in 2020.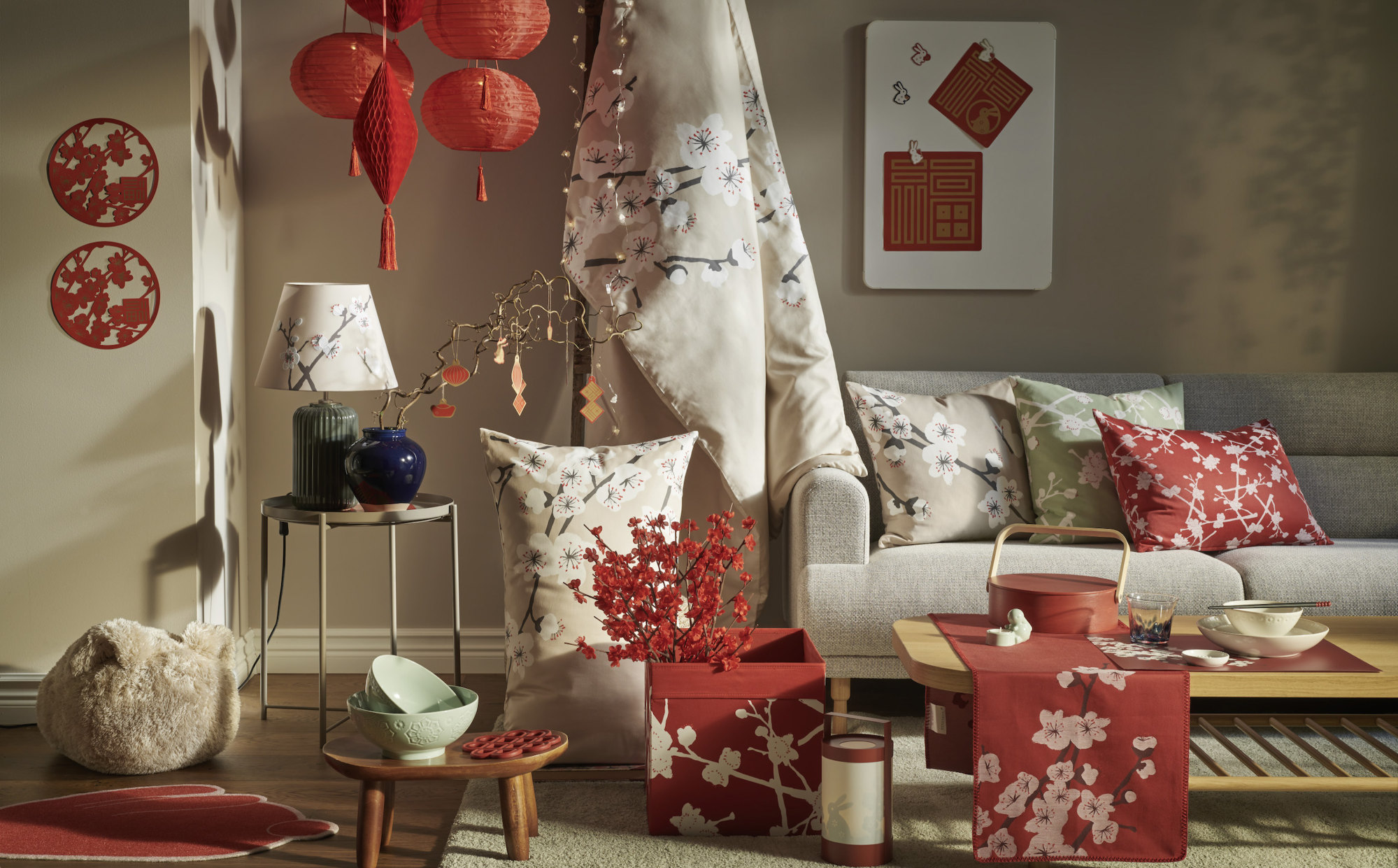 With the slogan "in China, for China, co-create with China", Ikea this year presented Fossta, a series of 32 products covering porcelain, textiles and home decorations for the Year of the Rabbit in 2023.
Ikea released its first "Lunar New Year" collection at last year's edition of the CIIE. It also debuted Rullerum and Ulvsboda, two electric reclining sofas with stain-resistant fabric that it built with the Chinese consumer in mind.
Swarovski showcased the Dellium collection "inspired by the inner strength of bamboo, a symbolisation of virtue and resilience in Chinese culture", a statement from the crystal brand said.
While the mass market audience may appreciate the more traditional elements, brands are required to look at larger themes under "active lifestyle" and "youth culture" if they want to target a younger audience, Project 86's Kõuts said.
When it comes to official affairs, "some companies feel the need to participate in order to get more favourable attention from the Chinese government", she said.